Take a Peek at Tokyo's Immersive teamLab Planets
Dec 6, 2018 &nbsp • &nbsp Kyzia Maramara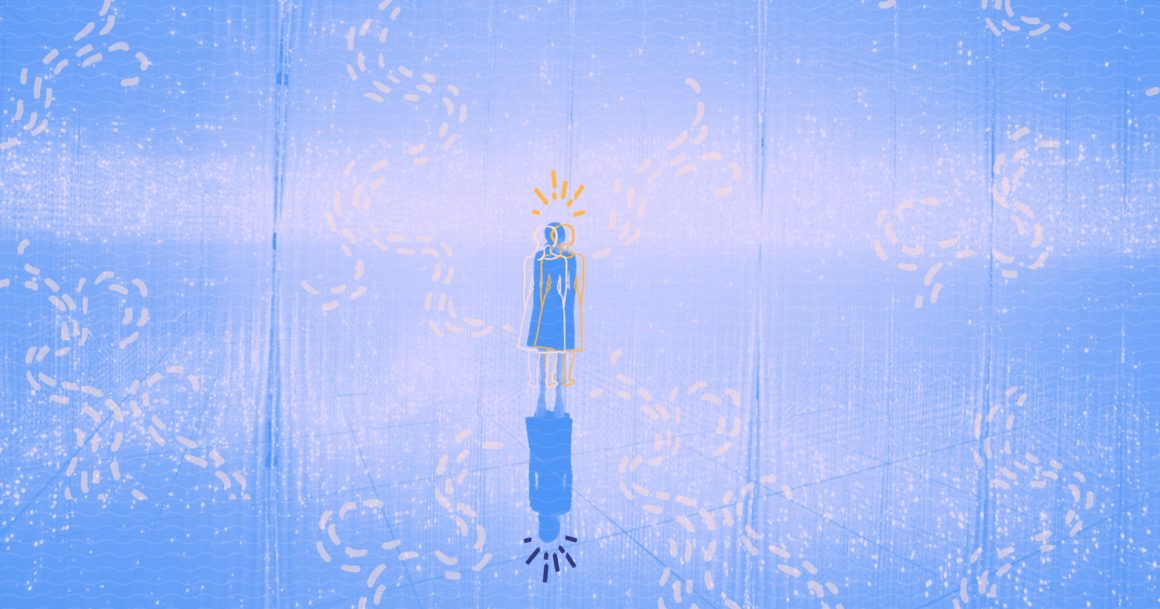 The megacity that is Tokyo, Japan never ceases to amaze – from the energy of a city that's full of people and food that's unlike anything, to the amazing gardens and the innovative toilets. People are everywhere, milling about the intimidating Shibuya crossing, crowding subways, and even hanging out in the streets after work. But these aren't all Tokyo has to offer. For a country that's categorized as part of the First World, everything in the big city will be quite an experience.
teamLab Planets comes right after the fame of teamLab Borderless, both interactive art museums in Tokyo that will pull you into a different world of projections, lights, and experiences. While both museums are definitely must-visits and should be added to your itinerary, teamLab Planets has something extra to offer you shouldn't miss.
Planning to go soon? Here are the things you should take note of:
Prepare to leave your shoes (and pants) behind
The major difference between teamLab Planets and teamLab Borderless is with Planets, you'll be walking in knee deep water in one room. This is why you have to remove your shoes before the tour even starts. You will be provided lockers to stow your belongings and shorts you can rent for free if you're wearing pants or a skirt.
To the ladies wearing skirts, it's important to note that some of the rooms have mirrored floors, you're better off wearing the rental shorts to protect your modesty. This is something you'll love about the Japanese people, they take into consideration everything that might happen!
Soft Black Hole
The first room you will enter is the Soft Black Hole, an installation that serves to remind visitors that, on a deeper level, everything you do affects other people. This room is a huge space where the ground is soft and every step makes your feet sink. The ground is affected by the weight of all the people moving, you change the space and by extension the people walking on the surface.
It's quite a feat to get to the other side of the room, especially when you're trying to avoid all the lovers scattered lying and embracing each other.
Infinite Crystal Universe
Thousands of small colorful LED lights bombard your senses when you enter the room of the Infinite Crystal Universe. It's overwhelming at first – the thousands of LED strips hanging from the ceiling reflect on the mirrored floor making everything actually look infinite. Navigate slowly through the room and use the teamLab app on your phone to interact and change the light elements!
Drawing on the Water Surface Created by the Dance of Koi and People
This is probably the most-awaited room by visitors, and the most interactive too! Prepare to walk in knee-deep milky water with projected colorful koi. The projection is neither on loop nor prerecorded, every movement is unique; every pattern is only repeated once and is rendered in real time by a computer program. The movement of the koi is influenced by other people, wade through one and it bursts into flowers!
Expanding Three-Dimensional Existence in Transforming Space
Huge floating spheres greet you in this room, their color varying in shades of blue, red, pink, orange, yellow, etc. You can actually push these huge colorful spheres around and when you do, the spheres receive a shock and change color, the color change travels around the room.
Floating in the Universe of Flowers
Entering this room feels as if you're walking in outer space but instead of stars floating in front of you, you see different kinds of colorful flowers. The flowers bud, grow, bloom, and wither and you can watch at the center of it all. You can sit or lie down, relax your body and eventually you'll feel as if you're one with the art.
You can interact with these installations using an app on your phone
Download the teamLab app and you can manipulate the light installations to your liking. In the Infinite Crystal Universe, you can choose light patterns you want to see. In the Universe of Flowers, you can release butterflies to the room by swiping them out of your phone. How cool is that?!
teamLab Planets will only be in Tokyo until autumn 2020
If you're visiting Tokyo and you're not sure if this is worth a visit, maybe knowing that the installation will only be there until autumn of 2020 will help you decide. Regardless, you definitely should add teamLab Planets to your Tokyo itinerary.
Weekday passes for adults is JPY 2,700 and JPY 800 for children, weekend passes are JPY 3,200 for adults and JPY 800 for children.
IMAGES VIA TEAMLAB PLANETS
Got anything else to add? Share it with us below!