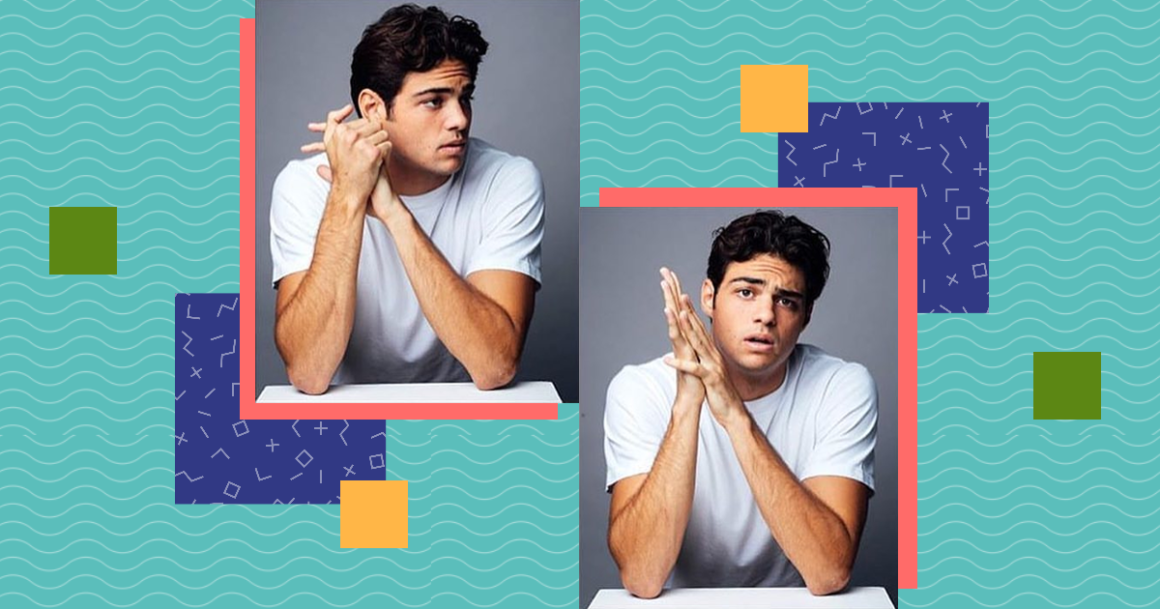 The line between reality and fiction blurs between Peter Kavinsky and Noah Centineo. Two weeks after To All The Boys I've Loved Before premiered on Netflix, the whole world is still falling all over Peter Kavinsky's feet and worshipping him, and the sentiments extended to Noah in real life. We see pictures of him everywhere, and if you initially thought you didn't like him for his cool-guy acting, by now I'm assuming you've been cured and are crushing on him like the rest of the world.
But who is this Noah Centineo? Where have we seen him before? And where will we see him after TATBILB?
Noah Centineo as a young, budding actor
Noah Centineo is now a dashing, and should we say accomplished, gentleman of 22-years-old with the minor detail of having fans in the form of millions of other 22-year-olds. But he used to be an adorable kid who grew up in Florida, attended a community high school until sophomore year, and moved to LA at 16-years-old.
He landed a major character for his first movie, The Golden Retrievers (2009), and went on to guest star in a few Disney Channel series and films including Austin and Ally in 2011 and 2012.
He was part of The Fosters for 3 seasons
Beginning Season 3 of the Freeform show The Fosters, Jake T. Austin, who plays Jesus Foster, left and was eventually replaced by Noah. He was on the show for three seasons until it ended in June of 2018. Centineo fans will surely appreciate a re-watch because this is where we see him grow up (or should we say glow up) from a cute boy to a fine young man.
Noah was almost cast as Josh Sanderson + Lana rejected him the first time they met
When Lana and Noah were about to audition for the movie, he went up to Lana randomly to ask if she wanted to read lines with him. She turned him down because she didn't want to be distracted by a stranger but as fate had it, they ended up together on the chemistry read!
But Noah almost didn't have the role because in an interview with IndieWire, Susan Johnson, the director of To All The Boys almost casted Noah as Josh Sanderson saying he looked very much the part of a boy-next-door. Much like Lara Jean, Johnson also loved Israel Broussard (Josh) so she was torn, but when Noah came in for a chemistry reading with Lana, bam! Chemistry everywhere! Everybody knew without a doubt that he is Peter.
8 Reasons Why Peter Kavinsky Captured Our Hearts
8 Reasons Why Peter Kavinsky Captured Our Hearts
Nicole Ganglani | Aug 29, 2018
He was Camila's leading man in Havana
Who wouldn't like Camila's super entertaining short film-slash-music video for Havana? If you liked it then, you'll definitely love it more now that you know Noah was actually Camila's love interest in the video.  Noah standing outside leaning on the car and then dancing with Camila? Havana ohh na na indeed.
He is Jamey in the soon-to-be-released Sierra Burgess is a Loser
It's like Netflix knew we will want more of this man after watching him in To All The Boys that they casted him for another lead role in a Netflix Original. In Sierra Burgess is a Loser, Jamey (Noah Centineo) falls in love with Sierra Burgess (Shannon Purser AKA Barb from Stranger Things), while under the impression that she is someone else. It's set to be released on September 7 so get your Netflix accounts ready!
A List of the Best Netflix Original Romcoms That You Shouldn't Ignore
A List of the Best Netflix Original Romcoms That You Shouldn't Ignore
Therese Aseoche | Aug 20, 2018
Noah will star alongside Camila Mendes in The Stand-In
And because the goddesses probably are also crushing on Noah, they decide to grant him another lead role in yet another movie. He will be acting alongside Camila Mendes (Riverdale) in The Stand-In, a movie about a boy who invented an app to save up money for college. The app requires him to play the role of a stand-in boyfriend for any kind of situation.
Not gonna lie, the plot sounds like something off of Wattpad but we can't judge yet. The Stand-In doesn't have that many details yet but it's set to be released in 2018.
He loves singing in his car (sometimes while half-naked)
What a delight it is to know that Noah is just like what Peter K. would be like if he were real. The swagger, oozing with confidence but chill because he knows he's hot but he's trying to stay humble. Noah singing in his car half naked sounds like something Peter K. would do!
His best first date was reading a book with a girl
Just wanted to throw this random fact in here because swoon. In this particular interview, Noah was asked of his best first date and he answered it was on a rooftop, at sunset, he exchanged books with a girl and they read for 3 hours. This guy isn't only talented, funny, and charming, he also reads, and I don't know about you but guys who take time to read a book is a rare find nowadays. And Noah is definitely a rare gem!
Know any other facts about Noah Centineo? Share it with us below!