8 Festivals of the Year That You Need To Experience
Sep 18, 2018 &nbsp • &nbsp 8List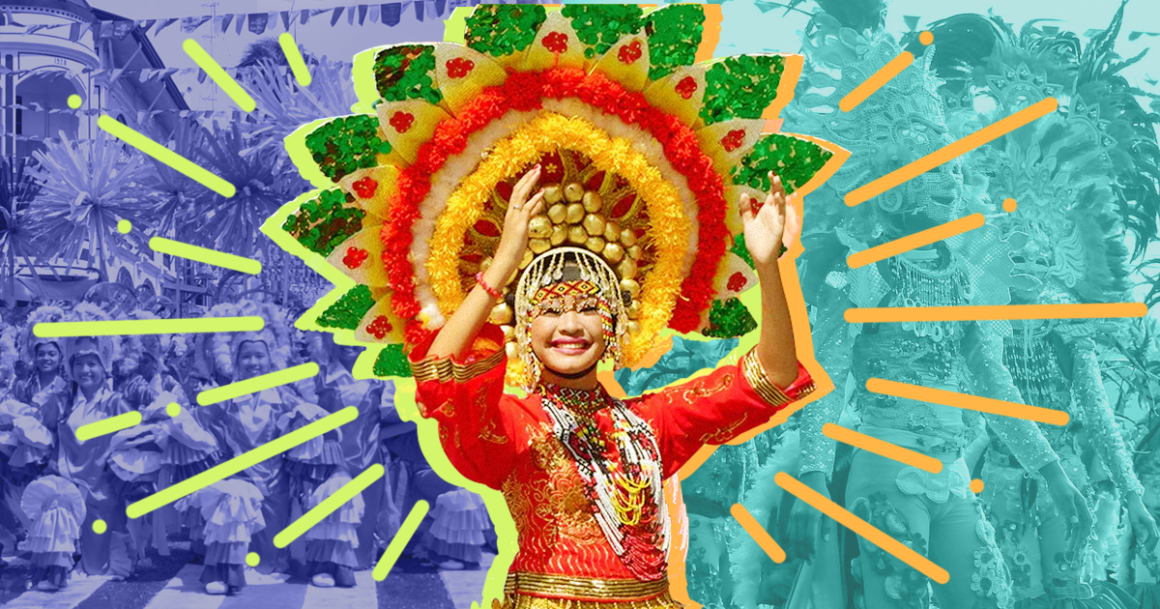 It's never too late to try something new this year even if 2018 seems to be slipping fast, in fact that's all the more reason to carefully plan out your travels for the remainder of the year! Our country is peppered with colorful and exciting festivals everybody should experience. These festivals showcase how Filipinos celebrate and could add color to your visit with the street dances and parades that are truly sights to behold.
We've listed 8 upcoming festivals you definitely need to visit, the best part is you don't need to spend a lot of money to get to these islands and cities with 2GO Travel's rates. Read on!
1. Diyandi Festival (Iligan)
If there's one thing in Iligan you have to experience, it would be their trademark Diyandi Festival which runs for the whole month of September. The festival's name is derived from the Higaonon word meaning 'celebrate' and is held in honor of the city's patron saint, St. Michael the Archangel. Diyandi is also the name for the dance performed by an all-female group outside the Cathedral which officially marks the beginning of the 9-day novena or the devotional prayer.
Diyandi Festival aims to showcase the good relationship between Muslims, Christians, and non-Muslim people through exciting activities and ceremonies. There are colorful boisterous street dances complete with costumes, contests for dance groups and beauty pageants, performances, carnivals, bazaars, and other activities spread throughout September.
2. Lanzones Festival (Camiguin)
Lanzones Festival is a 4-day event in Camiguin where locals invite everyone to celebrate the harvests of the island's most important livelihood. Lovers of lanzones can have their fill of the fruit where it is said grows sweetest in Camiguin. The festival is held annually every third week of October and involves a street dancing competition, trade fairs, cultural heritage shows, parades, and the much-awaited pageant.
If you're in Camiguin in time for the Lanzones Festival, be prepared to see houses, posts, spaces, and even people decked in lanzones – that's just how they celebrate!
3. Hermosa Festival (Zamboanga)
Zamboanga region's much awaited Hermosa Festival is held in honor of the miraculous image of Our Lady of Pilar Nuestra Senora del Pilar and is one of the oldest festivals in the country. Festivities include Regatta de Zamboanga where vintas or old sailing ships with brightly colored sails race for a prize, this is always a sight to look at in the dark blue waters! There's also Wow Zamboanga where barangays compete with their different talents and ideas. Other activities include Miss Zamboanga, the festival's beauty pageant, trade fairs, and song festivals.
4. MassKara Festival (Bacolod)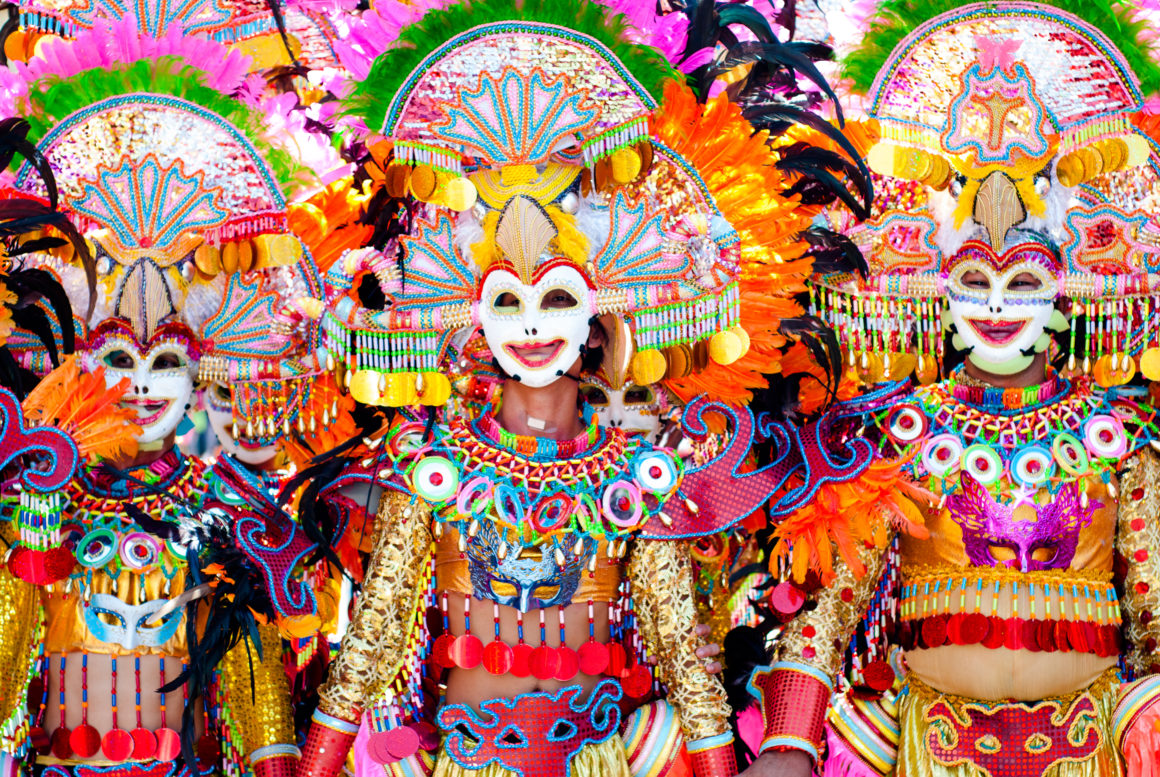 Bacolod wasn't dubbed the City of Smiles for nothing, aside from being abundant in seafood dishes, cakes and pastries, and the famous Bacolod chicken inasal, the city is also home to the MassKara Festival. This is one of the grandest, oldest, and happiest festivals in the country therefore flocked by tourists.
The festival is a month-long event in October but the peak usually falls during the fourth Sunday so make sure you align your visit! The MassKara Festival showcases float parades in the day-time and night-time (electric float parade), street dances where dancers wear huge intricate colorful masks in different designs and some can even light in the dark, and a MassKara beauty pageant. If you ride with 2GO, you can even experience a pre-festival teaser while on your way to Bacolod. Be sure to check out their website or official FB page for discounted rates for the MassKara festival.
5. Boracay Re-Opening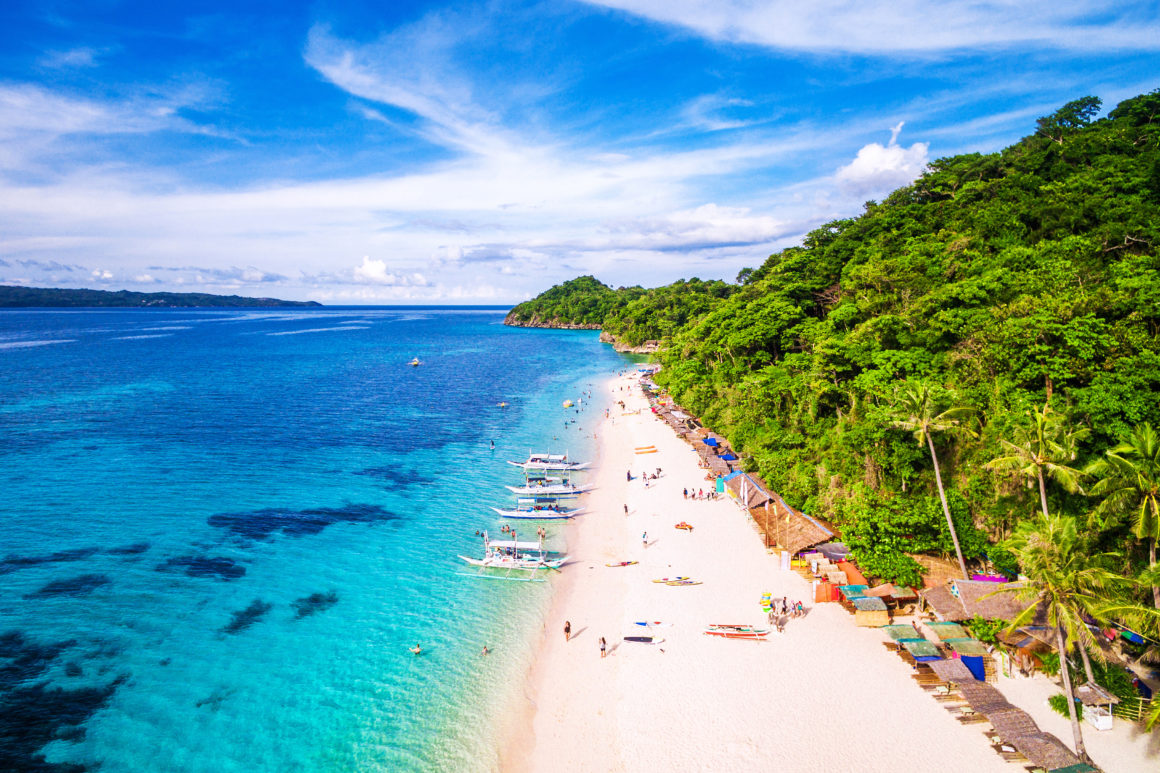 This is technically not a festival but the re-opening of Boracay is a festivity in itself. And while partying is no longer allowed in Boracay, 2GO's Boracay Partyboat in partnership with events organizer Slyde, will surely give you back the feels of Laboracay with an all-night open bar on your way to Caticlan. If you can't party on the island, we say party on the boat instead! Get your tickets now at early bird rates, click here to know more: bit.ly/ready2goboracaypartyboat
6. Higantes Festival (Angono, Rizal)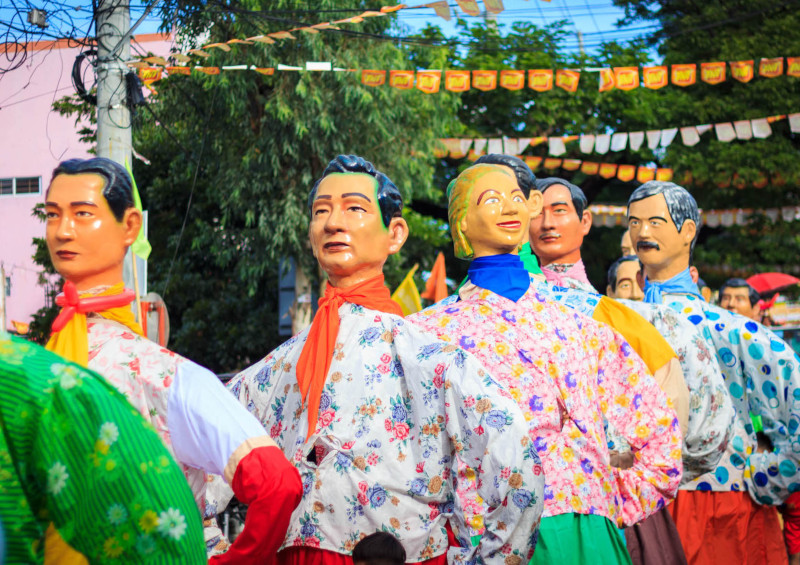 This festival in Angono, Rizal is probably what the world might look like if giants and humans coexisted. Higantes Festival is held every 22nd and 23rd of November and is marked by traditional giant papiermâché dolls which range from 10 to 15 feet tall dressed in camisa chino for men and kimona for women. Each barangay makes their own giants showcasing the artistic abilities of Filipinos. The colorful giants are paraded around the city accompanied by drums and dancing residents.
7. Sinadya sa Halaran (Roxas, Capiz)
Sinadya sa Halaran is a fusion of two festivals: Roxas City's Sinadya and Capiz Province's Halaran, which means celebration in joy and thanksgiving. The festival is annually on the first weekend of December and commemorates the Feast of the Virgin of the Immaculate Concepcion. Get to watch a dazzling pyrotechnics display and have your fill of the traditional seafood festival!
8. Shariff Kabunsuan Festival (Cotabato City)
Just before Christmas, Cotabato City holds a festival for the arrival of Arab missionary Shariff Kabunsuan in the 16th century; he was credited to have spread the Islam religion in Mindanao. The Shariff Kabunsuan Festival is held every third week of December and features various activities such as the alimango festival, street dancing parade, the Guinakit or the colorful boats and the re-enactment of his arrival, banca race, and other cultural practices.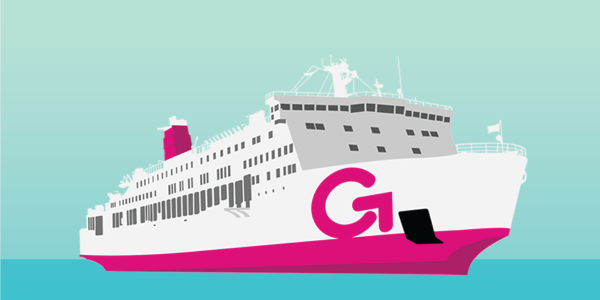 Experience these colorful festivals and discover exciting places in the Philippines! Be #Ready2GO and try something different with 2GO Travel Super Sea Sale. You don't have to worry about shelling out a huge amount of cash, 2GO Travel makes sure you can enjoy your adventures on a budget!
Travel from Batangas port going to Caticlan, Odiongan, Romblon and Roxas or from Manila port going to Iloilo, Bacolod, Cebu, Dumaguete, Coron, Puerto Princesa, Cagayan De Oro, Iligan, Ozamiz, Dipolog, Zamboanga and Butuan.
Book online here: bit.ly/ready2go8listfestivals or call (02) 528-7000. You may also visit any 2GO Store nationwide. Don't miss out on their amazing deals!