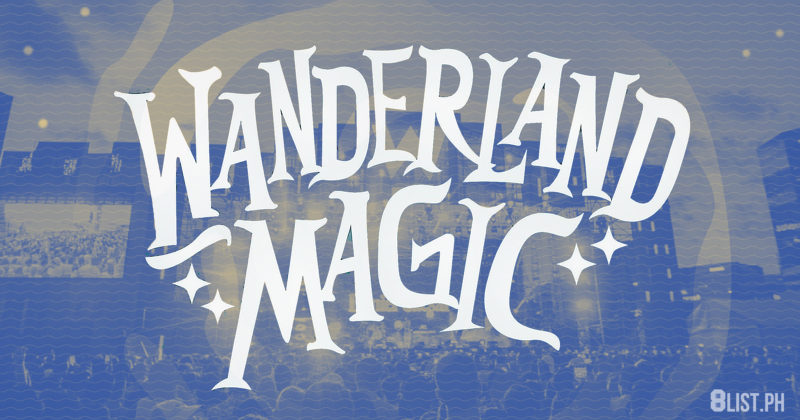 Take us back to Wanderland Magic… where everything actually was absolutely magical! Amazing live music, beautiful art pieces being created, food and beer whenever you wanted it, wherever you wanted it, different booths to keep you occupied while you were waiting for your favorite acts to come on, and so many different photo op spots to take enough Wanderland photos to last you an entire year. What a festival that was!
Here are some highlights in case you're already missing it as much as we are:
TWO DOOR CINEMA CLUB
https://www.instagram.com/p/Bu3qdcNFf13/
Okay, we have to start with this one because they lit Wanderland on FIRE! Two Door Cinema Club kept all wanderers electrified till the very last second they were on stage. They had everyone singing their hearts out, dancing, and giving absolutely no mind to their worries. After all, how could you have a single worry in that moment, when there was a performance as spectacular as theirs right in front of you?
HONNE
https://www.instagram.com/p/Bu4BSQaldgB/
Isn't it interesting that the first time Honne came to the Philippines was for Wanderland 2017, where they performed on one of the smaller stages, and this year, they got to perform on and OWN the Wanderland Magic main stage? When they had only one album, we were already in love with them; now that they have two, we're only falling deeper! Always a treat to see them live.
THE KOOKS
https://www.instagram.com/p/Bu3rHudBfLK/
The final act that everyone was waiting for DELIVERED! Good vibes everywhere, especially when we got to sing along to songs like "Junk of the Heart" and "Seaside." Not to mention when they finally sang "Naive!" So surreal hearing so many of their songs live.
MASEGO
https://www.instagram.com/p/Bu5JTczlePQ/
Masego kept us on our toes for sure! From creating a song just for us, to making drinking water a whole production, to his unbelievable sax… he was amazing! He is the definition of Chill Sunday Jazz Vibes with his Trap House Jazz music.
ADOY
Probably a new name to a lot of us Filipinos, ADOY is a South Korean indie band that had one of the best sets on Day 2. It was the perfect set to lay out on a blanket on a Sunday afternoon, and take in all the magic. Their music, their voices, the set background, the pretty skies — everything was perfect.
ATTRACTIONS
https://www.instagram.com/p/Bu6EVENhi1T/
Between the live acts and art, there wasn't really much time to be bored — but, in case anyone did find themselves with nothing to do, there were many things to keep wanderers occupied. There was a Magic House, which had tricks and shows, a Grab Illusion box which featured a music/light/mirror show, horoscope readings, San Miguel beer pong games, a number of different activities and booths by the key sponsors, an art market, as well a Wanderland merch store in case you wanted to take some of the magic home.
SNACKS & POTIONS
If you're gonna be in the sun all day, you gotta make sure you're replenishing your energy with good food and yummy drinks which was not a problem at all. There were so many (so many being an understatement) food and drink options, both alcoholic and non-alcoholic. Want a giant burger? Shawarma? Cookies? Filipino Favorites? Wings? Vegan Food? French Fries? Poke Bowl? Yup, you could get all of that, and so so much more. The options definitely did not disappoint.
YOU GET WHAT YOU WANT WHENEVER, WHEREVER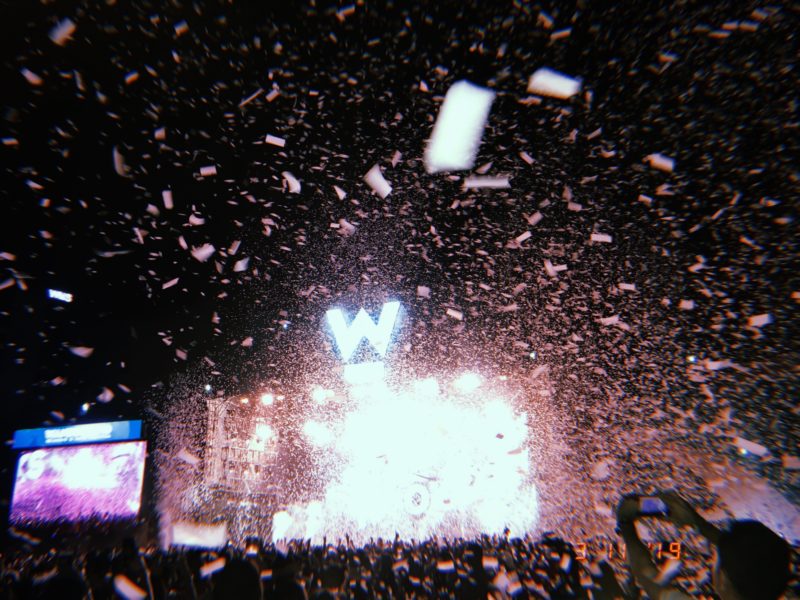 This was definitely the most systematic and organized Wanderland yet. Kudos to Karpos! From the minute you enter, you leave all your stress behind and drift into a land where everything is so much easier and happier.
The acts started and ended right on time, there were no performance delays since they were alternating stages, there were Grab Food delivery people that would bring you whatever you wanted, all you had to do was pay them and wait for them to bring it to you, there were people going around selling beer and water, you didn't even have to get up throw your trash away because every so often there were people going around collecting trash, security was on point, and get this: (for the ladies at least) there were people holding tissue rolls for you to get some before you used the bathroom, and they would spray your hands with hand sanitizer after! Impressive.
Here's to hoping that with every #wanderlandmusicfest, everything only gets better and better.
Till Wanderland 2020!
Were you there? Share with us your experience below!