Ticket prices haven't been released yet, but as early as now, Filipino fans like us cannot sit still in anticipation of G-Dragon's concert in Manila, scheduled this September!!!
The genius artist that he is, our main oppa (who has always been heavily involved in producing, writing, and composing songs for Big Bang and other label mates) has written more than 20 number one songs to date. So it's definitely a challenge to choose just 8, but here's a list of his top hits, to help tide us over until Act III, M.O.T.T.E. in Manila!!!
HEARTBREAKER
This is the lead single in G-Dragon's first ever solo album, which was released on his birthday in 2009. Heartbreaker was number one in the Mnet, Melon, and KBS music charts. The song also became a cause of many plagiarism issues, one of which stating that it had similarities to a song by Flo Rida.
CRAYON
From G-Dragon's second solo album, the lead single Crayon, could also mean a shortcut for "get your crazy on", and a lot of other things based on fan interpretations. The video only does validate the cray-ness of it all, with GD dressed as so many characters, with much color, fun, partying, and all, and made the popular line "Why so serious?" even more famous.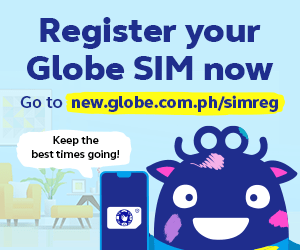 ONE OF A KIND
It was the song from the album of the same name that also won GD Best Hip-hop / Rap Song of the Year from the Korean Music Awards. Its accompanying MV was a smashing hit, too, with appearances by Big Bang's Taeyang, a baby tiger, and a little bear cub.
THAT XX
It was the first single released from One Of A Kind. Because of explicit lyrics, the song was deemed unsuitable for listeners who are younger than 19. However, That XX still managed to be number 1 at the Gaon Chart on the month it was released, making it the first time a rated-19 song reached the top spot.
WHO YOU?
The song comes from Coup d'Etat, GD's second studio album, which was also World's Best Album in the 2014 World Music Awards. Who You? was number one at the Gaon Singles Chart. The video is quite memorable as it was filmed with fans. It was shot on October 5 at the Ilsan KINTEX, with GD performing inside a transparent glass box.
CROOKED
Crooked is GD's first solo MV to hit the 100th million mark, which happened earlier this year in January. The feat, however, isn't a first for his group Big Bang, who's already had five MVs reaching this mark prior to Crooked. The song is also the best performing one in the album, which also won GD Artist of the Year.
GOOD BOY
While the song is performed with Taeyang, Good Boy has to be on this list for breaking many records. In less than 24 hours, when the song's MV was released, it immediately got more than 2M views, and as of April 2016, reached the 100th million mark. Its dance practice MV is almost as popular as the official video, too!
UNTITLED, 2014
This is the song that secured GD a certified, perfect all-kill status, which means securing the number one spot in all of Korea's major daily and real-time music charts! Omooo!!!!! The song is from his self-titled album, Kwon Ji Yong. Its accompanying MV was shot in a single take in less than an hour.
Which of these are your favorites? Tell us about it below!