San Diego Comic Con (SDCC) has grown far beyond its roots as a small gathering of comic book aficionados and dealers gathering once a year to share their hobby. From major studios' panels and presentations on upcoming releases, to speakers, exhibits, cosplayers, and a massive dealer floor boasting a plethora of toys, comics, games and collectibles, SDCC is considered by many to be the single most important pop culture gathering of the year.
Here's our rundown of the top TV reveals from this year's SDCC.
Game of Thrones
Now don't get us wrong. We love this show to the point of needing help for the withdrawal we get between episodes. In fact, the only reason GoT comes in so early on this list is that their season had already started a week before SDCC. It's a good thing, then that the good folks at HBO packed this sizzle reel full of moments that will have the rumor mills at work trying to figure out what surprises the show has in store for the rest of the season!
The Walking Dead
Season 7 of The Walking Dead divided even the most faithful of fans, with series mainstay Glenn's (Steven Yuen, recently seen in Okja) brutal death at the hand of Negan (Watchmen's Jeffrey Dean Morgan) killing off much of the show's good will. Hopefully, the new season will put things back on track, with fewer hours of characters wandering about aimlessly and making the worst decisions possible. At any rate, Daryl Dixon speeding into battle on his motorcycle as things explode around him is a step in the right direction.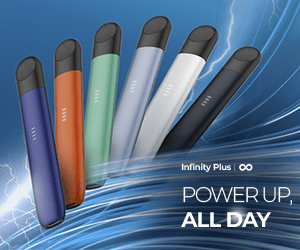 Young Justice: Outsiders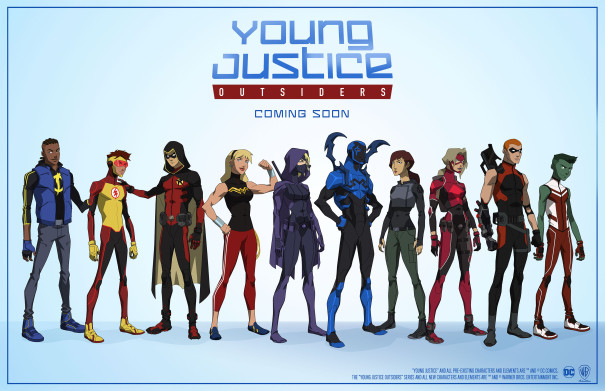 If you'd told us previously that fan favorite series Young Justice would find new life four years after being cancelled, we would have laughed in your face, but that just seems to be the sort of world we live in now. Representing the third season of DC Comics' most successful animated incarnation since the heyday of the DC Animated Universe (comprising the Batman and Superman Animated Series, Batman Beyond, Justice League, and Justice League Unlimited), producers teased the action to come by revealing the team's new lineup of characters. Young Justice Season 3 will debut in 2018 on DC's as-yet unnamed digital streaming platform.
Doctor Who
Following the hullabaloo surrounding the recent announcement of Jodie Whittaker (Broadchurch, Black Mirror) as the latest incarnation of everybody's favorite Time Lord, outgoing showrunner Stephen Moffat (Sherlock) gave media a piece of his mind on the SDCC stage, which only added fuel to the fire. Thankfully, the trailer for this year's Christmas Special, which will feature the final appearance of the Peter Capaldi 's (The Thick of It) irascibly gruff incarnation, made a hell of an impression, featuring David Bradley (Game of Thrones, Harry Potter) as the original Doctor from 54 years ago.
Westworld
It would have been EPIC if the show was renamed "Eastworld" for its second year, but we guess they did have a lot of loose ends lying around from where we left off last year. Set to bow in 2018, the Westworld Season 2 trailer has plenty of mayhem to go around, with appearances from the Man in Black (Ed Harris) appearing all bloodied, and a shotgun-wielding, horseback-riding Dolores (Evan Rachel Wood), showing in no uncertain terms that change has come to the world's most decadent theme park.
Star Trek Discovery
The much-venerated science fiction franchise gets a shot in the arm with a new series starring Sonequa Martin (The Walking Dead) as an unsure crewmember serving on the Federation Starship Discovery. While we only have a rough idea of what's going on in the trailer, public opinion has been split on this shiny new vision of the future. While many have pointed out that the aesthetic looks way too advanced for a series ostensibly set ten years before the 60s incarnation, other fans have taken a wait-and-see stance.
The Defenders
The teaming up of Daredevil, Jessica Jones, Luke Cage, and Iron Fist as a small-screen super team has all the hallmarks of a TV event, with newly-formed quartet taking on the machinations of the villainous Alexandra (Sigourney Weaver). Excited as we are for this one, what would have really brought the house down at SDCC was if Marvel just finally admitted that The Defenders takes place in the same universe as their other super team. Either way, we're stoked to see how Marvel's street-level heroes come together to take on the bad guys.
Stranger Things
They're baaaaaack! Wow, we haven't been this excited to see a season premiere since Game of Thrones. Our favorite kid monster fighters are back in action, and if the new trailer is any indication, last season's Demogorgon was a walk in the park compared to what's coming their way. Just check out the trailer: whoever's decision to set the thing to a reworked version of Michael Jackson's "Thriller" while featuring the kids in full Ghostbusters regalia should be given a raise.
Which of these are you most excited about? Tell us below!