The ride-hailing app's roster of charming kilig ambassadors are back to bring its users a bigger, better, and more special Valentines' Day treat. For this year, Grab handpicked the best and most talented heartthrobs tasked with making people feel extra special and loved this season of hearts.
Experience kilig like never before with 8 of this year's #GrabBaes.
Dan Delgado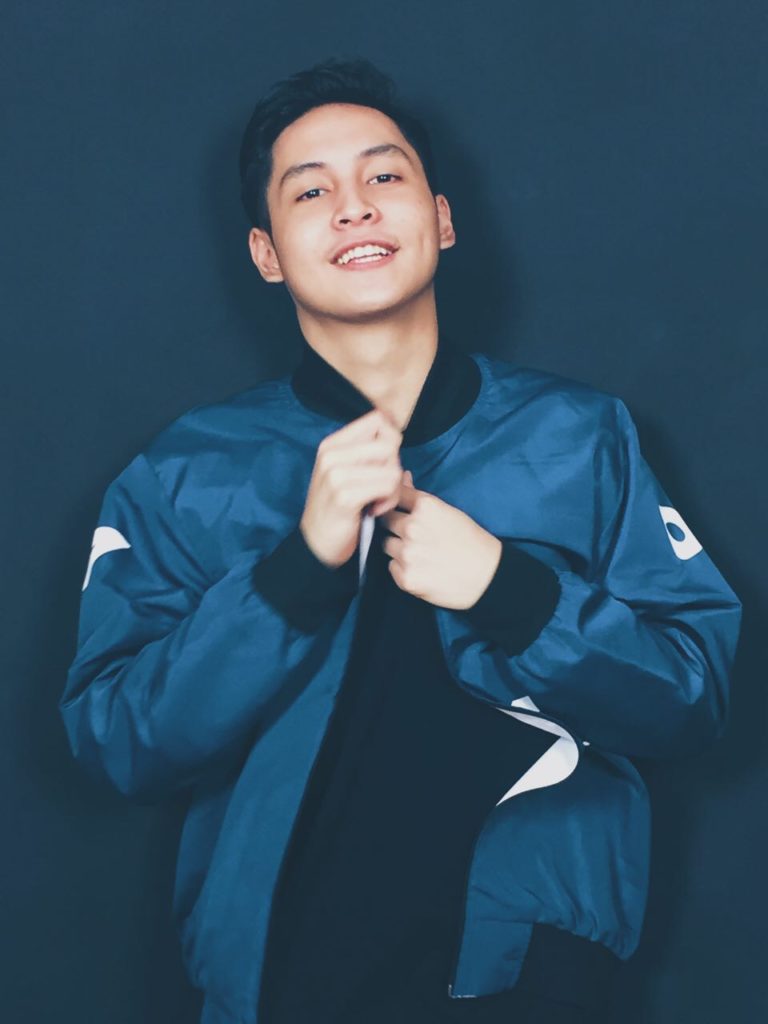 Theatre actor & Choreographer
Instagram: @danxdelgado
Age: 20 | Height: 5'8″ | Star sign: Aries
A professional theatre actor and dancer, Dan started dancing around the age of 12 and considers it his passion. He is part of a hip hop dance crew called 'The Alliance,' a dance crew that represents the Philippines internationally.
Besides dancing, #GrabBae Dan also loves singing, shooting hoops (he plays for small leagues in his city), and going to the beach to surf. His idea of a romantic evening is heading to a park with snacks and just talking about almost anything. "I like to keep it simple like that," he adds.
Dan's been using Grab since 2014 and loves how it makes things convenient for him especially during hectic hours in Manila. "I also love GrabExpress! It's really practical for me because I tend to leave stuff I need to bring to work at home and GrabExpress is just there to pick it up for me!"
Anthony Rosaldo
Singer
Instagram: @theanthonyrosaldo
Age: 25 | Height: 5'7" | Star sign: Aquarius
Fun, spontaneous and loving, #GrabBae Anthony shares an excitement for travel and a love for cooking and singing. A bona fide Singing Bae, Anthony says he just loves making everyone around him happy and bringing smiles to their faces. "They say I'm a natural at being sweet and likeable," the 25-year old crooner said.
To impress a date, Anthony says he would bring her to La Union to enjoy the beach and surf at daytime. "We'd enjoy the bonfire at night while having the best conversations." He also loves using Grab for the convenience it brings. "Grab, for me, is so helpful, reliable, and safe."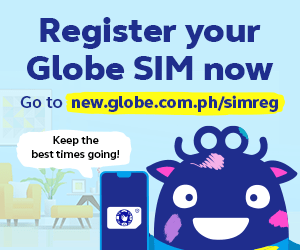 John Patrick Uy
Model
Instagram: @opatrickuyy
Age: 23 | Height: 5'10 | Star sign: Virgo
#GrabBae Patrick is a full time print and commercial model currently taking up BS Interior Design. He loves singing and is good at dancing and painting. He's also into sports and going out for an adventure. His ideal road trip is to just drive and visit the beaches in the Philippines.
Among the qualities that make him special is his persistence and determination. "I put effort and give my 100% best in everything I do." If he could go anywhere in the world, he says he would want to visit Maldives. His ideal woman is someone who's simple, smart, and sweet.
Aaron Josef dela Cruz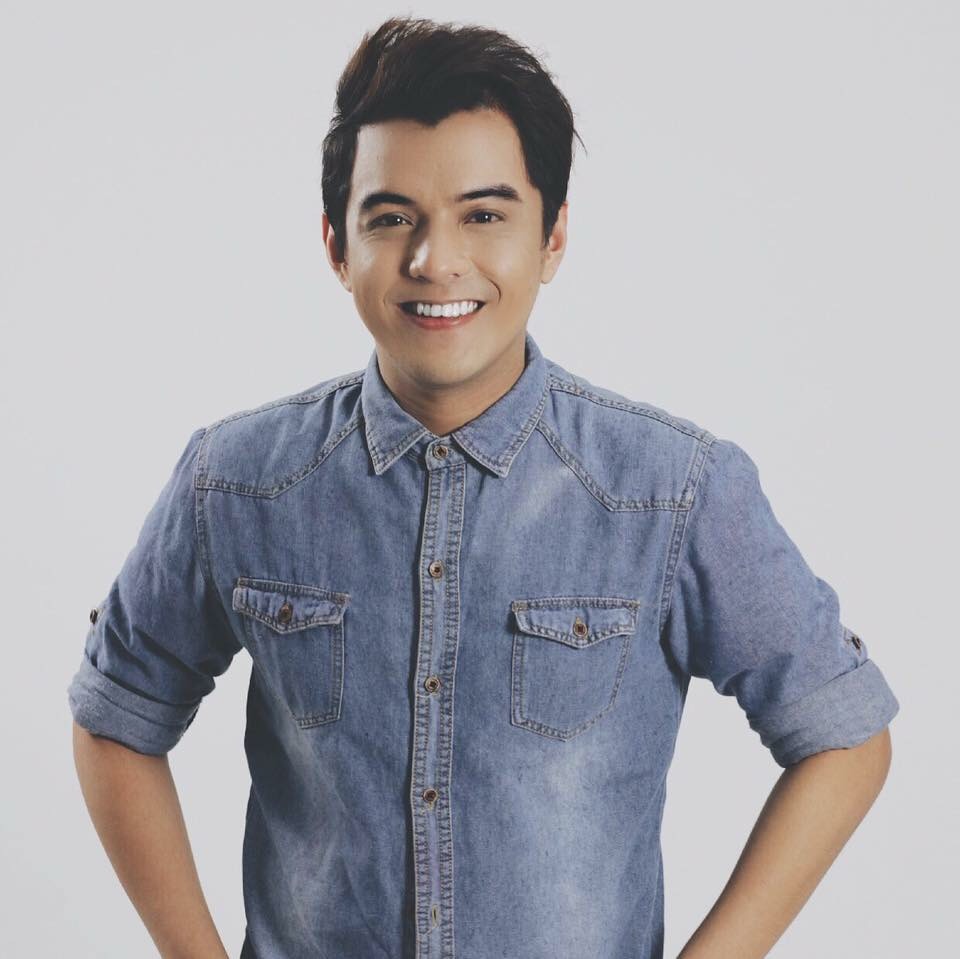 Member of vocal group KINGSMEN
Instagram: @aaron_josef
Age: 27 | Height: 5'8" | Star sign: Virgo
This next #GrabBae is a certified performer at heart. He is currently a member of Enchanted Kingdom's all-male vocal group KINGSMEN, and also starred in reality talent searches like The X Factor Philippines and The Voice Season 2.
Patient, optimistic, and maasikaso, Aaron Josef believes that being yourself and loving what you do will make everyone around you appreciate more who you are and what you can bring to the table. "It has always been my passion to be able to make others happy by sharing my talents. It is in singing that I feel like I'm giving a part of myself to those around me," he shares. "Being a #GrabBae will help fulfill my passion in making others happy. When you make others happy, you make yourself happy too."
Chester Padilla
Model/Singer
Instagram: @chesterpadilla
Age: 22 | Height: 5'10" | Star sign: Libra
"I'll always love afternoon road trips on a humid highway," says our next #GrabBae. "To sit next to that girl as I tour her downtown and out of the metro. I'll drive her to the beach, we'll watch as the sun sets low, I'll make her feel safe."
For Chester, being a #GrabBae means a lot. "It's not just about serenading someone or making them smile, it's about making an impact and reminding them of how beautiful they are. It's about giving them the best Valentines to remember for the rest of the year." His idea of romance is having dinner beneath a star-lit sky and he prefers women who are consistent, family-oriented, and intellectually-challenging.
Nico Fowler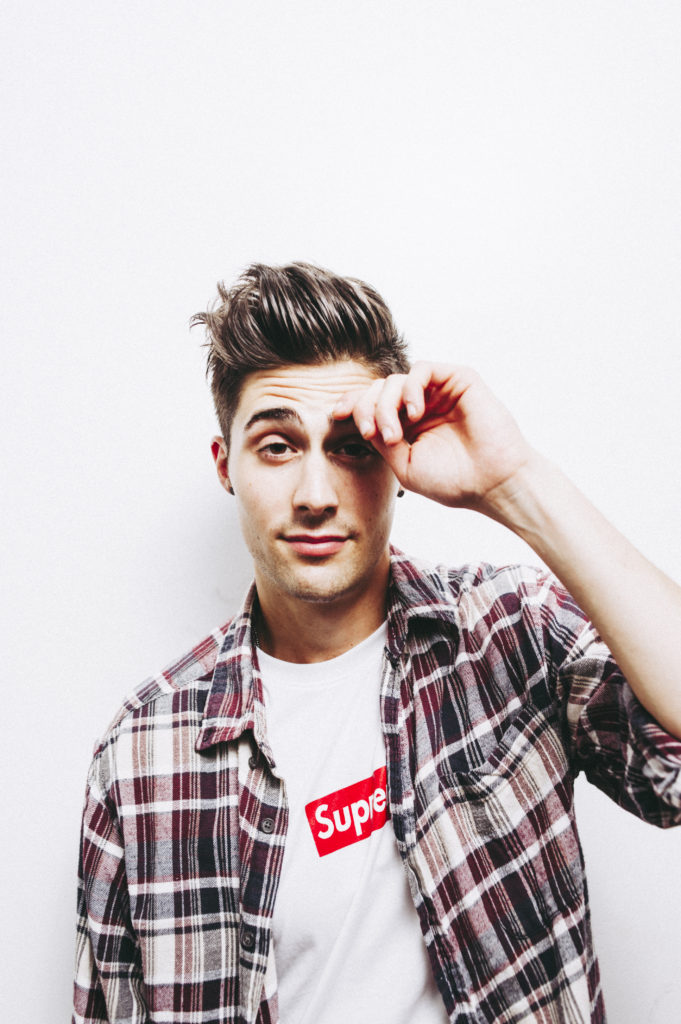 Model, Actor, Event Host/VJ
Instagram: @akoposinico
Age: 22 | Height: 5'11" | Star sign: Aquarius
Italian-Canadian actor, model and event host Nico is an expert at entertaining crowds. He says he's good at adapting to different scenarios and connecting with people. "To impress a girl, I would drive her to a skating rink, tie her skates on for her and hold her hand as we skated." His ideal road trip would be driving an old Chevy Camero with The Beach Boys playing.
The most important thing Nico looks for in a girl is how kind she is to him and to the people around them. "She of course has to be beautiful inside and out and have a good sense of humor." An avid user of Grab, Nico says the app is easy to use and is always reliable. He uses it a few times per day and is important for making him get to all his castings/jobs on time.
Justin Torio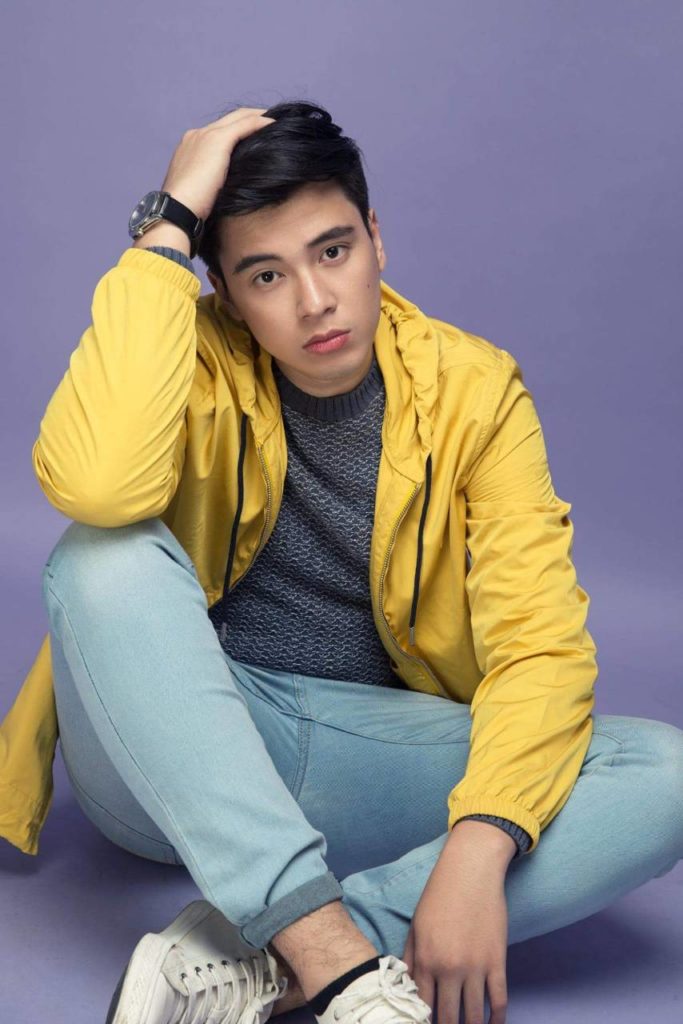 Brand Ambassador
Instagram: @justintorio
Age: 21 | Height: 5'8 | Star sign: Gemini
"I'm very good at making pa-cute," #GrabBae Justin shares. "That's what qualifies me to be a #GrabBae. I am a professional pa-cute. For me it is a responsibility. Just as how Grab is responsible for their passenger's safety and convenience, we as #GrabBaes are responsible for the Grab users' happiness and making them feel special on that occasion."
Justin's hobbies include basketball & online games and considers his sense of humor as one of his best qualities. Mackenzie Basin, New Zealand, to him, would be the perfect destination. "Because it's great for stargazing. It will make you realize how big the universe is and the endless possibilities it offers."
Aljun Cayawan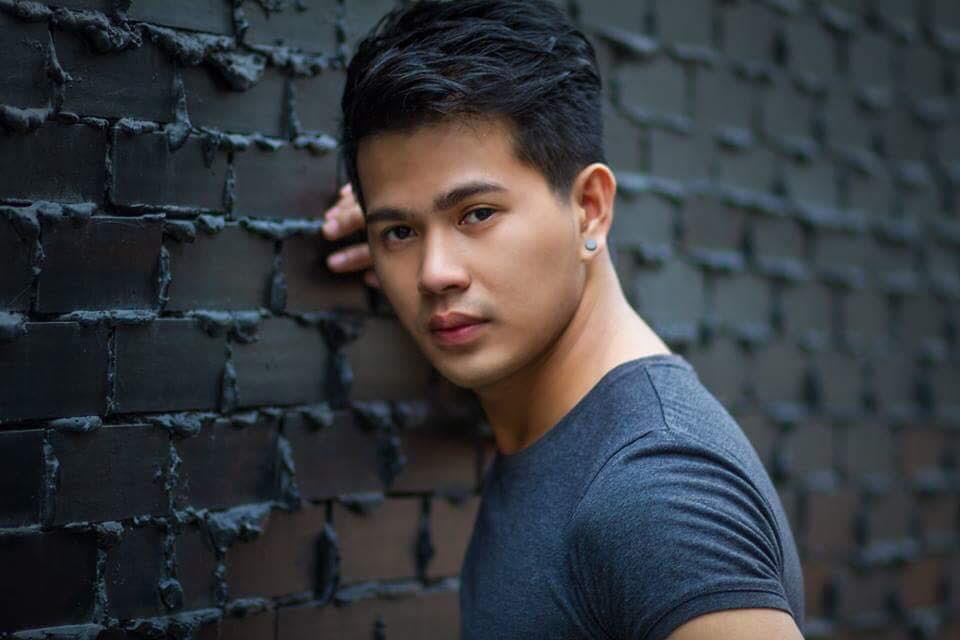 Singer/Model
Instagram: @nujlan
Age: 25 | Height: 5'9 | Star sign: Sagittarius
"I am into modeling, singing, and I love joining male pageants," #GrabBae Aljun shares. His best qualities include being flexible, versatile, socially responsible, and having a keen interest in Philippine culture. Aside from signing, Aljun also knows how to do rituals from his tribe and is adept at playing tribal instruments.
He finds holding hands while walking romantic and to impress a girl, he would most likely drive her to church. According to him, Grab makes his life convenient and secure.
Your Valentines Bae is Just a Grab Away!
Aside from solving real world transportation problems, Southeast Asia's leading ride-hailing platform is constantly seeking for ways to keep things light and fun for people. "Here at Grab, we want to bring people closer to things that matter to them. This Valentine's Day, we want them to feel extra special. We want them to feel loved," shares Cindy Toh, Grab Philippines' Country Marketing Head.
From last year's 20, Grab has now expanded its roster to 30 #GrabBaes, each with their own distinct charm that are sure to make you feel 'kilig' the moment they hand you chocolates, flowers, and your Valentine's serenade. What's more, Grab enlisted the help of Richard Juan and Ruru Madrid to stand in as this year's official celebrity #GrabBaes tasked with spreading kilig this season.
To book a Regular GrabBae, follow these steps:
Open the GrabRewards catalogue in your Grab app.
From Feb 8 to 14, redeem GrabBae reward from the GrabRewards catalogue for only 143 points to be able to book a #GrabBae on Valentine's (Feb 12 to 14)
Only Grabbers who redeemed #GrabBae reward will be qualified to book through the #GrabBae special icon on Feb 12 to 14. Remember, each reward can only be used once.
When booking, enter the same pick-up and drop off points – make sure it's within Ortigas, Makati, or BGC CBDs.
Confirm booking!
Wait for the confirmation that you got a #GrabBae
Get ready to be serenaded!
To qualify for the raffle that gives you a chance to book a Celebrity GrabBae, follow these steps:
Open the GrabRewards catalogue in your Grab app.
From February 8 – 12, look for the GrabBaeRichard or GrabBae Ruru reward icons (300 pts) in the catalogue and tap Purchase.
Tap Confirm to complete redemption
Each reward redemption is considered one raffle entry. You will get a chance to be one of the lucky 10 passengers who get to be serenaded by your chosen #GrabBae!
You will be asked to fill up your details through a Typeform.
On February 12, winners will be announced.
The serenade will happen on Feb 13.
The more you redeem, the more chances of meeting your favorite #GrabBae celebrity!
Grab is here to bring you closer to things that matter to you—and for Valentine's Day, it's love. This is your chance to experience kilig like never before, courtesy of #GrabBae.