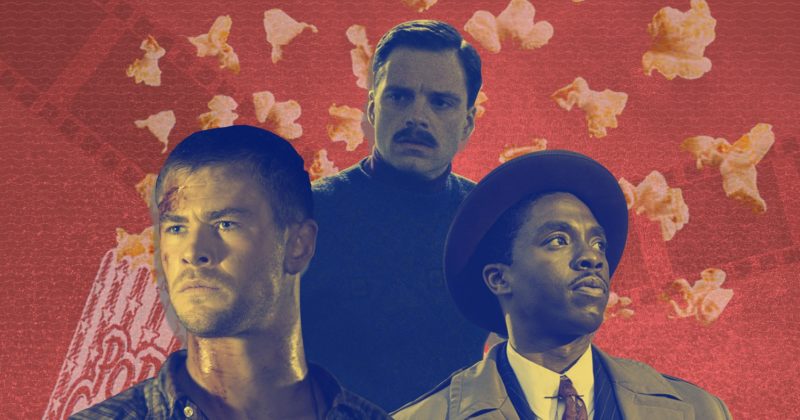 It's hard to believe that it has been six whole months without a Marvel movie, ever since Ant-Man & The Wasp left theaters in July. Not that we should be complaining about the embarrassment of riches that is the Marvel Cinematic Universe, but the last time there was a gap this long or longer was the ten month gap between 2015's Ant-Man and 2016's Captain America: Civil War.
Of course, if you're a big fan of the MCU, then you likely have some affection for its stars. Each of them were tapped to play a part in this grand franchise not just because of their good looks and winning personalities, but because of Cvs that prove their merits as performers. That's right, each one of them are more than just their world saving alter egos, but actors with a colorful filmography of their own.
So here are 8 great movies you can see the stars of Infinity War in, not just because it's going to be a few months more till April when we see them again in Avengers: Endgame, but because they're just great.
Oldboy, starring Josh Brolin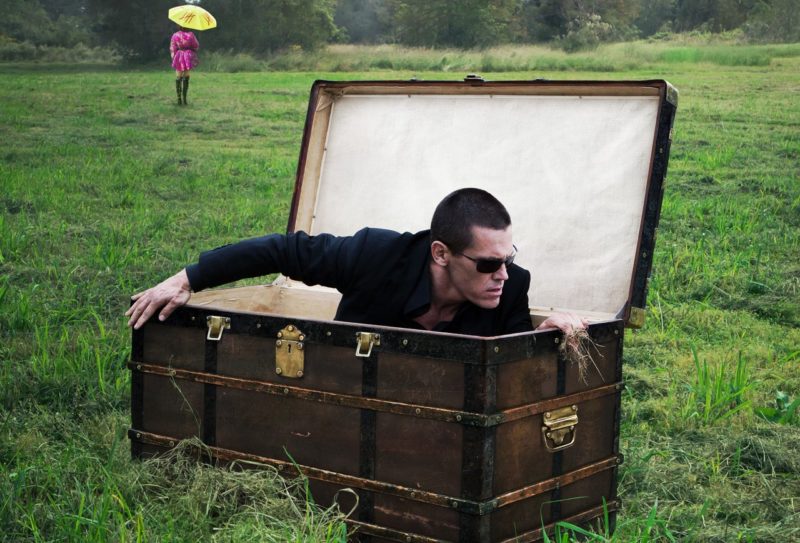 Image source: The Verge
 Also features Guardians, Vol. 2's Pom Klementieff.
This Spike Lee film casts Josh Brolin as a man who suffers solitary confinement for twenty years, and emerges to get revenge. While critics turned their nose up at this remake of a classic Korean thriller, it remains a lively genre piece with an obsessive, hypnotic quality. Brolin's performance remains the highlight here, bringing a unique ferocity.
I, Tonya, starring Sebastian Stan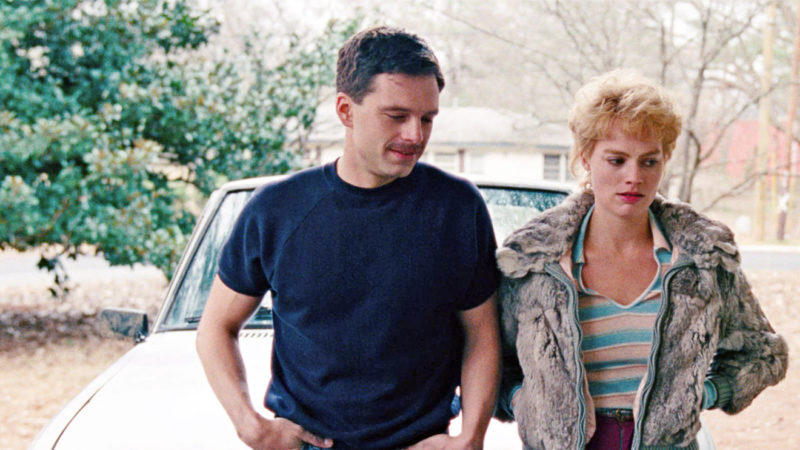 Image source: MarketWatch
Also features Ant-Man & The Wasp's Bobby Cannavale.
This darkly comedic biopic recounts figure skater Tonya Harding's rise to fame and infamy. When ex-husband Jeff Gillooly hatches a poorly conceived attempt to injure her rival, Nancy Kerrigan, Tonya's life comes crashing down. Margot Robbie turns in unforgettable performances as Tonya, but as Jeff, Stan impresses as the protective, yet physically abusive presence in Harding's life.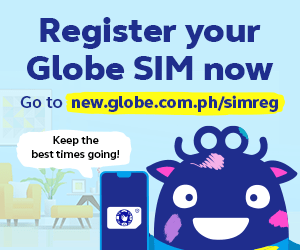 Marshall, starring Chadwick Boseman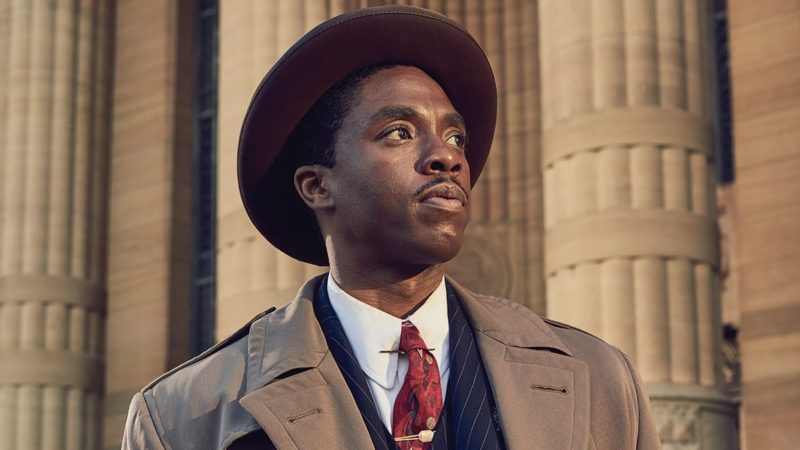 Image source: Global Road Entertainment
Also features Black Panther's Sterling K. Brown
One of three different biopics in Chadwick Boseman's career, Marshall casts the once and future Wakandan king as the eponymous Thurgood Marshall. While Marshall would go on to become America's first black Supreme Court Justice, Marshall focuses on one of his first cases. The film is pretty textbook biopic, but Boseman's performance is the highlight evoking the impotent rage of a man standing up against hate, and electrifying display of the intoxicating power of one's own indignation.
Spotlight, starring Mark Ruffalo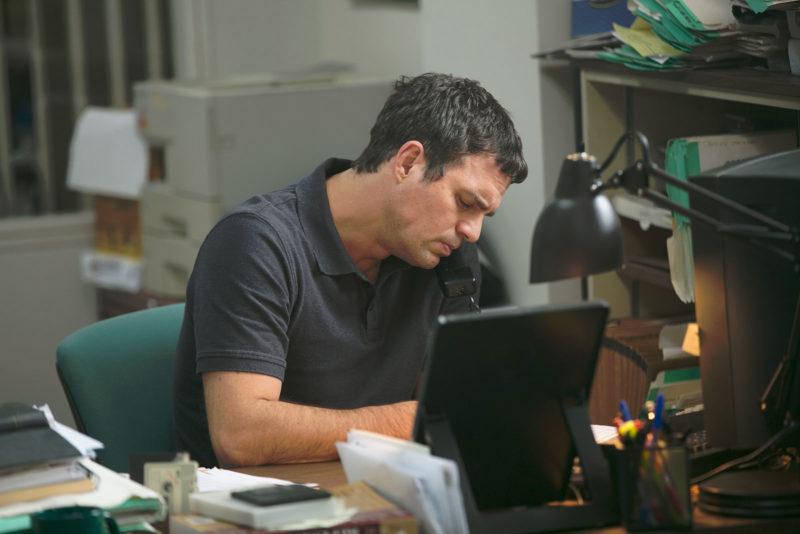 Image source: The Scotland Herald
 Also stars Spider-Man: Homecoming's Michael Keaton
This searing drama about a Boston newspaper's attempt to break the story on child sex abuse among the local clergy features an ensemble cast of A-list performers. As journalist Mike Rezendes, Ruffalo delivers some of the film's biggest moments and earned himself an Academy Award nomination. Of his performance, Ruffalo said, "Mike didn't tell me what happened here and he was surprised by where [a] scene went. He told me that I'd captured things that he hadn't told me, [although] I still don't know what those things are. "
Her, starring Scarlett Johansson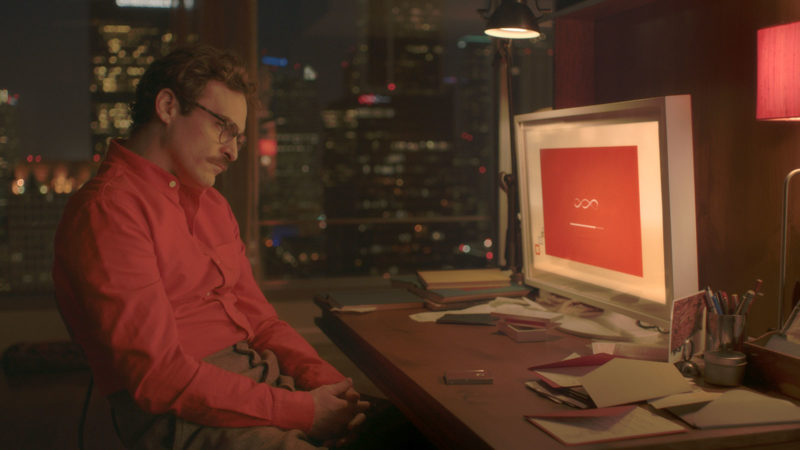 Image source: Slash Film
Also features Guardians of the Galaxy's Chris Pratt
Johansson has done several voice acting roles throughout her career, but none have asked as much of her as this science fiction tinted drama from Spike Jonze (Being John Malkovich). Her features Johansson as a sophisticated computer operating system named Samantha who provides solace to a lonely writer played by Joaquin Phoenix. Johansson delivers a voice that is both funny and empathetic in this sincere romance.
Cabin in the Woods, starring Chris Hemsworth

Image source: Fandom
Also features The Defenders' Sigourney Weaver
The second strongest Avenger leads an ensemble cast of character actors in this horror comedy that is both a send up and a love letter to all things horror. Much of what makes it work hinges on the ensemble's performances and Hemsworth leans into the jock with gusto and humor. "I'm coming back with cops, and choppers, and large fucking guns, and those things are going to pay," are the best last words ever spoken.
Push, starring Chris Evans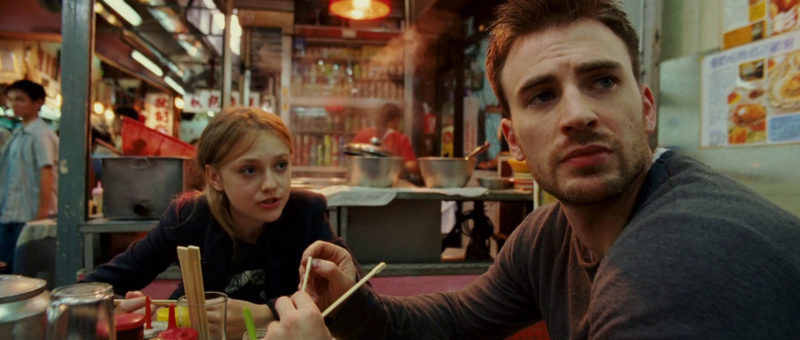 Image source: Lionsgate Films
 Also features Guardians of the Galaxy's Djimon Hounsou
 This post-Heroes, pre-MCU film about a generation of psionically gifted youths has a small but devoted cult following. Set in Hong Kong, it features Chris Evans as a down on his luck telekinetic trying to make ends meet as a less than successful gambler. Despite the superpowered premise Push features a distinctly grounded tone, carried by Evans' workman-like performance.
Kiss Kiss Bang Bang, starring Robert Downey, Jr.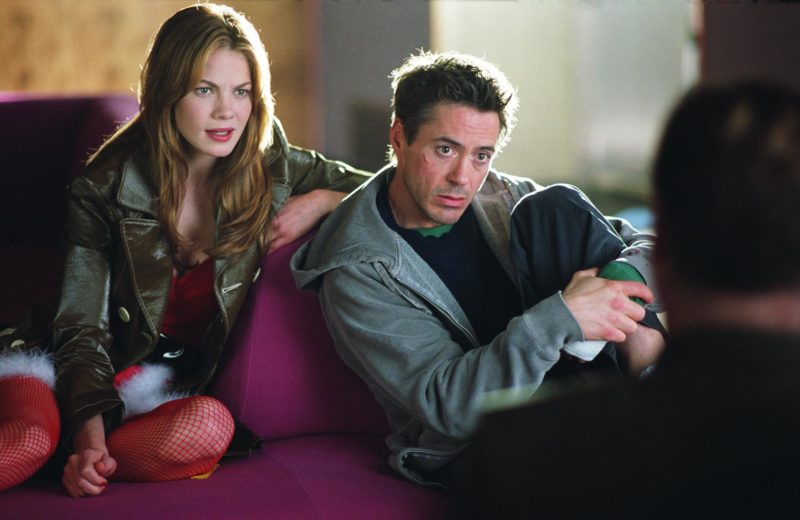 Image source: Fanpop
In this twisty neo-noir, Downey, Jr. plays a wannabe actor in L.A. who starts taking private eye lessons from a gay detective played by Val Kilmer. Early in the film, a botched burglary sees Downey stumbling into an audition room and impressing the producers for being "so method." It's an intriguing scene that works on multiple layers for Downey, Jr. who struggled early in his career with his natural talent and bad behavior.
Know of other notable films? Share them with us below!