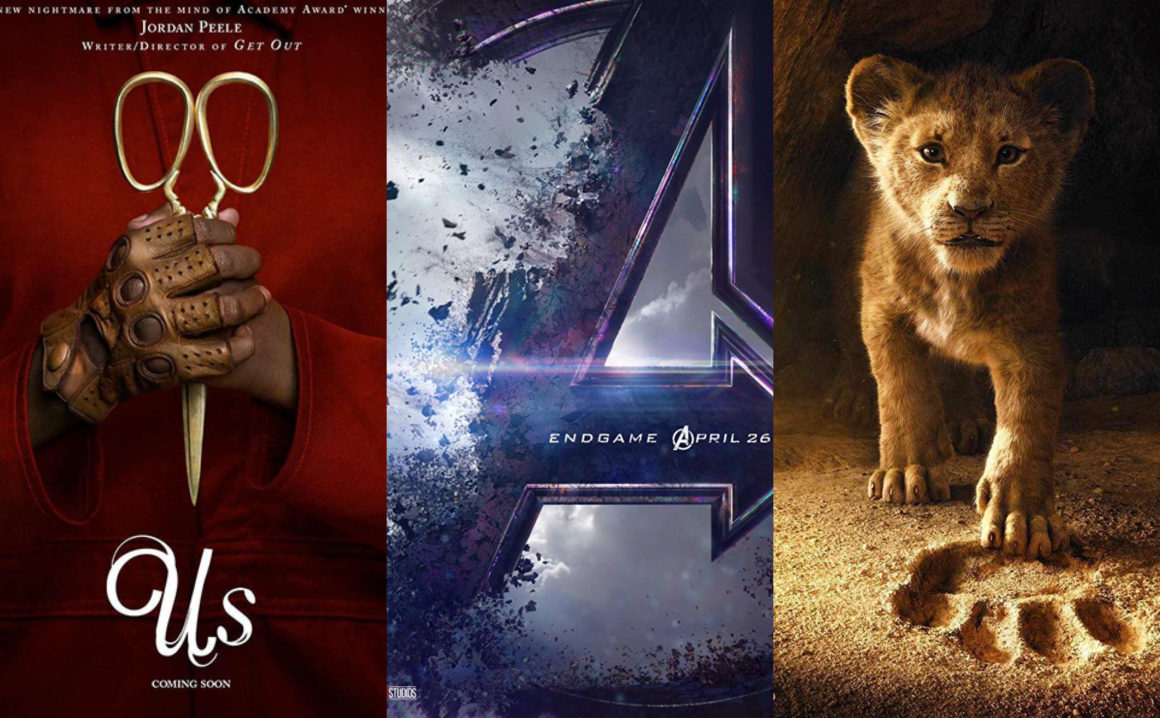 Have a grand year at the cinemas this 2019 because the lineup of films to be released is simply amazing for both adults and kids. From an epic Marvel sequel and solo superhero movies to Disney re-imaginings, you'll have an entertaining year for sure!
Glass
Release date: January 18, 2019
M. Night Shyamalan is back again to hand us another thriller, this time, a crossover we didn't know we needed between his films Unbreakable (2006) and Split (2016). Glass stars Bruce Willis, Samuel L. Jackson, and James McAvoy reprising their roles in their respective films. Following the conclusion of Split, security guard David Dunn (Willis) uses his supernatural abilities to track Kevin Wendell Crumb (McAvoy), a disturbed man who has twenty-four personalities.
Alita: Battle Angel
Release date: February 14, 2019
A James Cameron masterpiece, Alita: Battle Angel is a cyberpunk action film based on a manga also known as Battle Angel Alita. It tells the story of a cyborg girl rescued from a junkyard by a scientist who rebuilds her and together they explore her mysterious past.
In 1995, Cameron (Titanic, Avatar) earned the rights to create the movie and had a script ready since 2005 but with his plans for future Avatar sequels in mind, he had to hand it over to another director leaving him to produce it instead. Seeing as Alita has been almost two decades to produce, we're certainly excited to finally see it on the big screen!
Captain Marvel
Release date: March 8, 2019
Captain Marvel follows the story of Carol Danvers (Brie Larson), an ex-US Air Force fighter pilot and member of an elite Kree military unit. During an accident, her DNA fuses with a Kree's and she turns into one of the galaxy's mightiest heroes. Her unimaginable power will aid her in helping Earth currently caught in the center of a galactic conflict between two alien worlds.
Everything We Learned From The New Captain Marvel Teaser
Everything We Learned From The New Captain Marvel Teaser
Matthew Arcilla | Sep 20, 2018
Us
Release date: March 15, 2019
Our new favorite writer/actor/director Jordan Peele is once again about to unleash a masterpiece to the world – his second movie, Us. Peele himself wrote and directed this and if it's anything like his first one, Get Out (2017) which won him an Academy Award for Best Original Screenplay, Us is definitely worth the hype and the wait.
According to the eerie trailer, Us is about a family of 4 who went on a vacation at a beachfront home only to be visited by four masked strangers that, when the masks are off, look exactly like each family member. Now they must fight for their survival and escape the bizarre circumstances.
Us casts Lupita Nyong'O, Winston Duke, Elizabeth Moss, and Yahya Abdul-Mateen II.
Avengers: Endgame
Release date: April 26, 2019
In what is probably the most awaited movie of 2019, Avengers: Endgame, continues after the devastating events of Avengers Infinity War (2018). Mad Titan Thanos has succeeded in wiping out half of the human population and the remaining Avengers must assemble once again to undo Thanos' actions, bring back their allies, and save the universe.
The movie is said to be three hours long and you wouldn't want to miss a single moment so make sure you don't drink too many liquids! Or bring a diaper with you.
Toy Story 4
Release date: June 21, 2019
Although there aren't many details to Toy Story 4 other than a teaser revealing that a new toy is in town, we're still excited for this one. Toy Story 3 tugged at our heartstrings and made us shed a few tears, there's no doubt the fourth installment of the movie will once again show us friendship, family, and how big the world can be for a toy.
Spider-Man: Far From Home
Release date: July 5, 2019
Yes, Spiderman is most definitely not dead. Proof? Here's another spidey movie! So wipe your tears away for Spider-Man: Far From Home where Peter Parker, while on a summer vacation in Europe, faces off against villain Mysterio (Jake Gyllenhaal) in order to save his friends.
Everything You Need To Know About Marvel's Spider-Man
Everything You Need To Know About Marvel's Spider-Man
Matthew Arcilla | Sep 04, 2018
The Lion King
Release date: July 19, 2019
Re-imaginings, adaptations, and live-action version of classic movies are always a touchy subject. What if they can't measure up to the greatness of the original? But with The Lion King Disney adaptation, we know we're in good hands with director Jon Favreau (The Jungle Book). Armed with a stellar voice cast that includes Donald Glover as Simba, James Earl Jones as Mufasa, Beyonce as Nala, and many more, The Lion King might just make our jaws drop.
What's your most anticipated movie for 2019? Share it with us below!