8 Hacks to Help You Achieve Your 2018 #LiveBetter Goals
Feb 27, 2018 &nbsp • &nbsp 8List
So it's a month after you've set your New Year's resolutions. How are you holding up? If your answer is "Ugh, struggling," don't give up and put your initial efforts to waste. Here are some tips to cheer you on in your quest to sustain your 2018 #LiveBetter goals!
8. Find substitutes for your guilty pleasures
Eating healthier doesn't mean denying yourself completely of the pleasure of good-tasting food. Compromise and hack your favorite treats instead: think freeze-dried veggies instead of chips, yogurt instead of ice cream and fresh fruit juice over powdered fruit drinks. Opting for healthier substitutes help you reap rewards that will take you closer to your goals – just like in episode 3 of the Philam Vitality Camp #LiveBetter, where the teams had to race and shop for the healthier food options in the supermarket. Reading the labels and knowing your food better helps you make better decisions, just like what the teams did in the episode.
7. Try different equipment at the gym
Been doing cardio on the treadmills and not much else at the gym? Don't be afraid to try new workouts and equipment (with the proper guidance, of course). Always been curious about kettlebells but was always too shy or scared? Ask for assistance to get to know the different kettlebell weight variants, just like what they did in Camp #LiveBetter episode 1. Knowing the weight that's right for you is a good start.
6. Test your limits
No one gets better without overcoming her or his challenges. Try something new to get over your fears this year! Whether it's working out in public, riding a bike for the first time, or conquering your fear of heights by climbing a beginner's peak or riding roller coasters. Who knew that Nico Bolzico has a serious fear of heights? Check out how he overcame that by taking on a trapeze challenge on episode 2 and know that you can push yourself to new heights too!
5. Organize your day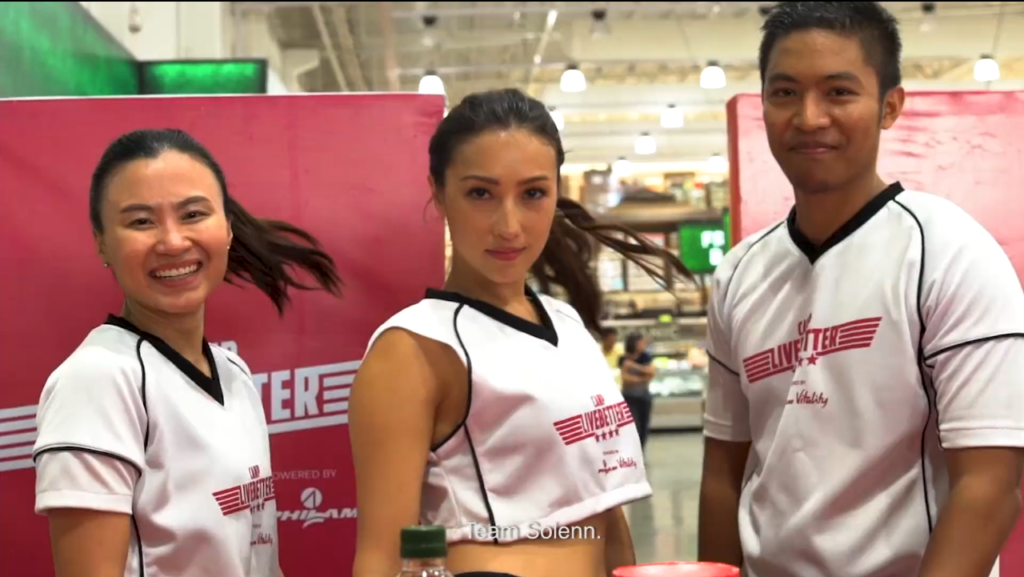 Those cute journals aren't all the rage for no reason. More people are actually keeping journals because they're effective in helping you manage your time better, jot down to-do notes, and even as a personal log for your dreams and goals. Now is the best time to start keeping your own journal – you'll be surprised at how rewarding it is to tick things off your to-do list!