We know that over the course of time, people are allowed to change their minds. And that is not a self-contradiction, so much as an opportunity to rethink an opinion.
Unfortunately, some other statements are anything but that. Because sometimes, when you contradict a previous statement you've made, it isn't because you've had a genuine change of heart.
We leave it up to you if the following 8 are examples of the former or the latter.
Harry Roque
The good presidential spokesperson is crusading for sovereignty – until he's not.
"These construction are happening in the face of China's snub of the arbitral proceedings which precisely impugns China's legal rights to do so. Clearly, China's conduct is not only illegal as prohibited use of force, but is also contemptous of the proceedings," – on China's building of structures in disputed waters in 2014
"We are not attributing any bad faith to China," – On China naming five features in disputed waters in 2018
Lorraine Badoy
Our PCOO USEC Lorraine Badoy shows off her kinder nature to everyone – except some people. Therefore, not everyone. Just ask Aika and Jillian Robredo.
"Blogging has taught me to be compassionate, decent, and fair." – to Sen. Pacquiao, 30 Jan, 2018, when called out for spreading "fake news" about the Senator.
"If there is anything at all that the unmasking of the hideous creatures behind the poison anonymous blogs teaches us, it is this: YOU GET THE FACE YOU DESERVE." – to Jover Laurio, aka Pinoy Ako Blog, 13 Oct, 2017, showing off that compassion, decency, and fairness she "learned" from blogging.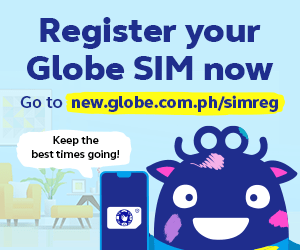 Martin Andanar
The PCOO head, on hiring nobody but the best and brightest to run his tight ship.
"It'll take a lot of work, technical, tao, culture. We are also hiring the best & brightest people in the industry, at hindi corrupt," – to DZMM Teleradyo, on his plan to bring government media "back to its glory days."
"We have already sent a memo to PNA to explain in writing why they should not be held liable for any administrative charges. We will take appropriate action against liable PNA officials and/or staff, if they are found to commit negligence in carrying out their duties and responsibilities," – in a statement on the "best & brightest" people from PNA posting Chinese propaganda on their official website.
Alan Peter Cayetano
Our DFA secretary, on how close we are to being Singapore in terms of public safety.
"The Philippines is becoming more like Singapore in terms of being able to walk the streets at anytime at night," – in a privilege speech, on public safety, 19 September, 2016.
"We sincerely believe that we are a little bit safer, but we're still far from being Singapore or Japan as far as safety is concerned," – in an interview on public safety, 08 September, 2017.
Manny Pacquiao
The Senator and legendary boxer and not-so-legendary basketball player and singer and pastor and multiple brand endorser, on forgiving and not forgiving – which are both in the Bible. Although it must be noted he has yet to stop wearing mixed fabrics, keeping his tattoos, and eating pork, but whatever.
"Sabi nga ng Bible, huwag tayong magalit o anuman sa nagawa niya, kailangan may forgiveness tayo," – in response to why we should forgive former dictator and president Marcos and allow him to be buried in Libingan ng mga Bayani, 15 August, 2016.
"The Bible says do not kill. Ang ibig sabihin kasi noon pag nagkasala ka sa akin hindi kita pwedeg patayin (In the past it means that if you sinned against me I cannot kill you). Let the authority handle that. We're not talking about individually, but we're talking the law of the land, which is approved by God and instituted by God. The government is instituted by God," – said to the press while contradicting himself in the same statement, seeing as the Bible only said "thou shalt not kill," and contained zero of his annotations, 17 Jan, 2017.
Nancy Binay
The paradoxical Senator's statements don't need to directly contradict each other for us to realize one thing: who kidnapped Nancy Binay and replaced her with her good twin?!?
"Ang priority ko ngayon ay manalo sa ngayong halalan, and I think wala na kaming panahon para mag-debate pa ni Ms. Risa Hontiveros," – On why she avoided doing debates during the campaign period, 10 April, 2013
"The growing presence and involvement of PWD in matters of national importance is an indication of their resolve to participate in the development of our nation and it is the duty of the Senate to promote their rights by policy or by law," – In a privilege speech promoting the welfare of PWD's, 27 Oct, 2017. This can't possibly be the same person!!!
Win Gatchalian
The good Senator, on wishing unity in 2018.
"Let us start the New Year united by our common aspirations for a brighter future, so that we may end 2018 united by our shared achievements in nation-building." – on Twitter, 31 Dec, 2017.
"Gago! Anong year yan?" – also on Twitter, to a detractor, also on 31 Dec, 2017.
Rodrigo Duterte
Our beloved president, on his totally not being a killer. Or being a master strategist. Who talks straight. Except when he's joking. But should still be taken seriously. Except when it shouldn't. But if it should be, what about Yolanda?
"I am not a killer. I do not relish or enjoy [seeing] a Filipino sprawled there with all the blood," while addressing the press,  13 December, 2016.
"I go around in Davao [on] a big bike and I would just patrol the streets [looking] for trouble. I was really looking for an encounter to kill," also while addressing the press the very next day, 14 December, 2016.
Can you recall other such conflicting statements? Share them with us below!