8 Iconic Pinoy Movies from 20 Years Ago
Jul 23, 2018 &nbsp • &nbsp Patti Sunio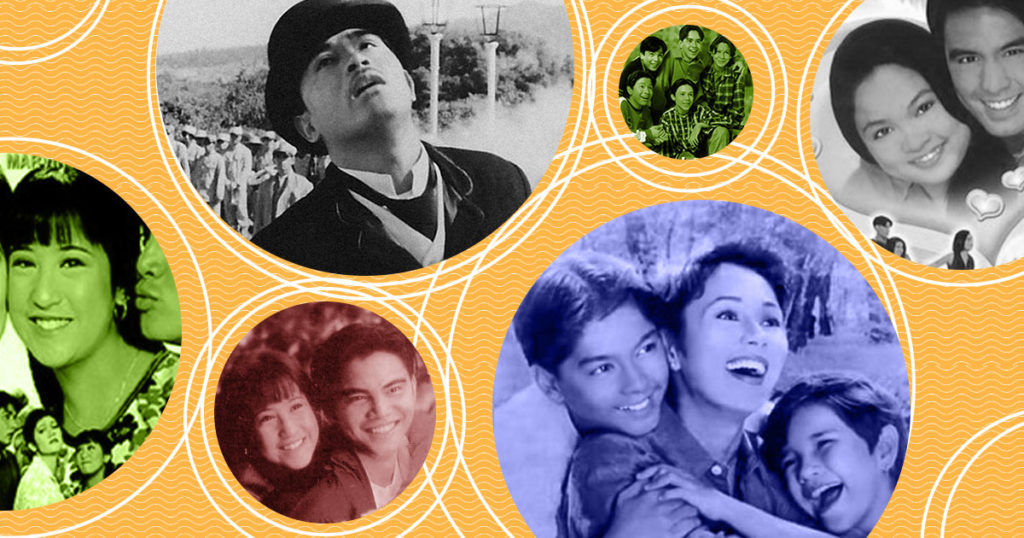 8 Iconic Pinoy Movies
from 20 Years Ago
By Patti Sunio

Raise your hands, those who think of the 80s was 20 years ago. My goodness, where did the time go!
Here to remind us all of time's passing are movies that made an impression on our younger selves. Happy 20th to these movies we grew up watching and learned about life from!
JOSE RIZAL
Back in 1998, you'll bet every Filipino was proud that it was Cesar Montano who was chosen to play our national hero. Today, however…
The biopic, directed by Marilou Diaz-Abaya, won Best Picture at the 1998 Metro Manila Film Festival, and practically claimed almost all the other important awards at the festival.
DAHIL MAHAL NA MAHAL KITA
Dahil Mahal na Mahal Kita is a must-watch, to see what Pinoy drama movies of the '90s were made of—great stuff. It's a crazy ride following the love triangle among the characters played by the prime actors of their time: Claudine Barretto, Diether Ocampo and Rico Yan, yet worth all the feels and tears.
LABS KITA, OKEY KA LANG?
If you ever need a Pinoy movie to reference for best friends falling in love with each other, then it will always be Labs Kita, Okey Ka Lang? The Internet is filled with memes and hugots drawn from this masterpiece that stars 90s love team Jolina Magdangal and Marvin Agustin, playing friends turned lovers, Bujoy and Ned.
BATA, BATA… PA'NO KA GINAWA?
We are smitten all over again at how cute and smart and adorable and innocent Carlo Aquino and Serena Dalrymple were. From "bata, bata, paano ka ginawa?" to "bata, bata, paano ka nag binata?"—we ask, who's cuter, the Carlo Aquino now or the Carlo Aquino then? Whichever you choose, this movie remains a classic, not-your-typical family movie.
KUNG AYAW MO HUWAG MO
Jolina and Marvin tandem aside, this movie is also popular for the comeback of Maricel Soriano and William Martinez together. Theirs was a love team that began as far back as 1981. Joining forces, the double love story gives the movie just so much color, energy, and humor that are almost at the level of Jolina's iconic hair clips.
I'M SORRY, MY LOVE
Starring '90s soap opera princes, Judy Ann Santos, directed by… er, the next unfortunate SONA director, and with the special participation of former reel-to-real couple, Antoinette Taus and Dingdong Dantes, the movie is typically a fairy tale rags-to-riches story of coincidences and too-good-to-be-true moments, but the plot twists, surprises, and kilig-worthy scenes are all what we're here for.
NAGBIBINATA
All the '90s crush-ng-bayans come together in this coming-of-age film that makes us miss our own childhood. Watch it and you'll literally turn from the little girl who crushed on Patrick Garcia, to a tita amazed at how this "child" can act so well at such a young age! The movie gives us the intertwined stories of five boys who approach adolescence dealing with problems at home, girls, and their selves.
HILING
Hiling is a fantasy story that teaches us valuable lessons on contentment, desire, power, and greed. Camille Pratts' Anna is a sensible girl, with the power to make people's wishes come true, such as turning her neighbor into a "chick magnet" or a man into a lady—a mother, even. They get what they thought they wanted but in the end, it isn't all it seemed to be. Well, be careful what you wish for!
Which of these have you seen? Share them with us below!