Whenever we travel to another country and try their food, we can't help but crave them once we get back. But don't fret; some of them have put up branches in the Philippines! From products to food joints, scroll down to see which famous international favorites have reached our shores. You might have visited some of them:
Irvins Salted Egg
GF, Fashion Hall, SM Megamall
You don't have to wait 'til you get to Singapore to taste this famous snack, it's finally here in PH! Irvins Salted Egg is a favorite among Pinoys, and you can hunt their #DangerouslyAddictive snacks at the ground floor of SM Megamall. They're directly imported from Singapore, so be sure to drop by their store early since stocks sell out fast.
Pablo Cheese Tart
GF, Robinsons Place Manila
B2, Unit 977-979, Bonifacio High Street, Bonifacio Global City

Pinoys went cheesecake-crazy when Osaka's famous cheesecake and tart store Pablo's came to our shores just last year. And because they are from the land of the rising sun, they're guaranteed to be of high quality, and you get generous servings. Have a taste of "the best cheesecake in the world" by dropping by Pablo Cheesetart in Robinsons Place Manila or Pablo Mini at Bonifacio Global City.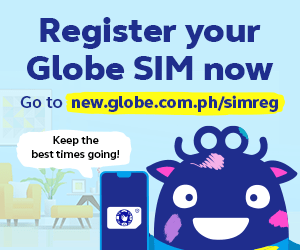 Twinkies
S&R Philippines
This golden sponge cake from the US appeals to Pinoy's sweet palate with its soft texture and creamy filling. You can hoard as many boxes as you want of these sweet cakes at S&R Philippines before the zombie apocalypse!
Llao Llao
See their branches here.
There's a lot of fro-yo places around the metro, but if you ask most fro-yo addicts, the Spanish brand Llao llao is one of their favorites. You'll definitely crave their yogurts made from skimmed milk, topped with healthy fruits that are even good for kids as they are for health buffs. You can find their branches at SM Megamall, SM Mall of Asia and Glorietta.
Samyang Extremely Spicy Chicken Flavor Ramen
Korean marts nationwide
Ever heard of the spiciest noodles in the world? Test your taste buds and see if you can finish a bowl of Samyang Extremely Spicy Chicken Flavor Ramen! This mouth-burner has gained notoriety amongst a lot of international vloggers, and you can avail one in any Korean marts near your place. Don't say we didn't warn you!
The Halal Guys
See their branches here.
If your taste buds crave for some halal goodness, then you might want to try Halal Guys' version. Theirs has an American twist since the store originated from New York, and their extensive menu will surely satisfy your halal cravings. You'll fall in love with their tasty white sauce! To date, The Halal Guys already have six branches in the country.
Tim Hortons
UN Square Mall and Uptown Mall
Indulge yourself on the best Canadian coffee now that Tim Hortons has finally landed on our shores! Manila and BGC residents can finally take full advantage of their wide selection of coffee blends and signature donuts in their UN Square Mall and Uptown Mall branches. And get this: they're both open 24/7!
Denny's
38th St., Bonifacio Global City, Taguig City
This famous American all-day-breakfast food joint has been in Manila for almost a year, and we can't wait for them to add more branches in the country! Denny's pancakes and burgers are hard to resist, and their desserts perfectly complement our sweet tooth. You can visit their store in Uptown Parade, Bonifacio Global City.
Know other international food favorites that flew off our radar? Share with us in the comments section below!