Most of the time, when we think of movies, they're big and loud spectacles on the screen. Usually, they're full of pulse-pounding, white-knuckle moments, or if not whip-smart quotable sound bites. Ahem, take a look at the latest summer blockbusters–they're all pretty much neon-colored fireballs and Coachella-inspired frat parties.
But cinema is quite a dynamic medium. There's a movie for every type of person. And if you're an introvert like me—one who basks in the quiet joys of life, then read on. Here are 8 films that are perfect for introverts.
American Beauty
Could introspection be expressed any better than that scene with the grocery bag dancing in the wind? Reflective, sobering, and mind-altering all at once, this Best Picture winner gets you inside the head of Kevin Spacey's character through one of the best uses of voice-overs in cinema history. This one will make you sit in your sofa and think deep, cool, philosophical thoughts.
About Schmidt
This Jack Nicholson-driven comedy tells the story of a retired man who goes on a cross-country road trip after his wife passes away. Again, just as with most introverted protagonists, this one is rife with well-written and expertly delivered voice-overs. Grab that box of Kleenex for that heart-rending final scene, one that highly empathic introverts would definitely relate to.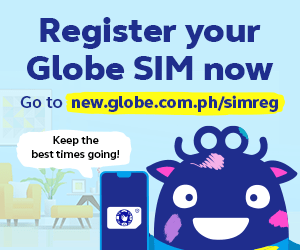 Taxi Driver
There's also a dark side to introversion. This Martin Scorsese masterpiece follows the nightly haunts of an insomniac taxi driver as he plays vigilante in the streets of New York. Loneliness is pretty much the theme here, but you'd also understand how Robert De Niro's character connects with a kindred spirit in Jodie Foster. The classic line, "You talkin' to me? There's nobody here," might as well be a t-shirt most introverts would wear.
Manhattan
An introvert movie list wouldn't be complete without the obligatory Woody Allen entry. Hey, Woody Allen is pretty much awkward introversion manifested in flesh and bone and hipster glasses.
In this love letter to New York, viewers get to see how two introverts fall in love—through a lot of talking and walking.
Wild
How do you capture introverted thought on film? In this movie, it's through the creative use of voice-overs, handwritten supers, and song snippets—a brilliant touch, yes?
You get to follow Reese Witherspoon's character as she navigates the Pacific Northwest trail on foot, as her form of self-healing after the death of her mother. Half of the scenes show a lone silhouette against the most haunting of landscapes—you can't get more introvert than that.
American Splendor
There are movies for introverts, and there are for misanthropes. This one falls right in between the spectrum. Paul Giamatti plays a miserly file clerk who makes comics in his spare time—one who prefers the company of books and records, as opposed to the stinking sea of humanity. This one's quite the guilty pleasure if you're not too keen on people. Ha!
Edward Scissorhands
The story's simple enough: An android with a penchant for making garden sculptures gets adopted by a suburban family.
Johnny Depp plays the titular character with much quiet intensity and child-like tenderness, that watching him will make your heart break for simple folks who just want to make beautiful things in their own quiet space.
Amelie
Yep, this one's the most feel-good movie about the introverted life. How could you not be charmed when the story's about a shy woman who makes a promise to herself to do good things for her neighbors? Watch this utterly delightful French film and let that happy introvert inside you shine.
Got any more recommendations? Share them with us below!