So International Tabletop Day is happening this Saturday, and there's a lot of buzz going around. Whether you're a fan of something as classic as Monopoly (but why?!?) or something as elaborate as World In Flames, here are just 8 of the many different places that will be celebrating International Tabletop Day this weekend. Drop on by any of them, and enjoy!
8. Affinity Games
Located in Cagayan De Oro, Affinity Games is our only non-Metro Manila venue here, so it's great to see that board games are making the trek nationwide. For a mere 200 PhP, you can play board games all you want, with 50 PhP consumable for food and drinks! This cafe is supposed to be going out with a bang (a source told us they're closing down), so who knows what more last-minute surprises they're willing to pull out, right?
7. Kings and Pawns Boardgame Cafe

Kings and Pawns in Marikina will be celebrating ITTD by having a team tabletop tournament, and they're giving away a brand-new copy of Cry Havoc as their prize! With a lot of other prizes in store and a great location to boot, you can be sure that BWM/R's Three's a Charm will be a great event to drop in on.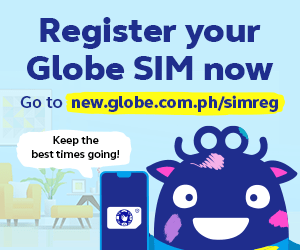 6. Rollplay Game Lounge

Rollplay in Greenfield celebrates ITTD with a lot of competition, by offering an Ultimate Werewolf game for multiple people, running a Dungeons and Dragons campaign, Vanguard, and both a Catan and Captain Sonar casual tournament. And, oh. They're launching the Roll Player Card for loyal customers!
5. Hungry Meeples
Hungry Meeples has an ITTD Fair, guys! A roast pork carving station, a geekery tiangge, board games demos, contests, and yes, raffles! Located at Congressional Avenue Extension, make sure to drop on by there if you're looking for a great time and maybe some great bargains.
4. EDSA Shangri-la Mall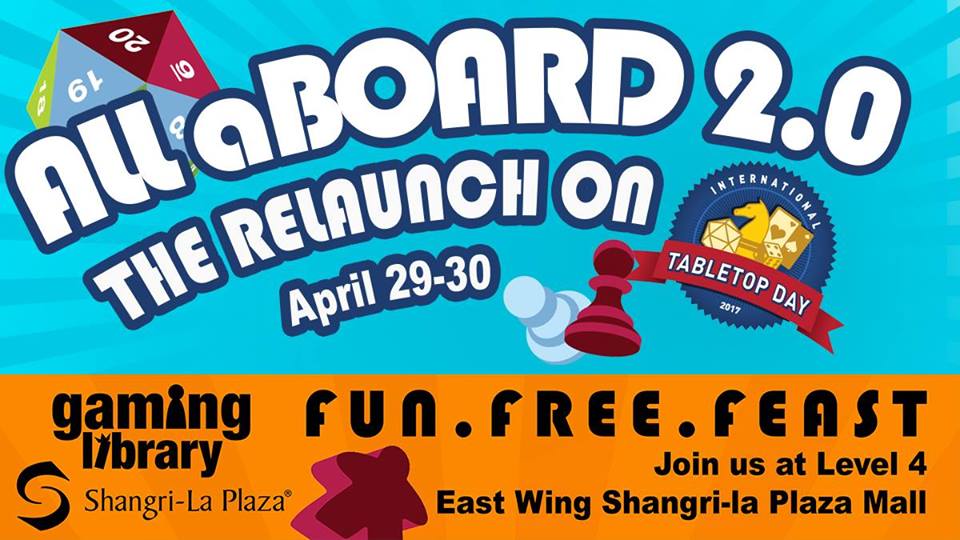 All Aboard, the weekend board game event where people can pay a small fee to learn and play a wide range of board games with friends and strangers alike, is relaunching in EDSA Shangri-la this Saturday! They have something for everyone here, and for their relaunch, it's absolutely FREE, so drop on by if you're in the mall, and find the huge mass of people having fun!
3. Burger Company
Burger Company in Scout Reyes, Quezon City, already offers board games for free as long as you're enjoying their awesome food, so they decided to celebrate ITTD by making sure your grub is as good as the games you're playing. They're launching the Sidewinders, giving them for free with a purchase of their infamous Burgeritto (yes, that's exactly what it sounds like: a burger wrapped in a buritto!), 99-peso milkshakes to go along with your burgers, and a contest to see who can eat their Burgeritto+Sidewinders the fastest for prizes!
Then lastly, to remind everyone how awesome board games are, they gamified it by having people play Board Game Bingo. Blacking out an entire card could let you win a brand-new board game, courtesy of Burger Company and Gaming Library!
2. Century Mall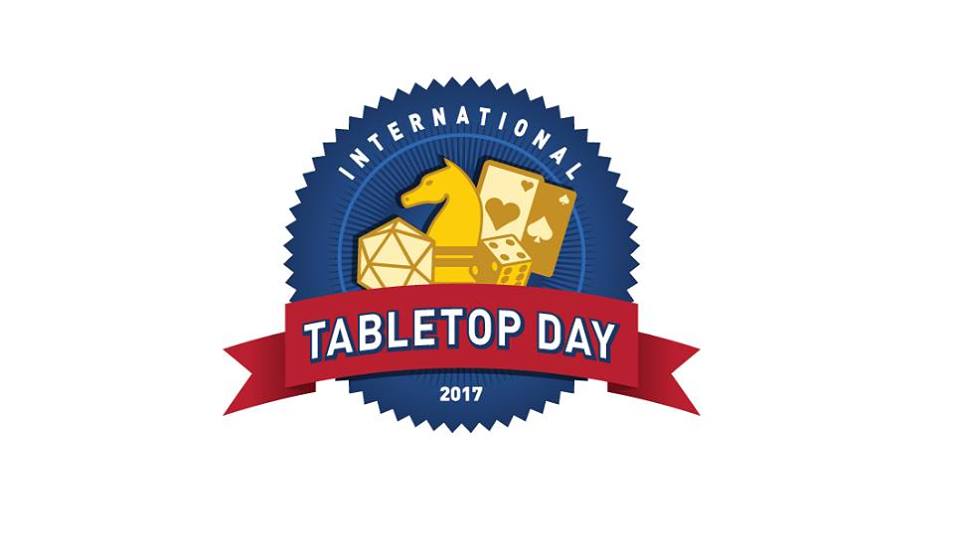 The LARO team in cooperation with Neutral Grounds, Ludus Distributors, Variable Play, and B.O.T.S. come together to bring a board game bonanza in Century Mall, Makati. From a panel on board gaming featuring the movers and shakers of our local industry, to more board games for sale and for play than you can possibly shake a stick at, Century Mall's event is big, bold, and downright ambitious!
Drop on by Century Mall to experience what the combined powers of these heavyweights have up their sleeve for International Tabletop Day!
1. Ludo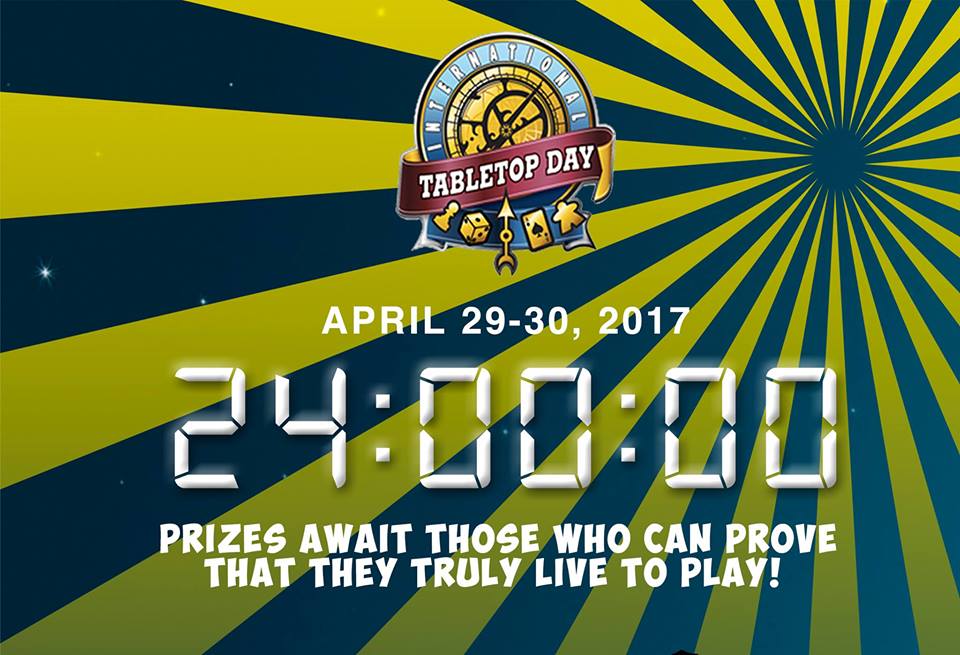 If you register early, Ludo in their bigger Jupiter Street, Makati branch will be holding their annual 24-hour board game marathon for a mere 1,500 bucks (1,700 for walk-ins), inclusive of meals and raffles! It's a non-stop gaming experience like none other, and you are most definitely invited to enjoy the frenetic atmosphere, as well as a few other special events, including Magic: The Gathering drafts for a steal of an entrance price!
If only for the sheer ambitiousness and past successes of Ludo's 24-hour marathons, there is no doubt that anyone who wants to have a unique experience would do well to give this one a whirl.
Which of these are you planning on going to? Sound off below!