Ever had one of those weeks where you just want to stay in bed and not do anything, talk to anyone or even function like a human being? It's been one of those weeks. But then, BAM!!! Nam Joo Hyuk and Kim Sung Kyung are officially a couple! Too keep the good vibes going until the super long weekend (YAAAAAAAS!), here are some more online fluff for your feels! Swaaaaag!
Kuya Kim Shin
Kuya Kim claimed that he looked like Gong Yoo who portrayed Kim Shin from the famous fantasy-romance drama Goblin.

Me: Anyare ngayon? Dinaanan ba siya ng bagyo kakalakbay for almost 900 years? Hahaha 😂😂

Posted by K-Dramaland.tv on Saturday, April 22, 2017
"Dinaanan ba siya ng bagyo kakalakbay for almost 900 years?"
Hoe my god
Presenting Janina San Miguel aka the meme that keeps on giving.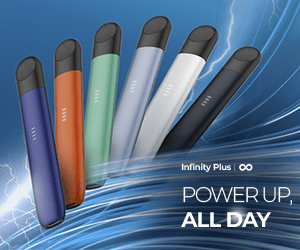 The Department of Health getting away from the boring PSA BAKwagon
These are WAAAAY better than this one. Remember Gaga Girl Bobo Boy?
#UberSTORIES ftw!
I'm sure you already know about the super cute #UberSTORIES video, but let's rewatch it again, shall we?
Based on a real series of tweets by Uber rider AJ Tabangay, watch how he reacted when he ended up in an uberPOOL ride with his crush.

Because sometimes, it's more than just a ride. It's the moment you've been waiting for.

Be sure to watch until the end to see his actual tweets! What's your UberSTORY? Share them on t.uber.com/uberstoriesPH and win Uber credits once yours is featured. #UberSTORIES

Posted by Uber on Monday, April 17, 2017
This #UberSTORY though is also quite kilig!
So my Uber driver yesterday texted me this morning ……

hmmm eto na ba Uber love story ko HAHAHA pic.twitter.com/8E0xdPJO7a

— Daniel Al Delfin (@freuDANslip) April 25, 2017
Too bad the customer dissed the idea:
@freuDANslip LOL sorry mas mahal ko law school eh, thanks for trying anyway universe pic.twitter.com/f5vV37FWxc

— Daniel Al Delfin (@freuDANslip) April 25, 2017
Get your black clothes, eyeliner and one gallon of hair gel ready
Paramore and Fall Out Boy are back!
FOB's back tomorrow!
Sing this when someone complains about you talking about your period
A song dedicated to that time of the month 😂👏

Credit: Skit Box, ABC TV & Seeso

Posted by Pretty 52 on Wednesday, April 19, 2017
DON'T. US.
Here's your first look at the new Anastasia!
We've got a first look at Anastasia The Musical!

Posted by BroadwayWorld on Monday, April 24, 2017
Dimitri is lookin' fooooooooooooooine!
Congratulations, Sung Kyung and Joo Hyuk!
SA WAKAS! The Swaaag couple ship has finally sailed!
What's on your list? Share them with us below!