If you grew up in the Philippines, you've probably watched a variety show at lunchtime. Pinoy variety includes skits, song and dance numbers, lots of crying, and up to millions worth of cash and prizes given away.
Korean variety is a whole different ball game—and yes, sometimes it does include the presence of actual balls. K-variety has evolved to have different formats like game-variety or the popular reality-variety, which involves challenges, unpracticed stunts, and only a simple script for the hosts. Post-production, the shows are edited to add funny captions and effects.
Celebrities often appear on variety shows to promote and instead of just singing/dancing/giving their promo spiel, they actively participate in the show proper from start to finish—this means anything from seeing your favorite celeb exposing secrets, putting stockings over their heads, to rolling around in mud. Saya, no?
8. Xman
Celebrity guests are separated into two teams to compete with each other, with one guest assigned the role of the "Xman". The Xman is tasked to subtly sabotage their own team while keeping their identity a secret. At the end of the show, teams vote on the identity of the Xman—whoever guesses correctly wins.
Hosts: Yoo Jae-suk, Kang Ho-dong, Kim Je-dong, Gong Hyung-jin/Park Kyung-lim/Lee Hyuk-jae
Format: Variety with game segments. The most popular game segment was the "Of Course" game. Two people from opposing teams will face each other and give verbal attacks (common tactics are using insults, landian, absurd comments, or spilling secrets) and the opponent has to agree with "Of course", no matter the statement.
Watch: All the "Of Course" game segments you can find on YouTube, 47, 50, 69, Chae Yeon vs Yun Eun Hye
7. I Live Alone
I Live Alone follows the lives of the cast and guests who… live alone. It's a simple format, but it works as the show has been on for five years, and is even climbing ratings. Viewers get a peek not only into the homes of K-celebs, but to their daily routines. The footage shown makes celebrities relatable, from an actress who starts her day by opening her curtains with her foot, to seeing idols' cooking skills (or lack thereof), to an actor's excitement at having friends over.
Hosts: Jun Hyun-moo, Kian 84, Han Hye Jin, Lee Si-eon, Park Na-rae, Yoon Hyun-min, Henry Lau, Sung Hoon
Format: Reality-variety. The cast and guests film a day in their life. After this, the rest of the cast and the celebrity guest film a segment where they watch the filmed footage and give side comments as the footage plays.
Watch: Daniel Henney, Han Hye-jin, Shim Changmin, Jung Yunho, Kim Seul-gi, Seungri, Taeyang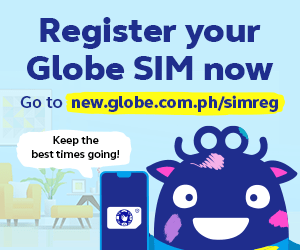 6. Weekly Idol
Weekly Idol exclusively guest stars idols. The show began in 2011 and has a variety of segments, which vary from episode to episode. Their most famous segments are Random Play Dance and the 2X Speed Dance. The show recently changed hosts, ending Defconn and Jeong Hyeong-don's seven-year run.
Format: Variety with various segments like relay races, listening to fan messages, 2x Speed Dance and Random Play Dance.
Hosts: Lee Sang-min, Yoo Se-yoon, Kim Shin-young
Watch: SHINee, TWICE, BTS (2014, 2015), Seventeen, Super Junior, Red Velvet, GFriend, VIXX, EXO
5. The Return of Superman
It's mom's weekend off! Celebrity dads take care of their kids for 48 hours, which results in loads of laughter and heartwarming moments between dads and their kids. Dads and kids complete tasks, try new activities, and sometimes hang-out with dad's celebrity friends.
Cast: Lee Dong-gook and 5 kids, Sam Hammington and 2 kids, Ko Ji-yong and 1 kid, Bong Tae-gyu and 1 kid
Format: Reality-variety, with majority of the cast between 5 months to 10 years old.
Watch: The episodes on YouTube, Jang Geun Suk, Lee Dong Wook, BIG BANG, EXO (2015, 2016), Rain, SNSD
4. 2 Days & 1 Night
If you're a travel or adventure junkie, you'll love 2 Days & 1 Night. The show showcases plenty of different locations in South Korea, trip-style. To keep things lively, the cast performs tasks and games to earn prizes (usually food) and even compete to see who sleeps indoors or outdoors.
Hosts: Kim Jong-min, Cha Tae-hyun, Kim Joon-ho, Defconn, Yoon Shi-yoon, Jung Joon-yung
Format: Reality
Watch: Hot Night Special, Winter Training, Anniversary Party, We Can See Korea
3. Running Man
Running Man is probably the most popular K-variety show in the world. The regular cast and guests compete in one long race that includes various games or "missions" to win prizes. Running Man takes place in various locations around South Korea (and even out of the country in special episodes), so every episode has the added bonus of beautiful scenery and a virtual tour. Included in Business Insider's Top 20 TV Shows of 2016, the show is often praised for its ingenuity and the cast's chemistry.
Hosts: Yoo Jae-suk, Haha, Ji Suk-jin, Kim Jong-kook, Lee Kwang-soo, Song Ji-hyo, Gary. Song Joong-Ki (Descendants of the Sun, Sungkyunkwan Scandal) was a host for the first 49 episodes before leaving the show to focus on his acting career.
Format: Game-Variety.
Watch: Jackie Chan, Jung Yong-hwa, SNSD, Big Bang, Train to Prison, Christmas Special, Lee Dong Wook, Chu Seong-hoon, Lee Hyori, Nichkhun, Suzy
2. Knowing Brothers
Knowing Brothers takes on a classroom format where everyone is encouraged to talk to each other as if they're classmates of the same age. As South Korea is strict on formal and respectful language for elders, the results of this gimmick combined with a cast who love to adlib always end up with hilarious and glib quips. The show is a great way to learn more about your favorite celebrities through its get-to-know-me segment, where they share personal stories.
Hosts:  Kang Ho-dong, Lee Soo-geun, Seo Jang-hoon, Kim Young-chul, Kim Hee-chul, Min Kyung-hoon, Lee Sang-min
Format: Reality-Variety. The show is separated into two main segments: a get-to-know-me game where guests will ask a question relating to their personal lives and the class will guess the answer and a second segment which is usually a semi-scripted skit or challenge/sports game, or even a mix of both.
Watch: Chuseok special episodes, TWICE, Super Junior (2017 and 2016), Song Ji Hyo and Lee El, SNSD, Infinite, Boom & Ahn Sohee, Henry & Han Eun Jung, BTS, BtoB, TVXQ, Yonghwa & Zico
1. Infinite Challenge
Dubbed as "The Nation's Variety Show", Infinite Challenge ended its thirteen-year run just at the end of March this year. Often credited with starting the first reality-variety format, the show has done everything from having international guests gamely playing absurd challenges, holding national events like "host-in-chief" elections involving real and online voting from Korean citizens, creating concerts like "Infinite Challenge Song Festival", to reuniting first-generation Kpop boybands.
Hosts: Yoo Jae-Suk, Park Myeong-su, Jeong Jun-ha, Haha, Jeong Heyong-don, Yang Se-hyung, Jo Se-ho, Jun Jin, Gil, Noh Hong-chul, Jeong Hyeong-don, Hwang Kwanghee
Format: Reality-Variety with absurd challenges, with recurring segments that include news broadcast parodies centered around the cast members, unscripted skits, hidden camera, to creating calendars for charity yearly.
Watch:  Stephen Curry, Jack Black,  Manny Pacquiao with Ryan Bang as his translator, CNBLUE's Yonghwa, Truth Game, Employees in Crisis ft. G-Dragon and Infinite Challenge staff members, Calendar Model, Sechs Kies
Got any more suggestions? Share them with us below!