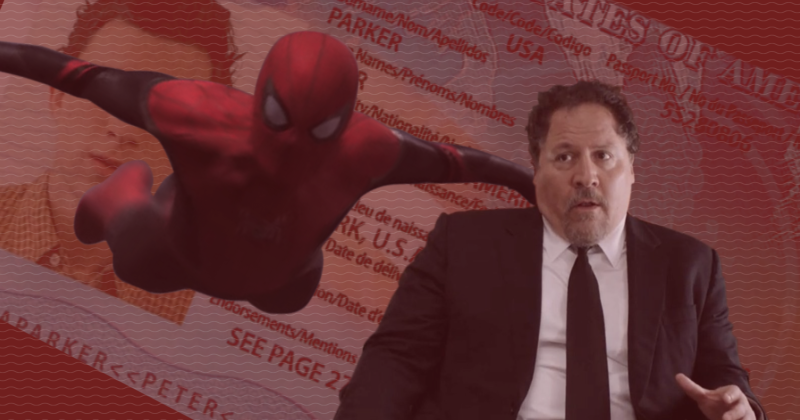 After weeks of anticipation, Sony and Marvel dropped the first teaser for Spider-Man: Far From Home, the sequel to 2017's Homecoming that catches us up with a post-Infinity War webslinger. The teaser is filled with revelations, some already known, some surprising. We get a glimpse of a new character, explore the budding romance between Peter Parker and Michelle and touch base with Happy Hogan, Aunt May and Nick Fury.
And while debut teasers for Marvel movies tend to be cagey on details, that's not the case for this one, which highlights a number of changes to the MCU's status quo and is filled with hints of what might happen over the course of the sequel. Here're just eight of the juiciest secrets and easter eggs from Spider-Man: Far From Home.
Is Tony Stark still alive?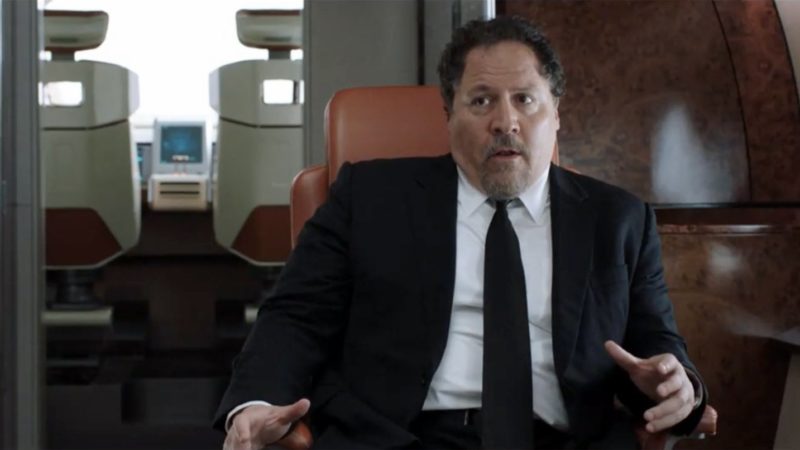 Image source: Sony Pictures Entertainment
Far From Home's existence confirms Peter Parker recovers from not feeling so good, but this teaser has little to say about the fates of other MCU heroes. It's unclear if Tony survives Avengers: Endgame as the teaser cleverly dodges mention of him, with Happy Hogan (and Pepper Potts' signature) standing in for Stark Industries. Or it's quite possible Stark is fine and he's simply delegating his responsibilities.
"Peter Parker here to pick up a passport, please."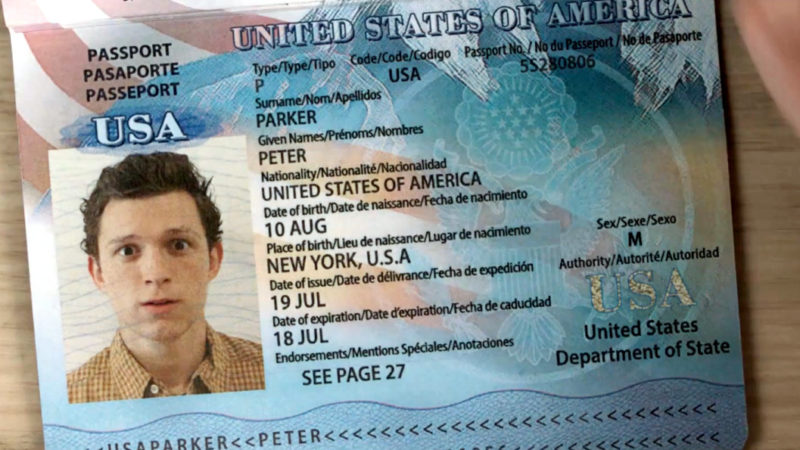 Image source: Sony Pictures Entertainment
Spider-Man: Homecoming became infamous among MCU nerds for an "eight years later" title card that messed up the cinematic universe's timeline, and as a result, the years have been erased from this passport. It does however, reveal Peter's birthday: August 10, the same day that Spider-Man made his comic book debut in the pages of Amazing Fantasy # 15, way back in 1962. Yep, he's a Leo.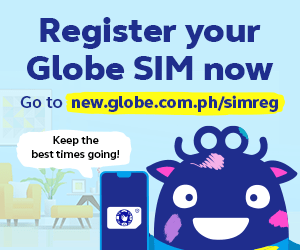 In loving memory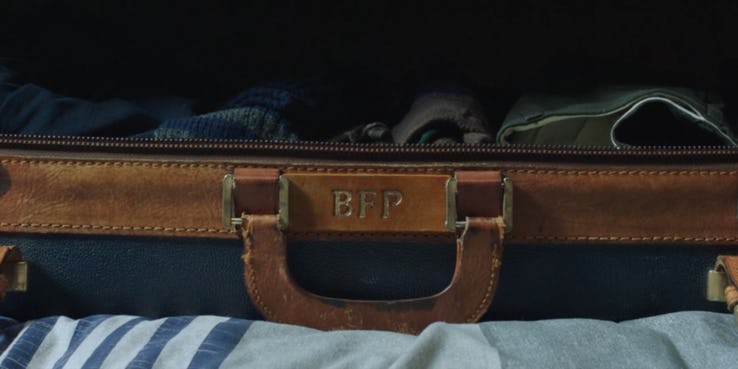 Image source: Sony Pictures Entertainment
Peter packs his personal effects into a worn suitcase that appears to have belonged to Uncle Ben, with its "BFP" initials. This is probably the first time Uncle Ben has actually been explicitly referenced, as the MCU avoided retreading the tragic origin story nor has the famous power and responsibility mantra ever been uttered. The suitcase is a touching detail that avoids dwelling on familiar territory.
Hydro-Man, Hydro-Man does whatever an um, er, hydrant can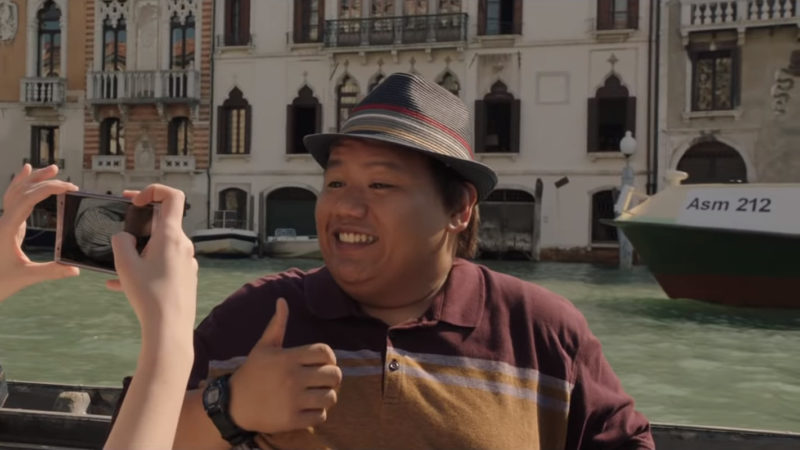 Image source: Sony Pictures Entertainment
You can tell yourself that the water-based menace doesn't confirm Hydro-Man, but you'd be fooling yourself to deny one of the more glaring easter eggs: a boat marked ASM 212 can't be anything else but a nod to Amazing Spider-Man #212, the first appearance of Morris Bench, aka Hydro-Man. In the city of Venice, that guy would be unstoppable.
Enter Sandman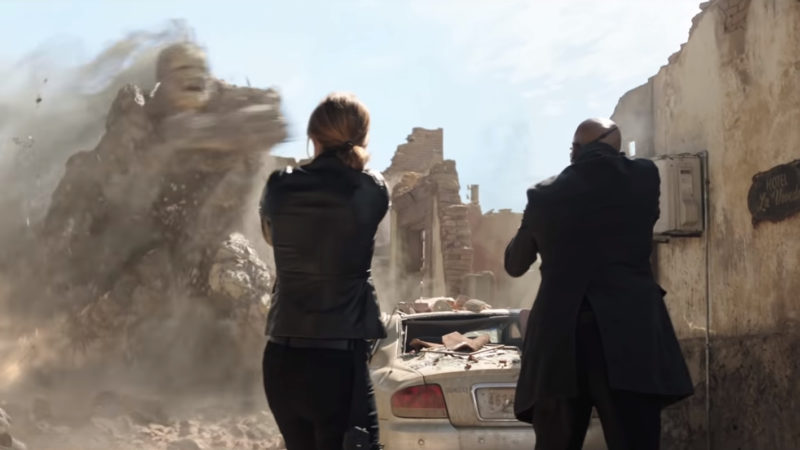 Image source: Sony Pictures Entertainment
In a blink or you'll miss it moment, we see Nick Fury and possibly Maria Hill, opening fire on a giant earth creature. I'm not sure how effective small arms fire is on dirt elementals, but if you take a look at the license plate of the car in front of them it reads "463," which call me crazy, reads like a reference to 1963's Amazing Spider-Man #4, the first appearance of Sandman. That can't be coincidence.
Everything changed when the fire guy attacked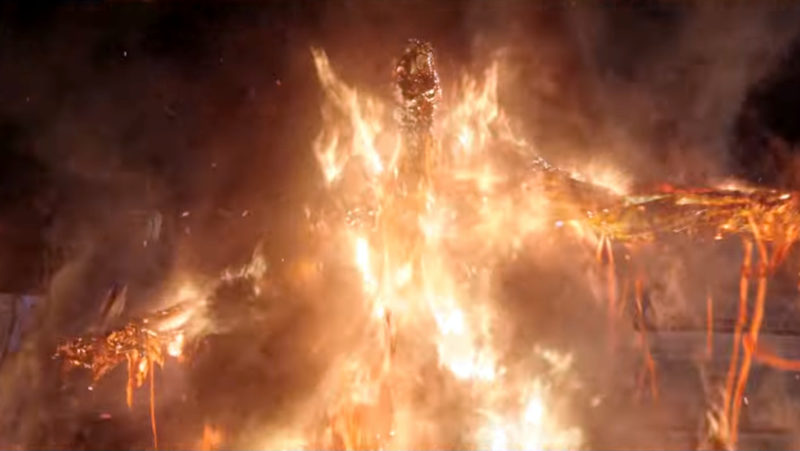 Image source: Sony Pictures Entertainment
Between dirt guy and wet man, well everything changes with the addition of fire dude. This fella could very well be Far From Home's take on Molten Man, a lesser known Spider-Man villain who started out as a super strong metal dude, but has also taken shape as a molten lava guy and pyrokinetic.  Unfortunately, there are no license plates and boat numbers backing this one up.
Wardrobe changes are in store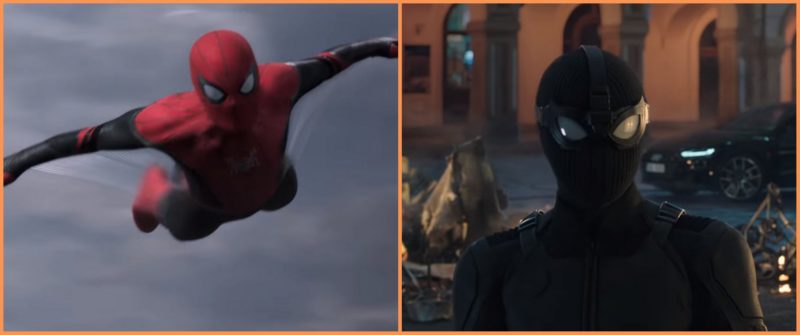 Image source: Sony Pictures Entertainment
It looks like Peter will be experiencing at least two costume changes in Far From Home. The much talked about "stealth suit" is seen, taking clear inspiration from Spider-Man Noir (https://8list.ph/spider-mans-many-costumes-and-the-stories-behind-them) but another suit makes a surprise appearance. Featuring black sleeves and pants and some tightly calibrated glider webbing, this looks like some form of endgame ensemble.
Here comes a new challenger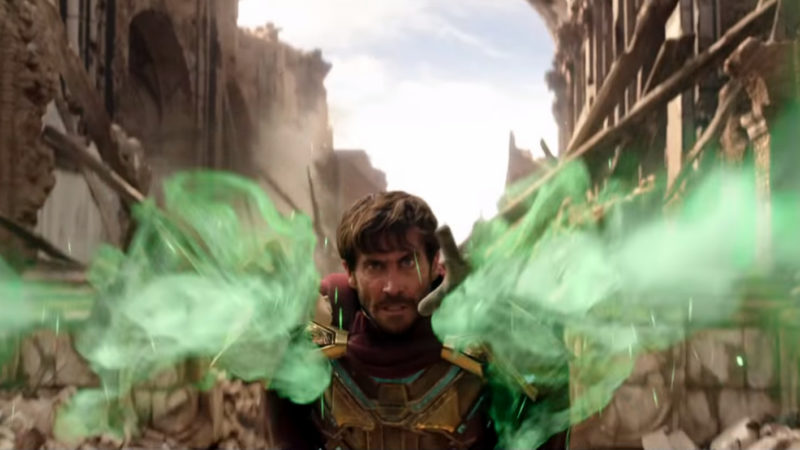 Image source: Sony Pictures Entertainment
In the teaser's final reveal, Jake Gyllenhaal emerges as a mysterious savior declaring, "You don't want to be part of this," before going toe to toe with the elementals. He's instantly recognizable as Mysterio, the illusory trickster from Spider-Man's rogues gallery. It seems likely that the elementals are simply illusions to make him look cool – it's the character's entire MO in the comics – but who knows?
Did we miss anything? Tell us about them below!