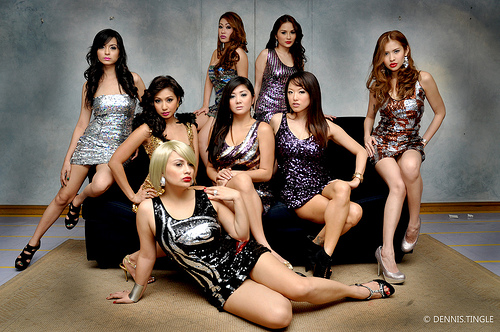 8 More Viva Hot Babes and Where They Are Now
By Janus Dosequis Harvey

Apparently, the Viva Hot Babes simply can't be stopped. With two of them actually reaching out to us to make sure that the 8List doesn't forget about them.
But we never forgot about them, so today, we have here a prime opportunity to talk about the current things 8 more Viva Hot Babes are up to at present.
8. Pam Sarmiento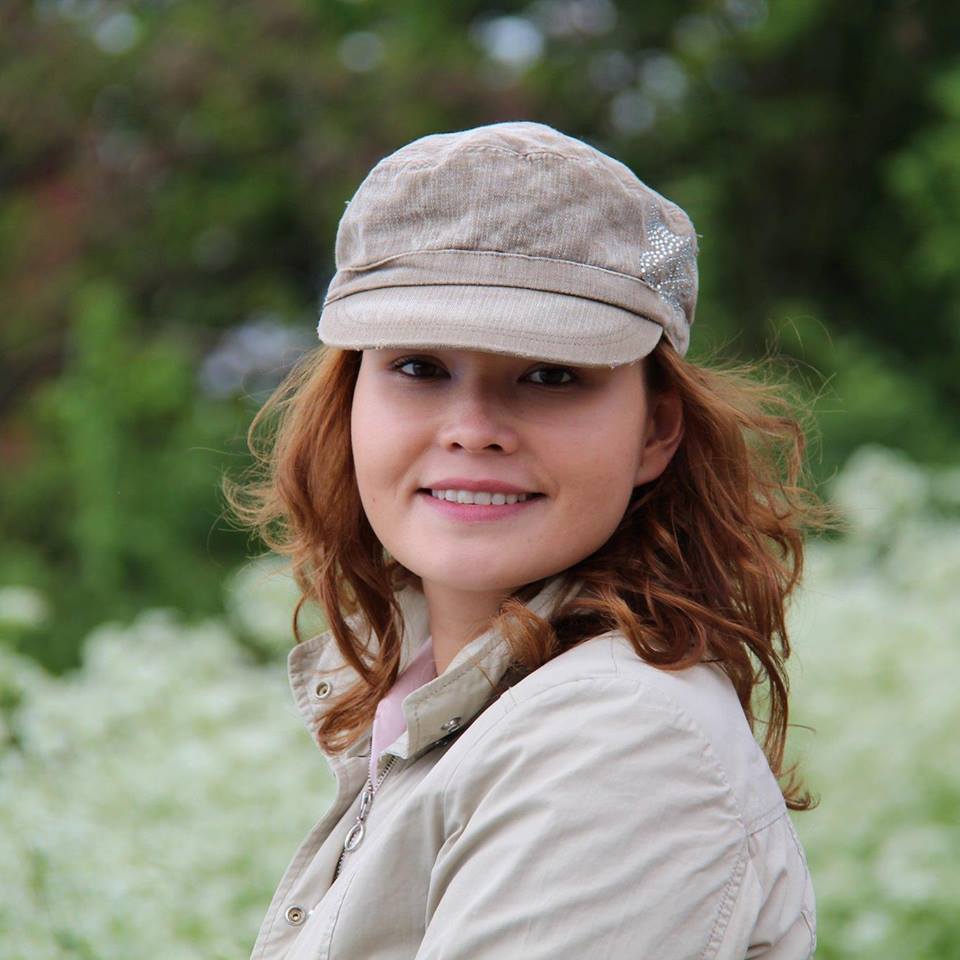 Then: Pam Sarmiento was a Hot Babe for a cup of coffee, having been a temporary replacement for Sheree who also quickly got replaced. That didn't stop her from having a stint in the film based on the infamous song, "S2pid Luv," though.
Now: A Benilde graduate, and completely gone from the limelight, very little is known about Pam Sarmiento at present, which shouldn't come as a surprise, because rumor has it that she went back to Zurich, Switzerland a few years back. We welcome anyone who would want to debunk that rumor.
7. Kristine Jaca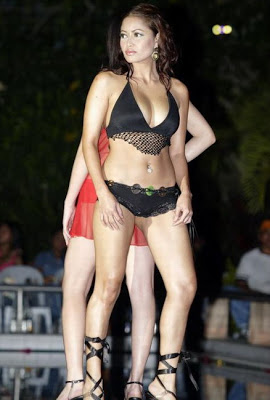 Then: One of the batch 1 members who made a name for herself even before being a Viva Hot Babe, her memorable stint in the critically-panned "Tatarin" in 2001 will probably remain as one of the most striking things about her.
Now: According to her Facebook profile, and she apparently has made a career as an Executive Assistant in various companies. Her last public post seemed to have been in reference to a recent breakup. Yes, gentlemen: Kristine Jaca is currently single.
6. Sachie Sanders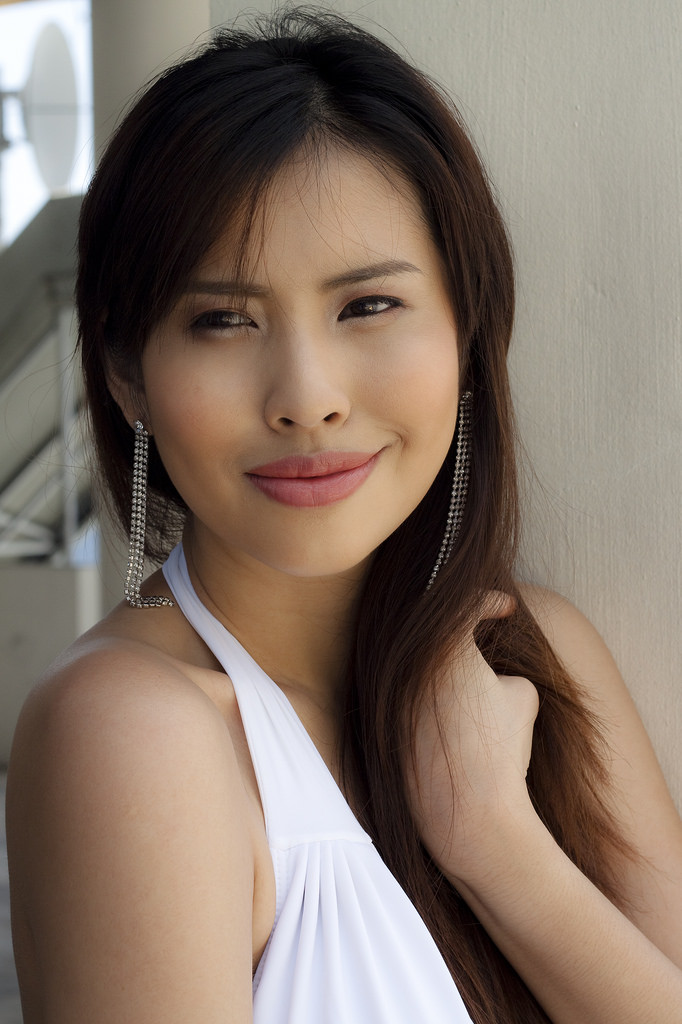 Then: Sachie Sanders really burst into the scene to make a name for herself. Daring? That's a given. Longevity? Heck, yeah! Sachie was featured as late as 2008 in Playboy Philippines, then 2011 in FHM. Sachie was the Hot Babe who just kept on trucking.
Now: She's a mom of 1, and seems to have kept a low profile nowadays, but there is no doubt that she still has a legion of fans waiting for her to come right back into show business. If our previous iteration of this list is any indication, being a mom has only made the average Viva Hot Babe even hotter.
5. Alyssa Alano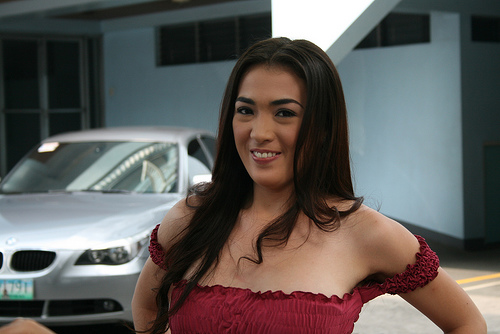 Then: Short-lived as a Viva Hot Babe, this sexy star ended up making a name for herself in 2006 due to two simple words: Keys Me.
Now: Thanks to her ability to ride the wave of her infamy, she made the successful transition to comedy, and has never really left the spotlight, last appearing in 2014 for TV 5's "Confessions of a Torpe."
4. Asia Agcoili
Then: Beauty and brains. This lady was the epitome of both, and had perhaps the most daring Hot Babe shoot in Hot Stuff 2. She also took upon herself the role of being a sex guru, giving no-holds barred sex advice in her FHM column back in the day. She was also a former jock for Magic 89.9 until 2007.
Now: Initially moving to the Netherlands, she got married to her boyfriend Bram Van Der Kolk 2009, with whom she has a son, Xander, with. After relocating to New Zealand, Bram got arrested in the Megaupload raid in 2012.
3. Myles Hernandez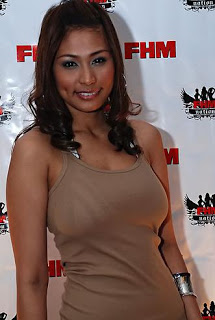 Then: There are two huge reasons Myles Hernandez will always hold a special place in our hearts: her personality and her smile. What were you thinking, guys?!?
Now: Myles Hernandez is supposedly now a makeup artist, according to one of her Facebook friends. She is divorced (GENTLEMEN), with three kids, and based in Vancouver. We don't have to tell you if she's still a Hot Babe, because you know she still is. They all still are.
2. Jaycee Parker
Then: From Ilusyon to Manila Kingpin, Jaycee Parker was always destined to be a great actress, and being a Hot Babe was merely a plus. Jaycee Parker stood out because she's probably one of the most underrated actresses among all her contemporaries.
Now: Jaycee Parker still makes movies, last prominently seen in a cameo in "Etiquette for Mistresses" just in 2015. She once dated Danilo Barrios formerly from the Streetboys, and had juicy details to spill about him in her episode of "Forbidden Questions" with Mo Twister. Nowadays, you won't find yourself wondering what she's up to, given how active she is on her Instagram. She will be competing for her first national Crossfit competition in Taguig this November.
1. Katya Santos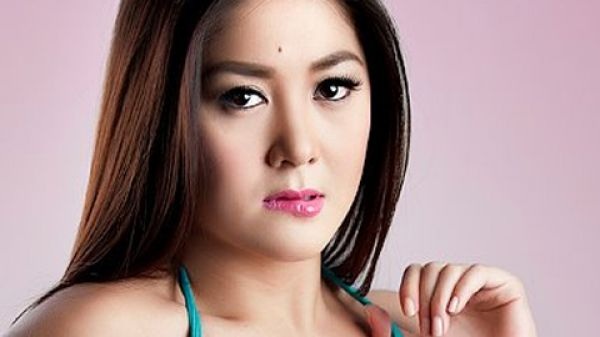 Then: C'mon, guys. This is Katya Santos we're talking about. If Maui was the heart of the Hot Babes, Katya was the soul of the Hot Babes. From a 13-year old child star in "Oki Doki Dok" to one of the most fantasized about ladies in the Philippines, she sure came a long way, huh?
Now: Last seen as Tess in "Born For You" this year, Katya Santos doesn't really need a "Where Are They Now" feature because we all know where she is. Who wouldn't? We adored her then, and we adore her now. Earlier this year, lady killer Luis Manzano admitted he once courted this lady who seems to be aging backwards. Her natural hair color really looks great on her.
Have you got more news about the Viva Hot Babes? Share them with us below!