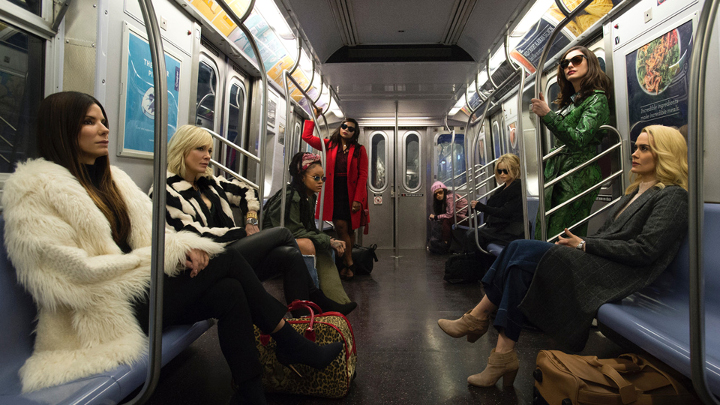 8 Movies to Anticipate this 2018
By By Kyzia Maramara

If you're quaking in your seat just wanting 2018 to fast forward to the good parts already, and by good parts we mean the showing of these movies, then you are not alone! Here are 8 movies this year will be gifting us with. Have a grand year in the cinemas!
1. Tomb Raider
Release Date: March 15
Tomb Raider is based on the game of the same name and tells of the exploits of Lara Croft who seeks to complete her late father's research and while doing so uncovers ancient secrets. Sure we miss the 2001 Tomb Raider starring Angelina Jolie in all her awesome glory, but this year will bring us a Tomb Raider portrayed by Alicia Vikander, a petite gorgeous actress that just might be your next favorite Lara Croft.
2. Mamma Mia! Here We Go Again
Release Date: July
This movie serves as a prequel of sorts to the first Mamma Mia (2008) we all loved. Here we learn that Sophie is pregnant and that her mother, Donna (portrayed by Meryl Streep), already passed away. But she doesn't have to worry about raising a child on her own because she has her mother's best friends, Tanya and Rosie, to guide her. They begin telling Sophie how the young Donna (Lily James) raised a daughter on her own.
3. Avengers: Infinity War
Release Date: May 4
You can almost hear all the Marvel fans shaking with excitement and anticipation for this one. The trailer alone has had more than a hundred million views! In Infinity War, the Avengers and the Guardians of the Galaxy must team up to defeat Thanos who arrives on Earth to collect the powerful Infinity Stones. If the hair-raising trailer isn't enough to make you watch it, then maybe knowing that this is just part one will?
4. Maze Runner: The Death Cure
Release Date: January 24
The original set release of Maze Runner: The Death Cure was supposed to be in 2017 but they were forced to pause filming due to Dylan O'Brien's injuries from the set. But now that they're about to release the third movie, anticipation is high! We can finally see Min Ho get rescued (or not) and the Gladers can finally have answers to their questions (or not).