8 New Party Game Ideas That Will Make Your Next Get-Together Lit AF
Dec 21, 2018 &nbsp • &nbsp 8List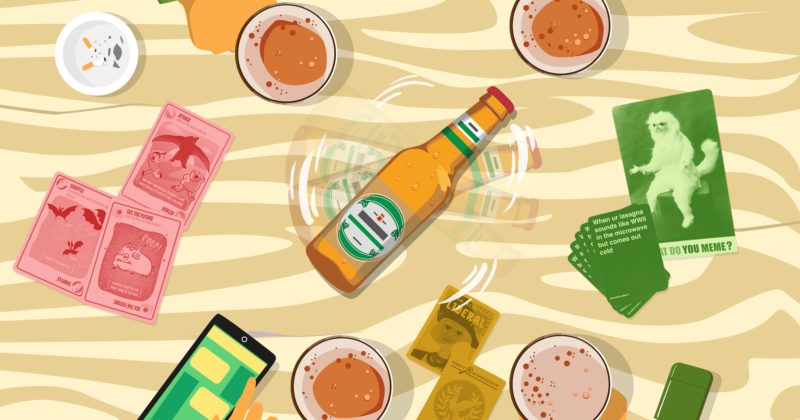 We all love hanging out with friends over drinks and happy, nostalgic stories—but it's even more fun with a unique party game that will get everyone hyped up.
Get creative with not-so-common drinking games below that are guaranteed to make your get-together lit AF:
8. Secret Hitler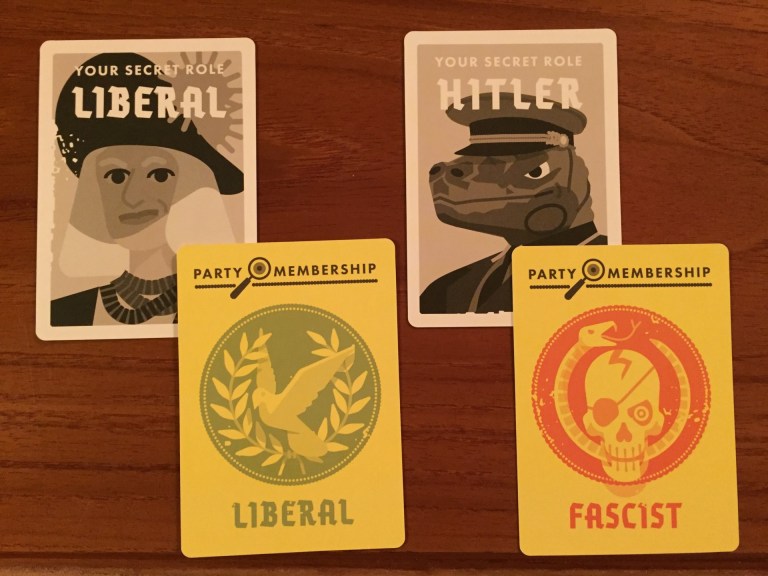 Looking for an intense game that will test your friendship? Here's one. Secret Hitler is a social deduction game of 5-10 players, where the participants will be secretly divided into two teams: the fascists, who aims to elect Hitler, and the liberals who has to do the opposite. The twist? The liberals have the majority, but the fascists know each other. This game is more fun when you're a little tipsy and someone from the group is lying about their identity.
You can have the card games printed here.
7. Exploding Kittens

Ever played Russian Roulette? This one's more highly-strategic and cuter (it's overloaded with cats!) You take turns in drawing cards on the table, and once you draw an exploding kitten card, you're out of the game. Other various cards can save you from this nightmare like the defuse card, which can stop the kitten from exploding. There are other cards that make you skip turn, peek at a deck, relocate an exploding kitten card, and even attack other players. Now that's where the fun begins.
6. Pinoy Henyo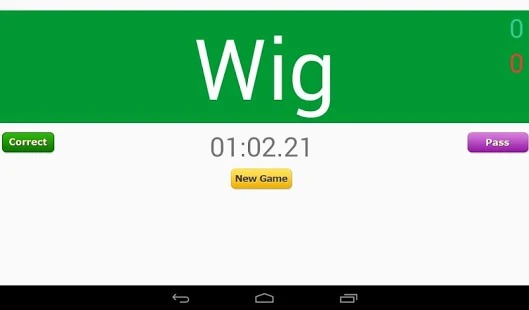 This one is a classic that still triggers the fun in every chillnuman. The mechanics is the same from Eat Bulaga's, which is where it actually originated. Download the Pinoy Henyo app and the guesser will hold the phone on his forehead as he tries to guess the word on a time constraint.
5. Snorta!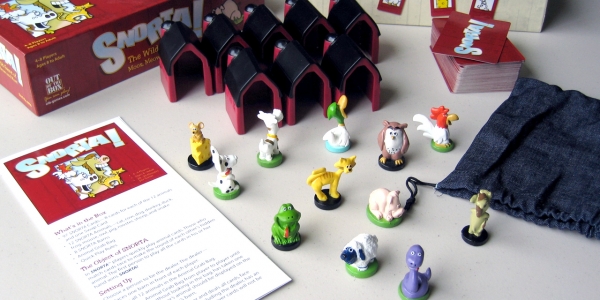 Snorta is a speed and memory game that let's you be an animal (or sound like one, at least). All players will be assigned a certain animal and each one has to make their animal's sound during the game. The challenge? Everyone has to memorize the sound of each player. You will form a circle and take turns in flipping over the animal cards in front of you. When a card placed down matches the card that's already on the table, those two players has to say the animal sound of the other player. The first person to say the animal sound of the other person correctly will give all the cards flipped on the table to the loser. If you get all the cards out of your hands first, then you win.
Warning: This game is a little embarrassing to play on a public place. But that's what makes it wild (and weird).
4. What Do You Meme?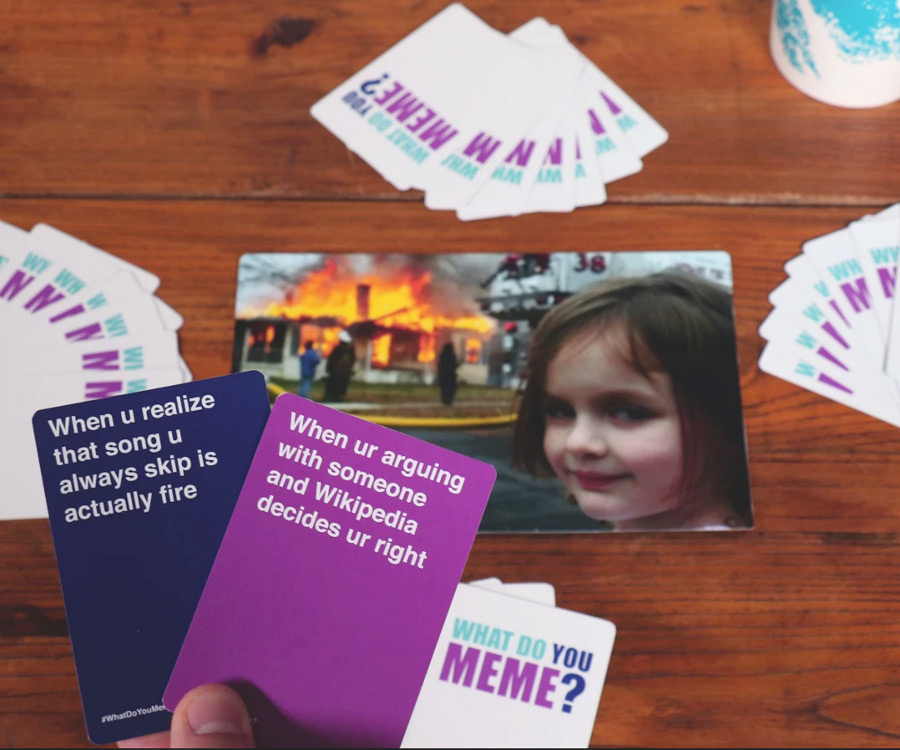 Test your wit and humor with this game! Each round, a rotating judge plays a Photo Card while everyone else plays a Caption Card to complete the meme. The judge decides the funniest meme pairing, and the chosen one wins the round.
3. Most Likely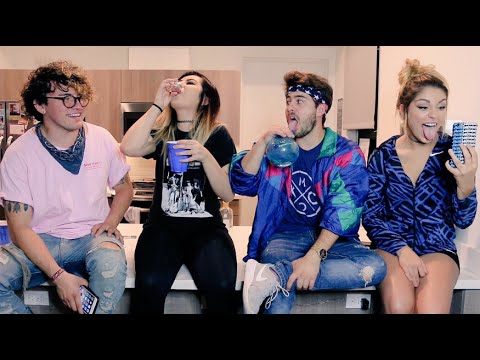 Most Likely is a simple game that will let you discover what people think about you. One person will ask a "most likely" question like "Who would be most likely to be single forever?" or "Who would be most likely to go out on a Bumble date?" Everyone points to whoever they think would be most likely to do the thing that was mentioned, and the person(s) will have to take a drink for every player pointed at him. Let the bukingan commence!
2. Sing! Karaoke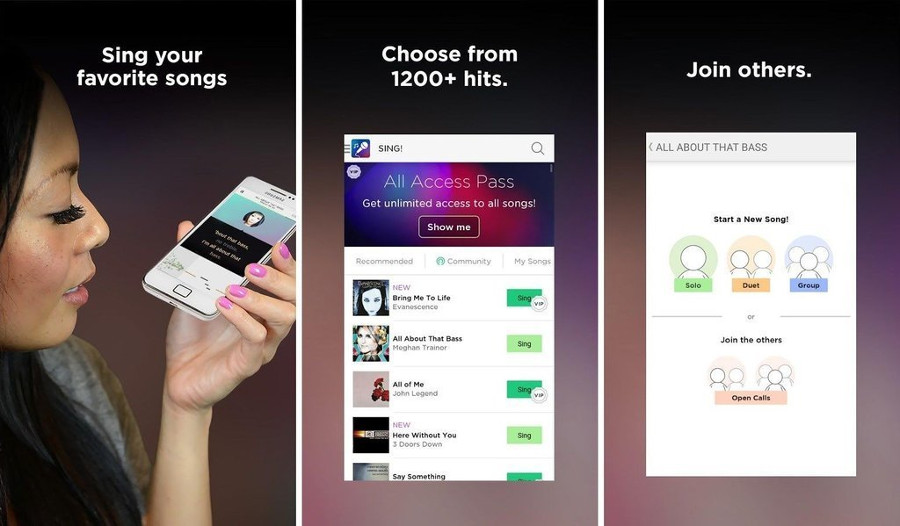 Nothing brings a party together that getting people to sing. No physical karaoke? No problem! Just download Sing! Karaoke on your phone and take turns in belting out high notes like Secret Love Song by Little Mix, or something classic like Bohemian Rhapsody by Queen.
1. Straight Face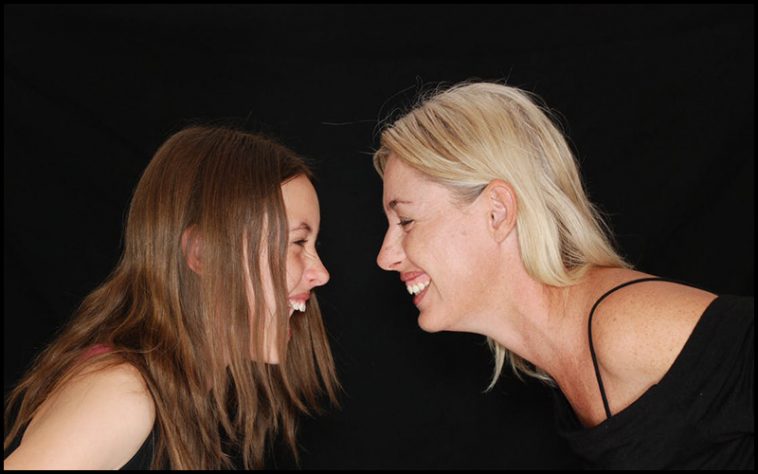 In this game, all you need is a piece of paper, a pen and a straight face. All players will write sentences on a paper—sentences that range from weird to ridiculous that it's hard to keep a straight face reading them. Each player will randomly pick a piece of paper and read the sentence out loud. If you fail to keep a straight face while reading it, you drink.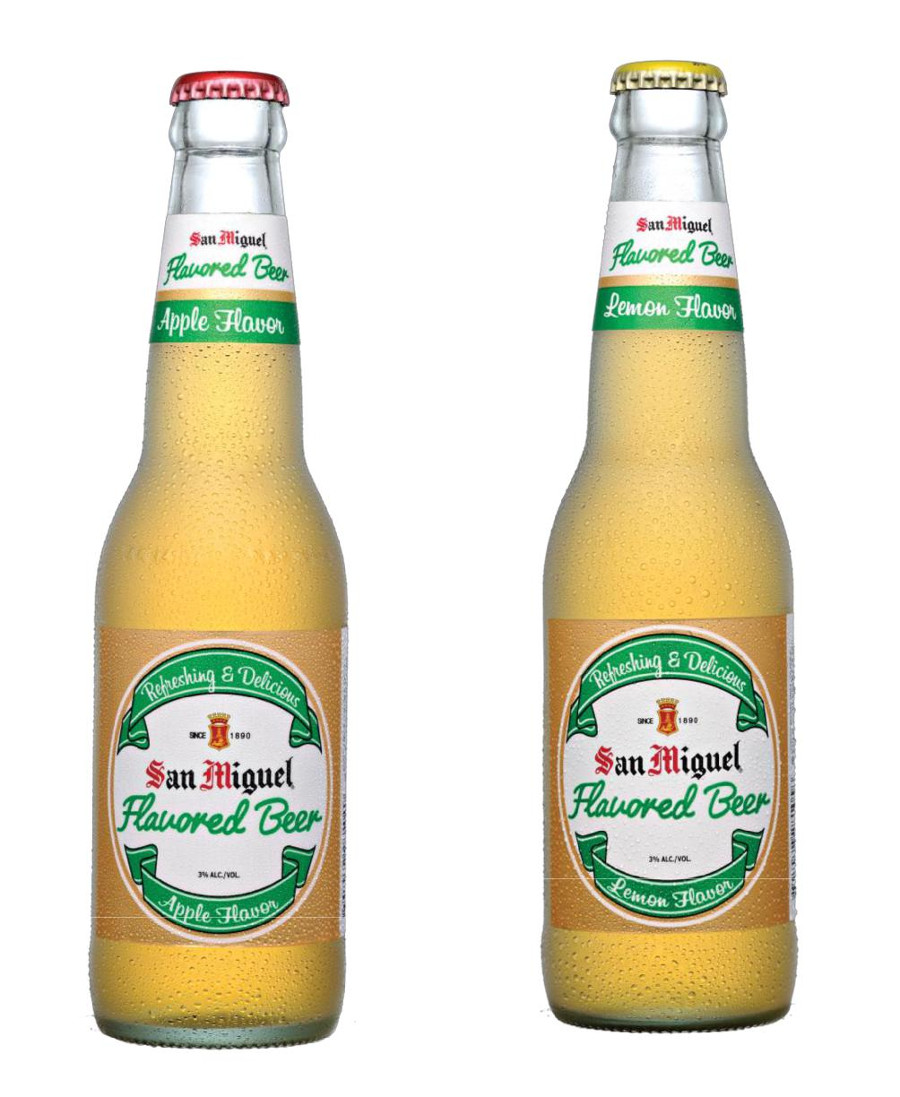 Bring out the fun in these games with a bucket of San Miguel Flavored Beer on the table! A get-together classic, this beer is the star of barkada celebrations. Whether you like the apple or lemon flavor, they're guaranteed to bring life to any party!
Got any game recos that you usually play with your squad? Sound off below!