Killing Us Softly:
The Return of the Disease
No One Wants to Talk About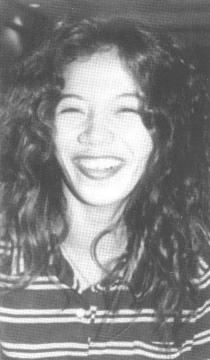 This was the face of AIDS in the 90s.
It was easy then to stereotype those infected. Sarah Jane was a sex worker. The Department of Health made her the poster girl for AIDS prevention. Sarah Jane and, consequently, the controversies surrounding her while advocating AIDS prevention put the rising epidemic on the headlines. It worked. When Sarah Jane died in the year 2000, so too, it seemed, the spectre of the disease in the country.
But HIV is back. With a vengeance.
And The Rate of Infection Has Now Reached Epidemic Levels
Recent data show there are 31 newly diagnosed HIV cases daily.
In the month of August 2018 alone, there were 1047 reported to have been infected. In 2008, we only had 1 case per day, in 2010, 4 cases per day, in 2014, 17 cases per day.
"We have a 174-percent increase in new cases in 2017 vs. 2010," says Dr. Louie Ocampo, UNAIDS Philippines Country Director. "That puts the country as one with the fastest-growing AIDS epidemic not only in Asia but also in the Pacific region."
While countries like Vietnam and Thailand are seeing a decline in the number of new cases, the Philippines registered a 141% increase in the number of cases from 2010 to 2016. Ocampo adds that if this trend continues, there will be 265,000 cases in the country in a span of 10 years.
And these numbers are considered conservative, considering the fact that there are a lot out there who have not been tested yet.


We consider this as the second wave of HIV epidemic in the country," says Dr. Ocampo. "The first one was until 2007. The country was actually very successful during the first wave."
The majority of the mode of transmission during the first wave was through heterosexual intercourse, and the most affected ones were sex workers. Efforts then were largely successful as the government established the social hygiene clinics in each local government unit health center. "There, (the sex workers) have regular checkup, the clinics provided them pink cards as clearance for them to do the work," says Dr. Ocampo.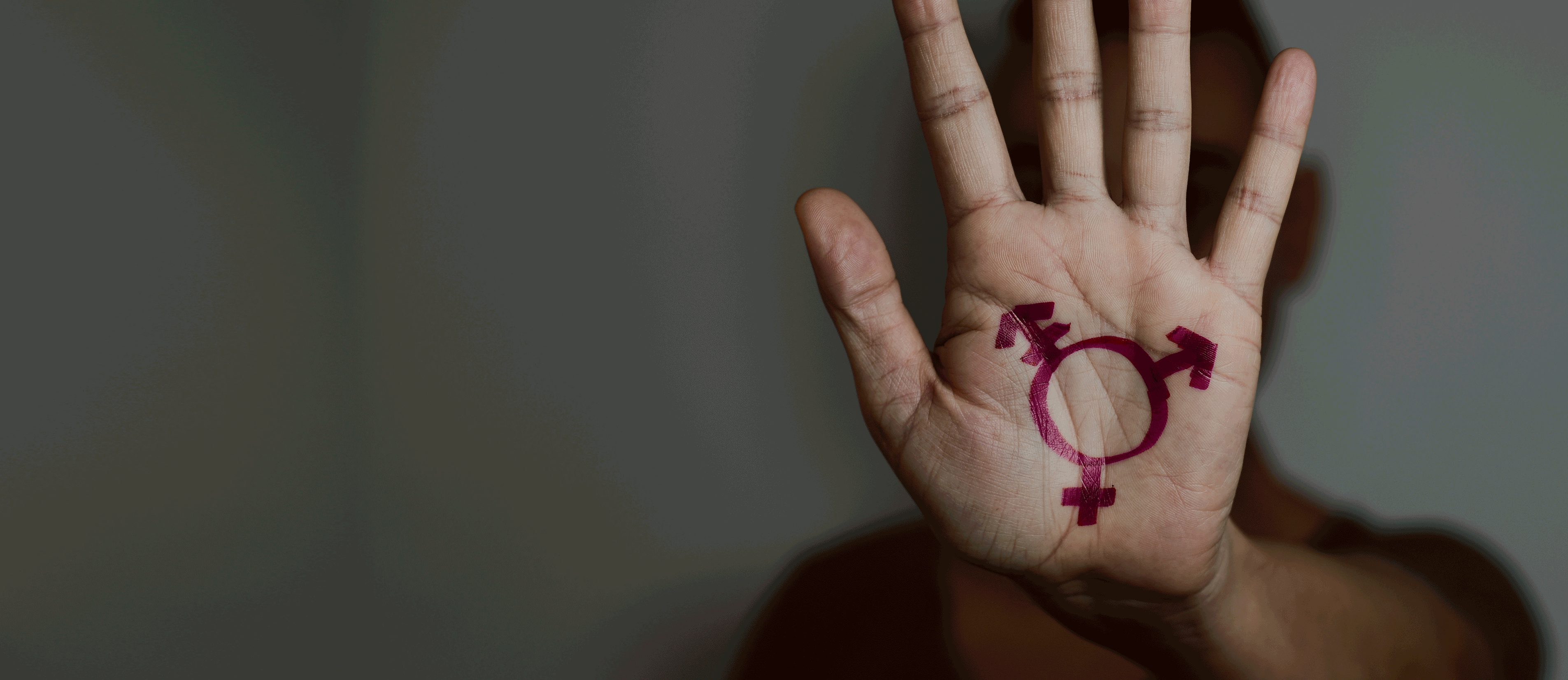 From 1991 to present, males comprised 94% (55,236) of the 58,919 diagnosed cases in the Philippines. In addition, from January to September 2018, three percent (235) out of 8,066 diagnosed male cases had classified their self-identity as female.
What's More, HIV Also Became a Youth Epidemic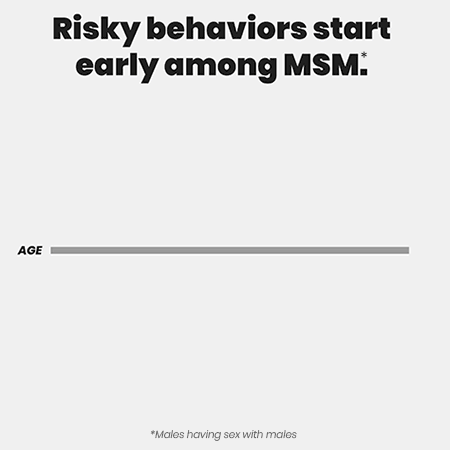 From January 1984 to September 2018, 28% of the reported cases were 15-24 years old. Ninety-seven percent were infected through sexual contact.
Two-thirds of the new infection are coming from the young group: 15-24 year olds.
We thought we already addressed all the concerns because of the success that we had with the first wave," says Dr. Ocampo. "Since we now have the new key population, the young ones, na adolescents na ngayon, and because of easy access to information through social media, internet, the interventions that we had were not specific to the new arising area nitong bagong target natin." He adds that there is now a mismatch of the prevention strategies versus the target.


RH Bill and The Condom Conundrum
The Responsible Parenthood and Reproductive Health Act of 2012 was supposed to, along with maternal care, guarantee universal access to methods on contraception, fertility control and sexual education. Condoms are ever-present when you visit your neighborhood drug and convenience stores.
"Coverage of HIV prevention programs for key affected populations is still far below the level expected to address the epidemic," says Senator Risa Hontiveros, the prime champion of the RH Bill. Which is to say that, although preventive measures are present, they may not be available to those vulnerable to infection. "Using the testing coverage as a proxy indicator for the reach of HIV prevention programs, we will see that a lot of the key affected populations are not being reached. For males having sex with males (MSM), which is the most affected by the epidemic, only less than 10% of them are being reached by testing."
Which is why Hontiveros, alongside fellow Senator JV Ejercito, passed The Philippine HIV and AIDS Policy Act of 2018. The bill, currently awaiting the President's signature, is aimed at directing appropriate response to the shift in the epidemic's demographics. HIV education will now be extended to PLHIVs (people living with HIV) in prison and other closed-setting institutions, key populations and vulnerable communities.


This will be a tall order for the local government units, as with most bills requiring—even mandating—their active participation.
HIV will have to compete against equally important health programs in local communities—vaccination, immunization, maternal health, Tuberculosis, and all other health programs to be prioritized by local chief executives. "Ang dami e," says Dr. Ocampo. "HIV is just at the bottom of the list."
"If we can screen all the mothers during the pre-natal period, then we can eliminate mother to child transmission," says Dr. Ocampo. The Department of Health has issued a guideline on pre-natal screening for both public and private clinics and hospitals. "Unfortunately, there is that problem of implementation. Not all LGUs can implement because they're not procuring testing kits. They're solely dependent on the logistics provided by the national program."
If all LGUs would comply with the provisions within The Philippine HIV and AIDS Policy Act of 2018, everyone should have access to both testing and treatment. And this will benefit greatly those affected by this epidemic because the medicines for treatment of HIV are free.
"Ten years ago, napaka-complicated ng treatment," says Dr. Ocampo. Back then, one had to take up to a total of 10 pills a day.


And Dr. Ocampo says side-effects are very rare. He laments the outdated information people find online when they search for the side effects of the antiretroviral drug (ARD). "Andami mo makikita na nakakatakot. You will have kidney failure, severe rashes… hindi tutoo yun e," he bemoans.
Once you start on ARD, it will just take one to three months for you to become virally suppressed, and eventually become undetectable. After which, you become what doctors call untransmittable, which means you can't transmit the disease anymore.
In the meantime, with its rising HIV numbers, the Philippines is of special interest to Durex. The condom brand recently launched Always Come Prepared, a campaign that wants to bring the conversation of the HIV threat into a more understandable level and easy to digest way for the general public, particularly young adults.
To do this, Durex enlisted the popular trio of Boys Night Out – Sam YG, Toni Tony, and Slick Rick as campaign advocates, along with HIV-testing advocacy group Love Yourself, and UNAIDS. The brand is alarmed that despite the rising numbers, condom use is still relatively low in the Philippines, when condoms are still the only known effective method of preventing the transmission of HIV and other STDs aside from abstaining. Especially since neighboring countries like Thailand and Vietnam have had much success curbing the epidemic just by making condoms more accessible to people. "There is an urgent and pressing need to curb the infection. While the rest of the world has decreasing rates, we are going the opposite way," said Karol Canlas, Brand Manager of Durex Philippines.These concerted efforts are all great news, and should be enough to curb the rise in numbers of the HIV epidemic in the country. But why are the numbers still projected to rise?
It's because we all know that the problem of HIV/AIDS is more than just the disease itself.
What We Talk About When We Talk About HIV/Aids
Eto lagi kong sinasabi, HIV is not just a health issue," says Dr. Ocampo. "It's a social issue, even a religious and economic issue."
"Yes, MSMs are already stigmatized by virtue of their sexual orientation and gender identity and expression," says Hontiveros. "Being a PLHIV, doubles the stigma. Stigma has become a barrier to access to health service and really, it is really more deadly than the virus."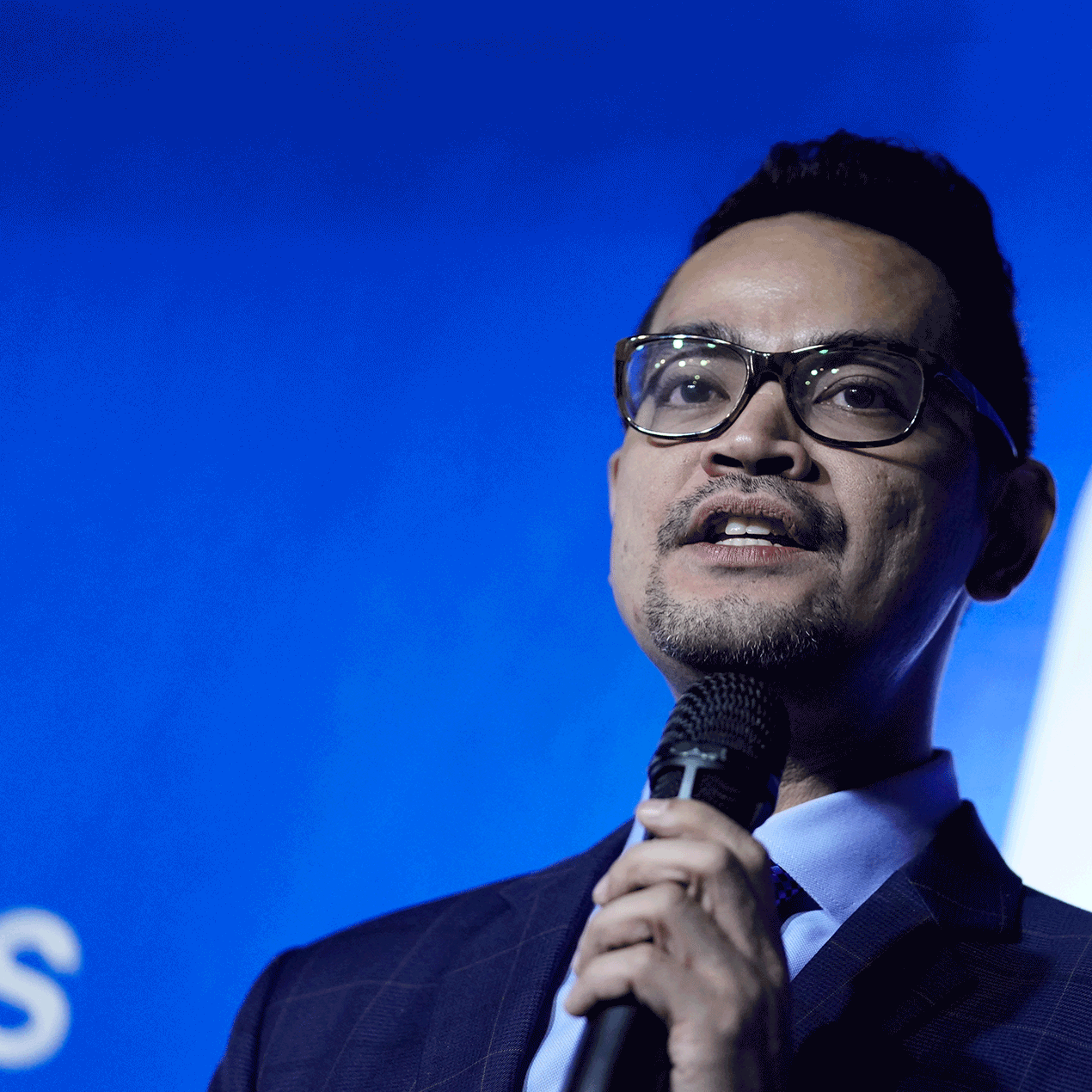 "Until now meron pa ring existing perception that HIV is a gay disease," adds Dr. Ocampo. His strategy is to provide the facts, then reiterate that HIV does not know any gender. "HIV is not about who you are. It's about what you do that puts you at risk. Yung ganung context dapat."
We also need to talk about young people, pre-teens and teens having sex. Sex among this demographic is largely considered taboo, and the prospect of opening up discussions about sex to 13-year olds will most certainly cause a mighty uproar. This despite the data that show the young ones are already engaging in sexual intercourse whether we educate them about it or not.
Dr. Ocampo would like to see the day when testing for HIV is no longer a big deal, and being diagnosed with HIV would be akin to being diagnosed with, say, hypertension or diabetes. After all, HIV is already very much treatable. And unlike hypertension and diabetes, the medicines for HIV are given for free.
But the first step is to have yourself tested, especially those with high-risk behaviors, like those having unprotected sex, injecting drug-users, sex workers, and those with multiple sexual partners. There are several clinics around the city that offer free HIV testing. If you are afraid of being stigmatized, groups like Love Yourself offers discreet testing. Testing is the entry point for individuals to access HIV services.
"We want to normalize testing, we want to normalize condom-use, which is the major prevention. We want to normalize and talk openly about sex in general. Sex is a biological need like eating. Dapat hindi tayo nahihiya pag pinag-uuusapan yan. We want the next generation to be more open, educated about these things."
"We don't want anyone to die of AIDS-related death anymore," he says.
"No one should die at this age because we have very effective treatment, and it's free. It's easily accessible."
Always Come Prepared, a campaign by global condom brand Durex, aims to protect people from the threat of HIV and other sexually-transmitted diseases (STDs).  Know more about the campaign by following Durex Philippines on Facebook or @OfficialDurexPH on Twitter.Please get yourself tested at these Love Yourself HIV test sites or visit loveyourself.ph for more information:
LoveYourself Welcome (Espana / Blumentritt St., Manila, near Welcome Rotonda)
LoveYourself Anglo (Shaw Blvd., Mandaluyong City)
LoveYourself Uni (Taft Ave., Pasay City)