It's been a great year for music; lots of new albums came out this year and more international artists from our concert bucket list were finally ticked off! As we wait for the releases of 2017, we've rounded up the most popular concerts in Manila that made us swoon:
8. The Get Weird Tour Manila (Little Mix)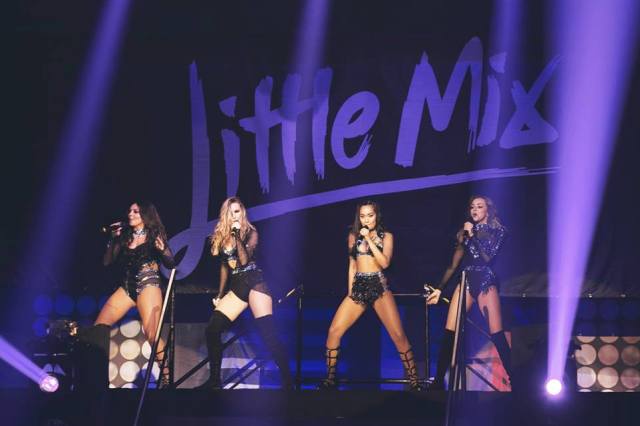 It was an enchanting night in May when one of our favorite British girl groups came to Manila and sang their popular hits like "Secret Love Song" and "Black Magic". The concert was full of high energy, and music critics praised their powerful vocals and dance moves. We do hope it won't be their last, because we can't wait to hear them belt out their songs live again.
7. MTV Music Evolution Manila (Various artists)
MTV does it again this year, with even a more solid line-up of artists than before from both the local and international scene. Fans of Jadine, Gary and Gab Valenciano, Bebe Rexha, Far East Movement, A Pink and OneRepublic flocked to SM Mall of Asia concert grounds even on a rainy night for this awesome musical experience.  And the best part: it was all for free!
It was A Pink's first time in the country, and imagine how memorable this night was for the fans who waited a long time to see them live.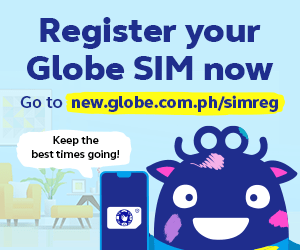 6. Revival Tour Live in Manila (Selena Gomez)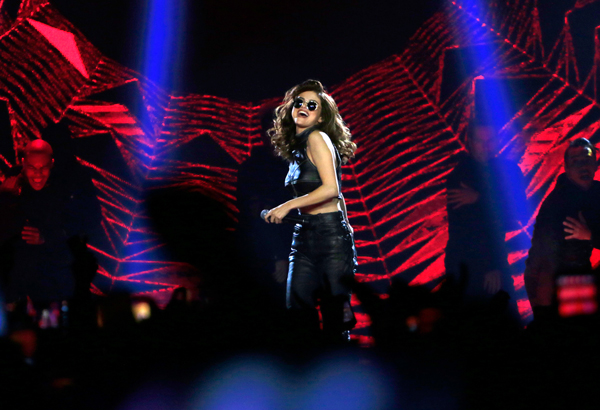 Hollywood's most-followed celebrity on Instagram, Selena Gomez, has been in the industry for years, but it was her first time to hold a concert in the country. So imagine our giddiness when we finally heard her songs sung live! We hope she'll come back next time with an international guest artist. *fingers crossed*
5. In The Mix (Various artists)
It was a night packed with different international artists— Panic! At the Disco, The 1975, Third Eye Blind, James Bay, Elle King, and Twin Pines—singing to Filipino crowd's neverending delight. And, boy, the crowd went wild! Everyone sang, grooved and screamed to every song. People raved about this great mix of talented artists, and we hope it won't be the last time.
4. On Stage: Epilogue in Manila (BTS)
Even though this was their second concert in the country, tickets were still sold out! Hundreds of fans waited outside the MoA Arena during the concert even though they knew tickets were no longer available. Sadly, it was one night only.
These talented boys from South Korea performed a total of 24 song numbers and even had short intermissions to talk to the audience—it's a night the Army won't forget.
3. Sounds Live, Feels Live (5 Seconds of Summer)
It was five years overdue, but the Manila leg concert of 5 Seconds of Summer (or simply known as 5SOS) was  worth the wait. Aside from singing their popular  songs, their impromptu song, "Vanilla in Manila" made the fans feel special. There was a lot of screaming (as expected), some people even cried (one of them was my sister) on some of their songs because this sold-out concert just have so much feels.
2. The EXO'luxion Live in Manila (EXO)
The charming superstars of Korean Pop, EXO, gave us a two-night concert—their first major solo in the PH to cater to the Pinoy Exo-Ls. Despite members Kai and Xiumin having  leg injuries, they soldiered on with their performance. Exoluxion was a great start for the year and we do hope the boys come back soon.
1. The Rebel Heart Tour (Madonna)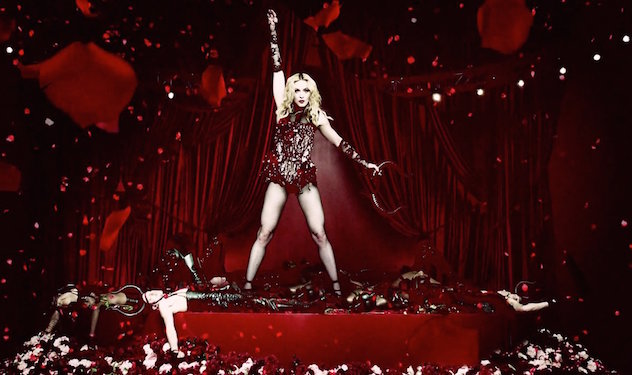 It's undoubtedly one of the most talked-about concerts of 2016 mainly because, hello, it's THE Madonna. And despite the costly tickets, the management even granted the fans a second night due to popular demand. There was a moment of controversy though, when Madonna "disrespected" the Philippine flag. Nevertheless, it was a very surreal night especially for fans who waited decades for the pop icon to come here.
Know any great concert we've missed? Tell us below!