During Christmas, it's better to give than to receive. That saying couldn't be any truer when you receive one of these 8 cliché, unimaginative gifts. Or if you've been more nice than naughty all year, all eight of them! They've become a bland Yuletide staple. Like jejemons invading Simbang Gabi.
Fruitcake
When Marie Antoinette exclaimed "Let them eat cake!," she must have been pertaining to fruitcakes. 'Twas easy for her to give them away because she wouldn't eat it like everyone else. The guy who invented fruitcake must've had one eggnog too many. Hence, the abysmal taste. Curiously, even though nobody likes fruitcake, people still hand it out as a gift/token. Channeling their inner Marie Antoinette, The Eraserheads said "There's a fruitcake for everybody." They're damn right. Because no one eats 'em.
Face Towels
Hey, a towel! But only for the face! Thank you for the hygienic concern, but no one wants to be subtly reminded that he/she needs to wipe his/her clammy, blackheads-peppered face. Yes, the weather gets hot and baskil-inducing, like a packed LRT train during rush hour, but not everyone has crazy active sweat glands like Martin Nievera. A face towel is as exciting as a Christmas tree—minus the ornaments. Unless it's the towel that Veronica wiped Jesus' face with.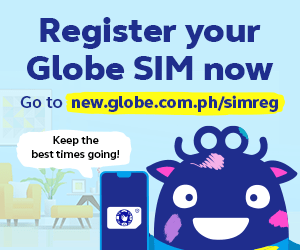 Alarm Clock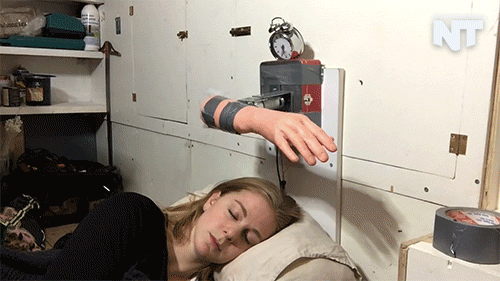 The perfect time to receive an alarm clock is never. Not during Valentine's, not during World Alarm Clock Day (may or may not exist), and especially not during Christmas. Even though you sleep like a hibernating bear, you don't need a cheaply made alarm clock. Just get your mom to wake you up. Or your three yayas. The yearly giving of alarm clocks should stop. It has become very—wait for it—alarming. Okay, time to stop the puns.
Angel Figurine
The perfect number of angel figurines to receive during Christmas is zero. Except if it's Angel Locsin or Angel Aquino. Sorry Angelu de Leon, u don't count. Get it? Because her name has an extra letter U! WHUT! But if they're the cherubic, heavenly-looking ones, then no thanks. Angel figurines should be left in churches and St. Pauls stores. Yes, angels are a big part of Christmas, particularly the Nativity. But so is gold. Why not give gold instead?
Keychain
Nothing says true Christmas spirit like a keychain. Yehey, no more lost keys! People who think giving keychains is great must be as thoughtful as a wet tissue paper. The only people who like receiving a keychain during Christmas are people who collect keychains. As of this writing, there are 12 of them on the planet. A keychain is only acceptable as a gift if there's a key with it. A key that opens the chest of Yamashita's hidden treasure.
Photo Album
A photo album is an absolutely nice gift. If it was 1998. Seriously, who still uses photo albums? Maybe precincts with mug shots of suspected criminals. Actual photographs have become prehistoric in the Digital Age. Today's photo albums are smartphones, laptops, and iClouds. Gone are the days when you actually flip through embarrassing photos of you dancing Macarena on Christmas Eve. Search your house and you'll find an unused photo album, collecting dust instead of memories. Cue the dramatic violin!
Scented Candle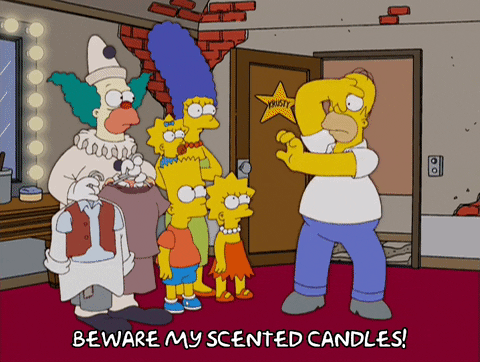 Vanilla. Lemon. Cinnamon. Half-beaten egg whites. No, that's not a list of ingredients for a cake. Those are actual candle scents (the last one does not exist. yet.). But none of those can compare to the scent of disappointment when receiving a 6457578th scented candle for Christmas. Who likes to have a house smelling like lotion every day? But all hope is not lost. There's now a scented candle that smells like KFC chicken. Hopefully soon, there'll be a Pizza Hut version too.
Coffee Mug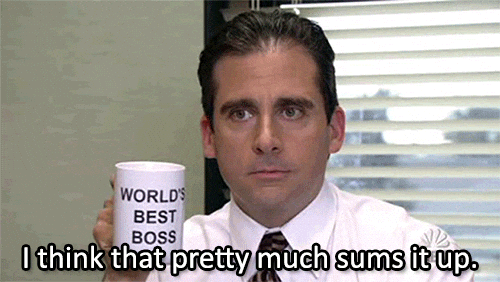 Ah, coffee. The favorite food group of hipsters. With coffee as celebrated as ever, you would think a coffee mug is a perfect Christmas gift. But no! A big, Venti-sized NO. It's uninspired and dull. Plus, with today's hip coffee drinkers choosing to sip from tiny espresso cups, test tubes, and emptied skulls of dead squirrels, coffee mugs are so passé. But what's worse than a coffee mug? A coffee mug with a pixelated photo of you printed on it.
What's the most unimaginative Christmas gift you have ever received? Tell us about them below!