Graduation is the culmination of a student's years upon years of hard work: a progression towards the next stage of life. It's a momentous point in a student's life, and definitely merits celebration, with all the Pomp and Circumstance (see what we did there?) that comes with it.
Unfortunately, these 8 songs have been picked a little too often among schools to represent these years upon years of hard work and dedication. Maybe it's time we gave a rest to overplayed graduation songs, such as…
Graduation (Friends Forever) by Vitamin C
Why It Gets Overplayed: It's hard to be any more on the nose when it comes to singing about graduation than this. After all, it's literally in the title, and it's literally about graduation. Unfortunately, this also makes it ridiculously trite and unbelievably simplistic, making it perhaps the least imaginative graduation song ever.
Instead, Maybe Play: "Where Are You Now," by Honor Society. It has the same message about moving on after time has gone by, but is a lot more obtuse about it, and pretty much covers topics every graduate ends up asking in a few years' time, to begin with.
Next In Line, by After Image
Why It Gets Overplayed: Because we have to sing this song to all of our age, for these are the questions we've got to face. For in this cycle that we call life, we are the ones who are next in line. Yeah, those lyrics definitely hit the spot.
Instead, Maybe Play: "We Are Young," by fun. feat. Janelle Monae. So let's set the world on fire, because we can burn brighter than the sun – and not be as ridiculously overplayed as Wency Cornejo's only other hit.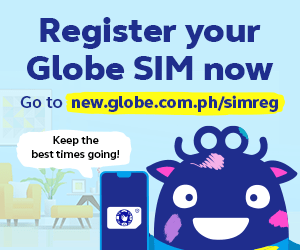 Yesterday's Dream, by Donna Cruz
Why It Gets Overplayed: Come on. Just listen to it. Doesn't it inspire you to go out there in your toga and tell everyone that you are the children of yesterday's dream, and the promised future? It's just one hop, skip, and step away from "The Greatest Love Of All," which would have been entry #9 here if this site were called the 9List.
Instead, Maybe Play: "Everybody's Free (To Wear Sunscreen)," by Baz Luhrmann. It's definitely a graduation song since it's the song version of a viral graduation speech, and it's definitely right about the sunscreen.,
Thanks To You, by Tyler Collins
Why It Gets Overplayed: No mountain, no valley, no time, no space could stop schools from choosing this song as a graduation anthem, and can you blame them? It's the perfect way to thank everyone who made one of the biggest moments in your life possible, <strike>unless your name is Imee Marcos</strike> and it's really important to express that gratitude.
Instead, Maybe Play: "Thnks fr th Mmrs," by Fallout Boy. A retrospective with just the right amount of spite, because I only think in the form of crunching numbers…
When You Believe, by Mariah Carey and Whitney Houston
Why It Gets Overplayed: Damned if I know, considering how backhanded this song is for people graduating. Essentially, it's a miracle that you guys graduated, which implies that under normal circumstances, you shouldn't have graduated. Yeah, that's real flattering right there.
Instead, Maybe Play: "All I Do Is Win," by DJ Khaled. Hey, you just graduated. You may as well admit that this is a win for you, and a big one at that. It even recently got used as Ateneo High's official grad song, so I know this is absolutely appropriate.
Farewell, by Raymond Lauchengco
Why It Gets Overplayed: This is so obviously appropriate for graduation, it hurts. Equal parts sad and equal parts hopeful, this hit will keep Raymond Lauchengco relevant for the next century or two.
Instead, Maybe Play: "Someday We'll Know," by The New Radicals. There are so many questions that come after graduation, and we need some answers. This criminally underrated song is such a powerful reminder of how beautiful but uncertain life will get after graduation.
Go the Distance, by Michael Bolton
https://www.youtube.com/watch?v=Cu6ze1wmSxA
Why It Gets Overplayed: This power ballad by Michael Bolton is Michael Bolton at his Michael Bolton-est. It's so schmaltzy and endearing that it leaves you giddy and disgusted at yourself all at the same time. It's hella overplayed, and it's so obvious why.
Instead, Maybe Play: "See You Again," by Wiz Khalifa, feat. Charlie Puth. If you're gonna go the distance, may as well go in style, much like the Fast and The Furious cast that absolutely adores this song. Here's the best parody of that song, by the way.
Journey by Lea Salonga
Why It Gets Overplayed: Graduation is the destination, but what a journey it has been to get there. This song perfectly encapsulates that. And boy, do we mean "perfectly." So perfectly, to the point that it's a song that gets selected for graduation nearly 8 times out of 10.
Instead, Maybe Play: "Firework," by Katy Perry. Here's hoping recommending this song doesn't make it overplayed, but if this song is good enough for Kim Jong Un, it's good enough for anybody, period.
What other songs should we retire? Tell us below!