Pray for Mercy: 'Eerie' Will Scare the Wits Out of You
Apr 5, 2019 &nbsp • &nbsp Macky Macarayan
Philippine cinema has long been wanting a good onscreen scare or two, which is why a carefully-constructed atmospheric chiller like Eerie demands attention. Mikhail Red, who was behind critically-acclaimed genre films such as Birdshot and Neomanila, takes us back to 1995 in an all-girls Catholic boarding school, where terror runs free at night, preying on the weak. If you like a whodunit thriller that's also saying something about pressing social issues, then Eerie is the film for you.
IF YOU'VE EVER STUDIED IN A CATHOLIC SCHOOL, SH** GETS PRETTY REAL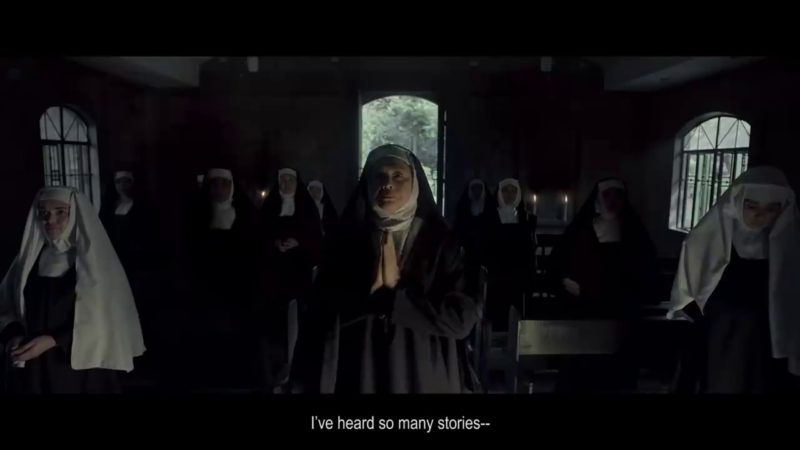 Nuns roaming the halls. Lots of praying, especially at night. Urban legends. Strange occurrences at night. Corporal punishment. More praying— these are just some of the essentials in the Catholic School starter pack, of which Eerie has all. Given the strict and closely-guarded environment, students often rebel and break the rules, the exact things that set Eerie in motion.
THE PRODUCTION DESIGN IS TOPNOTCH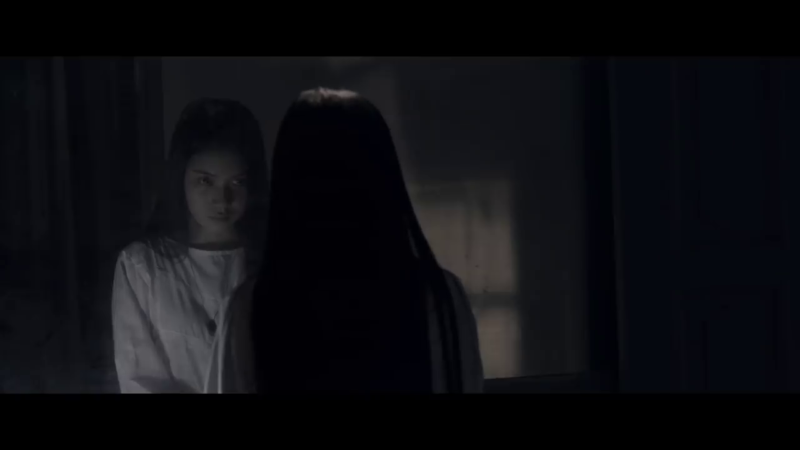 From the spine-tingling first frame, Eerie is out to F with our minds. As we get to familiarize ourselves with the labyrinthine corridors of the haunted fictional Sta. Lucia Academy (especially the uneventful restroom that should have been locked in the first place, down to the darkly-lit guidance office, where even ghosts pay a visit for counsel), it's clear that this tale has no happy ending. The real mystery, however, is who suffered the most in the end.
CHARO SANTOS CAN REALLY COMMAND OBEDIENCE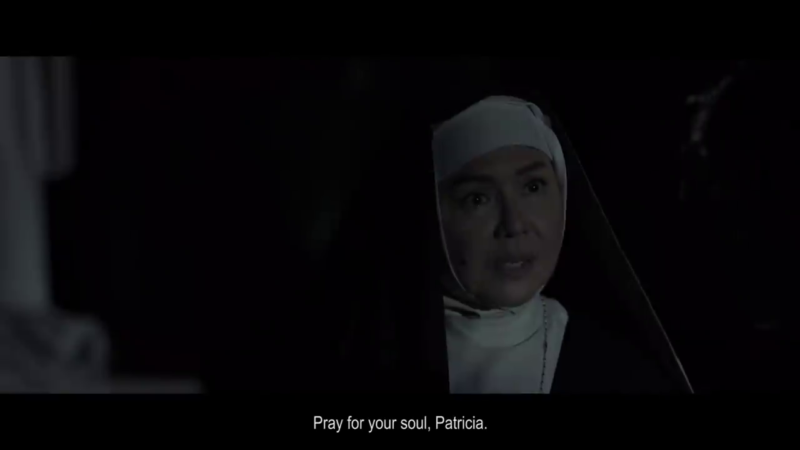 As the tightly wound and enigmatic Sor Alice, Charo Santos can be pretty terrifying with just a simple death stare. Actually, she is more terrifying when she isn't speaking at all. Who is Sor Alice really, and what does she have to do with the mysteries surrounding the school? Thankfully, Eerie manages to play around with the character, which is a perfect fit for the veteran actress.
GHOST-HUNTING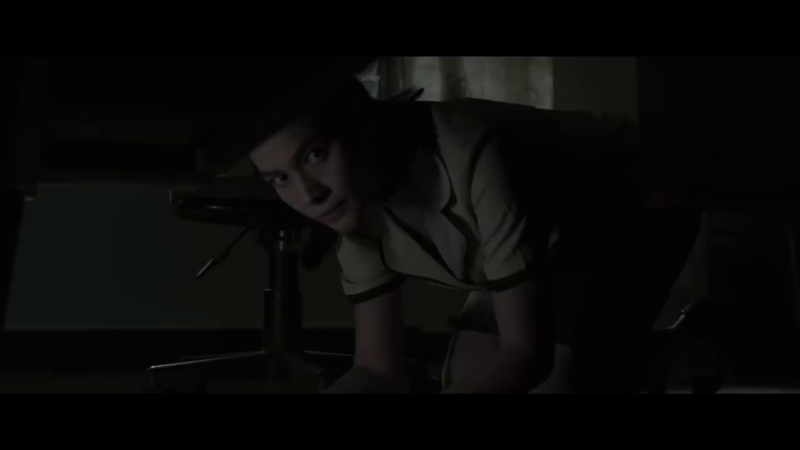 A ghost is rumored to be loitering around the campus—a former student who is said to have committed suicide. Like an actual ghost hunt, the ones you probably did when you were in high school, guidance counselor Patricia Consolacion (Bea Alonzo) tries to get the bottom of everything, especially since her students' lives are at stake. We follow Pat as she tries to unmask figures, both dead and alive, and uncover a conspiracy that has loomed over the campus for years.
A TRIP DOWN MEMORY LANE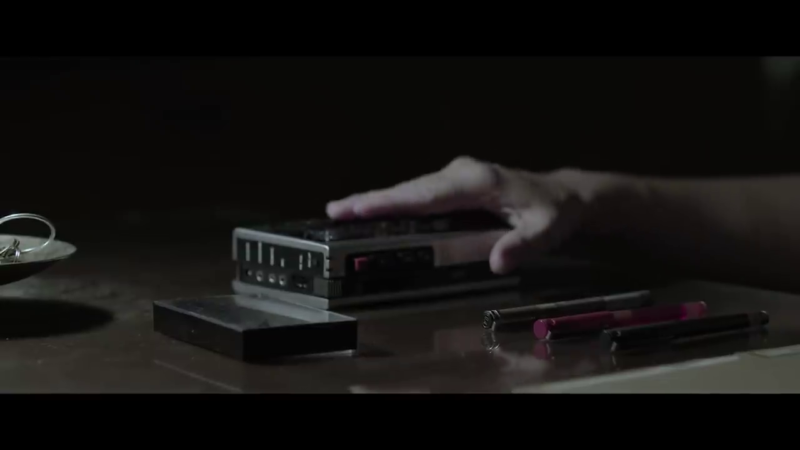 To record her findings, Pat uses a cassette tape recorder, which 90s kids will sure recognize. Also, ever wondered about the times when there were no cellphones? Since Eerie was set in 1995, all Pat could probably do was scream. But who hears?
THE ONE PROMINENT MALE CHARACTER TURNS OUT TO BE USELESS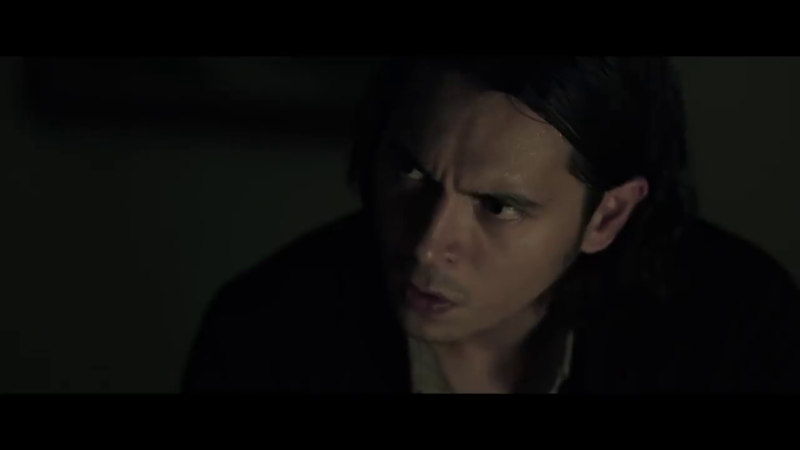 Jake Cuenca plays a law enforcer who investigates the incidents at Sta. Lucia. Alongside Pat, he works the case, yet when things turn for the worse, Pat is left to face the demons on her own, which begs the question, is this a mini revolt against patriarchy? Is Jake Cuenca's character who he says he is? Why is he working alone in the first place?
THE YOUNG ACTRESSES DELIVER STELLAR PERFORMANCES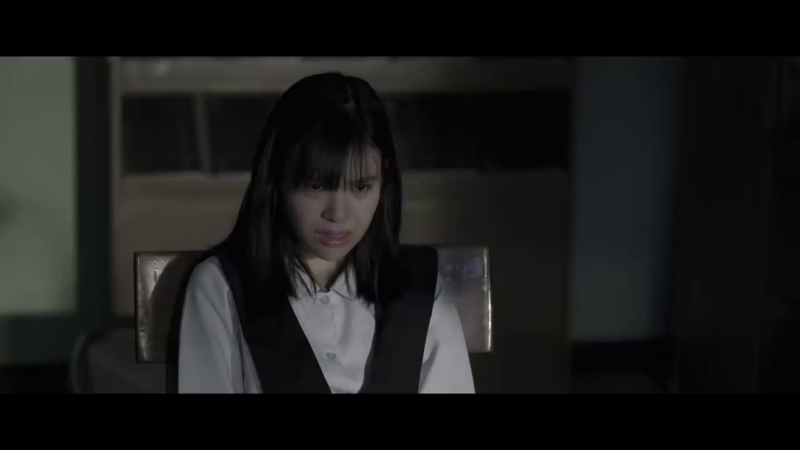 Aside from Alonzo and Santos, Eerie also gets strong supporting performances from Mary Joy Apostol, who headlined Red's Birdshot, the ever-dependable Gabby Padilla (Billie & Emma), and newcomer Gillian Vicencio, who plays Erika. In the background, the actresses who played their classmates were also notable.
A SPOTLIGHT ON MENTAL HEALTH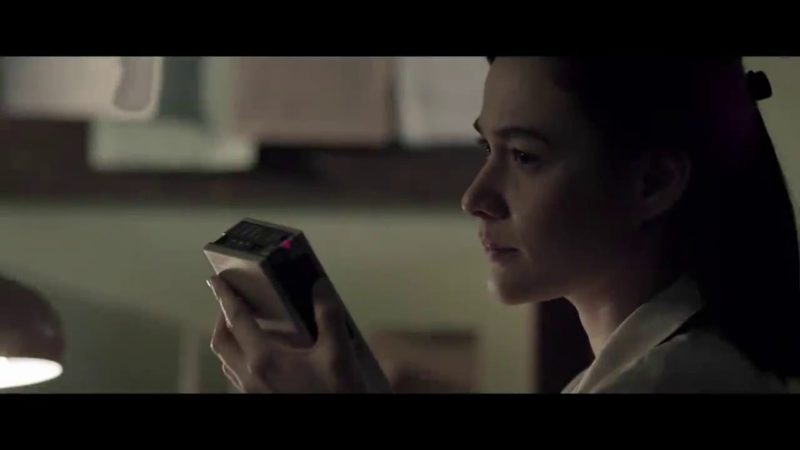 More than a jump scare fest, Eerie gets its affairs in order by the second half, as it opens up a discussion on mental health, an issue which is seldom talked about, and when it is, the portrayal often leaves more to be desired. There was even that one indie film which romanticized suicide (jeez). As Pat gets closer and closer to the truth, the root cause of all problems is revealed to be systemic, demanding an examination of how we treat our teenagers and their problems.
Have you seen the movie? Tell us your thoughts on it below!