It's May the 4th once again, and Star Wars is popular as ever, with the recent Rogue One expanding the classic mythos and the upcoming Episode VIII set to continue them. Seeing as this is a franchise that helped to define movie marketing and merchandising as we know it, this is the perfect time to check out some of the weirder stuff that's popped up over the years.
8. JAR JAR BINKS MONSTER MOUTH LOLLIPOP
We'll get this one out of the way up front, since it's infamous enough for you to have already seen online at some point. Say what you will about the late '90s, Star Wars fans were NOT clamoring to make out with Jar Jar Binks' engorged tongue.
7. CHEWBACCA RUG
Ok, we know Leia called him a walking carpet once, but whoever came up with this is pretty twisted. Keeping the character's signature bandolier on is just adding insult to injury as you walk all over the once-proud Wookie. Poor Chewie.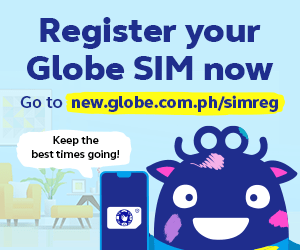 6. C-3P0 TAPE DISPENSER
Probably the only tape dispenser in the galaxy to make you feel dirty for using it, helped in no small part by the fact that the normally prissy C-3PO seems to be SMILING at you. So much for etiquette and protocol.
5. MUSIC ALBUMS (NON SOUNDTRACK)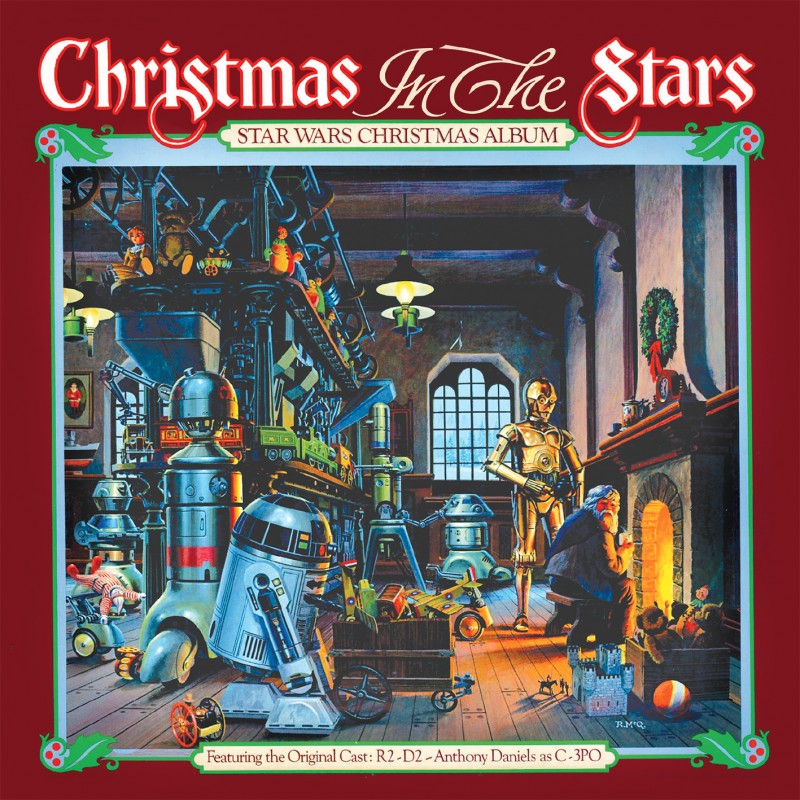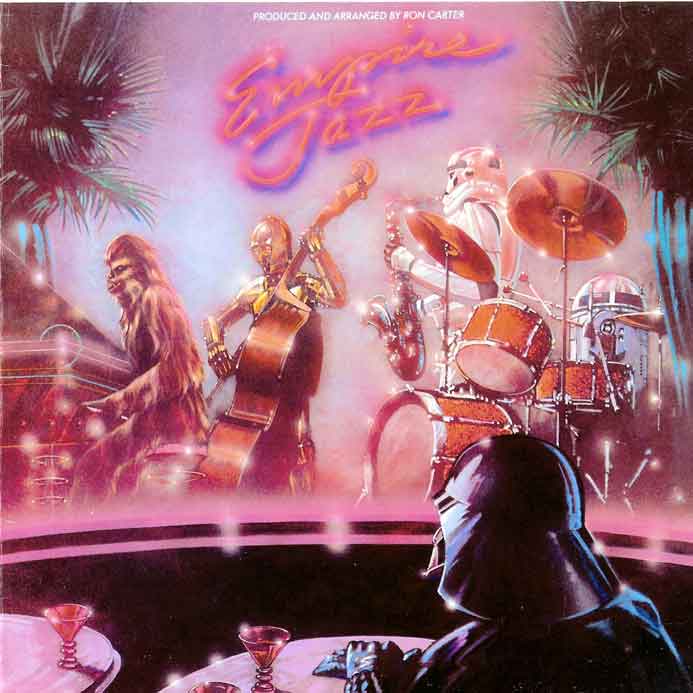 For anyone who ever watched a blockbuster space fantasy and thought, "I bet those characters would play really good (INSERT MUSIC GENRE HERE)?". We don't know which one is stranger: the jazz album or the one of Christmas songs with Star Wars lyrics, as performed by C-3PO and R2-D2.
4. MASTERS OF TERAS KASI
At least the box art Luke Skywalker posing like a badass is kinda cool? Named after an in-universe martial art, Masters of Teras Kasi was straight up terrible. Playstation 1-era graphics aside, the controls were sluggish, character selection was questionable (Darth Vader VS Han Solo, now there's a fair fight) and the special moves sucked. Compared to this Tekken knockoff, the Star Wars versions of Tiny Tower and Angry Birds are downright sensible.
3. SKYWALKER LIGHTSABER LACE-UP HEELS
We have no idea what the designers of these things were smoking when they put them up for sale, because for some reason, chunky, lace-up, lightsaber, and heels are not words that go together in any sensible way.
2. ANTI-SMOKING PSA
You have to see this video to believe it. Far be it from us to judge R2 for his nicotine habit, but even back in the '70s, the Rebels probably would have taken issue with him lighting up a stick indoors.
1. SITH HAPPENS

We swear we're not making this up: There are all sorts of Star Wars products catering to your bowel movements, from toilet paper and an R2-D2 toilet paper dispenser, to adult diapers, our top pick has to be these waterproof stickers you can put in your toilet to make it look like the Sarlacc Pit where Jabba the Hutt dumps his enemies.
Do you have other weird Star Wars merchandise in mind? Share them with us below!