This year's Binibining Pilipinas has just recently concluded, and since Pinoys are big pageant fans, it was definitely a much-talked about night. Lots of memes and funny reactions blew up on Twitter and other social media sites during its broadcast, but let's focus on the most important highlight of the night: the newly crowned queens.
Scroll down to learn more about the beautiful ladies who will represent the country in the respective pageants this year, and know why they deserve it:
8. Kristel Guelos (2nd Runner Up)
If this queen looks familiar to you, it's because she's been in the pageant scene since she was 19, and has joined Miss Manila and Miss Earth in the past. Kristel Guelos hails from Tanauan, Batangas. She is a dentist who owns a clinic in her hometown and her compassion for others is truly admirable.
7. Charmaine Elima (1st Runner Up)
Chairmaine Elima is an early favorite in the competition, and it's no wonder why: her stunning beauty and impressive educational background makes her stand out. It's her second time to join Binibining Pilipinas, and while she did not get the crown this year, who knows; She might pull a Pia Wurtzbach next year.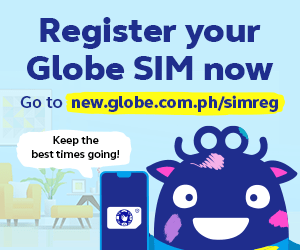 6. Nelda Ibe (Bb. Pilipinas Globe)
One thing people love about Nelda Ibe is her uniqueness. She works as a cadet pilot, and she  completed her first solo flight just recently. But she's not  limited to aircraft and flying, this Tarlac beauty is also a Literature graduate. Her determination and competitive spirit is truly impressive, so it's no wonder she got crowned on her first try in this pageant.
5. Katarina Rodriguez (Bb. Pilipinas-Intercontinental)
A day after being crowned Miss Intercontinental, rumors about Katarina Rodriguez resigning from her title spread even outside the pageant community. But she assured the public that she won't do it, and yes, we're really relieved. Katarina is one of the strongest contenders this year, and aside from her captivating charm, she truly speaks with intelligence. Duh, she slayed the Q & A portion of the pageant! And a little trivia: She was a finalist in Asia's Next Top Model Cycle 2, and when she joined Binibining Pilipinas, she was Binibini 31—the same number Miss International 2016 Kylie Verzosa carried last year.
4. Chanel Olive Thomas (Bb. Pilipinas-Supranational)
This Filipino-Australian beauty from Nueva Ecija has  joined Miss Philippines Earth two years ago, and she was the first-runner up, next to Miss Earth 2015 Angelia Ong. She wants to empower women to believe in themselves, and she's starting to fulfill it by bagging the Supranational crown.
And if her name rings a bell, she's Jake Cuenca's ex-girlfriend.
3. Elizabeth Clenci (Bb. Pilipinas-Grand International)
Elizabeth Clenci may be a half-Romanian who grew up in Australia, but her Filipina beauty still stands out. And it's not just her charm that people find attractive, her being a talented bassist makes her really remarkable. We're definitely excited to see her vie for the Miss Grand International title in Vietnam this year.
2. Maria Angelica De Leon (Bb. Pilipinas-International)
Known to her friends as Mariel, the daughter of Christopher De Leon and Sandy Andolong really deserves the spotlight. She is an opera singer and a member of the group  Opera Belles. While she carries with her a lot of pressure as the successor of Miss International 2016 title holder Kylie Verzosa, she's got the confidence and determination to achieve a possible back-to-back.
1. Rachel Peters (Bb. Pilipinas – Universe)
If you would talk the audience who watched the coronation night, they'd say how Rachel Peters really deserves the biggest crown. And how could she not – she's a scene stealer: her physique, aura and intelligence are on point and she carries herself really well. Rachel is an events organizer, and it's  obvious that she's really passionate with her craft. Can she be the fourth Miss Universe from the Philippines? We'll found out in a few months!
Who is your favorite queen? Tell us in the comments section below!