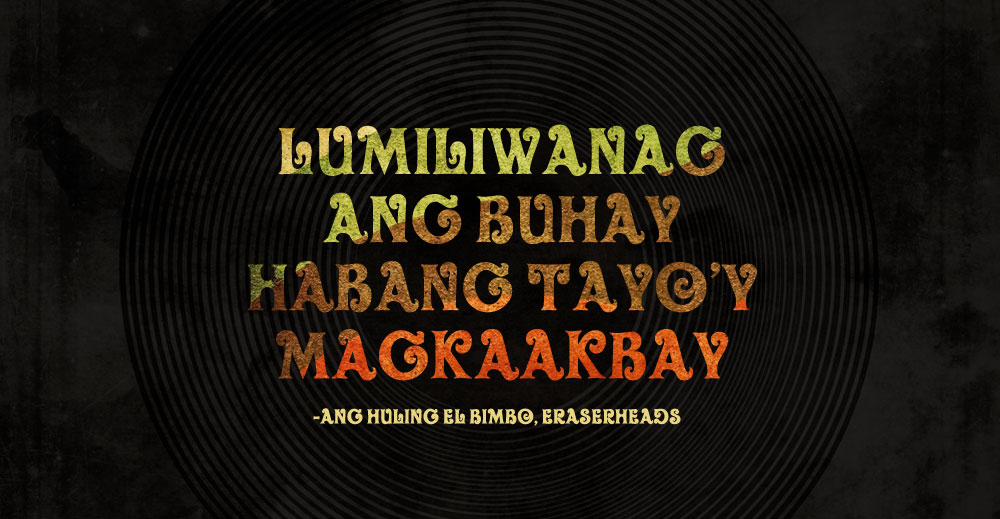 8 Pinoy Songs 99.9% Guaranteed
for LSS and Instant Sing-Alongs

By Janus Dosequis Harvey

Music is a great icebreaker in any awkward first meeting. There's a saying that goes that you get to know a person much better with an hour of videoke between you than in a month of conversations—and to a large extent, it's true.
Now, if you're a Filipino, even one who is only mildly a fan of OPM, there are simply some songs you inevitably know the lyrics to. If not the whole song, at least, the verses.
If you ever wanted to get a videoke party rolling, or just catch someone singing along with you at random, try any one of these battle-tested songs:
8. Ispageti – Sexbomb Girls
You might have already forgotten about "Laban o Bawi," but the legacy of the Sexbomb Girls lives on in this insanely catchy ditty. Who doesn't know the steps to this song, even in 2016?

Best Sung During: Christmas party presentations that involve cross-dressing.
7. Bakit Ngayon Ka Lang – Freestyle and Pops Fernandez
The duet version of this song is so popular that if anyone ever sings the song solo, you inevitably hear someone pipe up with the second voice for the chorus. This is the ultimate theme song of many officemates who were taken before they ended up working together.

Best Sung During: Office karaoke.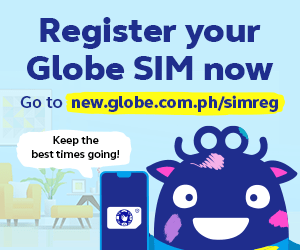 6. Kunin Mo na Ang Lahat Sa Akin – Angeline Quinto
Yes, you can make a case for Bituin Escalante's "Kung Ako Na Lang Sana" at this point, especially since they both have very similar messages, but the sheer desperation in Angeline Quinto's lyrics just trumps Escalante's masterpiece when it comes to sing-alongability, if we could coin such a word. The minute you hear the plea of "kunin mo na ang lahat sa akin, huwag lang ang aking mahal," it's impossible to resist the urge to join in!

Best Sung During: Barkada karaoke.
5. Picha Pie – Parokya Ni Edgar
So many songs from PnE's discography can make this list, but we're going to go with the catchiest one of them all with "Picha Pie" (ripped from Cake's deadpan version of "I Will Survive"). If you don't feel compelled to sing along with this song, congratulations, intelligent life from another planet, you now know how to read and understand English.

Best Sung During: Drinking sessions.
4. Christmas In Our Hearts – Jose Mari Chan
The only Christmas song that can serve as earworm even in the middle of June, Jose Mari Chan's masterpiece may very well be in our hearts all year long.

Best Sung During: Caroling.
3. Penge Naman Ako Niyan – The Itchyworms
Here's a song that couldn't have a clearer message if it tried. You could almost imagine how many products the 'Worms assumed would use this as a jingle as they wrote this. It's as commercial as all get out, and yet you can't fault them for it. You just want to ask them for more.

Best Sung During: Someone's birthday. Sharing is caring.
2. S2pid Luv – Salbakuta
Nobody can keep themselves from shouting the word "stupid!!!" Whenever they hear the lyrics "Love, soft as an easy chair." Nobody.

Best Sung During: Your moments of sawi. For all its faults, this song is as cathartic as they come, and the utter cheesiness of it all keeps you from doing something dangerous to yourself.
1. Ang Huling El Bimbo – Eraserheads
Out of the countless hits of the E-Heads, this one is probably the song most people have memorized, word for word. You don't even need to sing the lyrics. Just say the words "Kamukha mo si," then trail off. Someone will complete it for you, guaranteed.

Best Sung During: Anytime is good. "Ang Huling El Bimbo" is every bit the last El Bimbo as "Final Fantasy" is the final fantasy.

What are the songs you can't help but sing to? Sound off in the comments section!