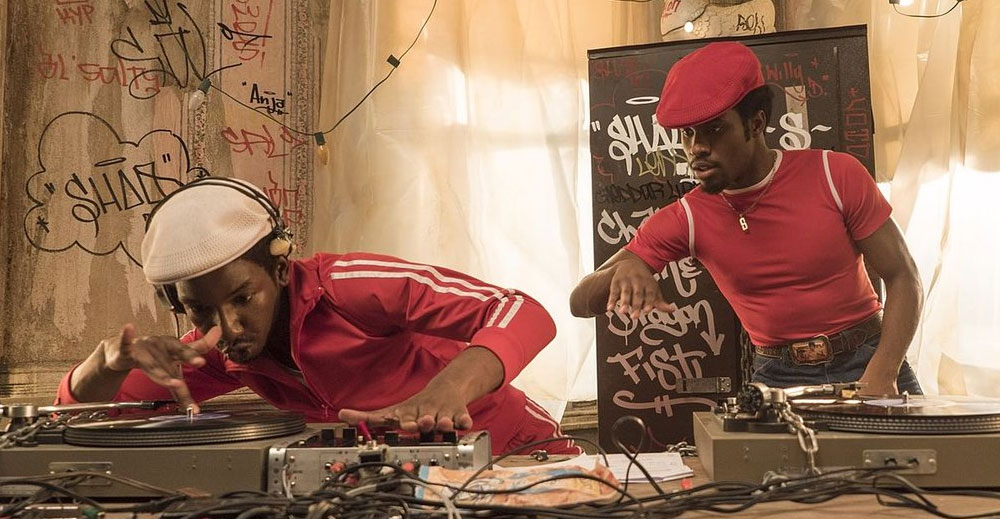 8 Pop Culture Companions
for Watching
"The Get Down"

By Carljoe Javier

All done bingeing on the sci-fi thrills of Stranger Things and hit saturation with the adoration of Millie Bobbie Brown post-Asia Pop Comic Con Manila? Then head on over to the grooves and gangs of 1970s Bronx for your new favorite Netflix original show: The Get Down.
If the first half of the season of The Get Down left you wanting more, then we feel you. Here are 8 things to tide you over while we wait for the rest of the adventures of The Get Down crew.
8. The Adventures of Grandmaster Flash.
This is the track that encapsulates all the tricks up Grandmaster Flash's sleeve. It's a seven-minute epic that samples, cuts, scratches, spins, splices, and mixes into a heady, hypnotic groove. It's all over the place and raw, and it feels as immediate now as it did then.
7. Sugar Hill Gang's "Rapper's Delight."
The first rap song to hit the mainstream, "Rapper's Delight" serves as formative DNA to all hip-hop. The guys introduce themselves, they rap about how fly they are with the ladies and how they're better MCs. And there are some weird dinnertime stories. The rhymes dropped sound kind of elementary now, but that bassline and those verses are iconic and unforgettable nonetheless.
6. This is how you scratch, Grasshopper.
This video has Grandmaster Flash explaining the techniques he uses. He mixes Michael Jackson tracks and it's mesmerizing to see him work his magic. You realize how much technical skill is involved, and it isn't just looking cool scratching records and messing with the cross-fader. No wonder Shaolin was having a hard time getting that breakdown.
5. Nas's Illmatic.
Nas performs as adult Zeke on the show's soundtrack. If you want to get deeper into Nas's music, there's no better place to start than his classic Illmatic, one of the definitive rap albums of its time.