Christmas is less than three months away and we know what that means: we have less than three months to find a perfect gift for our loved ones! You can argue that three months is a long time, but wouldn't you rather purchase gifts this early than be caught up in the crowd a month before Christmas?
Lucky for us, a lot of brands out there are offering their pre-holiday sales, and if you know any better, you'd hurry and take advantage of these!
Vans Pre-Holiday Sale, Robinsons Manila and Market! Market!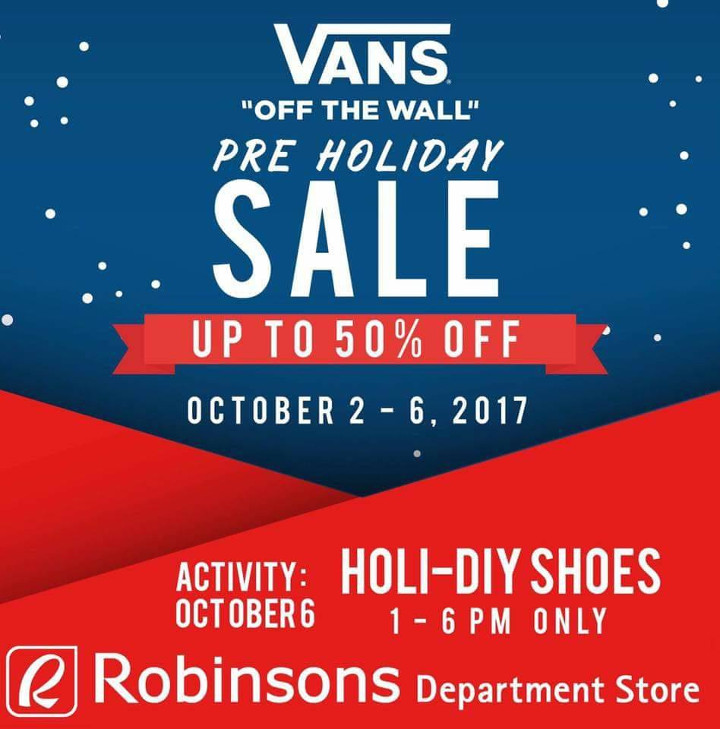 Sneakerheads you're in for a treat as Vans "Off the Wall" holds its pre-holiday sale at Robinsons Place Manila Midtown Atrium from October 2-6, and at Market! Market! from October 2-4. Enjoy discounts of up to 50% and a promise of peace and order within the sale grounds. On the last day of the sale at Robinsons Manila, there will be a DIY shoe activity where you can paint your own Vans shoes. Have a great off the wall experience!
SMX and Skydome Shoes and Bags Sale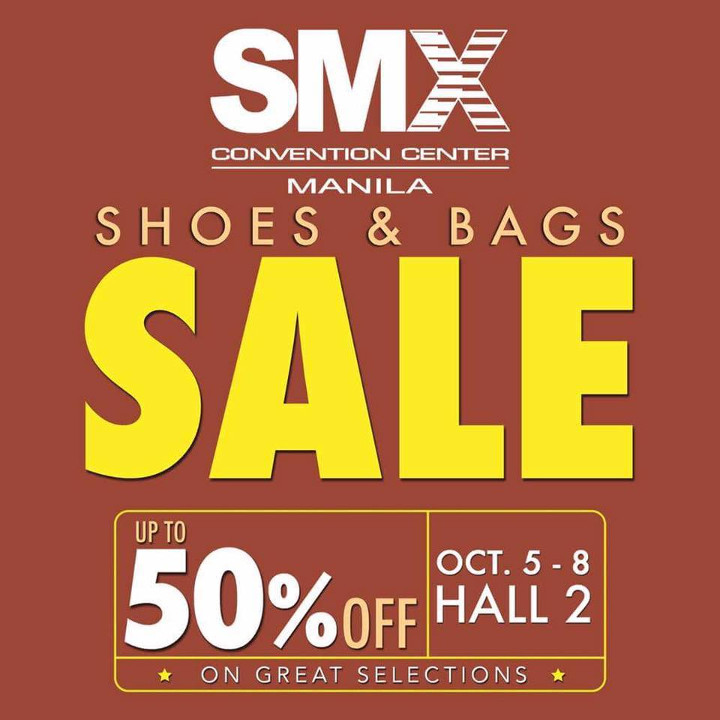 Drop by the SMX Convention Center on October 5-8 and enjoy up to 50% off on bags, luggage, and shoes. Participating brands include Sketchers, Keds, Sperry, High Sierra, Samsonite, and many more.
If you miss this one or if you're from the north and can't come, don't worry because another sale will be held at the Skydome at SM North Edsa. The Skydome Shoes and Bags Sale will be on October 12-15 and customers can enjoy discounts of up to 50%. Participating brands include Converse, Sketchers, American Tourister, High Sierra, and many more.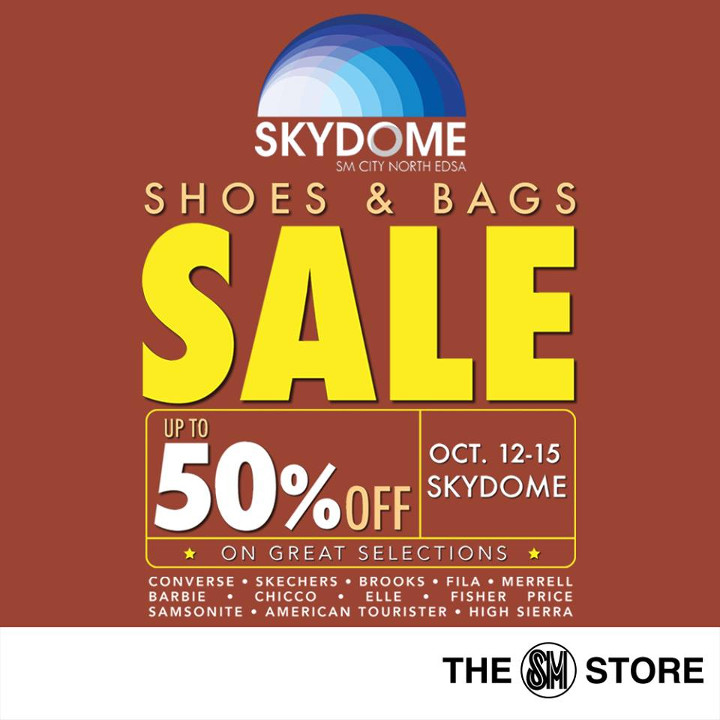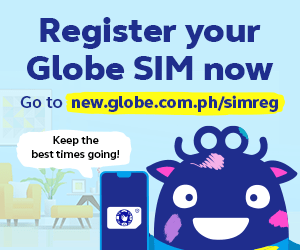 Forever 21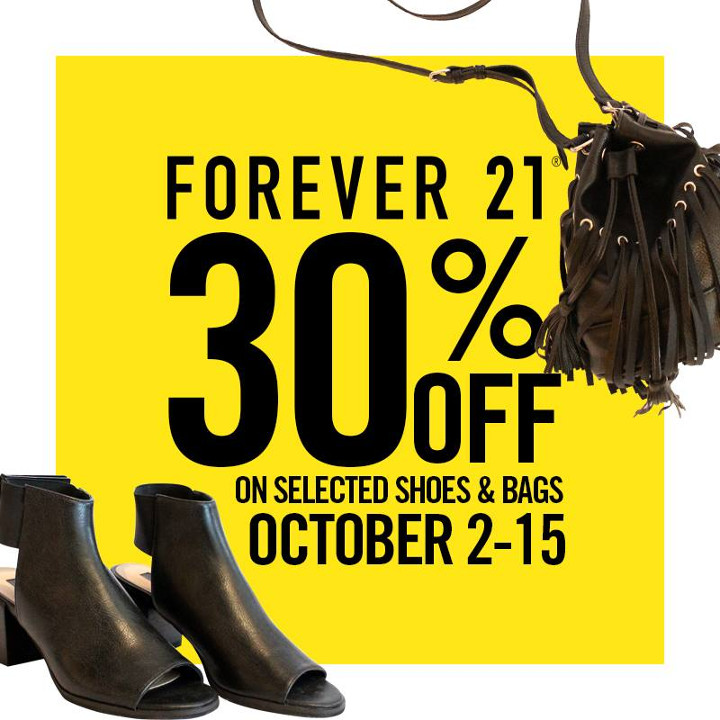 Catch Forever 21 on sale and get up to 30% discount on selected shoes and bags from October 2-15. This promo is valid at all branches nationwide. Shop now to get discounted items for the stylish members of your family, who knows, a sale like this might not happen again and you might run out of gift ideas.
Digital Walker Christmas Comes Early, SM Megamall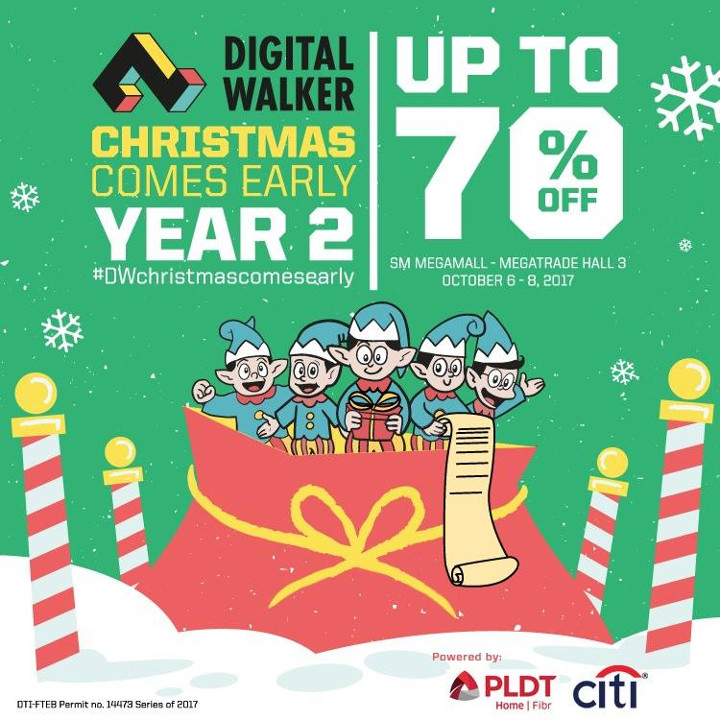 Now on its second year, the Digital Walker Christmas Comes Early is as exciting as ever. Techies have been anticipating this long-awaited return after the success of the previous year.  Discover discounts of up to 70% on all the gadgets and gadget accessories! This includes their headphones, power banks, car accessories, and speakers — definitely a steal!
Christmas Comes Early is a 3-day sale on October 6-8, 2017 at SM Megamall Megatrade Hall 3. For this year, they're providing 12 deals, each deal with a gadget at a very affordable price. It's perfect for every member of the family so make sure you drop by!
Find out more on their Facebook page.
H&M Mid-season Sale
There's nothing like a sale at H&M to get you running to the nearest branch and hoarding all those fashion items. Catch their mid-season sale while supplies last where you can enjoy up to 50% discount!
Noel Bazaar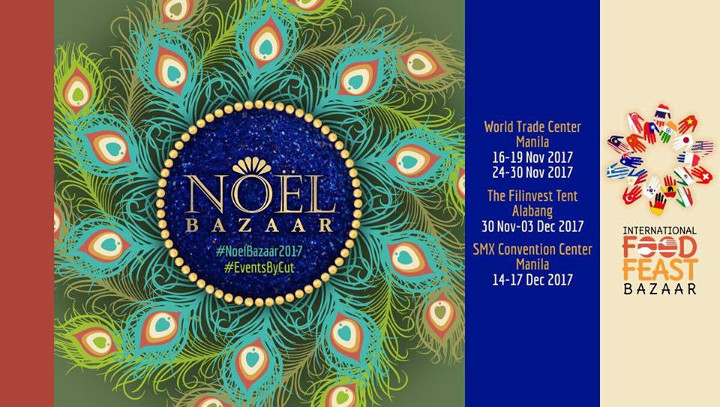 The end of the year is nearing and for some of the veteran shoppers, they know what it means: the Noel Bazaar! Noel Bazaar is an annual bazaar where shopping, food, and entertainment await. Get discounted items and feel the spirit of the holidays as you rush to complete your shopping list! This year it's happening on November 16-19 and then November 24-30 at the World Trade Center, November 30-December 3 at the Filinvest Tent, and December 14-17 at the SMX Convention Center.
National Book Store October Office Blowout
Your favorite bookstore will be going on sale and giving freebies or a 30% discount on selected items. Shop for office supplies and tools, you might even spot cool supplies for the office workers in your friends and family! The Blowout is until October 31 only and is available in all branches nationwide.
Robinsons Malls Giant Sale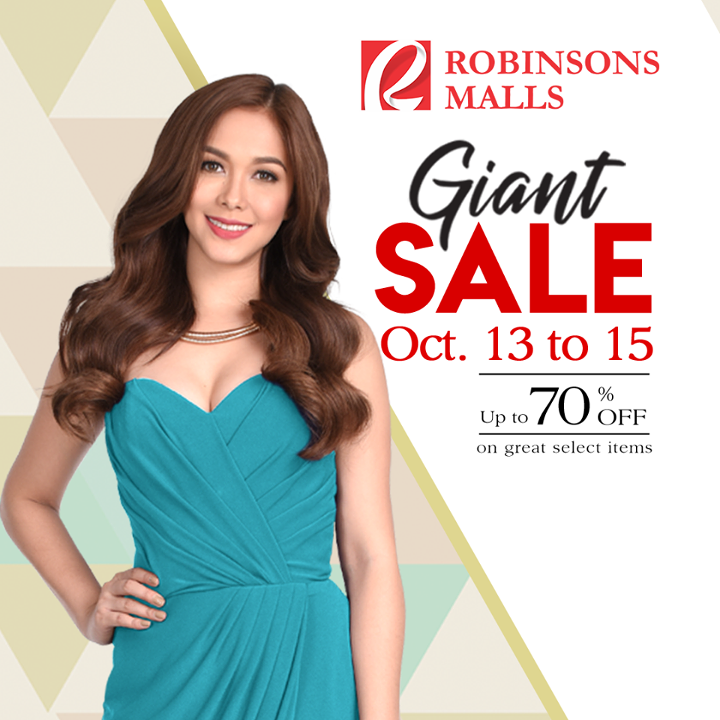 The Robinsons Malls Giant Sale will be happening on October 13 to 15 in a list of selected participating mall branches. Get a discount as much as 70% on your favorite brands and!
Got anything else to add? Share it with us!