Following the polarizing reception of 2017's The Last Jedi, and the box office failure of 2018's Solo, J.J. Abrams (The Force Awakens, Star Trek) was hastily (re-)enlisted to get the franchise back on track, Star Wars Episode IX – The Rise of Sywalker. Touted as the epic finale to the story that began in 1977's Star Wars (later retitled, Episode IV: A New Hope), the film is being sold as "the end" of the Skywalker saga.
While we already know that the Star Wars franchise is going to take a big screen hiatus for at least two years following this entry, we barely know anything Rise of Skywalker's actual story. With trailers and marketing leaning heavily on nostalgia, rather than plot, and the sheer number of loose ends left by Last Jedi, we've come up with a list of eight burning questions that The Rise of Skywalker MUST answer.
Will Reylo live happily ever after?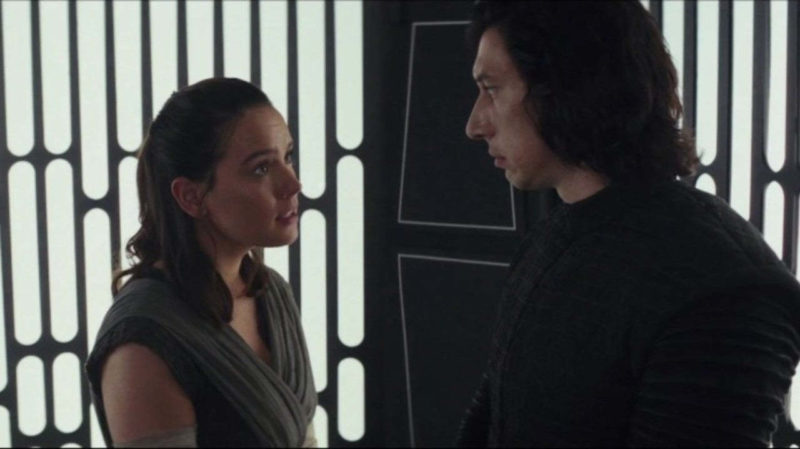 The Last Jedi introduced us to some serious sexual tension between ostensible (he's just misunderstood) baddie Kylo Ren (Adam Driver, BlaKkKlansman) and new series hero Rey (Daisy Ridley, Murder on the Orient Express). While the two of them grew closer through some seriously suggestive Force telepathy, their relationship suffered a blow when Kylo revealed his intention to rule the galaxy. Hopefully, the new film won't just ignore the whole thing ever happened, and give shippers some much-needed closure!
What role will Luke's ghost play?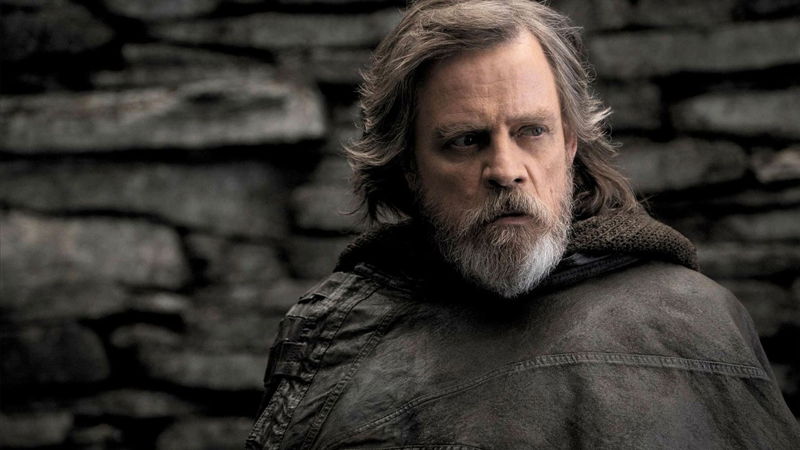 The last time we saw our favorite Skywalker (Mark Hamill, Batman The Animated Series), he'd just passed away, having exhausted his energies, buying time for for his sister and her ramining followers time to escape from the First Order. While we didn't see Luke pop up in all his blue ghostly glory, it's safe to assume that he made it to Jedi Heaven.
Given that ghost Yoda (Frank Oz, The Muppet Movie) revealed that deceased Jedi can affect the land of the living, we can't wait to see what kind of mayhem Luke wreaks on the bad guys from beyond the grave. He couldn't be the Skywalker who rises could he?
Will Anakin show up?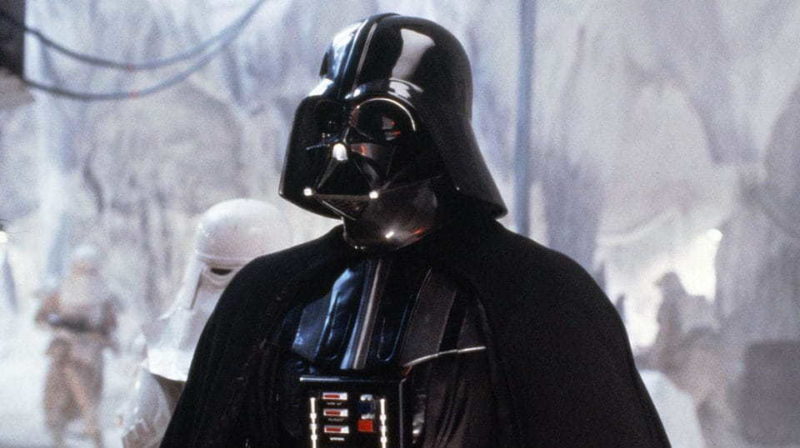 While we're on the topic of Force ghosts and their ability to hurl lightning bolts at living beings, there have been rumors that the spirit of young Anakin Skywalker (Hayden Christensen, Jumper) will be making an appearance. The rumors began when photos emerged online of Christensen visiting the new Galaxy's Edge attraction at Disneyland.
Regardless of one's opinion of his acting ability (or lack thereof), seeing Christensen in his most famous role one last time would be a fair bit of fan service, especially if Anakin addresses Kylo's toxic adoration of his Darth Vader alter ego.
How will Leia say goodbye?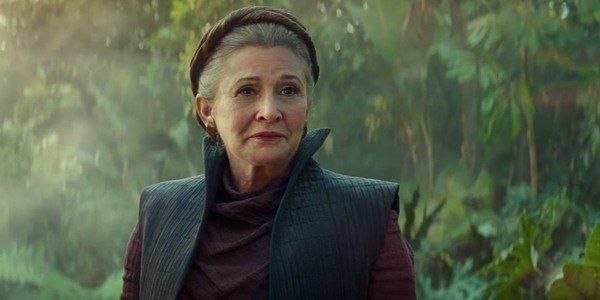 When it looked like Princess Leia had been blown to bits by her own son in The Last Jedi, we were among those who thought that Carrie Fisher's (When Harry Met Sally) beloved character had met her end. A bit ignoble, perhaps, but going out in a blaze of glory seemed as appropriate an exit as any for the (star) warrior princess, especially as Fisher herself had passed away a year prior.
Of course, a few seconds later, Leia was revealed to be ok, and the big question became how Abrams would then resolve her passing in The Rise of Skywalker. According to official sources, the film will make use of Fisher's outtakes and unused scenes (as opposed to CGI) from both The Force Awakens and The Last Jedi to give Princess Leia the send-off she deserves.
What about Lando?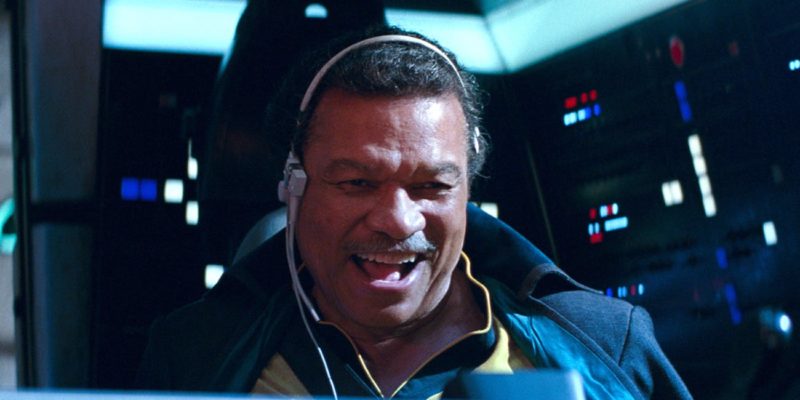 Everybody's favorite cape-wearing space gambler Lando Calrissian (Billy Dee Williams, Batman) may have been seen in Solo as a young man (played by Childish Gambino, no less), but The Rise of Skywalker promises to bring back the real deal in the form of Billy Dee Williams himself. A little rounder, a little older, perhaps, but the moment he flashed his trademark grin in the last trailer, it brought back memories of Lando flying the Falcon back in Episode VI: Return of the Jedi.
What we hope this movie addresses, though, is Lando's reaction to learning of good buddy Han Solo's (Harrison Ford, Raiders of the Lost Ark) passing in The Force Awkens. While Luke barely gave it any notice in the last flick, we will be crushed if Lando doesn't pay some sort of tribute to his fallen pal.
Will C-3PO die?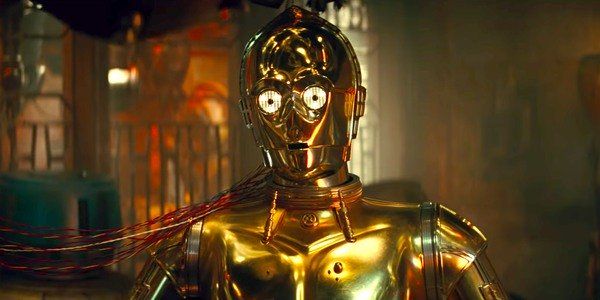 C-3PO says something about looking on his friends one last time in the last trailer, and it's hard not to think that something tragic is going to happen to the galaxy's most paranoid droid. Sure, he's uptight and whiny, and has the annoying habit of seeing the downside to any situation, but he's been around since the beginning (in terms of the films, and the actual storyline), and it seems almost impossible to impossible Star Wars without him. Oh Threepio, if this is indeed your last time to function, you will be missed.
Will the new characters amount to anything?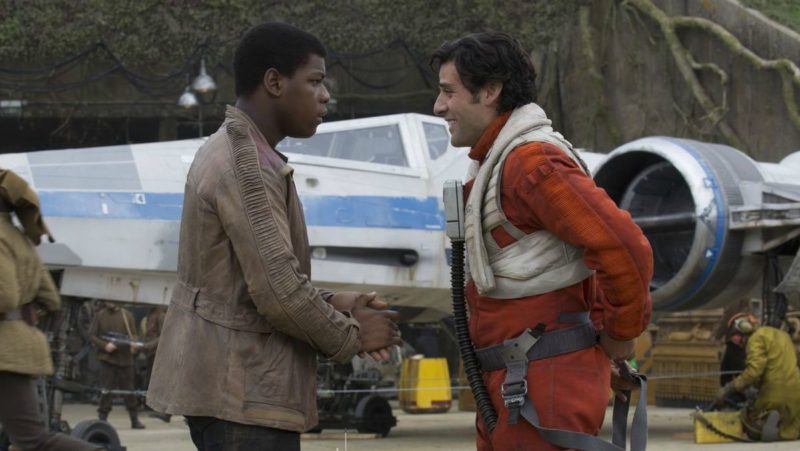 Despite promising introductions in The Force Awakens, none of the new characters, perhaps, save, Rey, were given much in the way of development in The Last Jedi. By this point in the original trilogy we knew all about Luke, Han, and Leia, but one would be hard-pressed to define Finn (John Boyega, Attack the Block), or Poe (Oscar Isaac, X-Men: Apocalypse), outside of their ability to fly spaceships.
After wasting Finn on a subplot to nowhere (the less said about the casino planet, the better), and sending Poe on a wild goose chase to mutiny, this could very well be their last chance to impact the story in any real way. While it's likely that nothing Rey, Poe, and Finn do here will endear them to fans in the way that Luke, Leia, Obi-Wan, and even Anakin did, back in the day, here's hoping that J.J. can give them something memorable to do.
Will Abrams pull it off?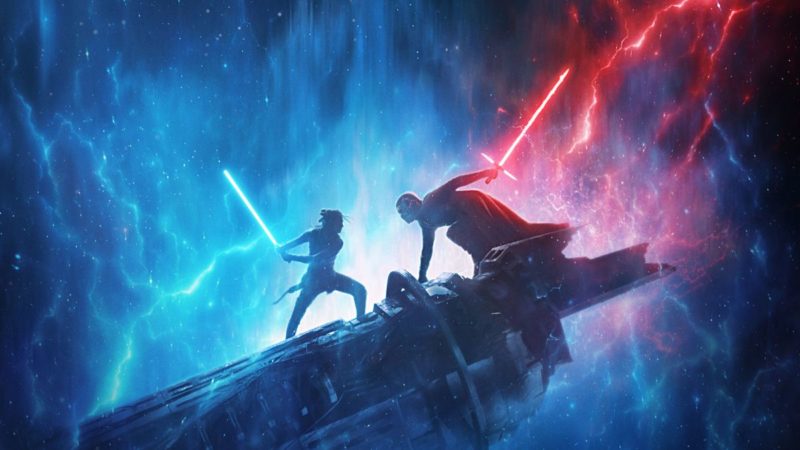 Of course, there are millions more questions we could ask, but this one seems to be the most crucial: can Abrams pull it off? This is, after all, the guy who beat the odds with two of the biggest franchises ever via his blockbuster reinvention of Star Trek and making The Force Awakens a worthy Star Wars continuation.
But, if one wants to get into details, one area Abrams has been known to falter in is following up his strong starts with satisfying continuations or endings. Hopefully, with the full power of producer Kathleen Kennedy and the House of Mouse behind him, Abrams will be able to recover some of the good will lost by The Last Jedi, and restore the Star Wars saga to its proper place in the pop culture firmament.
If not, at least we've got The Mandalorian.
'The Mandalorian' Is Here To Blow You Away
'The Mandalorian' Is Here To Blow You Away
Mikhail Lecaros | Nov 18, 2019
'Star Wars: Episode IX – The Rise of Skywalker' will have a limited run in Philippine cinemas from December 20-22, before making way for the Metro Mania Film Festival. It will return for regular screenings on January 7, 2020.