A year ago, you might have seen our very non-committal review for the first season of Cobra Kai, just telling you how the first season "might be for you." This was an understatement, but a calculated one, as at the time, we were aware of people's fatigue with nostalgia.
The thing is, after an excellent first season, it became clear that despite the failures of several reboots and rehashes banking on nostalgia, Cobra Kai was clearly not one of them. And when Season 2 came out, it became all the more obvious that the franchise was well in good hands. So this is us raving about the YouTube Red exclusive series, the first episode of which you can catch on their platform for free.
And yes, other than what should be obvious to people who watched Season 1, this review is as spoiler-free as can be.
It's a logical progression from Season 1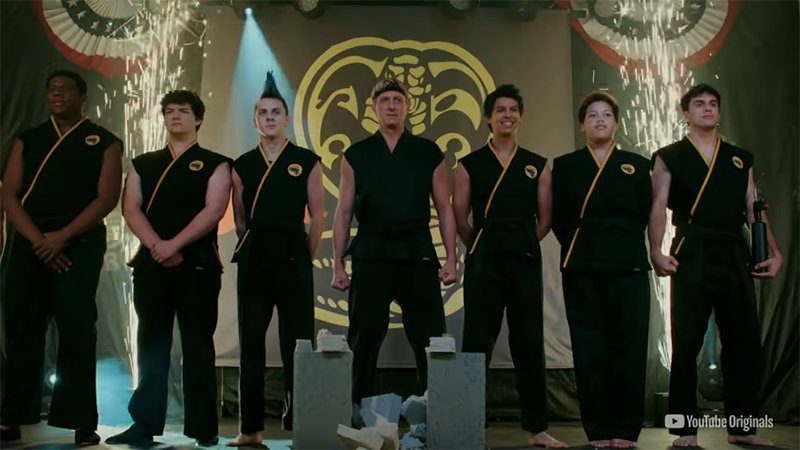 The amazing thing about Cobra Kai's Season 2 is that it took all the character development of the entire cast and made sure to not just keep it in, but turn it on its head. Johnny Lawrence is still your lovable antihero, but he acknowledges early on in the series that even as a sensei, he's also still learning.
It's all about second chances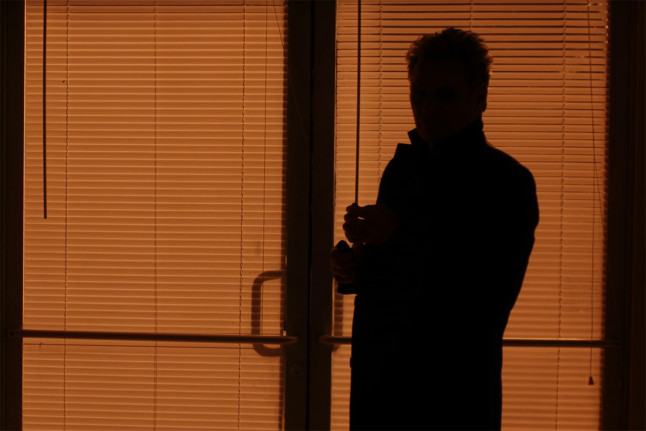 A very prominent person in Johnny's life (whom you absolutely should know if you watched even just the original Karate Kid) comes back into his life by the end of Season 1, and puts a new wrinkle into things for season 2. Despite everything that happened between them, Johnny himself realizes: if he deserves a second chance, why shouldn't this guy?
The question is: does everyone really deserve a second chance, or are some people really just 80's villains who are evil for the sake of being evil?
The kids are all right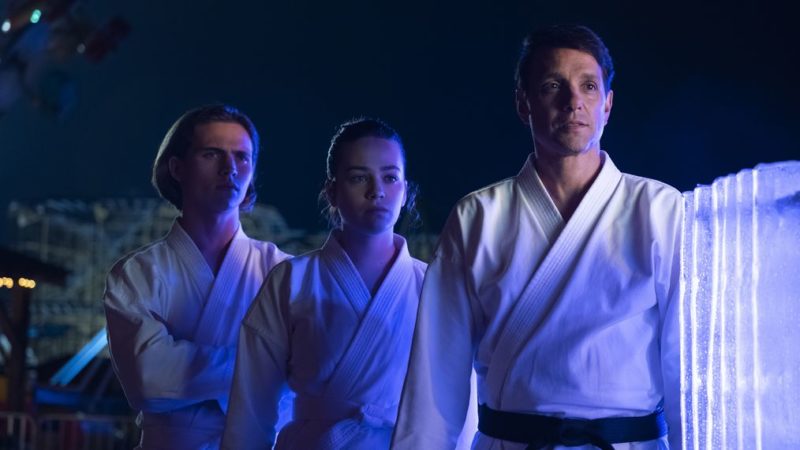 If this were just purely a retread of the Ralph Macchio-Billy Zabka dynamic, there'd be nothing for us to work with except nostalgia, and little else. Thankfully, the kids are back from Season 1, and they're splendid. You not only see a little of the previous generation teaching these kids, you see a little of yourself, too.
Redirecting the snake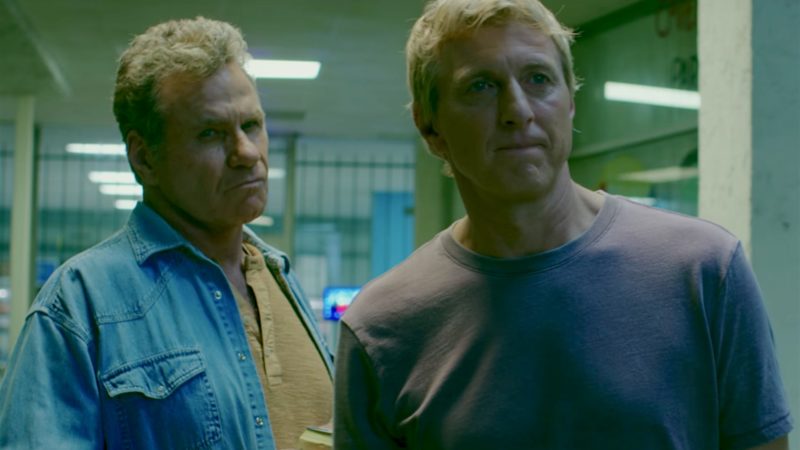 Early on in the (again, free) first episode, Johnny directly addresses something that happened at the climax of Season 1. How he does this shows how conflicted he is, as he understands that what he was taught was not necessarily right. Still, he course corrects in a way that still holds true to what he believes Cobra Kai is all about: being a badass.
A clash in philosophy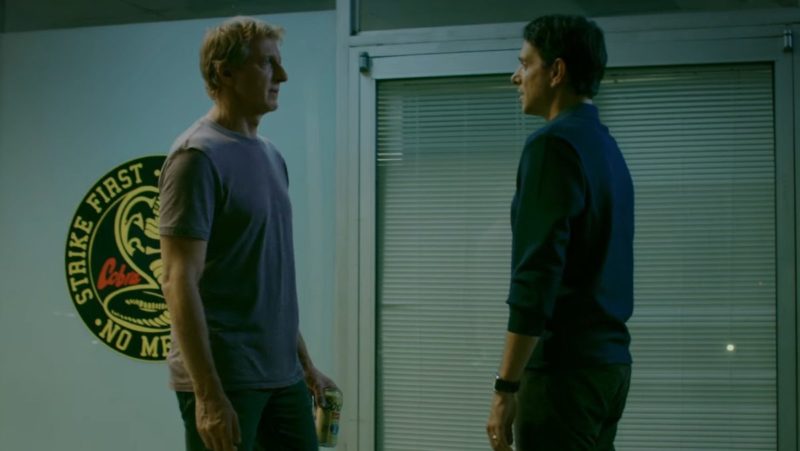 Here's a thought exercise: what happens when you meet a good teacher who was taught by a flawed mentor, and a flawed teacher who was taught by a good mentor? What cancels what out? Which mindset is better? Looking at it that way, you can see how the dynamic between Johnny and Daniel in the present-day shakes out.
Great callbacks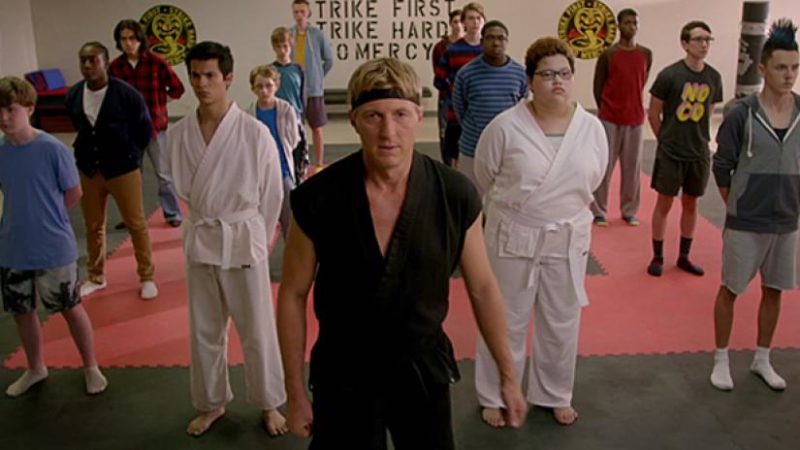 There were callbacks a-plenty for the original films in the first season of Cobra Kai, and you might not be surprised to know that there are plenty more in the second season. It's how the series reframes and re-contextualizes everything we saw in the original film that makes this a very fresh take: it's self-aware, and knows that the audience is in on the joke, so it never has to insult our intelligence at any point.
More fights? More fights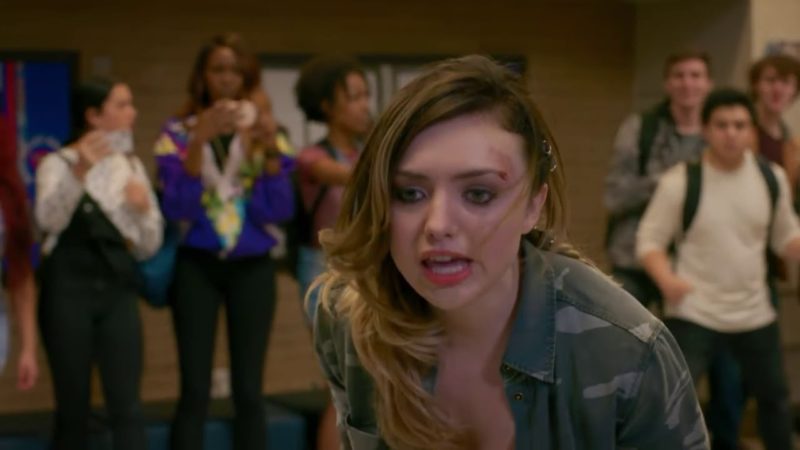 If you couldn't get enough of the fight scenes from the first season, there's a lot more where that came from. Will we finally get a rematch between Johnny and Daniel? Let's hope so.
More heart? More heart
The amazing thing about Cobra Kai as a series is how well it bridges the generation gap between the kids who saw the original Karate Kid and the kids who saw the Jaden Smith remake. Oh, sure, kids today will always remark how corny it was for the Crane Kick to have ever worked, but there's just something about the charm of the original leads that makes it very clear why people clamored for a sequel, not a reboot.
At its core, what makes Cobra Kai work is that it loves its source material, and loves its audience, too. In doing that, it hits all the beats with near perfection.
What did you think of Season 2? Tell us below!