As amazing and inspiring the current UP Fighting Maroons run in the UAAP is, it's pretty clear that the UP community's priorities are split: and it's all thanks to the oldest fraternity in the school (and Asia).
Upsilon Sigma Phi recently found itself embroiled in controversy after #LonsiLeaks happened: a leak of an alleged group chat involving fraternity members engaging in wildly misogynistic, sexist, anti-poor, anti-Muslim slurs. This was in the middle of some frat-related violence issues Upsilon found itself allegedly involved in, as well.
As if that weren't enough, the hits just kept on coming, culminating in the alleged abduction of the person handling the twitter account @iskolarspeaks, who was subsequently released after being roughed up quite a bit. After all that, you'd be forgiven for not noticing that the Maroons are still in the Final 4.
And, oh. You'd also be forgiven for raising these 8 reasons why it's time we considered doing away with fraternities altogether.
It was a product of a different time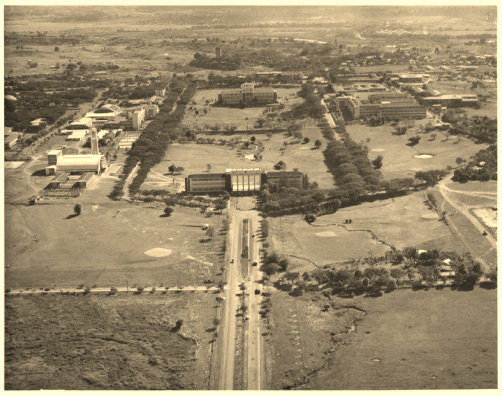 When fraternities were initially established, they were put up with the intention of being a strong support group for students coming into college. In an era where the university was known solely as an educational institution and nothing else, this made perfect sense.
But fast forward to 2018, and the university is far more than just an educational institution: it's a growing, thriving community of people with numerous built-in support systems that foster brotherhood and camaraderie without ever having to resort to paddling each other and beating each other to an inch of their life. If you can't find a support group in 2018 that isn't a frat, guess what? Nothing prevents you from starting one.
It perpetuates a cycle of violence and entitlement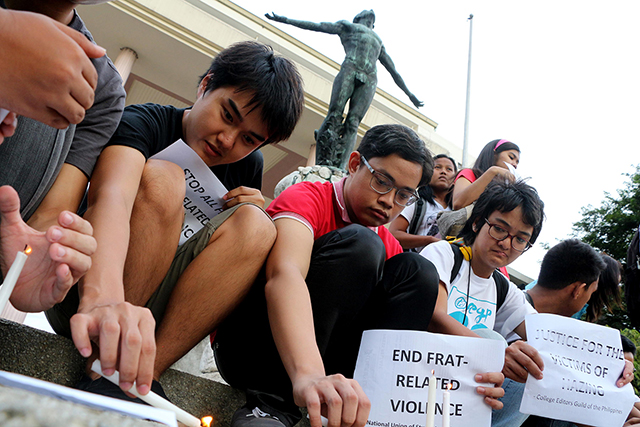 You know why hazing never went away? Because the elders of any given fraternity went through it, and they'll be damned if the neophytes don't suffer the way they did. Despite the fact that a beatdown never drew people closer to each other or proved anything, the only reason the fine tradition of hazing carried on is purely because it's some twisted tradition that needs to be kept.
Once you're in the inner circle, it suddenly feels like everything should be handed to you: profs turn out to be brads, your potential boss happens to be your brad, so let's all forget about merits and qualifications all because you shared three Greek letters together.
Fraternities close ranks to a point where everyone is complicit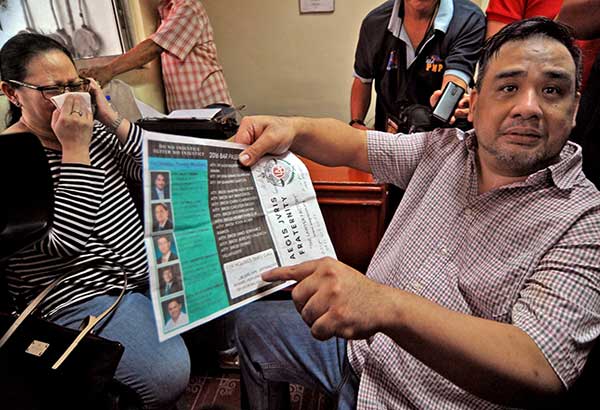 Heard of the guy who resigned from Upsilon in "disgust" over their actions, yet it turns out was one of the guys leveling threats in the group chat? Yep, it's not fair to paint all Upsilon members with a broad brush. But isn't a frat all about touting a brotherhood that nothing can break? So either this is true, and we have a massive conspiracy in our hands, or it's not true, which means fraternity bonds are no stronger than org bonds or blockmate bonds. 
Every frat member went through the same process every current member goes through. So when someone dies of hazing, everyone is complicit when they keep mum about it.
Since when did brotherhoods have to be about beating up other brotherhoods?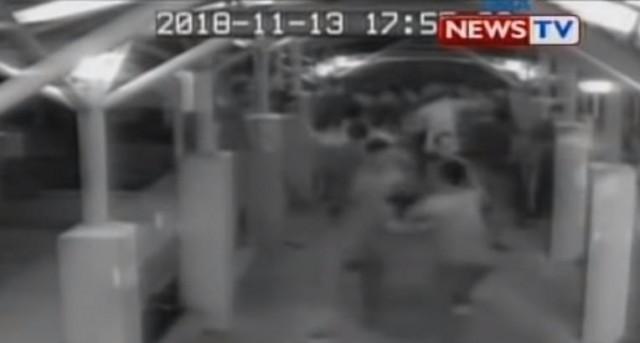 No, really. Does that make any sense to you? If fraternities were solely about brotherhood, wouldn't it do them well to not bother with other fraternities instead of getting into rumbles with them?
Fraternities tend to radicalize because of how they separate men from women

That highly misogynistic drivel you found in the group chat didn't arise from a vacuum. Instead, it came from a long tradition of believing brotherhood should be at the forefront in a no-girls allowed club. For anyone who has bad luck with women but such good memories in the fraternity, it's easy to see how the misogyny could become radicalized and turn into something far more sinister than it is.
The incubated misogyny promotes rape culture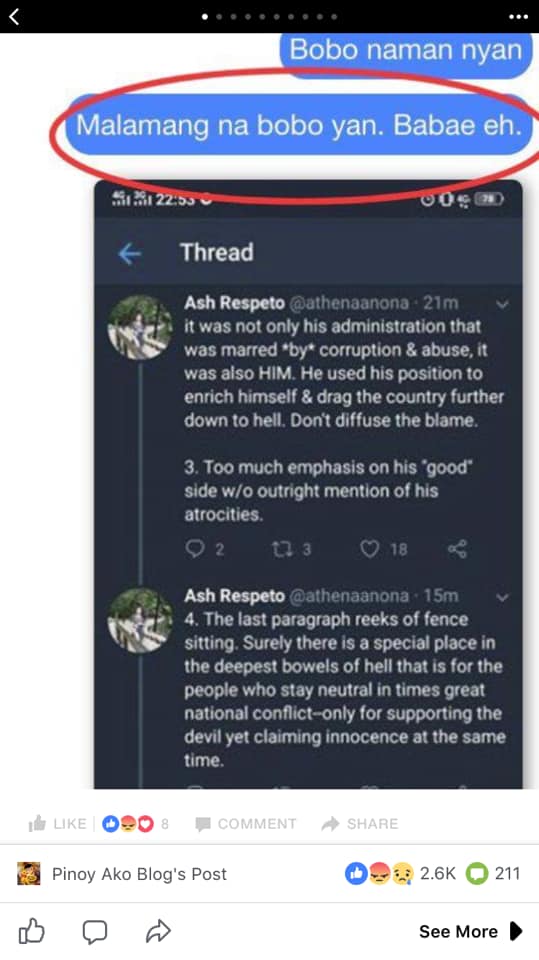 While far more blatant in America than in the Philippines, the infamous "no means yes, yes means anal" chant of Delta Kappa Epsilon in Yale should tell us everything we need to know: fraternities were never designed to give men a healthy view of women.
More than enough people have died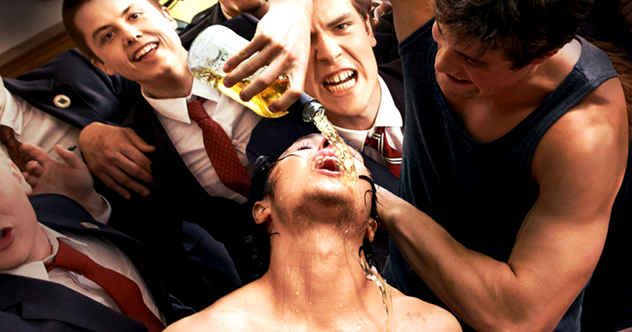 In the middle of this, let's not forget the countless neophytes who have died during the hazing process all over the world. Such needless deaths were easily preventable and simply unacceptable. No excuses.
The fraternity has outlived its usefulness.
The tide of opinion has long been against fraternities, but it has reached its nadir in the age of social media. While it remains to be seen if they would ever be abolished, fraternities today are being called to get with the times or else – and that is no empty warning.
Yes, fraternities are a long-time tradition. So is taking out the garbage, and both get pretty stale if nobody gets around to dealing with them.
*The views and opinions expressed in this article are solely those of the original author. These views and opinions do not necessarily represent those of the 8List.ph.
What are your thoughts on fraternities? Tell us below!