Let's state it for the record: as a brand, we know Skin White means well. After all, Dove, a beauty product has long been known for celebrating different types of beauty, so why can't Skin White celebrate different kinds of skin?
We're sure it seemed like such a great idea on paper. Unfortunately, the execution left a lot to be desired. In the interest of helping out Skin White instead of just shaming them for trying, let's look at what they could have done better.
Here's the thing, though: they could have done worse, like another whitening brand that decided to have billboards and come out with an even worse campaign just days after Skin White botched theirs. It stands to reason that these two whitening brands came out with this stuff independently of each other, but if the first brand was being tone deaf, the second brand was just trolling at this point. So yes, they can do better, but sometimes, they'd rather choose to do worse. Huh.
Skin White's product name sends a confusing message
What They Did Wrong: "Dark or white, you are beautiful" might seem like a great message, but it comes across as confusing when sent by a brand that's literally called "Skin White." To literally go against your own brand name and say "yo, you don't actually need to be white" is confusing at best, and at worst, a cynical attempt at being woke.
What They Could Have Done Better: Launch a tanning brand along with Skin White to cross-promote both. That way, you make it clear why you are actively promoting both.
It Could Be Worse: They could have not tried doing a campaign celebrating diversity at all, and instead insisted that if you think being fair-skinned is "unfair," you may as well join the bandwagon.
They patted themselves on the back too early
What They Did Wrong: Several members of the team that came up with this campaign were sharing it on social media, saying how proud they were to be a part of something so inclusive. We get it. They felt they made something bigger than themselves. Unfortunately, they left themselves wide open to backlash thanks to their self-high fives.
What They Could Have Done Better: Keep a close eye on the feedback from the public before they started tooting their own horns.
It Could Be Worse: They could have already seen the backlash from a campaign that actually meant well, but still went ahead with their wildly offensive not-so-hot take.
They didn't know how to handle the backlash
What They Did Wrong: We won't assume they made new dummy accounts on social media to defend themselves from the backlash, but what we can safely say is they didn't address the negative feedback properly, either way.
What They Could Have Done Better: Anything other than radio silence would have been better. If they could decry the anonymous defenders who were making them come across as petty and vindictive, they'd have taken a step in the right direction.
It Could Have Been Worse: They could be actively seeking out the backlash just to get their name out there, because controversy is the only way they can stay relevant.
They could have put the campaign on hold
What They Did Wrong: In the face of backlash, they persisted. In doubling down on their cause, they made the situation worse.
What They Could Have Done Better: Suspend the campaign. Take control of the narrative. Anything is better than letting people draw their own conclusions, because these people rarely ever give you the benefit of the doubt.
It Could Be Worse: They could have been provided an idea of what not to do in a campaign for a skin whitening brand – and their takeaway ended up being "celebrating diversity is bad. Let's just be blatantly colorist."
WTH was this?
What They Did Wrong:
i'm still cringing over skin white's campaign, there's literally a scene where the "dark" twin is laying on the ground kasi anino siya pic.twitter.com/AnZhflu71L

— Sab (@agnesysabel) April 10, 2019
WTH, guys?
What They Could Have Done Better: The opposite of that. Seriously.
It Could Be Worse:
https://www.facebook.com/GlutaMAX/videos/2188803974782753/
Hold my beer, Skin White.
Who greenlit this?
What They Did Wrong: How many people did these ideas run by without a single one asking, "hey, are we sure we're sending the right message?" Where was the one person who considered this might have been a bad idea?
What They Could Have Done Better: A screening process for bad ideas isn't such a bad idea.
It Could be Worse: They could have said "no idea is a stupid idea" during brainstorming – and meant it genuinely.
Why twins?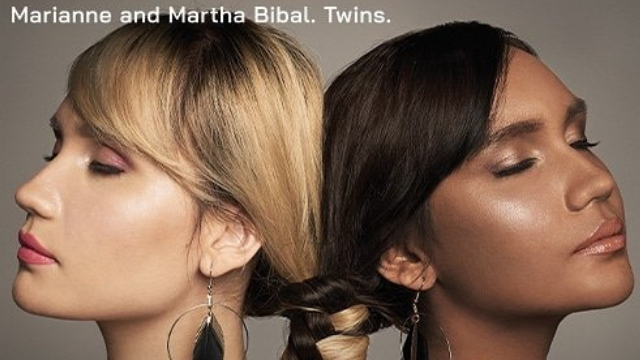 What They Did Wrong: The emphasis on twins was a nice touch to some extent, but it just didn't ring true thanks to #1.
What They Could Have Done Better: Find more diverse twins instead of mestizos and mestizas left and right.
It Could Be Worse: They could have not bothered with twins at all, and just went straight to telling dark-skinned people how awful their lives are.
The most obvious thing
What They Did Wrong: Blackface in 2019? Really? Didn't we just slag Maalaala Mo Kaya over #HottieLovesChubby? Well, clearly, ABS CBN still didn't get it because in an episode where they wanted to celebrate the Aeta identity, their lead actress was not an Aeta, and instead wore brownface. How exactly do you celebrate a certain skin tone when you actively erase people with that skin tone by hiring other people then painting them over instead?
What They Could Have Done Better: Actually find genuinely dark-skinned people instead of painting people black in 2019. We may not have a history of enslaving dark-skinned people, but we sure as heck have a history of maligning them.
It Could Be Worse: Take away all the good intentions and attempt at fake wokeness, then still use blackface. That'll show 'em.
*The views and opinions expressed in this article are solely those of the original author. These views and opinions do not necessarily represent those of the 8List.ph.