Barely a decade since Guillermo Del Toro's Hellboy: The Golden Army (2008), we have a Hellboy reboot, starring none other than Stranger Things' Sheriff Hopper, David Harbour, in the title role. Under the direction of Game of Thrones' Neil Marshall (Dog Soldiers) does it compare to the one-two punch of Del Toro's originals?
BIG SHOES TO FILL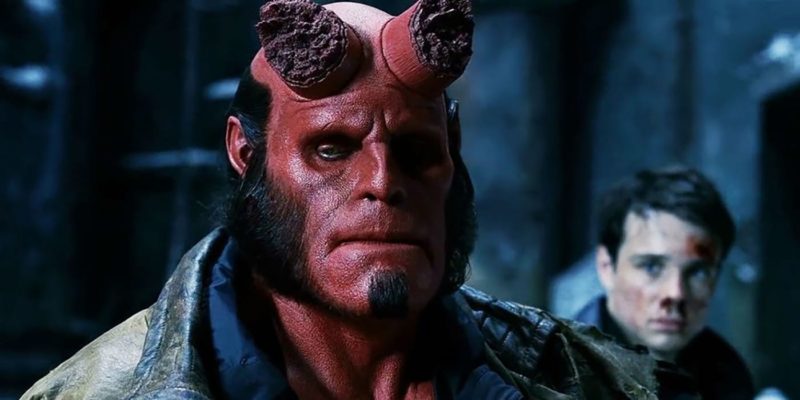 Following up a fan favorite is never an easy proposition, especially when the fan favorite in question is Hellboy as played by Ron Perlman (Pacific Rim) in Guilllermo Del Toro's Hellboy (2004) and Hellboy: The Golden Army (2008). With the Hellboy films, Del Toro's eye for special-effects action (see Pacific Rim and Blade II) brilliantly translated comic book scribe Mike Mignola's signature character into a hero worthy of the big screen. While the films were well-received and made money at the box office, it was on home video that they found their biggest audience, which discouraged funding for a third Hellboy in light of home video's downturn (in favor of streaming) in recent years.
RAISING HELL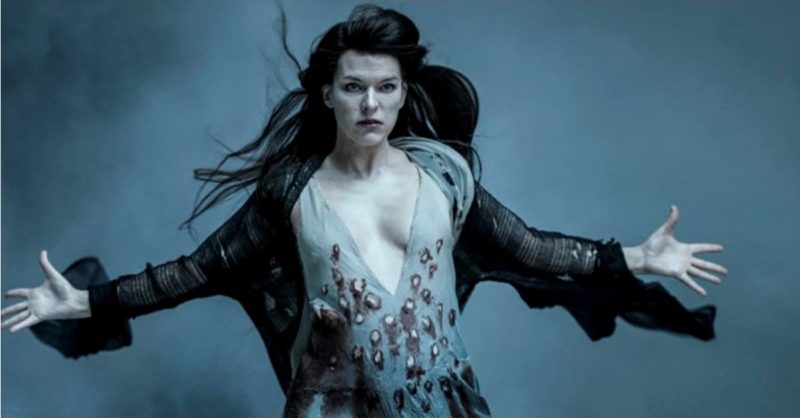 The story revolves around Nimue (Milla Jovovich, Resident Evil), the immortal Blood Queen, who was dismembered by King Arthur and Merlin, her parts hidden across England. In the present day, sinister forces with a grudge against Hellboy are conspiring to reassemble Nimue's parts and bring about an age of darkness on the world of Man. Unawares, Hellboy is up to business as usual as the Bureau of Paranormal Research and Defense's (BPRD) sole demon operative, under the watchful eye of his adopted father, Trevor Bruttenholm (Ian McShane, John Wick). As Nimue's powers grow, Hellboy will take on the dread Blood Queen with the help of Alice Monaghan (Sasha Lane, American Honey), a psychic with the ability to commune with the dead, and Ben Daimio (Hawaii Five-O's Daniel Dae Kim, sporting the WORST. ENGLISH. ACCENT. EVER), an ill-tempered BPRD agent with a secret.
ATROCITY VENDOR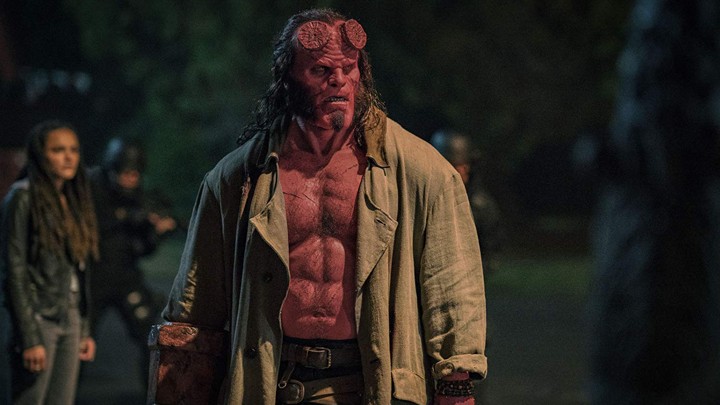 Right off the bat, the film starts like the demented lovechild of Resident Evil and Transformers 5, with Milla Jovovich hamming it up in medieval times with King Arthur thrown in to lend historical (mythological) gravitas. Fealty to the original comics notwithstanding, the material is handled so clumsily here that it is hard to believe that director Marshall is the same man behind a pair of Game of Thrones' most memorable episodes, namely, "The Watchers on the Wall" and "Blackwater".
Where "Watchers on the Wall" balanced authentic character moments with nail-biting suspense as hordes of wildlings, giants, and a wooly-freaking-mammoth stormed Castle Black, Hellboy has flat action scenes punctuated by moments of pointless gore that elicit little emotion beyond boredom.
Frustratingly, much time is spent on flashbacks fleshing out characters' backstories, but little on actual character development. Potentially thrilling concepts, such as a modern-day giant hunt carried out by a secret society, are rendered in so dull a manner, the characters may as well have been playing golf. But seeing as even scenes of golf can be made interesting in the right hands, one wonders how Hellboy could have gone so wrong.
POSTMORTEM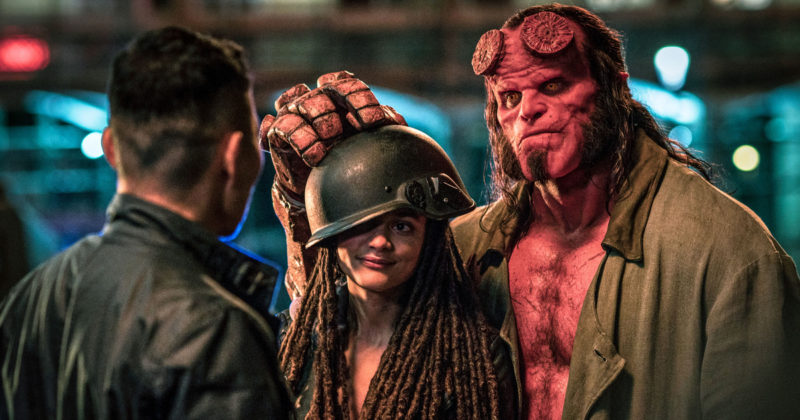 Despite a two-hour runtime, Hellboy manages to be both overstuffed and paced with a seeming disdain for coherence or continuity – it's as though the filmmakers just wanted to get things over with. Exacerbating matters is the sheer number of plotlines running through this thing, as it's comprised of material from 23 issues of the comics, covering the "Darkness Calls", "The Wild Hunt", "The Storm and the Fury", and "Hellboy in Mexico" storylines.
In no particular order, this means that we have Hellboy hunting down a former colleague in Mexico, going giant-hunting in the UK, a pig-faced bad guy's search for Nimue, a retread of Hellboy's origin (which pales next to Del Toro's version), the introduction of Nazi-hunting vigilante Lobster Johnson (Spider-Man 3's Thomas Hayden Church, don't ask), Hellboy's existential angst at being the literal harbinger of the apocalypse, a confrontation with Slavic demon Baba Yaga, Nimue inexplicably falling in love with Hellboy (two seconds after seeing him via astral projection), Alice's kidnapping by faeries as a baby, and Daimio's time as a cursed special ops soldier.
Got all that? Good, 'cuz the filmmakers sure as hell didn't.
RAINING BLOOD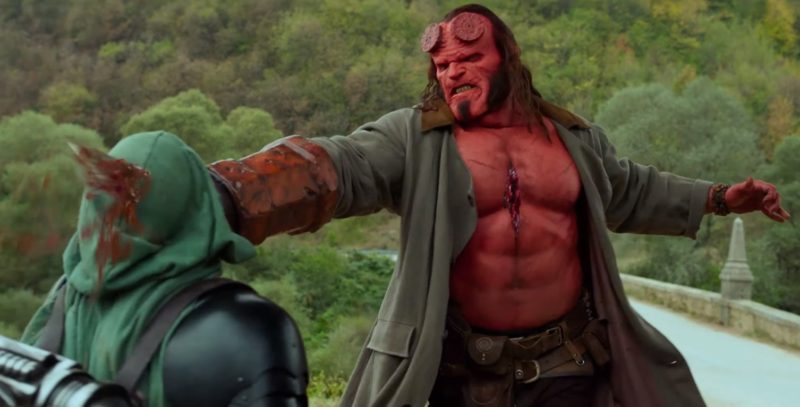 Violence for violence's sake is boring. You can have all the blood and guts in the world, but if you don't care about the people behind or receiving it, then it's about as relevant as to be neither here nor there. The new Hellboy is full of gore, but it's so amateurishly out of place that it comes across like an afterthought to justify the film's R-rating in the United States (in Philippine cinemas, it's pG-13, because any amount of blood and gore is fine, as long as you don't show nudity – gotta think of the children, you know!).
HELLBOY VS HELLBOY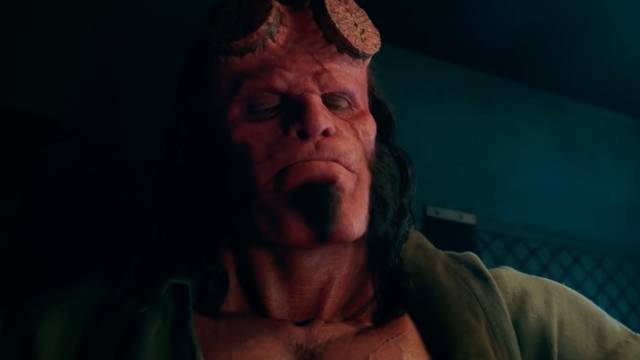 Truth be told, it probably isn't fair to compare this film to its predecessors, but seeing as the new one covers so much of the same ground in such inept fashion, it's pretty much unavoidable.
As the title character, Harbour does his best, but the script by Andrew Cosby (TV's Eureka) leaves much to be desired, only touching on the character's self-conflicting nature in the most superficial of ways. In press interviews, Harbour has said that his interpretation of Hellboy was purposely more emotionally volatile than Perlman's, but what we get onscreen makes the character look more like a petulant adolescent than anything else. At any rate, the full body makeup and prosthetics, while not as immediately endearing as what came before, are excellent, successfully transforming Harbour into the buff hell spawn he's portraying.
IT'S THE MUMMY ALL OVER AGAIN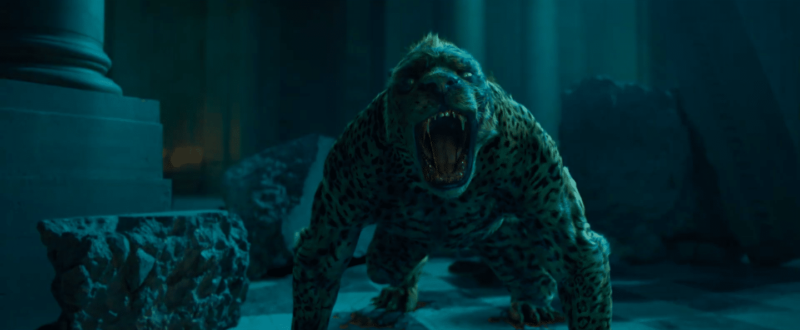 Perhaps the most surprising revelation to come from this overstuffed turkey of a reboot is the realization that the film it most resembles, in terms of pacing, story, effects, treatment (and shameless sequel ambition) is Tom Cruise's disastrous The Mummy from 2017. To wit: An ancient supernatural evil is being resurrected in modern times to wreak half-assed special effects havoc on London, while an immature, military-trained hero –whose only friend can talk to the dead– must contend with a sketchy secret society to prevent the end of the world. And just when the hero finally meets the villain face to face in the last act, the film ends on an underwhelmingly anticlimactic note, but not before someone manifests powers that the audience knew they had the entire time (yawn).  Throw in an end tag (three, in this case) to a sequel that will never, ever be made, and you have The Mummy (2017), er, Hellboy (2019).
Good grief.
THE BOTTOM LINE
Skip this train wreck, go watch Del Toro's originals, and lament the fact that we'll never get a proper Hellboy 3.
What do you think of this version? Tell us below!