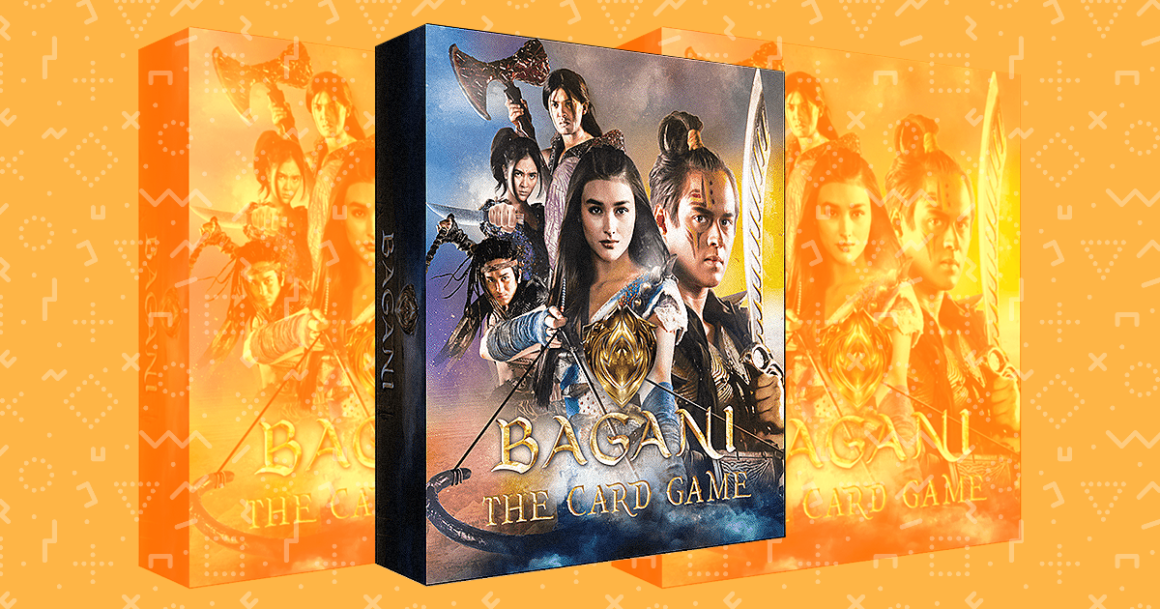 With the ABS-CBN's latest fantaserye recently concluded, most people have had mixed reactions to the sheer kitsch and chutzpah of Bagani, often both hailed and ridiculed for its obvious self-awareness and willingness to poke fun at itself. It wasn't perfect, but hey, it at least didn't pretend to be anything that it was not.
Having said that, Balangay Entertainment, as distributed by Ludus locally, recently came out with a card game based on Bagani, obviously entitled Bagani: The Card Game. Unfortunately, not a few people have dismissed the game off-hand simply because it's, well, Bagani, which is a crying shame.
As one of those gamers who normally would have dismissed this offhand as well, allow me to show you why Bagani: The Card Game deserves a second look for anyone looking for a fun and rewarding game they can pick up and enjoy in minutes.
This game was heavily vetted
You would think that a game based on Bagani would just be a shameless cash-grab, but seeing as the game came out after the series concluded, you would be sorely wrong. In fact, the source of delay came from the initial build of the game being rejected, which resulted in the game developers completely overhauling the game to what it ended up becoming. That kind of quality control never happens with shameless cash-grabs, proving this was not one of them.
The game is strategically deep
Taking a cue from games like Ticket To Ride and Splendor, Bagani is played with cards that all players have access to, including all five Bagani clans, and Sarimaw's monsters, attacking said clans. With proper hand management, one has to defeat as many monsters as possible, in order to gain the most victory points, appropriately called "Dangal Points" in this game. Don't let the Taglish fool you: while this might make some purists cringe, the gameplay is not compromised by this at all.
The cards are visually appealing
Illustrating the main characters of the series, Bagani's cards look very well-done, and even come with an added bonus: each individual card has a different quote from each Bagani, adding a lot of flavor and lore to the game despite its relatively simple mechanics.
It's easy to learn and play, but not easy to master
Not only does the rulebook explain the game well enough for you to pick it up and play on your own, sitting in and playing the game demo took me all of two minutes to figure out the game's mechanics for myself, yet that knowledge didn't guarantee me a win on the first try. Clearly, I missed some of the nuances of the gameplay to assure I got the highest Dangal score.
It's one of the first in the line of quality locally-produced games

Ludus Distributors and Balangay Entertainment have brought us some great games recently, and Bagani is no exception. So far, every single game these developers have come up with have been great at attracting newbie gamers who want to play something other than Monopoly or Cards Against Humanity, and having a local alternative to these international household names could only mean great things for the local industry as a whole.
Also, if you haven't tried out Thomas Regala's Hugot, you are really missing out.
It's the perfect gateway for people who have never tried serious boardgaming
In an age where people have grown tired of the randomness of games like Monopoly and Snakes and Ladders, and the unrelenting crassness of Cards Against Humanity, but clearly aren't prepared to plumb the depths of Agricola, Bagani is a game that introduces new players to modern board game mechanics without intimidating them or turning them off because of its complexity. Plus points if said newbie is a LizQuen fan.
It's perfectly affordable
At only 495 PhP, it's competitively priced and can go head-to-head with the bootlegged Exploding Kittens you usually see being sold in kiosks lately, which, by the way, you shouldn't be supporting, seeing as they're bootlegged.
There is no Victor Magtanggol expansion coming
No, sorry. You won't get a Victor Magtanggol version of this game with exactly the same mechanics. Wink, wink.
*All images courtesy of Balangay Games.
.
Would you purchase and play this game? Tell us below!