8 Reasons to Love 'Control', this Year's Breakout Videogame
Sep 4, 2019 &nbsp • &nbsp Matthew Arcilla


There're a lot of great videogames this August. Astral Chain comes out on the Nintendo Switch this weekend. Double Fine just released Rad last week on all platforms. Rebel Galaxy Outlaw is the one smuggler simulator we didn't know we needed. But if there's one game that stands out, it's Control.
 A third person action shooter featuring paranormal powers, weird creatures and a mysterious government agency, Control is this year's breakout title. It's not perfect – no videogame is – but it stands out because few videogames try to be singular in their creative choices the way developer Remedy Entertainment does. From story to characters, art design to world building, from combat to exploration, Control is special. Here's why.
It's Developed By Remedy Entertainment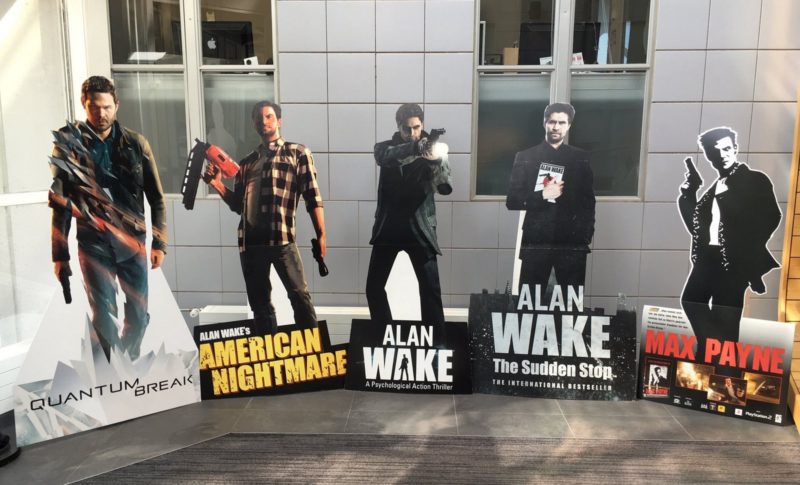 The studio behind Control has graced the gaming world with titles like Max Payne, Alan Wake and Quantum Break. Max Payne featured stylish action and a distinct take on hard-boiled neo-noir fiction. Alan Wake tapped into the engaging qualities of episodic supernatural thrillers. Quantum Break featured exhilarating super powers and a unique 'peak TV' style of storytelling that messed with time travel.
Not everyone sees Remedy's work as the be all end all of the medium, but feature signature touches in style, art and imagination break the mold for game design. When you pick up a Remedy game, expect a game with engaging action, intriguing mysteries, and a love of world building. Remedy may not be on the level of Blizzard, Rockstar or Bethesda, but they make games that possess their unique creative fingerprints.
 

Its Visually Stylish Like Few Other Games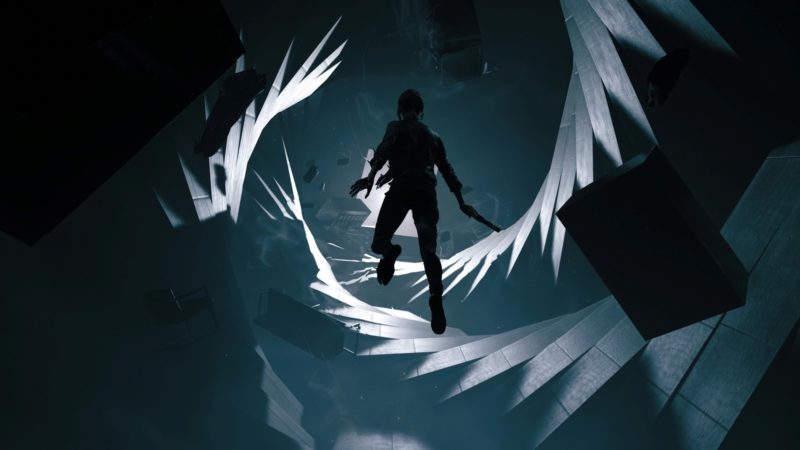 It's difficult to describe in world where photorealistic science fiction like Death Stranding is on the horizon and colorfully cartoony cult favorites like Cuphead exist, but Control is a game that owns an aesthetic like no other. Visually inspired by the films of Nicholas Winding Refn and Andrei Tarkovsky, set amidst Brutalist architecture. With this many influences, Control is a true descendant of games like Max Payne and Alan Wake.
It's Written By Sam Lake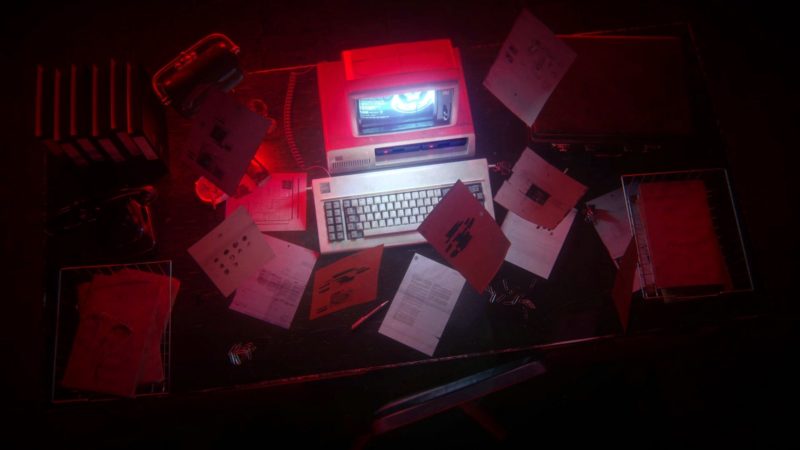 If strange metaphors, sarcastic commentary, wry post-modern humor and dense literary references, then Sam Lake is your man. As creative director, Lake has injected his unique writing style into every game in the studio's twenty-five year history. Lake leverages a love of pulp novels, comic books, and the films of David Lynch to create stories that are wacky and dead serious. In Control, you enter a world where weird is normal.
The Oldest House Is Compelling

The entirety of Control takes place in one building – The Oldest House, a sprawling multi-storied edifice that's like a shapeshifting modern castle, and home to the Federal Bureau of Control. Whether you're in the research wing or the maintenance sector, you'll find loads of mysteries begging to be deciphered, that is if you survive the many paranormal foes that have infested it. Control rewards those who plumb the Oldest House for its secrets.
It's Inspired By Metroidvania

These days most Western games are all about massive open worlds the size of large cities and archipelagos the size of continents. Control draws inspiration from the Metroidvania genre instead. By focusing on one building, the aforementioned Oldest House, it trades scope and scale for depth.  The result is a game that integrates story and location and lets players develop an intimate relationship with its (smaller) world.
The Combat Is Good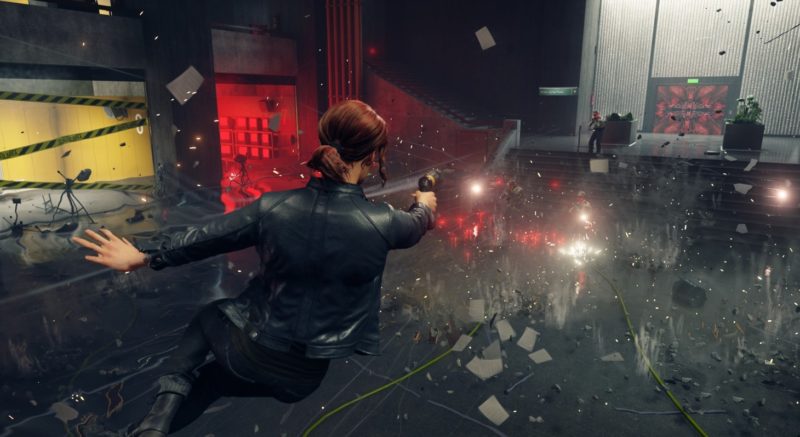 It feels a bit ridiculous in an industry that is 88% about shooting guns at things to say Remedy knows how to do guns good. Still, they've been making shooters since before cover-based systems, progression systems and colored loot were a thing. So it's no surprise that the shooting feels great in Control. Control also features some supernatural abilities that let you fly, lift objects, smash the ground and use debris as a shield.
That being said, You can only keep firing your service weapon for so long before it needs to self-replenish its ammo and you can't use your powers constantly without incurring a cool down. These parts complement each other resulting in a dynamic combat flow. Control asks you to mix it up constantly and improvise.
The Destruction Is Amazing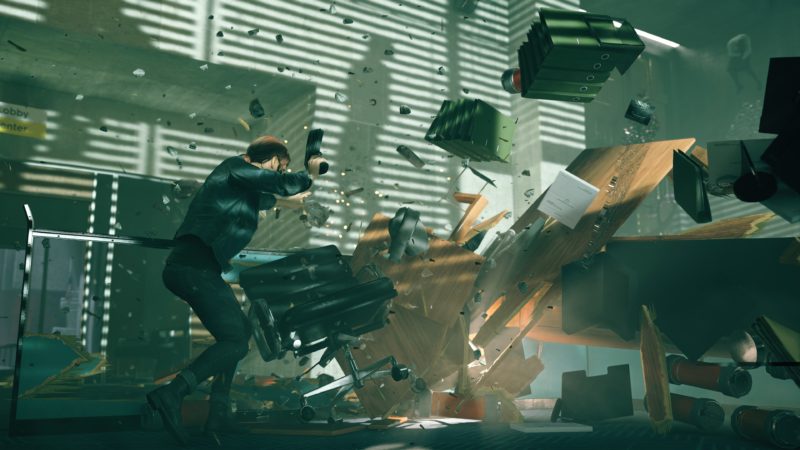 Unlike many other games, the environments in Control are incredibly reactive. Whether you're punching opposition with great force, unloading scads of bullets or lifting vending machines with your mind, advanced physics and destructibility are present. Glass shatters, papers fly, things explode and smoke bursts. When it comes to combat, Control's destructible objects make the chaos feel real.
It's Got Intriguing Characters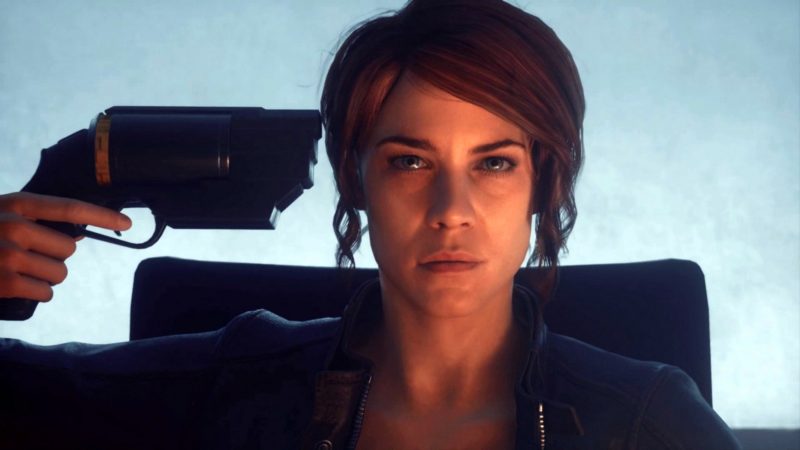 Control is a game that goes for an unsettling, creepy, supernatural vibe and that's reinforced by all the strange characters you meet. Max Payne's own James McCaffrey returns as Director Zachariah Trench, whose bizarre ramblings reveal everything and nothing about the world of Control. Matthew Porretta returns from Alan Wake to play Dr. Casper Darling, the eccentric engineer who studies paraphysical mysteries.
And last but not least is Courtney Hope, the deuteragonist of Quantum Break, who plays Jesse Faden, the star of Control and the game's player avatar. Faden is a driven but introspective heroine who seeks answers to the mysteries that have haunted her since she was a child. In Control, the attention to detail is on story not stars, characters not caricature.
What do you think of this game? Tell us below!