The Script performed Live at the Mall of Asia Arena this past Saturday, and it was one of the most incredible and energy-filled rock concerts we've been to. From the second they got on stage, the chemistry with their fans was undeniable. One thing is for sure, you could really feel how happy they were to be back performing for us, their Filipino fans once again, and they gave us quite the concert to remember.
Here are 8 moments from that night that we're always going to look back at:
Superheroes (Opening)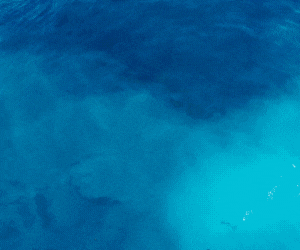 The Script opened their set with one of their more well-known songs, "Superheroes", and from that very moment, we all knew that it was going to be such a great show. There was undeniable electricity when you put together Danny's melodic voice, Mark and Glen's incredible talent on the guitar and drums, the excited fans, and their surprisingly trippy graphics. It was such an incredible set.
The Man Who Can't Be Moved
For fans like us, who have been following The Script since back in the day, this was a very special one. Hearing "The Man Who Can't Be Moved" live was insane. It was like we were all taken through all the emotions of a story that Danny was telling us, and he couldn't have done it better. It was surreal.
Bambikes
The band said that they like to do something crazy at every one of their concerts, and for this one, they brought out Bambikes. Bambike's goal is to come up with the greenest bikes on the planet that are built by builders from the Gawad Kalinga foundation. What a great way for The Script to use their influence for the betterment of the country. Just another reason that The Script is amazing — in addition to Danny and Mark getting on the bike in the middle of the stage.
"You guys are the ocean"
In the middle of singing "No Man Is an Island", Danny turned the crowd into the ocean! He had everybody put their right hand over the person beside them, whether or not they knew them, and jump first to the right and then to the left, and then again — which made a really cool wave illusion.
Singing in the Crowd
Halfway through the concert, much to our surprise, Danny, Mark, and Glen came up to the upper patron area where our seats luckily were! And not just for a minute — they stayed and sang "Never Seen Anything (Quite Like You)" and "If You Ever Come Back", with us as their chorus and it was the sweetest thing. Not just that, Danny even managed to squeeze his way through the lower box, while singing, just to be able to interact with his fans! It's so heartwarming to see a band love their fans as much as their fans love them.
Encore
Not too long after they got off stage, and with a little bit of "We Want More" chanting, The Script was back on the stage performing one of their best hits, "Breakeven", and they did it so well. Hats off to them for performing for two hours with the same incredible energy as when they started!
Lit Up by the Audience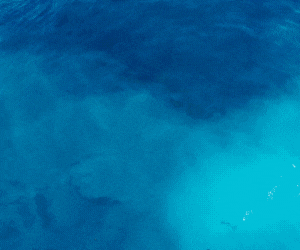 During their last song, Danny asked for the spot lights to be turned off and for the Arena to be lit solely by the audience cellphones. If you were in the audience, and you looked around, you'd have to admit that it was crazy to imagine how bright all of our phones made the entire arena — in fact, it was pretty magical. Before they performed their last song, "Hall of Fame", Danny mentioned how it was a night that wouldn't be easily forgotten and that the passion he has for his Filipino fans and the electricity that we all felt that night would be something he takes to his grave — and we definitely will too.
Perfect Production
It was overall such a great concert. Every song had more energy than the last, accompanied by the best graphics, lights, and confetti, not to mention how The Script made us all feel so special— they even asked if we would adopt them! It was so incredible seeing them live and, we can't wait to see them again, and again! If you didn't make it to this show, make sure you make it to the next — it's undoubtedly an experience to remember forever.
What was your experience like? Tell us below!