Breakfast dates are rare these days when friends and couples are most likely to sleep when the clock strikes 2AM. The result? They wake up in the early afternoon which, and nobody has to tell you this, messes up the body clock and your mood for the rest of the day. But why not try something new? Get out of bed early and have breakfast somewhere where they don't serve ready-made, cheap burgers or anemic pancakes. Surprise yourself and jump-start your day with a sweet breakfast time in these restaurants.
Bean and Yolk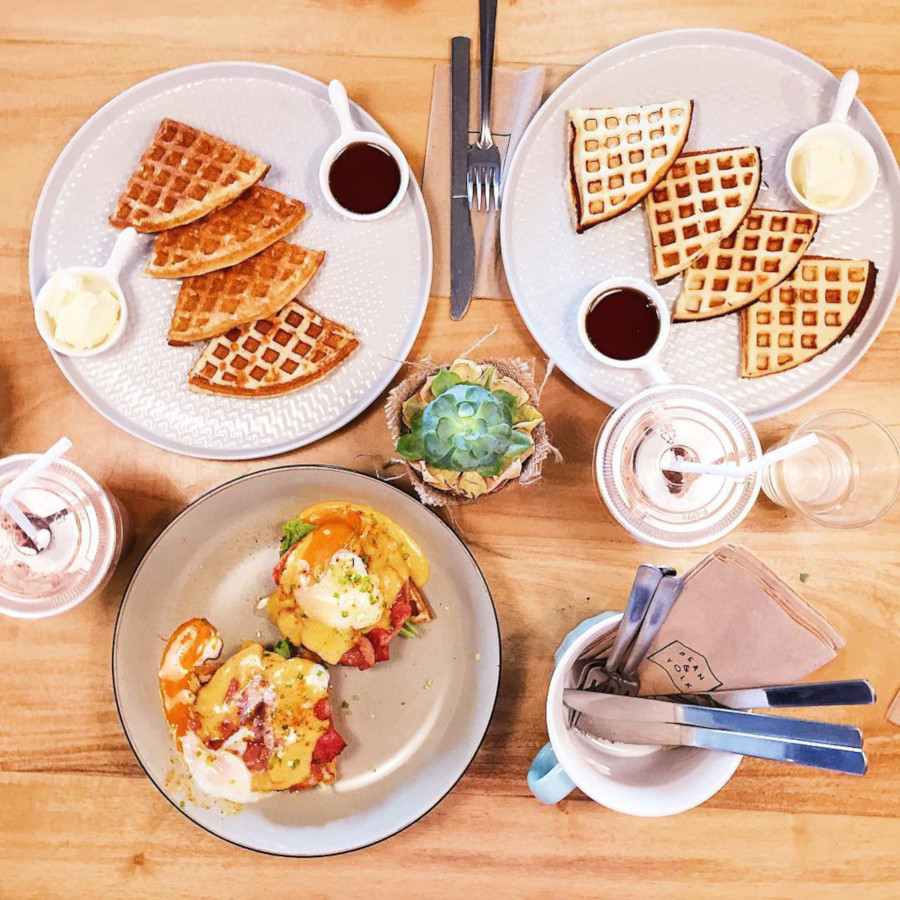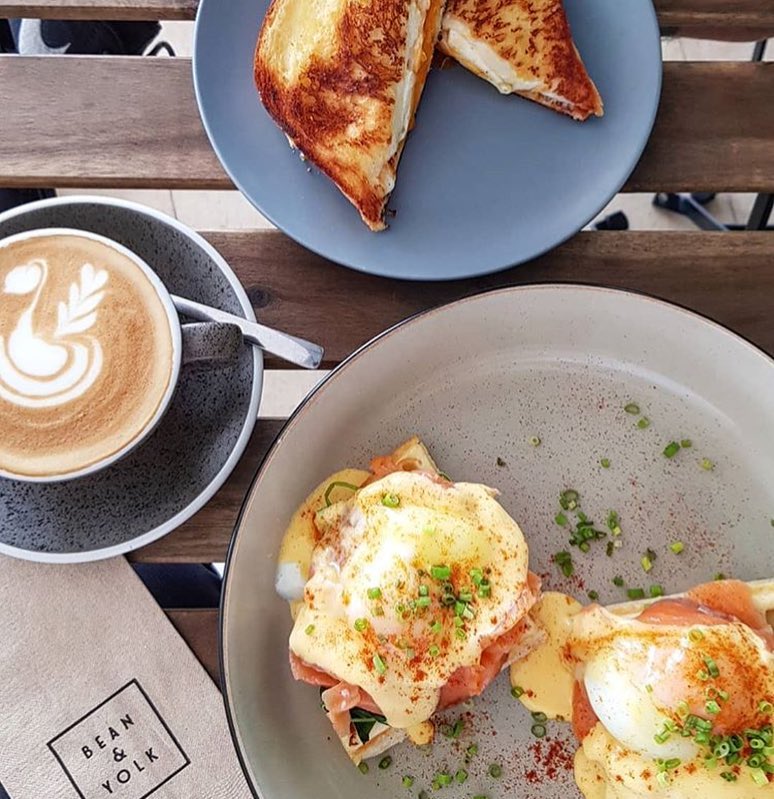 Upper Ground, Westgate Hub, Muntinlupa City
Open Hours: 7AM to 10PM daily
Contact: 0916 570 4878 | Facebook
Average cost for two: Php 700
Breakfast favorite eggs take center stage in this restaurant in Muntinlupa. It once had a branch in Poblacion which catered to busy Makati employees or those who've had the time of their lives the previous night and want to have comfort food for breakfast. Sadly, their Makati branch is closed until further notice but now the residents of Muntinlupa can enjoy Bean & Yolk's famous Eggs Benedict (Php 325) and Cara's Favorite (Php 195), a delectable gooey cheese sandwich.
Burrow Cafe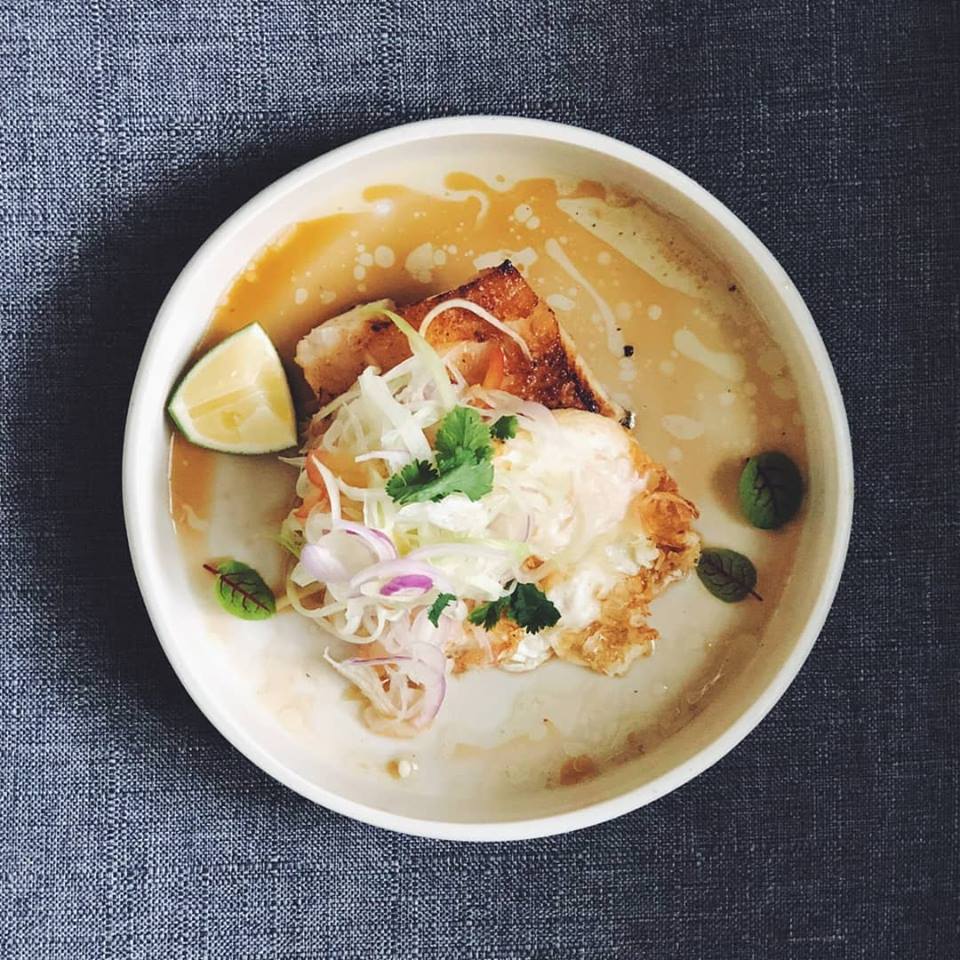 113 Beverly Hills Avenue, Beverly Hills Subdivision, Taytay, Rizal
Open Hours: Wednesday to Thursday 8AM to 4PM / Friday to Sunday 7AM to 4PM
Contact: 0917 622 9795 | Facebook
Average cost for two: Php 1,000
For a feast of the senses and the palate, the newly opened Burrow Cafe at Antipolo Beehouse serves as the perfect weekend breakfast date. It's a green paradise a few hours from the city located 76 steps down by the river, deep in the grounds of Antipolo Beehouse, and nestled underneath a garden. Enjoy their all-day breakfast and lunch offers while basking in natural light from the tall glass windows. The interior also has hammocks you can lounge in and a stream by the side of the building where children can also play.
Early Bird Breakfast Club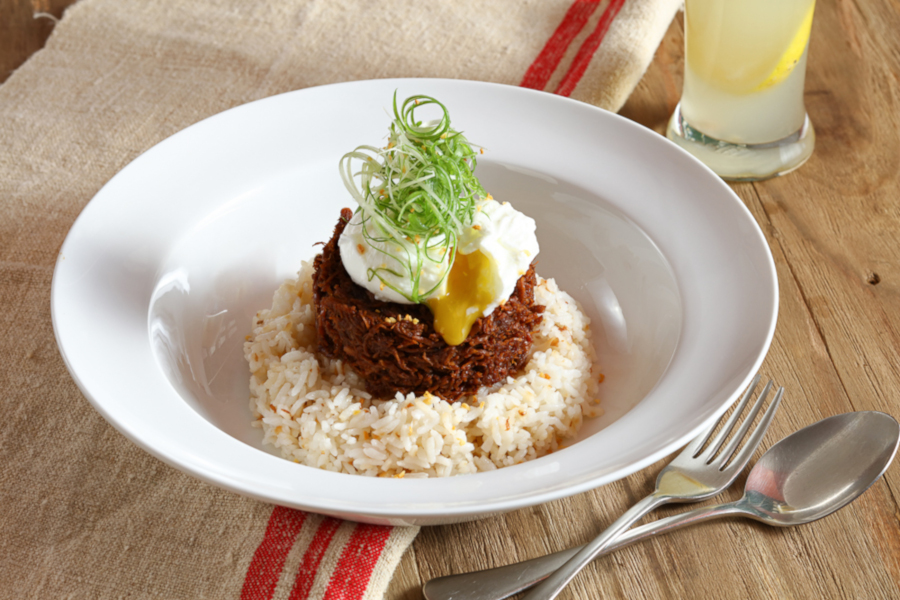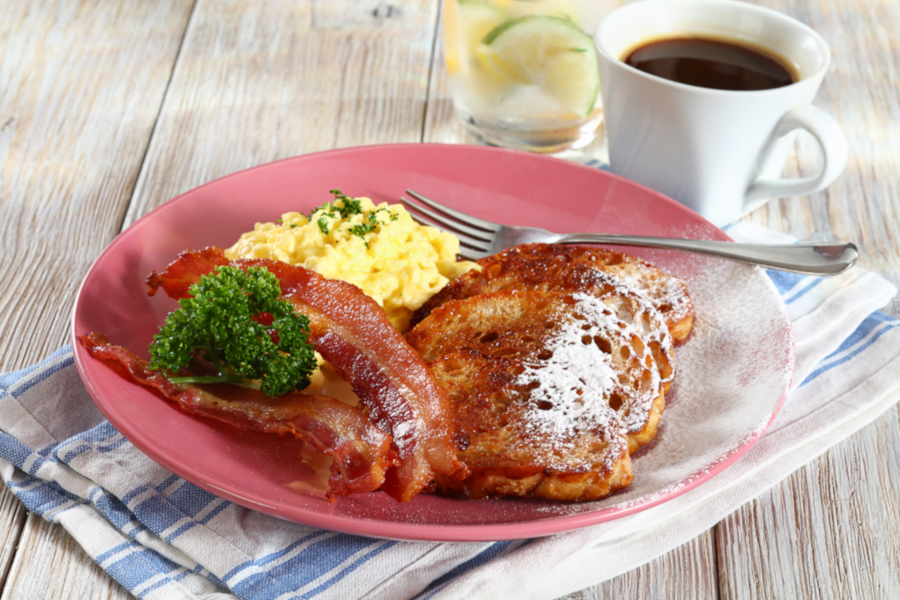 Unit C G/F Fort Pointe 2 Building, 28th Street, BGC, Taguig
Open Hours: Sunday to Thursday 7AM to 9:30PM / Friday to Saturday 24 hours
Contact: (02) 808 9269 • (0917) 871 9041 | Facebook
Average cost for two: Php 1,200
Their aim to uplift mornings with an exquisite breakfast was certainly achieved, and not only during mornings but throughout the days as well especially during the weekends where they're open for 24 hours. Early Bird Breakfast Club serves everything – from Pinoy comfort food (Adobo Sunrise for Php 295) with a twist to full American breakfasts (French Toast with Bacon and Eggs for Php 325). Their after-meal affairs (or desserts) include Yin & Yang Champorado (Php 275), which is served with sweet toasted dilis on the side.
They have two other branches in Century Mall, Makati and Eastwood Mall.
Apartment 1B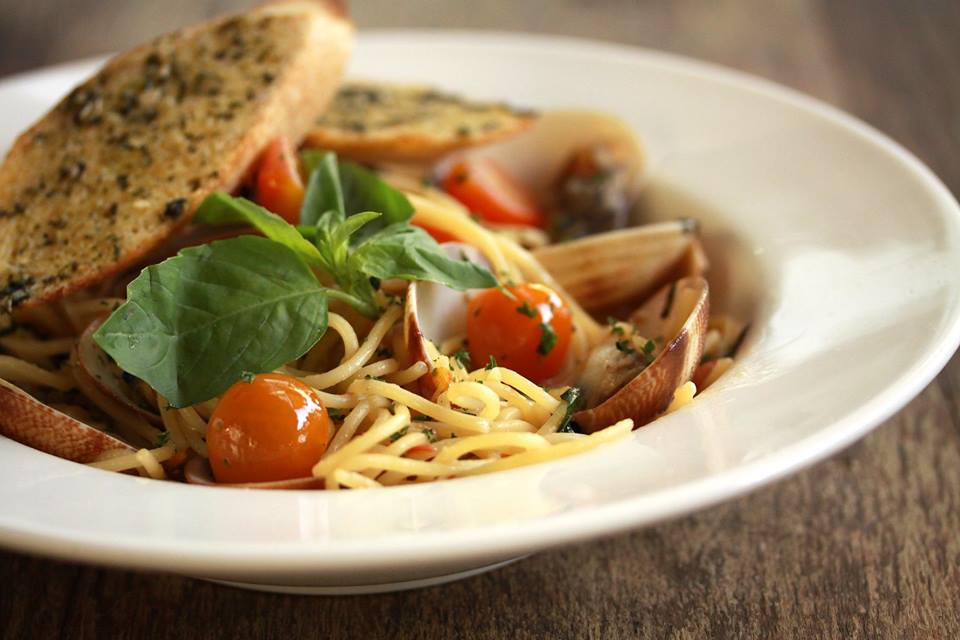 1 Lafayette Square, 132 L. P. Leviste Corner Sedeno Streeet, Salcedo Village, Makati City
Open Hours: Monday to Saturday 7AM to 11PM
Contact: (02) 843 4075 | Facebook
Average cost for two: Php 1,200
Apartment 1B by Chef Marivic Diaz-Lim offers gourmet comfort food with the best quality ingredients. A few minutes' walk from the central business district of Makati and located in the quiet Salcedo Village, you can enjoy Apartment 1B's array of breakfast meals, sandwiches, pastas, mains, nibbles, and desserts. After hours, you can drop by for spirits, cocktails, and beers.
Apartment 1B is also located in Rockwell and The Henry Hotel in Pasay.
Habitual Coffee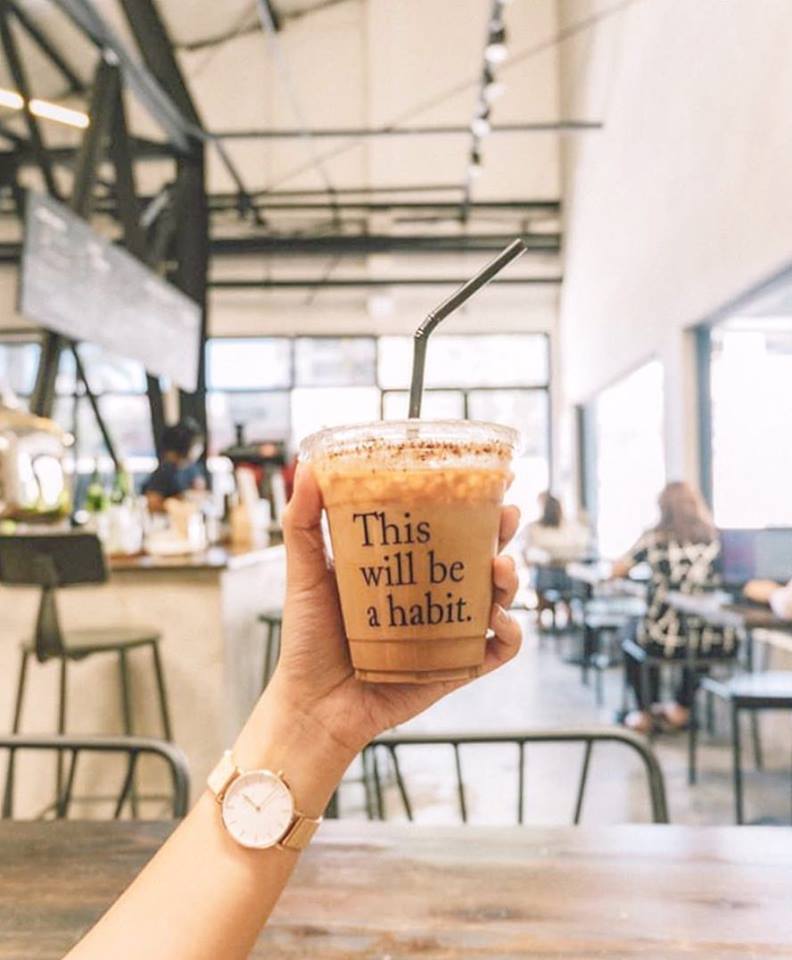 2135 Chino Roces Avenue, Makati
Open Hours: Monday to Saturday 8AM to 9PM / Sunday 11AM to 6PM
Contact: (02) 833 9556| Facebook
Average cost for two: Php 700
What are mornings without coffee? Habitual Coffee has a wide range of coffees and specialty coffees waiting to for various coffee lovers. They have Single Origin, Coffee, Aeropress, Cold Brews, Iced Coffee, non-coffee beverages, and frozen beverages. Pair your chosen drink with their El Pago Sausage Plate (Php 220) or Brisket Sandwich (Php 220) and you just might find yourself coming back each day out of habit.
Habitual Coffee also has locations in Uptown BGC, and Ayala Vertis North.
Le Petit Soufflé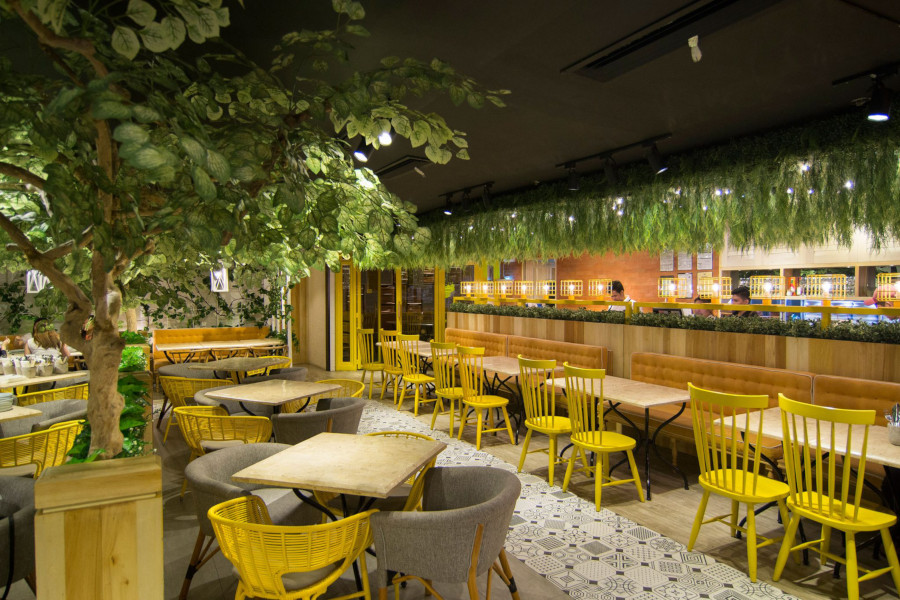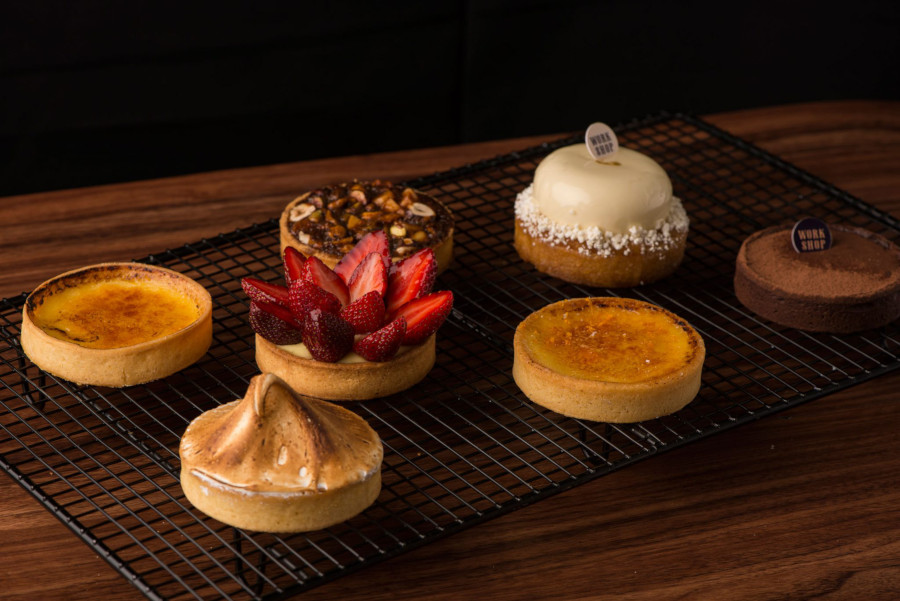 3F, Century City Mall, Kalayaan Avenue, Poblacion Makati
Open Hours: Monday to Thursday 11AM – 9PM / Friday to Sunday 10AM to 10PM
Contact: 718-5681| Facebook
Average cost for two: Php 1,100
The garden interiors and somewhat rustic corners of Le Petit Soufflé make for a great place to eat a hearty meal. This playful and modern French-Japanese Bistro serves a wide selection of both sweet and savory comfort food as well as pastries made with the finest ingredients and all from scratch. Dining will give you a new perspective on comfort food!
Le Petit Soufflé has another outlet in SM Megamall at the second floor of the Mega Fashion Hall.
Crepe Amélie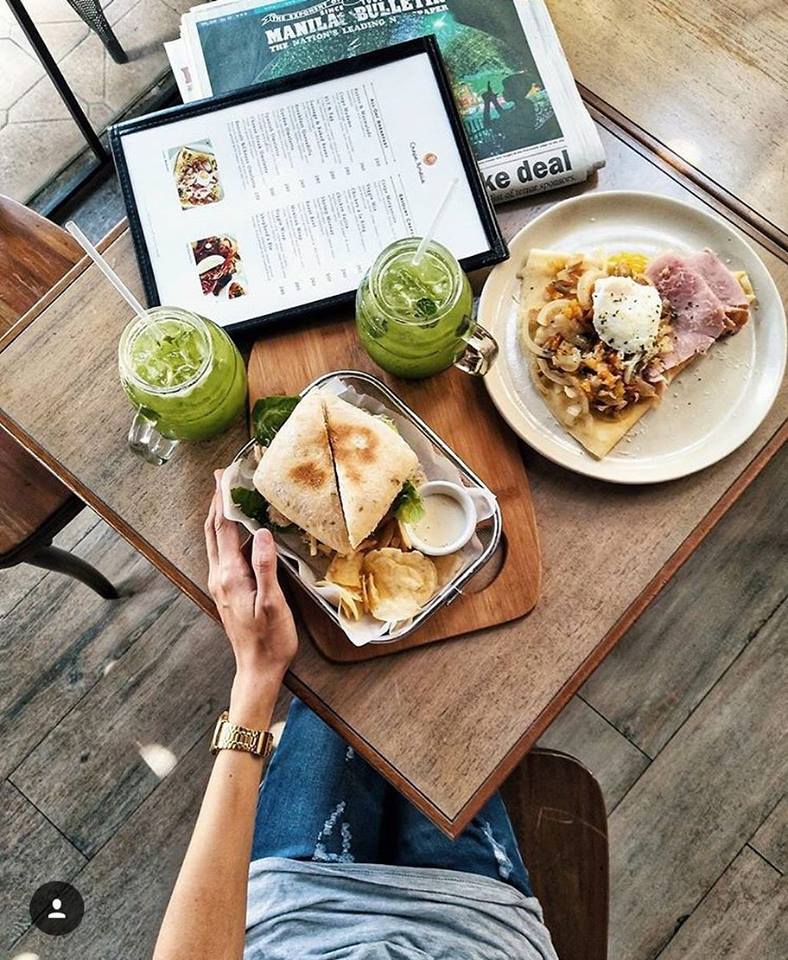 Ground Level, Antel 2000 Corporate Center, Valero Street, Salcedo Village, Makati City
Open Hours: Monday to Thursday 9AM-10PM / Friday 9AM-11PM / Saturday 9AM-5PM
Contact: 751-4038 | Facebook
Average cost for two: Php 700
If the interiors of Crepe Amélie make you want to Instagram it right away, you might want to wait for your food to arrive. You can never go wrong with their all-day breakfast and savory crepes which include everything from bacon to an assortment of vegetables. For dessert, try their famous Mango Samurai (Php 300) and find out for yourself why it became a best-seller. If you haven't had enough of crepes, you can also purchase whole crepe cakes to consume in the comfort of your home.
Crepe Amélie has another branch in A Venue Mall along Makati Avenue.
Yamato Bakery Café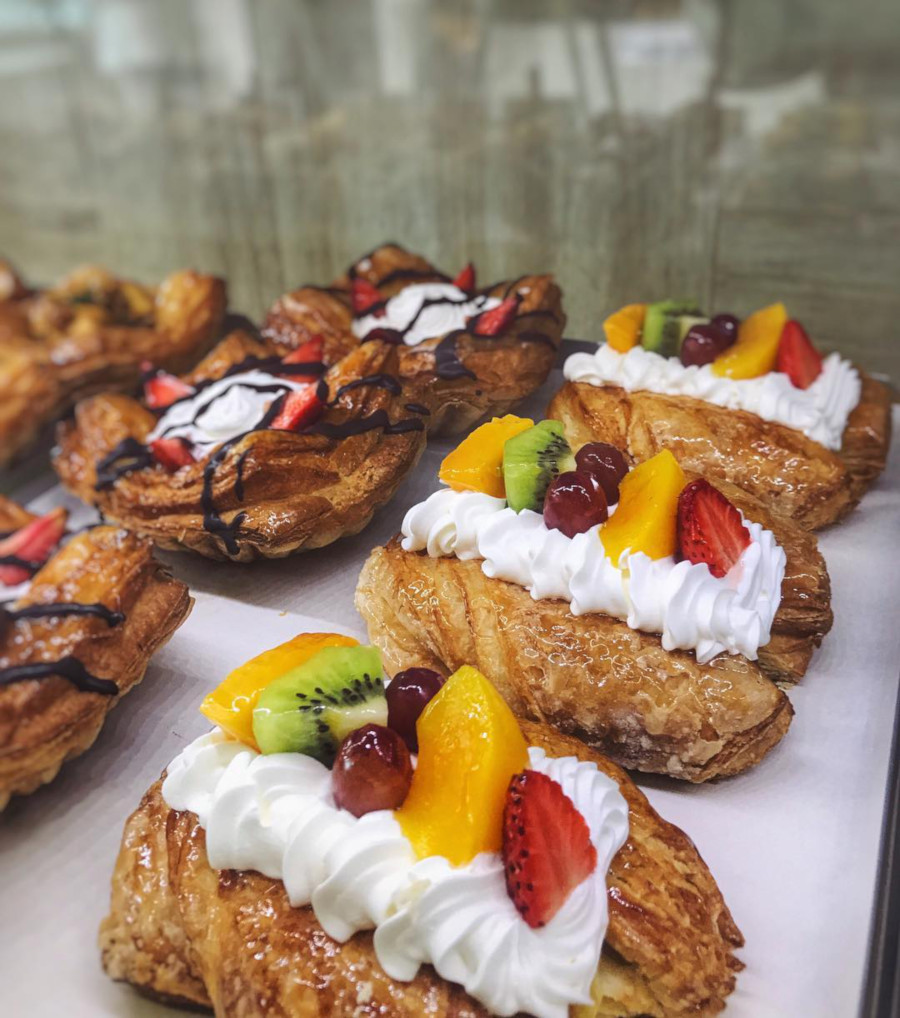 22 Jupiter Street, Bel-Air, Makati City
Open Hours: Monday to Sunday 7AM to 10:30PM
Contact: (02) 656 4360 | Facebook
Average cost for two: Php 200
You can never go wrong with good pastry in the morning. Yamato Bakery Café by UCC has everything you'd want baked to perfection: from croissants, Danish, rolls, pies, and bread, to sandwiches and cakes. It's a Japanese bakery which makes its pastries fresh daily, all the more reason to pay a visit and taste the goodies for yourself!
Yamato Bakery Café also has branches in Ayala Malls the 30th in Pasig and in Bluebay Walk in Pasay.
Got anything else to add? Share it with us below!