Raise your hand if you can't get enough of rom coms; the beloved movie genre is here to stay and is bringing along new films for us to enjoy this 2018. From sequels to movie adaptations, here are 8 romantic movies you should watch in theaters this year.
Mamma Mia! Here We Go Again
After 10 long years, our favorite musical film is back with a brand new film and a baby! Mamma Mia! Here We Go Again will follow Sophie as she faces new challenges of being a mom. The film will also show Sophie's mother, Donna, when she herself was raising Sophie alone. If you think the film can't be more extra, the just wait for all of Cher's scene.
Overboard
A remake of the 1987 film (with a twist), Overboard is about a spoiled rich and mean-spirited playboy who, one day, wakes up with amnesia after falling off his yacht, and a single mom who convinces him that they are married.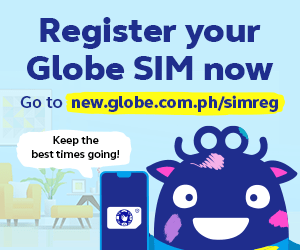 Crazy Rich Asians
One of the most highly-anticipated films of the year, Crazy Rich Asians will be the first rom-com in Hollywood that will feature an all Asian cast! Based from the bestselling novel of the same name, Crazy follows Rachel and Nick, who travels to Singapore to attend the wedding of Nick's best friend; Rachel then discovers that her boyfriend comes from a filthy rich family.  FUN FACT: the cast will include our very own Kris Aquino!
Love, Simon
In 2017, we had Call Me By Your Name, for 2018, we'll have Love, Simon. Adapted from a YA novel, Love, Simon is a story about Simon, a closeted gay teenager, who struggles to come out of the closet. Love, Simon is surely one of this year's most highly-anticipated gay films.
Every Day
Prepare to feel too cheesy when you watch Every Day; based from the novel of the same name, Every Day tells the story of a girl who falls in love with a spirit named A; A is a travelling soul and wakes up in a different body every day.
Fifty Shades Freed
We didn't think this day would come, but sadly, everything has to end. Fifty Shades Freed, the last film from the trilogy, will serve as the closing chapter of the Fifty Shades of Grey trilogy. The last film will see the lovebirds adjusting to life as a married couple and some baby drama.
Permission
What happens when your partner for a decade decides that you two should see other people to "test out" your relationship before you settle down? Let Permission answer that question for you.
Half Magic
Girls, promise yourself this: let 2018 be the year that makes you immune from douchebags and fuccbois. Let Half Magic teach you a thing or two about sisterhood and self-respect.
Which of these are you looking forward to the most? Tell us below!