8 Songs We Wish We'd Never Hear Again in 2019
Jan 17, 2019 &nbsp • &nbsp Kel Fabie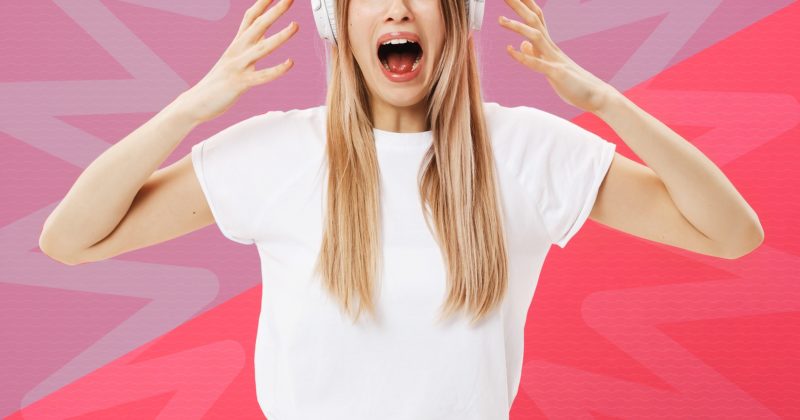 It's 2019, and it's a great year to clear out the trash, as Marie Kondo would say (we think). But not all types of garbage happen to be physical. Some are also musical, and they have got to go.
Now, not all 8 of these songs are bad songs, by any means, but 2018 sure did a bang-up job of making us end up hating these songs, after everything has been said and done, regardless of initial quality. Here now are 8 songs we hope to never, ever hear again in 2019….
The Middle – Zedd, Marren, Morris & Grey
Why It Needs To Go Away: This song is one of those maddeningly LSS-friendly songs that just refuses to vacate your headspace, replete with vapid lyrics that would make Fred Durst seem like a Shakesperean poet. We get that some people loved "The Middle" because it's catchy as all get out, but I'm losing my mind just a little every single time I heard that chorus come the second half of the year.
Havana – Camila Cobello
Why It Needs To Go Away: Striking out on her own and making quite a splash after her stint with Fifth Harmony, Camila Cabello's ode to Havana (ooh na-na) was  pretty great – the first few hundred times you heard it. But once you've crossed the heard-it-a-thousand-times threshold, you just wished for the sweet release of sleep to be spared hearing it – until it plays even in your dreams, making them nightmares.
Kung 'Di Rin Lang Ikaw – December Avenue featuring Moira Dela Torre
Why It Needs To Go Away: There was no escaping this song, and its opening lyrics, which usually happen to be the only lyrics anybody knows from this song. It's absolutely cringeworthy how often you hear someone start singing "Kung hindi rin lang…" and then never bothering to continue with the song, since they have no idea what comes next. Not since "Wala Ka Bang Napapansin" have we had a song with such a self-looping intro. The fact that you could easily segue "Dahil Tanging Ikaw" by Jaya as a second line to the song doesn't help it, either.
This Is Me – The Greatest Showman
Why It Needs To Go Away: Aside from the fact that the song sounds a bit like Demi Lovato's song also titled "This Is Me," this was simply a song that refused to go away the entire year, like an Ed Sheeran song remixed by The Chainsmokers on Jose Mari Chan's piano. Not only did it get overplayed at the start of the year when they released The Greatest Showman without a single mention of German Moreno (for shame!), the song even got a second lease on life when the "Reimagined" album got released, featuring Keala Settle, Ke$ha, and Missy Elliott. Talk about flushing something down only to have it come bubbling back…
Mundo – IV of Spades
Why It Needs To Go Away: Goodbye, Gwapo Rock. Your days are gone. In your place now are hyper-competent, uber-talented singers and songwriters who look like they're not on speaking terms with their barber. Unfortunately, with that kind of talent and popularity came massive overplaying, and next thing you know, "Mundo" hit memetic proportions, to the point Sandara Park's family name has now been changed to Tingangmgasalita.
Bboom Bboom – Momoland
Why It Needs To Go Away: We were happy to have another fun K-Pop ditty enter our lexicon, but then we started noticing they were just changing the vowels of their hits, because after Bboom Bboom, they went with Bam. We're wondering if they need to ask Kris Aquino for permission for their next hit, but they really crossed the shark when Momoland met Lololand, and we were treated to the crossover nobody asked for: our now-erstwhile new favorite K-Pop girl group with former Governor Chavit Singson.
And don't get us started on how many Christmas parties featured a dance number abusing this song. Just. Don't.
Superhero Mo – Ex-Batallion
Why It Needs To Go Away: Don't get me wrong, because as the foremost analyst of Ex-Batallion's highly philosophical hit, I actually liked "Hayaan Mo Sila," so I'm not out here just to slag on Jeje Rap. There are quite a few gems in that genre. Unfortunately, it's the opportunities Ex-B got after their monster hit that really make me cringe, particularly this one featuring Alden Richards, aka Victor Magtanggol, aka everyone's favorite TV show of 2018. Oh, wow. This song was just the worst. And they kept playing it every chance they got!
In My Feelings – Drake
Why It Needs To Go Away: Do I really need to explain this? No, Kiki doesn't love you, and she isn't going to hit you up if you get run over or arrested while dancing outside your own moving car on the street. Of all the songs that could go viral this year, it's a shocker that this got so much traction while Eminem's diss track "Killshot" is right there for the taking.
What song have you had enough of? Tell us below!