8 Strict Rules for Staying in the Marvel Cinematic Universe
Aug 22, 2019 &nbsp • &nbsp Matthew Arcilla
With Avengers: Endgame and a 22-movie saga behind us, it's fun to think about the people whose names and faces have become so inextricably linked with it. The Marvel Cinematic Universe has transformed their lives and their careers – regardless of whether they were famous box-office draws or up-and-coming talents operating at a lower profile.
Of course, the Marvel Cinematic Universe is such massive, money-printing machine made of multiple pieces and powerful brand interests that requires strict rules to protect its reputation and its revenue. And every actor who signs up to don the mantle of a nerd famous comic book character must adhere to them.
Make no mistake – millions of dollars in acting paychecks, a box office gold star on your filmography and your name and face becoming a powerful brand on its own are all privileges that many actors would kill for – but that doesn't mean it's not work. You've got to obey the rules, surrender your usual career privileges, be constantly available and always smile.
Here're 8 strict rules for every actor who wants to be a part of the Marvel Cinematic Universe.
Extensive Background Checks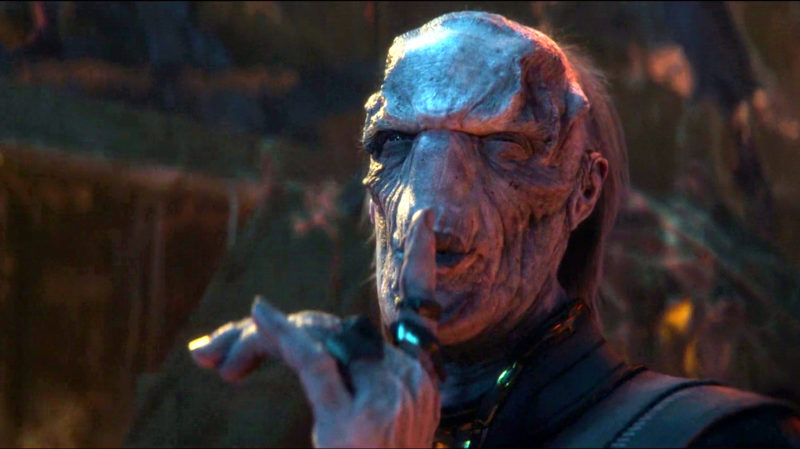 Image source: Marvel Entertainment
When an actor signs up for the MCU, extensive background checks are made to ensure no past ghosts will come back to haunt them or the Marvel and Disney brands. Tom Vaughan-Lawlor, who played Ebony Maw in Infinity War said, "They do background checks to make sure you're not a white supremacist and they're not hiring someone with weird baggage."
Stay Fit All The Damn Time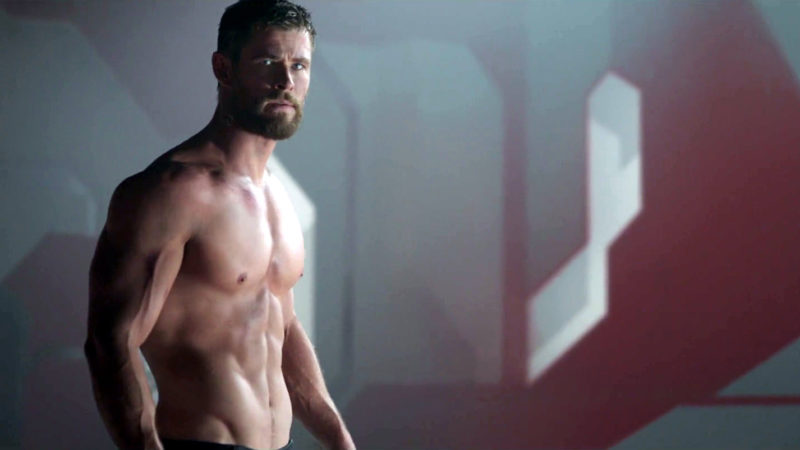 Image source: Marvel Entertainment
Part of the image of the superhero is looking effortlessly fit, such that Disney and Marvel require strict diet and demanding workout routines. Many of the long-term players in the MCU log in two hours of gym time daily and have zero fun in their food intake. Just think about the Herculean effort required for Chris Hemsworth to smile despite having eaten little more than boiled chicken for nearly a decade now.
There is some room for freedom though. While Robert Downey Jr. engaged in weight lifting to maintain his basic shape, he took to Wing Chun to build tone and endurance. Chris Evans began incorporating plyometrics and gymnastic exercises to develop the agility of a super patriot. Tom Holland on the other hand, practices boxing and gymnastics to create that distinctive Spider-Man form.
No Debating Creative Decisions

Image source: Universal Pictures
Film is a collaborative medium, so while directors and producers and editors usually take lead on most of the major creative decisions, actors are accustomed to having some say on their characters. But being part of the MCU means relinquishing any sense of creative authorship. That's because each character (and their actor) is a single piece in a larger machine.
This is a jarring experience for most actors and the consensus belief among most entertainment journalists and Hollywood insiders is that any one who oversteps their bounds gets the boot. That's the word on Edward Norton, who played Bruce Banner in 2008's The Incredible Hulk. Norton reportedly asked for more creative control over his character than Marvel was willing to give.
When the Bruce Banner character was slated to become a part of the first Avengers film, Marvel issued a statement saying Norton would not return, declaring "the need for an actor who embodies the creativity and collaborative spirit of our other talented cast members." That's some shade. Marvel immediately found Norton's replacement in Mark Ruffalo.
Being Kept In The Dark, Script-Wise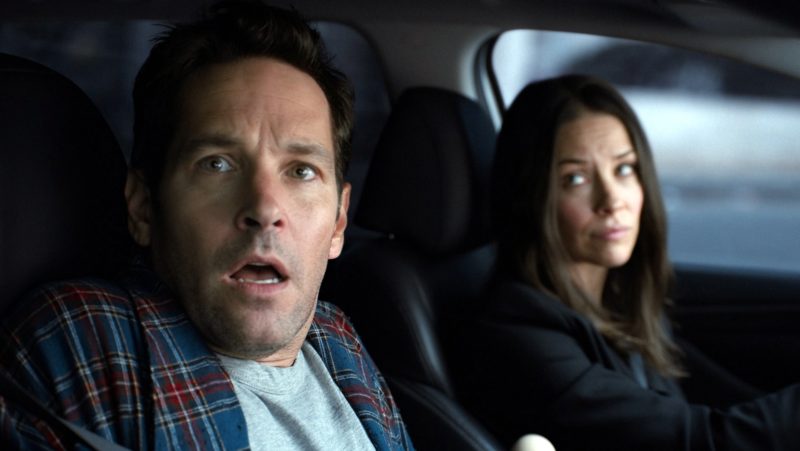 Image source: Marvel Entertainment
An incredibly obsessive fanbase – and entertainment websites eager to feed their hunger for spoilers – means that Marvel goes to great lengths to maximize script security. Actors must surrender their cell phones before entering specially designated rooms where they read the script one time and in one sitting. The rooms are small and windowless.
Paul Bettany, who plays Vision, said these circumstances were hard on him because he has dyslexia and so it took him hours to read the script to Infinity War. Not that it mattered as no actor knew the entire plot until they were piled into a small van to receive their final plot briefing and realized they'd been operating on fake details and false endings tweaked to ensure leaks can be traced to their origin.
Always On Call For Cameos and Reshoots (and Merchandise)

Image source: Collider
The Marvel Cinematic Universe is not unlike an ongoing television series albeit one playing out on the big screen. Which means that as the ongoing story lines that cut through individual movies take shape in ways that its overseers don't really foresee. That's why the various actors in the MCU must always be on call for the reshoots needed to adjust these stories.
And that 'on call' status extends even further, such as for cameos in other Marvel movies. The actors don't have the option to decline these appearances and don't count against the number of movies they signed on for. They're also required to show up for licensors whether it's to have their faces scanned for video games and toys or show up at a product launch.
Constant Charity Work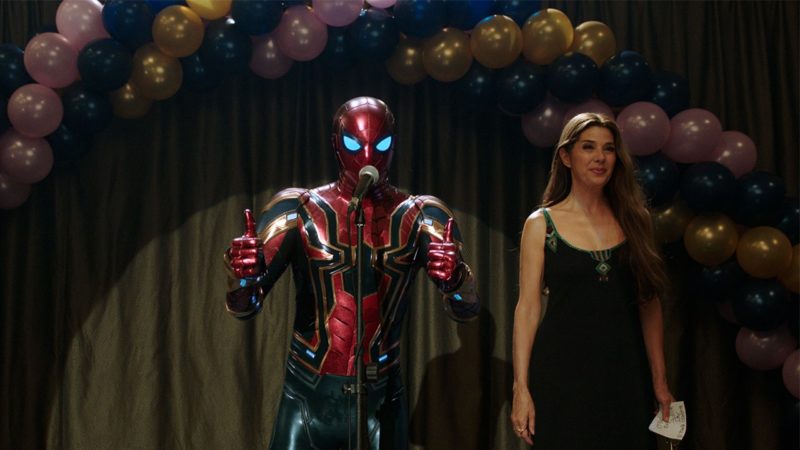 Image source: Sony Pictures Entertainment
Part of being the pantheon of justice friends means maintaining a squeaky image. In addition to staying all around wholesome, you've got to keep on doing charity work. People want to believe that these famous actors embody the values of their on-screen heroism so Disney and Marvel has them out all the time appearing at charities, visiting hospitals.
Like the exercise and diet clause, there's some freedom to personalize charity work requirements. Robert Downey, Jr. partnered with Limbitless to deliver an "Iron Man" prosthesis to a kid with an underdeveloped right arm while Scarlett Johansson works with various food-related charities like Feeding America to address hunger in and out of the United States.
Demanding International Press Schedules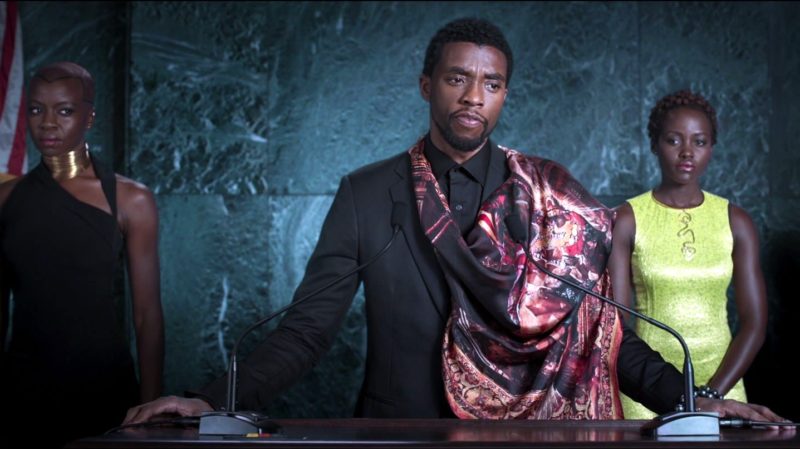 Image source: Marvel Entertainment
Even after the cameras stop rolling, the reshoots stop coming and the merchandisers stop calling, an MCU star's work is not done. The superbrand that is Marvel Studios means that key destinations around the world, not just America, are part of the press junkets. The resulting press tour is a strenuous one that leaves actors exhausted and jet lagged as they fly to London, China, Singapore and more.
So whenever you see a stray social media post about a tired Brie Larson, a dead-eyed Chadwick Boseman or a distracted Paul Rudd, keep in mind that these stars have to smile for weeks on end while wrestling with irregular sleep cycles and changing time zones.
No DC Roles. Ever.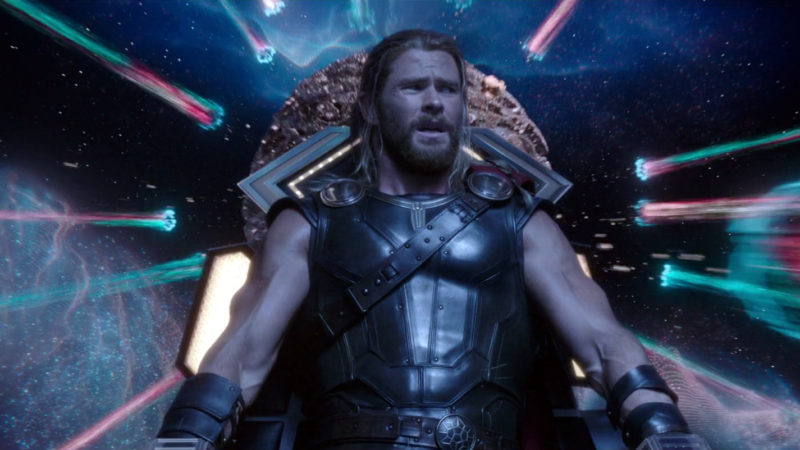 Image source: Marvel Entertainment
No one has really confirmed this to be true, but it's taken as a given that once actors become a part of the MCU and the Disney family they are forbidden from appearing in DC movies for Warner Bros Pictures. Chris Hemsworth suggested as such when he joked that it's "illegal" for any Marvel actors to appear in a DC movie.
That makes a lot of sense when you consider that Marvel and DC are steadfast competitors but it also means preventing brand cross-contamination. In some cases that doesn't matter – no one is confusing the Thanos brand with the Jonah Hex brand thanks to Josh Brolin – but it's also poor form to raking in huge income and massive licensing deals from two rival studios.
 What are your thoughts on these requirements? Tell us below!