School dress codes are the worst, but until you graduate, you've got to either stick to the rules or make sure no one notices you breaking them. Here are some no-makeup makeup tips and products that won't get you sent to detention.
Remember: Kilay is life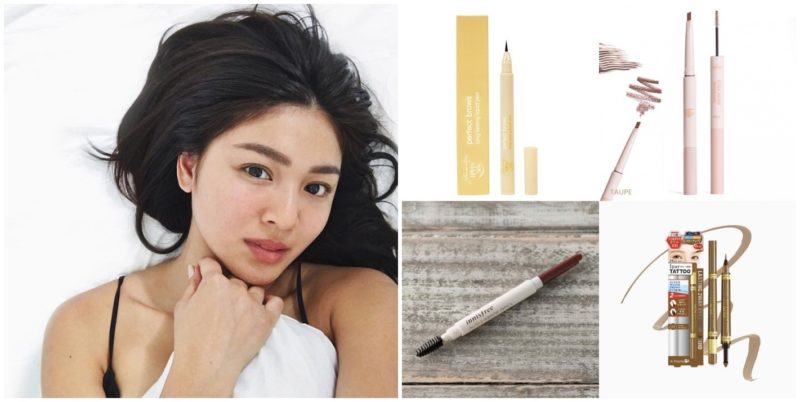 Via Instagram: nadine; (Clockwise from top-left) Happy Skin Perfect Brows Long Lasting Liquid Pen (P399); Blk Cosmetics Brow Stick: Pencil + Mascara (P399); K-Palette Lasting 2-Way Eyebrow Liquid (P895); Innisfree Auto Eye Brow Pencil (P225)
Your brows frame your face, and sometimes having them done is all you need. Opt for a fine-tipped product that will let you draw on individual hairs to get that natural, full look that's all the rage right now.
Lip and cheek tints are your best friend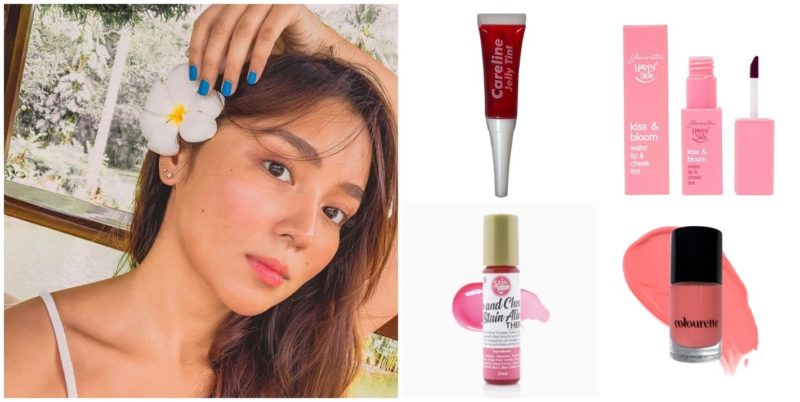 Via Instagram: bernardokath; (Clockwise from top-left) Careline Jelly Tint (P125); Happy Skin Kiss & Bloom Water Lip & Cheek Tint (P299); Colourette Colourtint – Fresh (P249); Skin Genie Lip and Cheek Stain Alive! Therapy (P99)
Lip and cheek tints make it insanely easy for anyone to add color to their face. Just a few dots of color is all you need — just remember to blend it out right away to keep the product from getting splotchy on your skin. And if you're applying tints on your lips, make sure to exfoliate beforehand, or they'll cling to your chapped skin, which isn't a good look.
Curl them lashes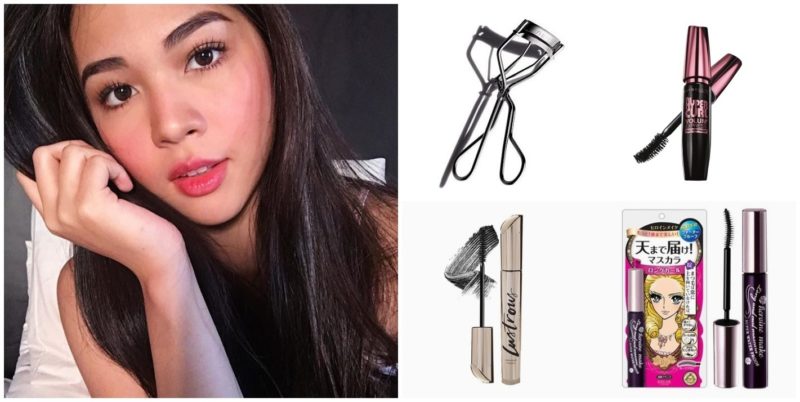 Via Instagram: superjanella; (Clockwise from top-left) Shiseido curling wand (P500-1000 on Shopee and Lazada); Maybelline Volum' Express Hypercurl Mascara (P199); Heroine Make Long and Curl Mascara Waterproof (P1,170); BYS Lustrous Mascara (P449)
Some girls are born with naturally curly lashes, but if you're not one of them, don't worry. Most Asians have to deal with stick-straight lashes, so you're in good company. Curling your lashes instantly make your eyes pop, so invest in a good lash curler and a mascara that can hold a lash. Waterproof mascara tends to work the best at holding a curl.
Skip the foundation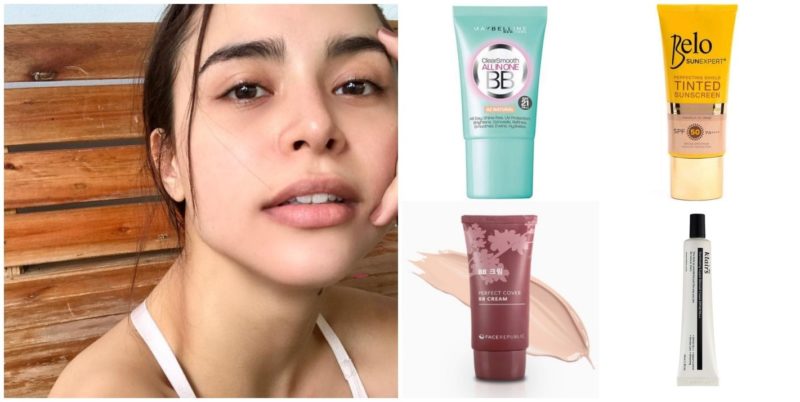 Via Instagram: yassipressman; (Clockwise from top-left) Maybelline Clear Smooth All in One BB Cream (P259); Belo SunExpert Tinted Sunscreen (P449.75); Dear, Klairs Illuminating Supple Blemish Cream (P1,580); Face Republic Perfect Cover BB Cream (P599)
Save the foundation for special occasions and let your skin breathe. If you feel like you need some coverage, opt for a tinted moisturizer or BB cream. Just make sure to find a BB cream that matches your skin, as most of them tend to be quite light.
Conceal, don't feel

Via Instagram: annecurtissmith; (Clockwise from top-left) L'Oreal True Match Super-Blendable Crayon Concealer (P400); The SAEM Cover Perfection Tip Concealer (P250); Blk Cosmetics Brightening + Correcting Concealer (P349); Maybelline Instant Age Rewind Eraser (P399)
In case you have some dark circles or blemishes you'd rather cover up, find yourself a concealer and just dot them on the problem areas, blending with a sponge or your ring finger. If you're applying concealer under your eyes, go one shade lighter than your skin tone to brighten them up.
Glow up with a face mist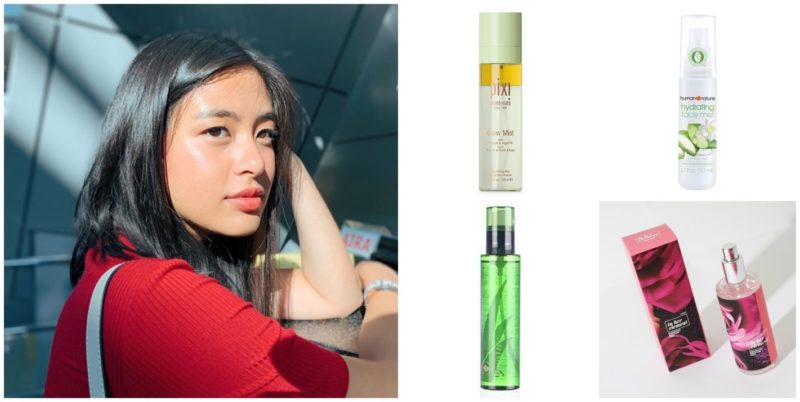 Via Instagram: gabbi; (Clockwise from top-left) Pixi Glow Mist (P995); Human Nature Hydrating Face Mist (P250) In Her Element Rose Moisture Mist (P945); Innisfree Aloe Revital Face Mist (P550)
You might not be able to get away with a blinding highlighter at school, but you can get that fresh and dewy look with a face mist designed to give you a glow. They're also great for refreshing tired skin on hot days!
Go easy on the eyeshadow

Via Instagram: sueannadoodles; (Clockwise from top-left) 3CE Take a Layer Multi Pot (P1,485); Missha Triple Shadow (P360); Colourette Coloursnap (P249); Etude House Play Color Eyes In The Cafe (P1,348)
If your school dress code's super strict, putting on eyeshadow would be pushing it. But if you're feeling a little rebellious, save the turquoise eyeliner for the weekend. Instead, go for neutral shades that won't draw too much attention from your teachers. Shadows from Korean brands are ideal, as they're usually less pigmented than their Western counterparts.
Focus on skincare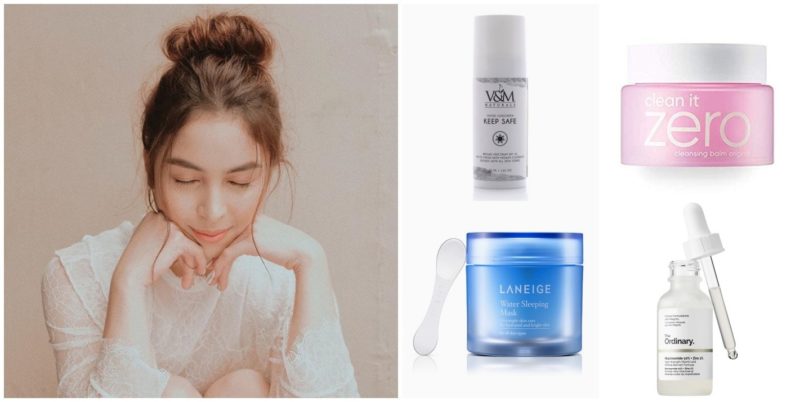 Via Instagram: juliabarretto; (Clockwise from top-left) V&M Naturals Keep Safe Tinted Sunscreen (P880); Banila Co Clean It Zero (P945); The Ordinary Niacinamide 10% + Zinc 1% (P740); Laneige Water Sleeping Mask (P1,540)
It's not exactly makeup, but if you prioritize your skin's health, you won't need to put on much makeup anyway. If you're not sure where to start, just remember to cleanse, tone, and moisturize at the end of the day, and put on sunscreen before you head out in the morning. Then, work your way up from there. Go on and try different products to find which ones work for your skin. Invest in your skincare routine as early as now and you'll thank yourself for it years down the road.