The Area 51 Raid meme is taking the internet by storm, and despite the US government's warnings against it, over a million people have said they're going and another million have expressed their interest in the Facebook event.
But while Pinoy netizens are loving the meme, Area 51 is just too far from the Philippines, being all the way across the world. So what else is there to do but to put our own twist to this viral meme right here in the Philippines?
Storm the Krusty Krab and Steal the Krabby Patty Formula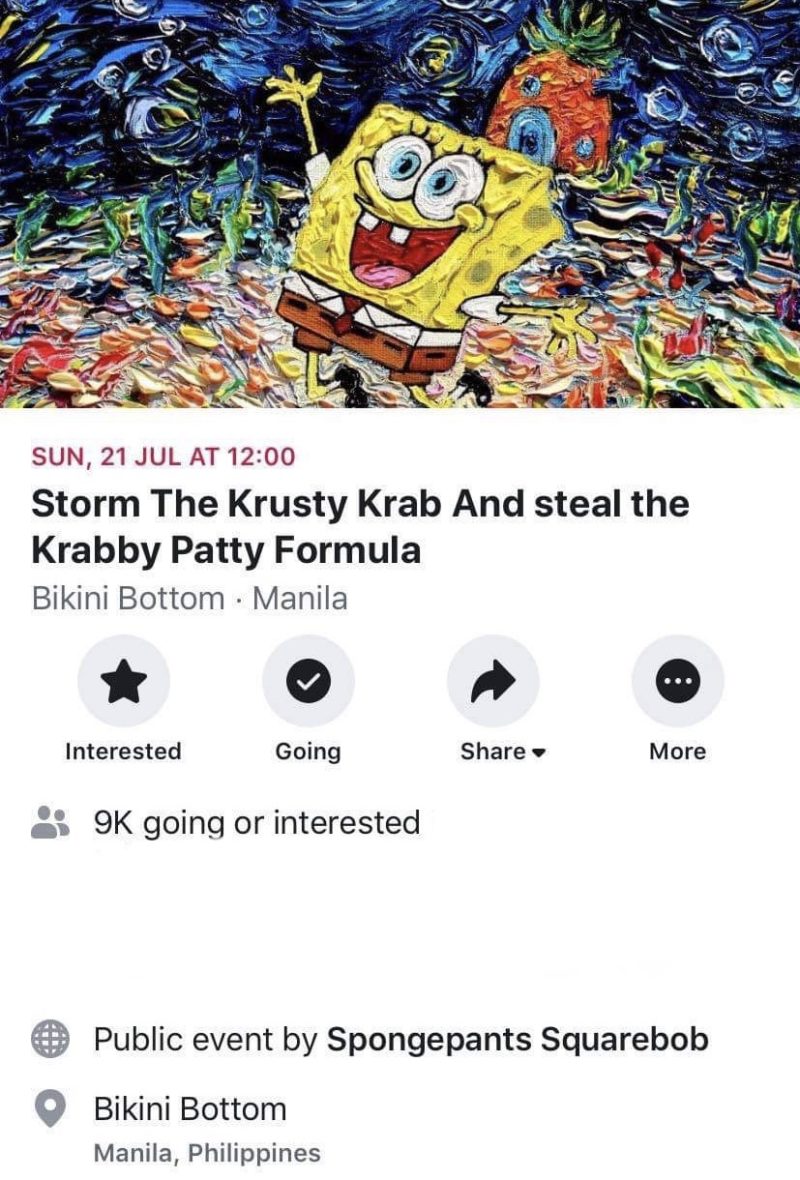 It's not just Plankton. Everyone wants the Krusty Krab formula.
Storm Area 2, Gutom Ako Ka-Sardines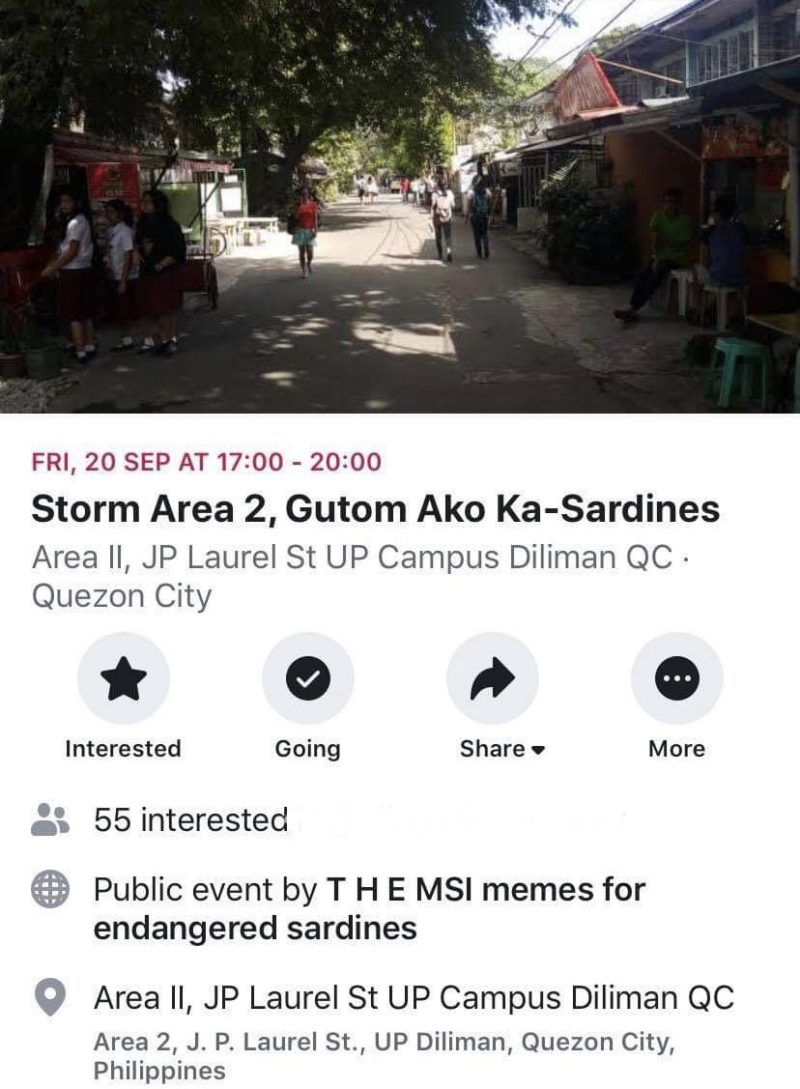 UP students just want to eat. Mga ka-sardines.
Storm NALLRC Building Nang Nakashorts

NALLRC or Ninoy Aquino Library and Learning Resources Center observes a strict dress code, but it seems students of the Polytechnic University of the Philippines have some rebel blood in them.
Lusubin ang PIPAC, Di Nila Kayang Pigilan Tayong Lahat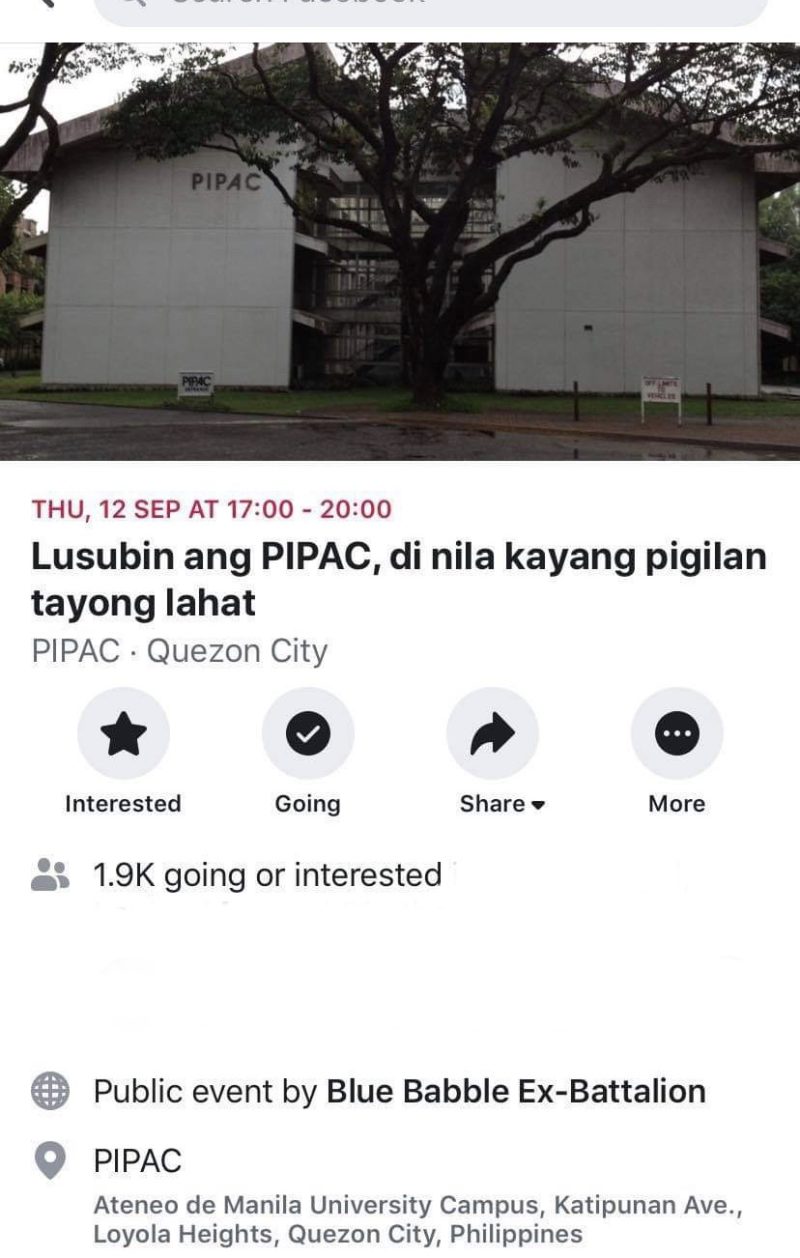 PIPAC stands for Philippine Institute of Pure and Applied Chemistry, an institution in Ateneo de Manila University that focuses on chemical research, but about 99% of Ateneo's student population doesn't actually know that. Which makes for good urban legend, including rumors of aliens and advanced technology (just like Area 51).
Surreptitiously Storm the Supreme Court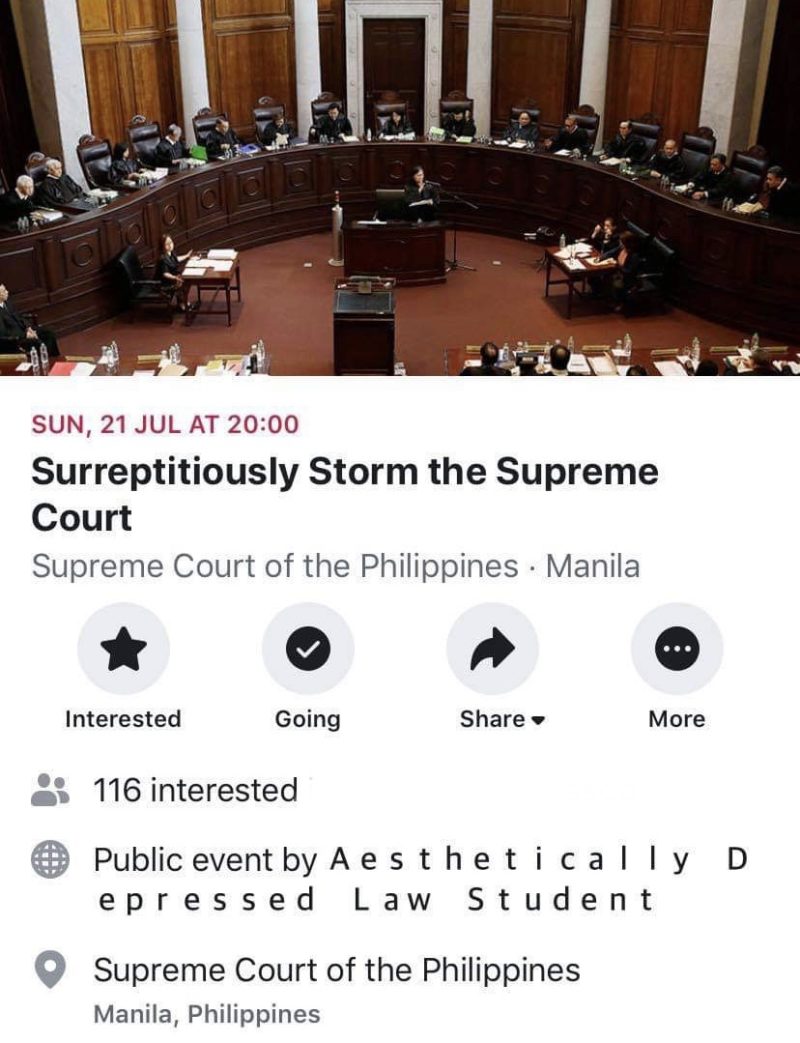 We're not sure how you can "storm" a place "surreptitiously," but the Aesthetically Depressed Law Student page invites you to do just that.
Storm SONA 2019, They Can't Stop All of Us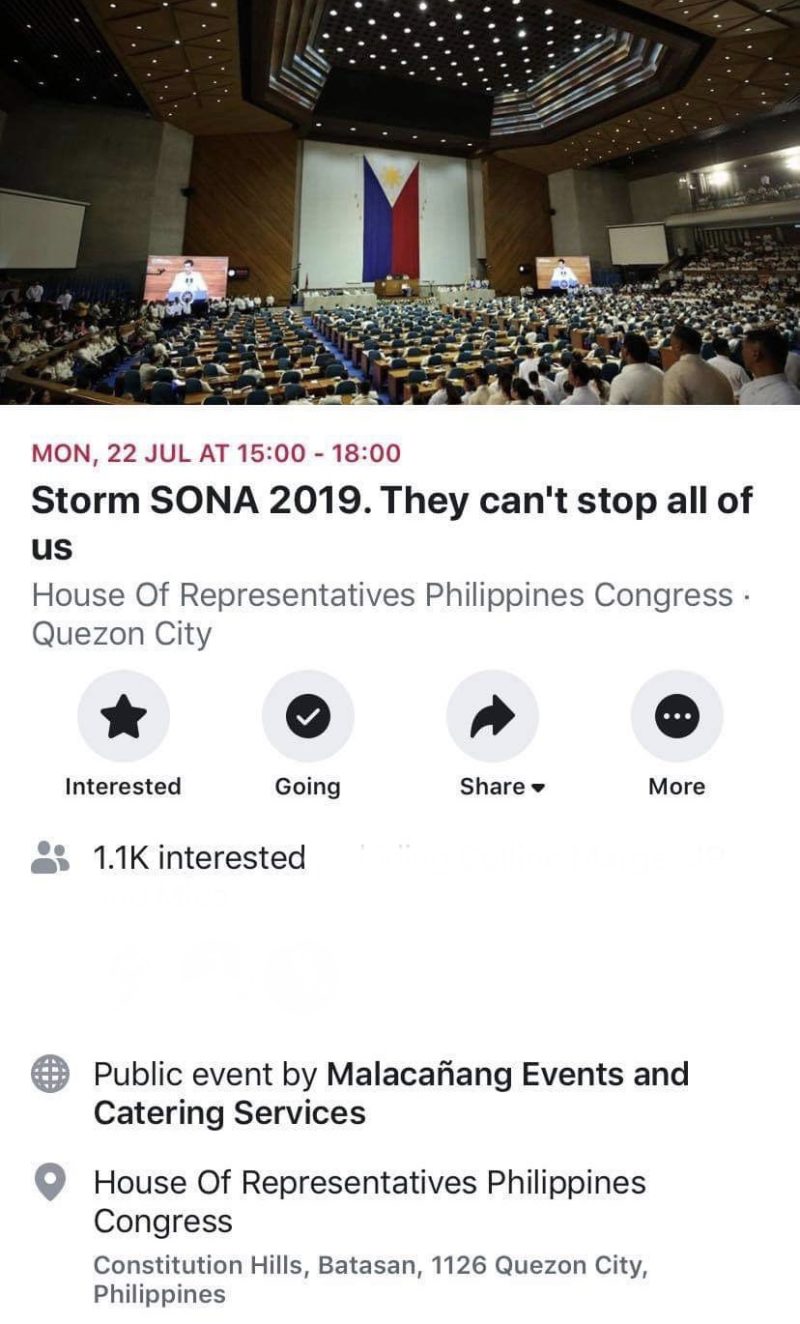 The State of the Nation Address has always been a much-awaited event, and Pinoy netizens wanted to join in on the fun (what fun though?).
Storm Malacañang Palace, They Can't Stop All of Us

If storming the SONA wasn't enough, Pinoy netizens want to storm the Palace, too. The people want the hidden Marcos treasures and you can't stop them. They're going in, Trillanes-style.
We Storm West Philippine Sea, They Can't Stop All of Us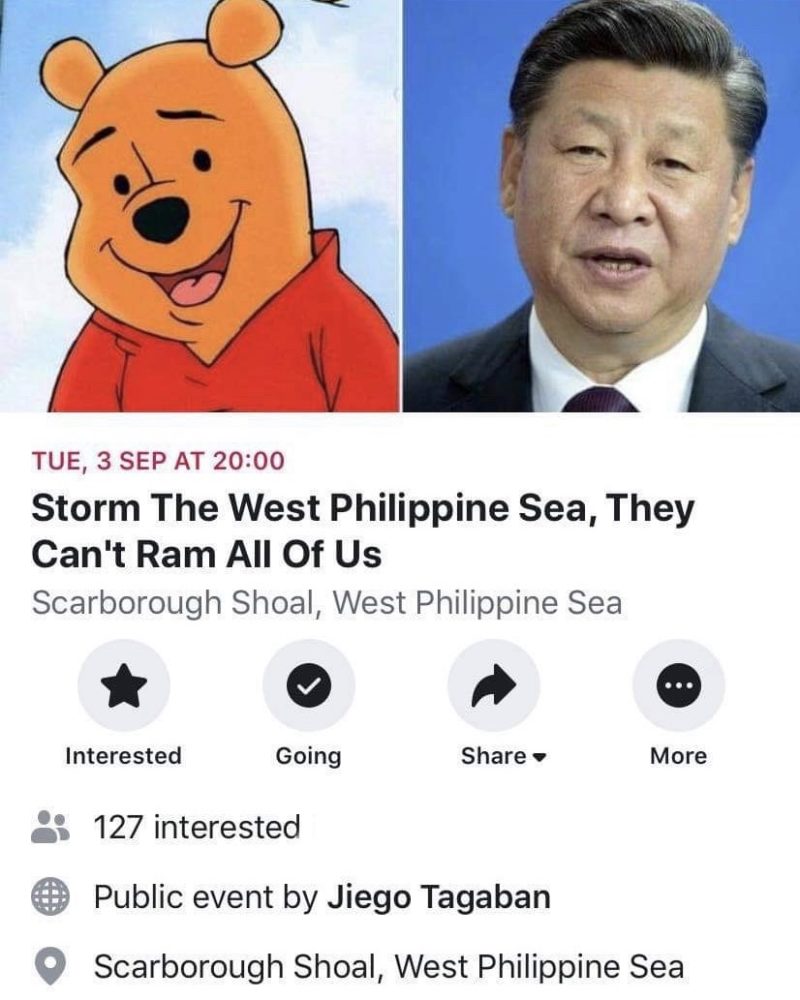 In the fight for the West Philippine Sea, Pinoy netizens are calling for allies, including Naruto runners. And in case they weren't clear the first time, one event is not enough. They just had to have two.
What other Area 51-inspired events have you seen? Share them with us below!