Sometimes, all we want to do is have some quiet time before we face our daily grind. As much as we want to savor our breakfast at home, we want to get to within the area of our work as early as possible just to beat the traffic. That leaves us with the option of breaking our fast wherever we can find them within the area of our office.
Thankfully, Forbes Town is never in short of such awesome breakfast hubs! What's even more incredible is that these breakfast places are also pubs at night. You would never expect these establishments to also serve up delicious morning grubs, but we have proof! Bon appétit!
2nd's & Bitters Bar
Burgos Park, Forbes Town, Fort Bonifacio, Taguig City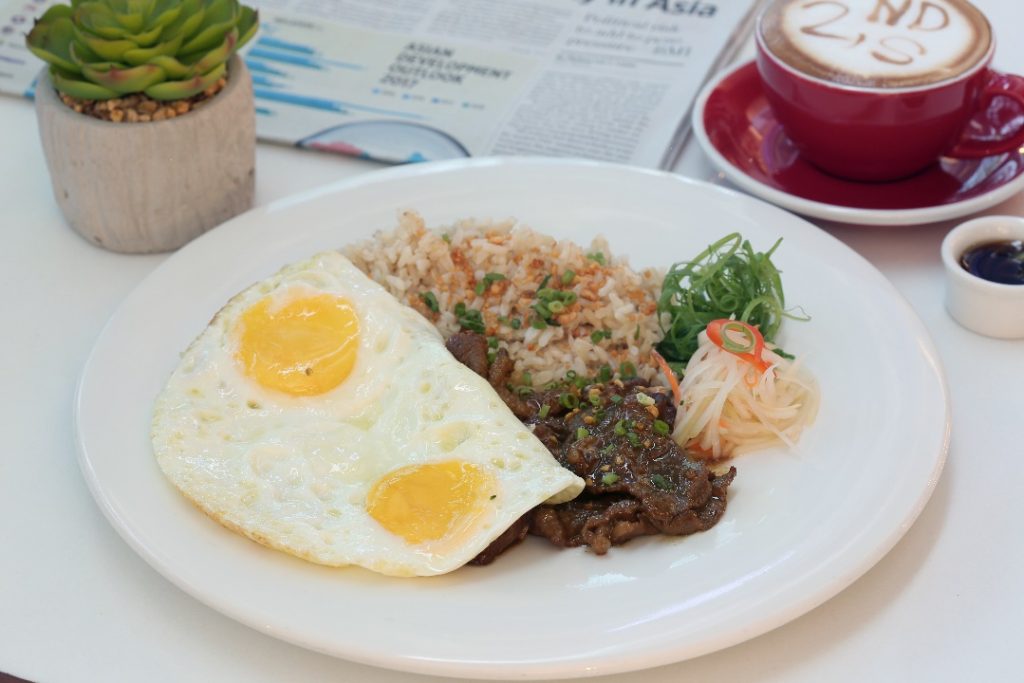 The recently-relocated 2nd's still serves the comfort food they're best known for, but in a decidedly sunnier setting. Come 5:00 PM, however, the second floor also opens up to reveal Bitters, a medical-themed craft cocktail bar.
Must-Try Breakfast Item: Kitayama Beef Tapa
Kitayama wagyu sirloin served with garlic brown rice, house-made atchara, and two eggs cooked in the style of your choosing.
Big Bad Wolf
Forbes Town Road, Forbes Town, Fort Bonifacio, Taguig City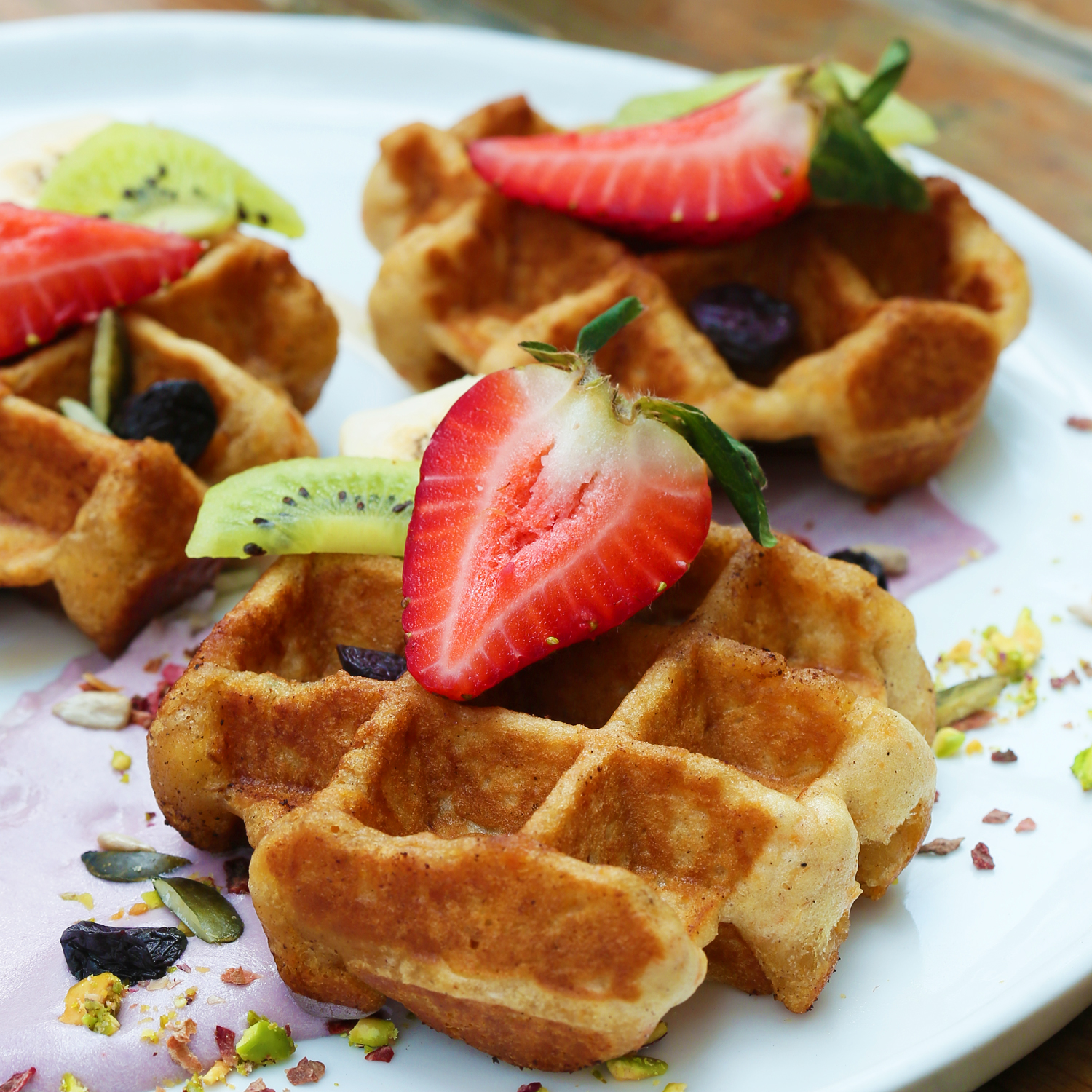 Big Bad Wolf is a happening nightspot—which should come as no surprise as two of its owners are club DJs. If you happen to visit at night, you should also come in the morning. You'll be pleasantly surprised by its cozy yet decidedly quirky interiors. And it is perfect for those looking for that aesthetic kick to get themselves going for the rest of the day.
Must-try Breakfast Item: Carrot Waffles and Fruit
Strawberry, banana, and groezn blueberries, pistachios, smoked cashew, wild honey, cream cheese frosting. Delish!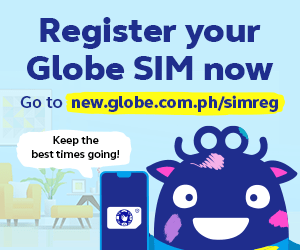 Frank & Dean
Burgos Park, Forbes Town, Fort Bonifacio, Taguig City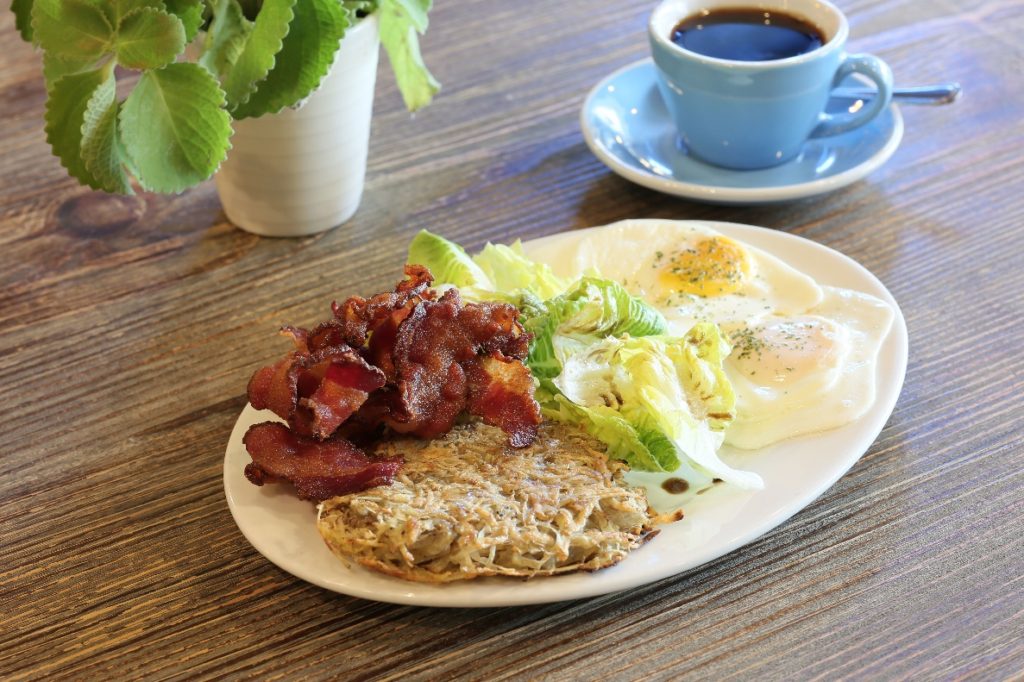 Frank & Dean may look like a cozy coffee place when you first enter its doors, but its personality changes come 3PM—when you'll be able to order cocktails and other alcohol. Aside from their excellent menu, Frank & Dean are proud supporters of locally sourced coffee beans.
Must-try Breakfast Item: Dean's Classic Breakfast
Sometimes all you want to wake up to are eggs, bacon, homemade hash, house greens. Perfect with a good cup o' joe.
Franky's Café and Dining
Forbes Town Road, Forbes Town, Fort Bonifacio, Taguig City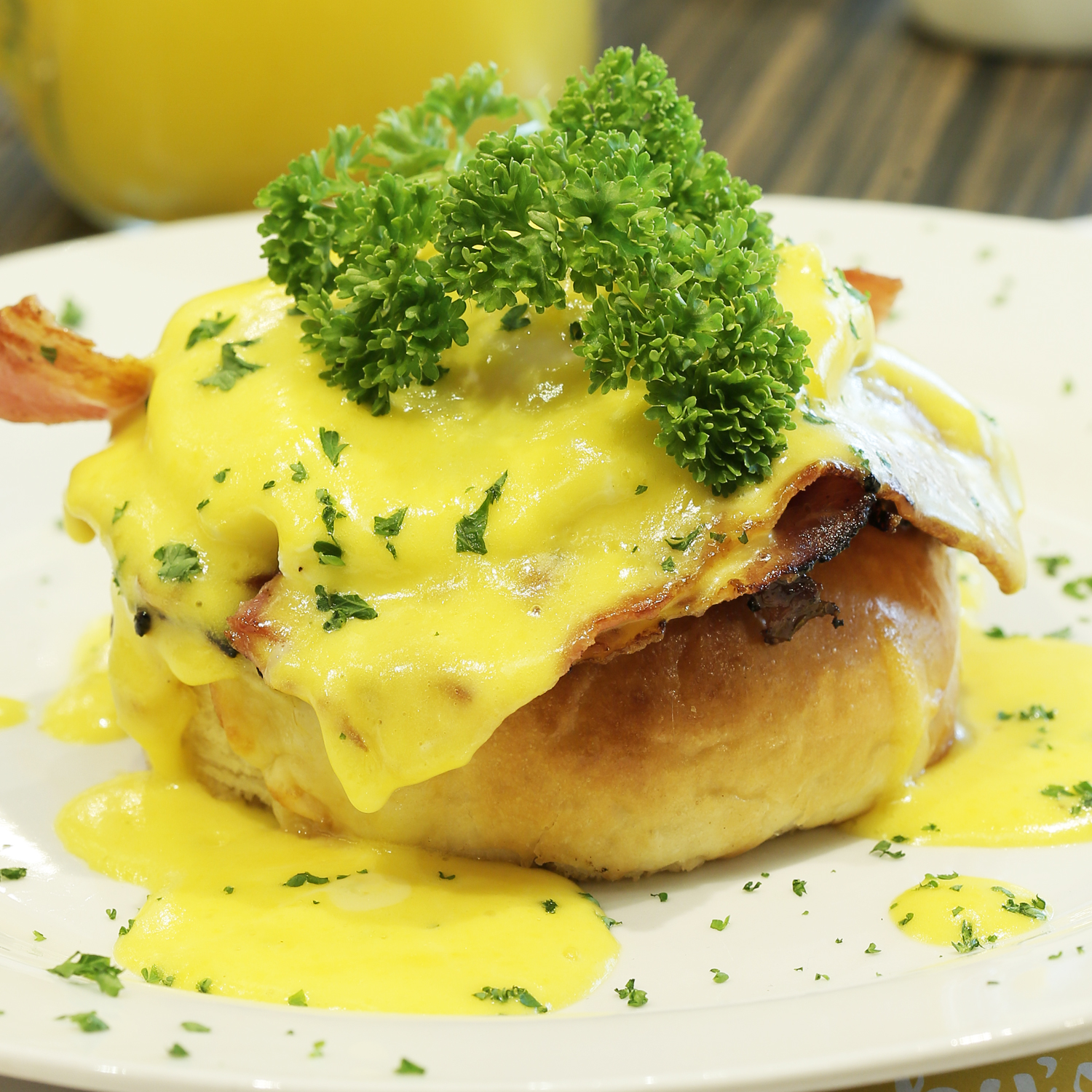 Franky's Café and Dining serves all your American comfort food cravings. Aside from all-day-breakfast, they also serve wings, nachos, burgers, pastas, steak & eggs, sandwiches. They also have a full bar. So, if you are the type who starts their day at night and end it in the morning, Franky's is the place to be.
Must-try Breakfast Item: Eggs Benedict
Honey Ham. Poached Egg. Hollandaise Sauce. Heaven.
Keizo's Gastropub
Forbes Town Road, Forbes Town, Fort Bonifacio, Taguig City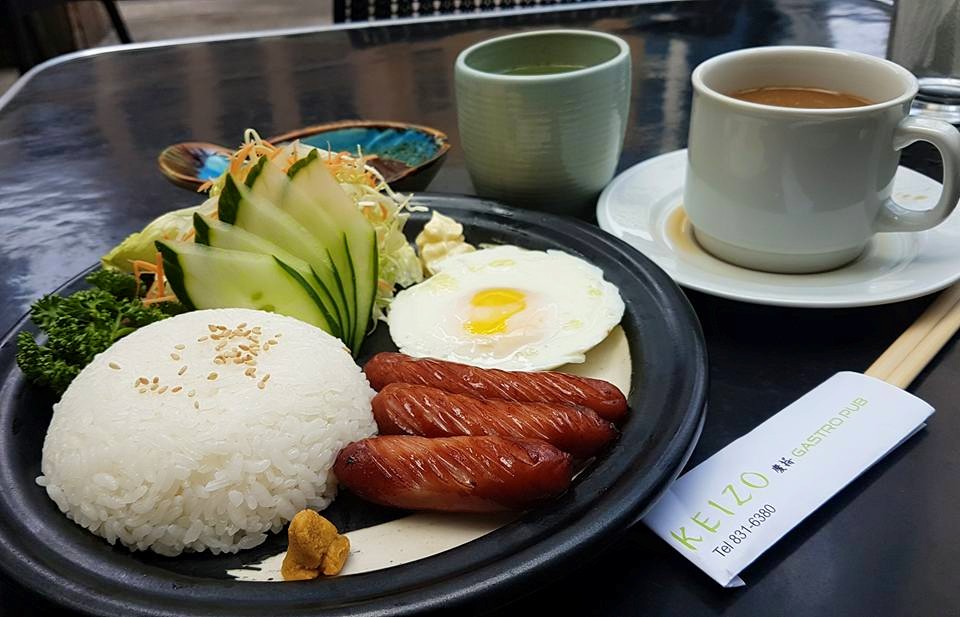 From the same minds that gave us Japanese-alternative dishes in Keizo Restaurant, Keizo Gastropub serves us the same playful, authentic and delicious take on Japanese cuisine. People usually come here for casual drinking, but their breakfast offerings are exquisite.
Must-try Breakfast Item: Boom Boom Sausage Meal
Juicy Japanese Sausages served with rice and eggs.
Sunrise Buckets
Rizal Drive, Forbes Town, Fort Bonifacio, Taguig City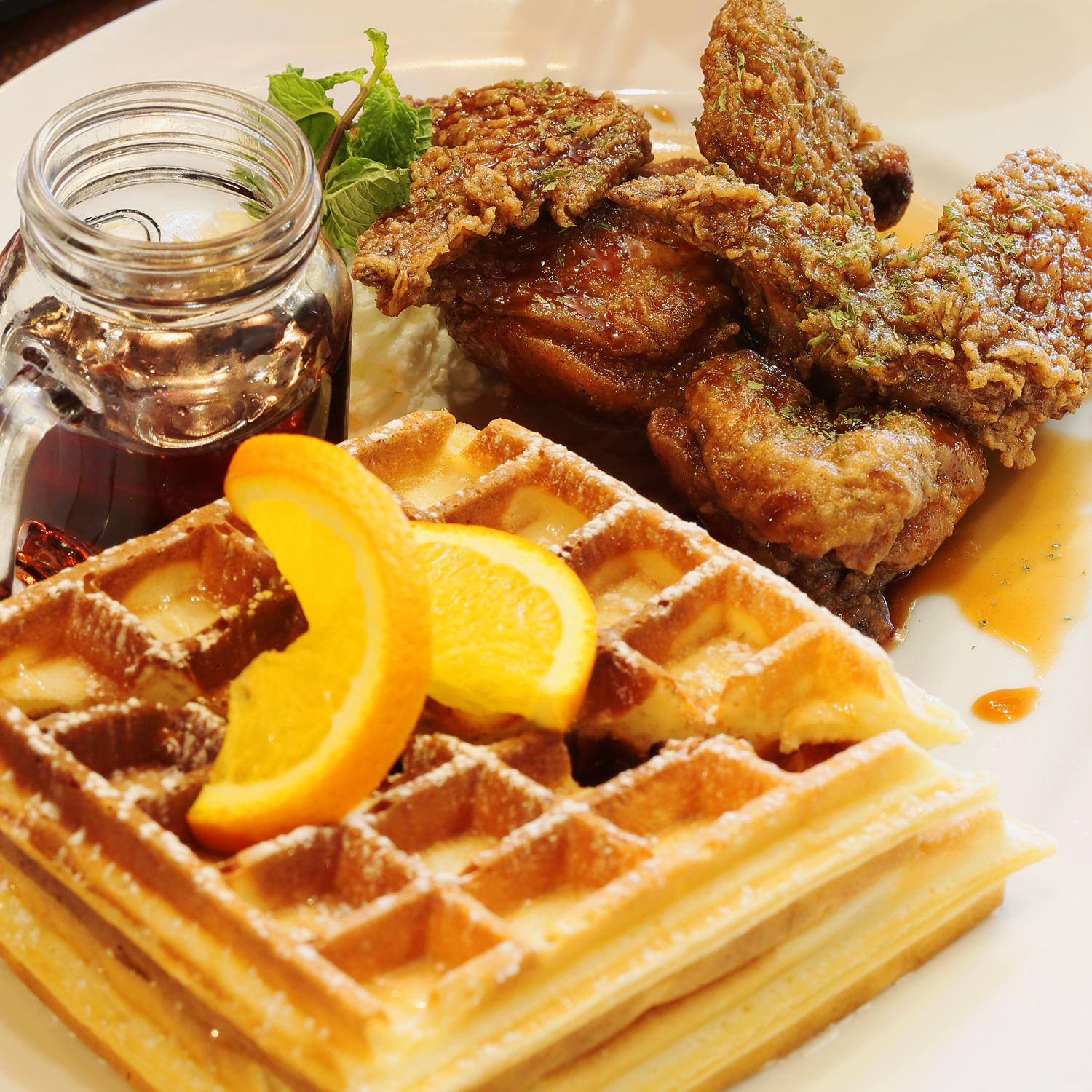 Sunrise Buckets is famous for their chicken wings with an excellent offering of mouthwatering sauces. Them wings go best with your favorite brew. Come morning, the place takes on a different ambiance. Their interior has a homey feel, and you will wish to come in pajamas next time you visit.
Must-try Breakfast Item: Chicken Waffle
Half-pound crispy fried wings served with homemade waffles that you can drown in their very own Hot n' Sticky maple syrup.
The Bowery
Rizal Drive, Forbes Town, Fort Bonifacio, Taguig City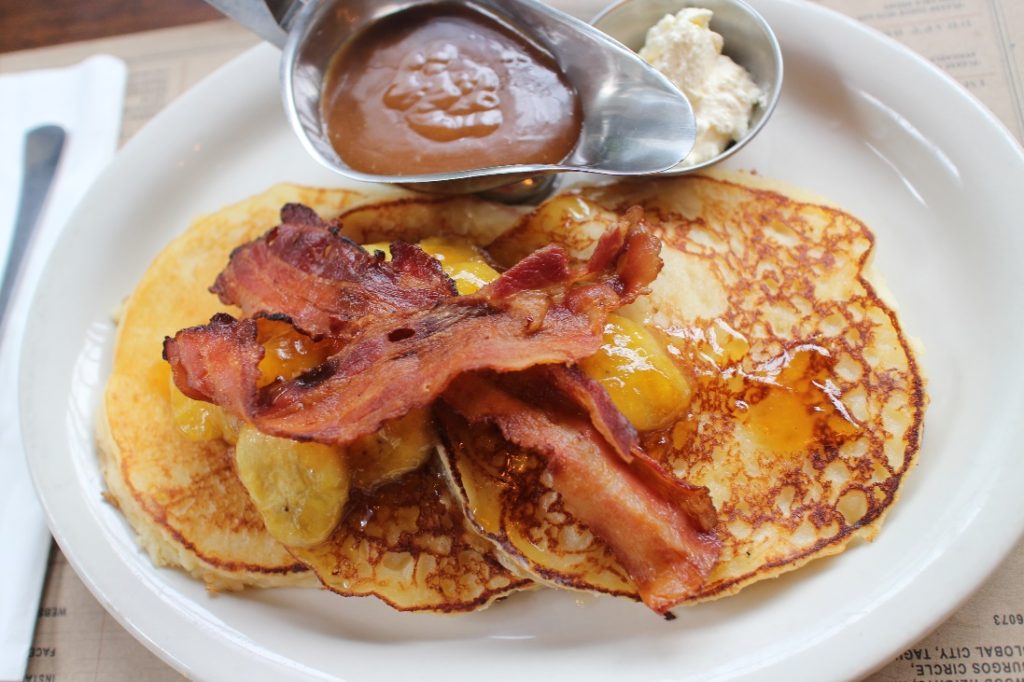 The Bowery is a New York inspired restaurant and bar that focuses on elevated comfort food and craft cocktails. Its music, interiors, and overall ambiance is curated in a way that it transports you to your favorite neighborhood hangout spot. With brunch playing a big role in NYC's culture, the Bowery made it a point to create its own take on New York comfort food classics.
Must-try: The "King's" Buttermilk Pancakes
A tribute to the King, Elvis Presley, this dish consists of 3 buttermilk pancakes topped with a smoked bacon, banana, and rum flambé. It is served with peanut butter sauce, crème fraiche, and crunchy roasted peanuts. Food can never be too rich if you have them for breakfast!
Watering Hole
Forbes Town Road, Forbes Town, Fort Bonifacio, Taguig City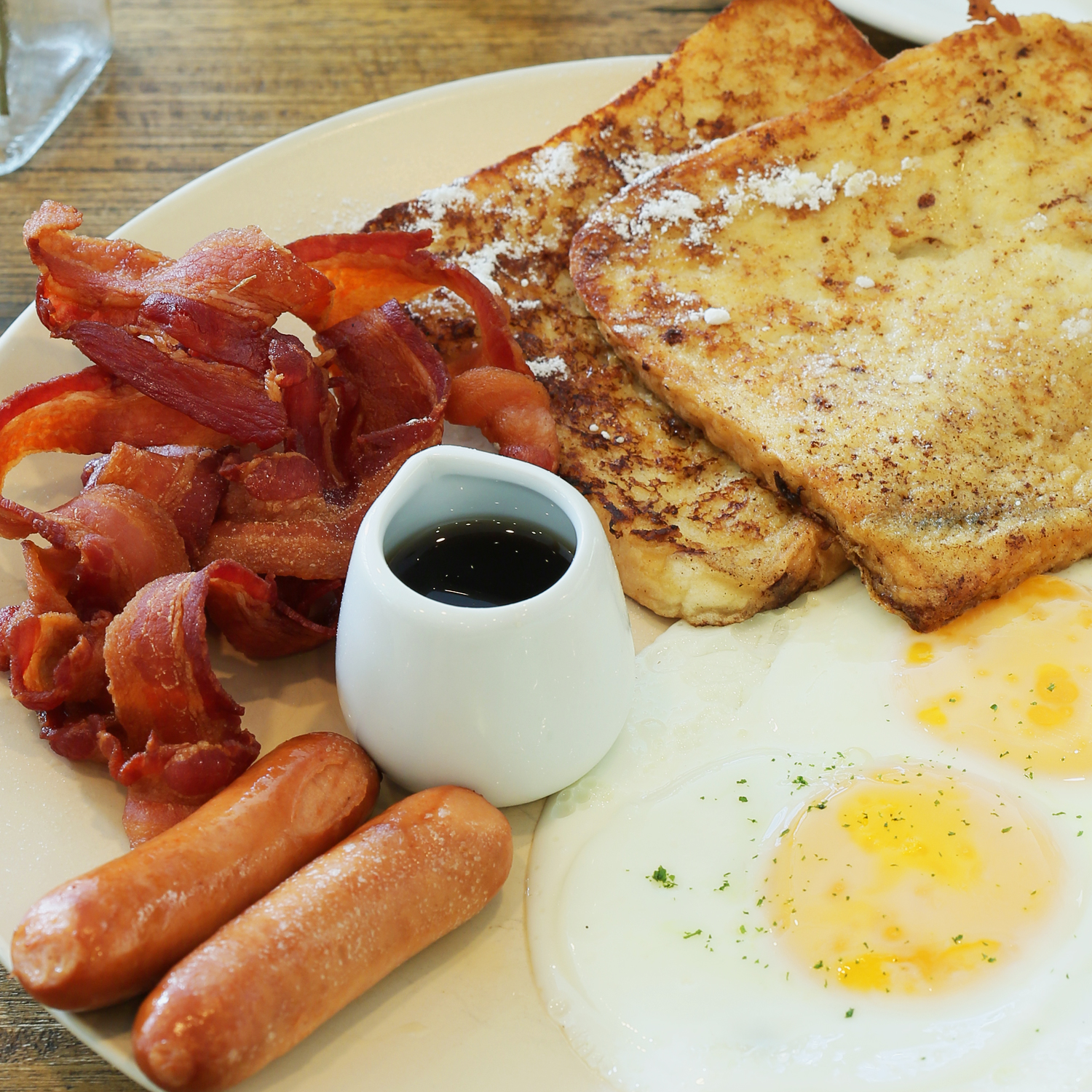 The Watering Hole was a favorite nightspot in the 90s. It still serves us the same headache-inducing alcohol like the good ol' days, but it's just proper that they give us sumptuous breakfast for those nasty hangovers.
Must-try: Lumberjack's Breakfast
Chicken sausage, bacon, choice of eggs, and French toast. We'll have two orders. Or three. Depending on how heavy our head feels from the night before.
For more of these and other awesome getaways, explore Forbes Town at Fort Bonifacio, Taguig City and see what they have to offer! Check out their Instagram, Twitter, and Facebook accounts for more exciting places to go to. You may also check out www.megaworldlifestylemalls for updates on the most happening places in the metro!