It's graduation season once again, and graduation photos with at least one-foot-length captions are bound to flood on our social media timelines. We twenty-somethings look at these with a mixture of happiness and sadness, happy for these people who we've seen grow up and, at the same time, sad because we remember how it was in our day. With graduation in the air, let's reminisce the carefree days of college and what we miss about it the most!
1. Even if it was stressful, we enjoyed it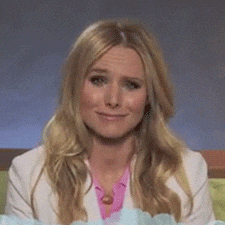 You had to juggle 8 different subjects all with the same deadline and each having requirements, like creating a feature film in 3 days or building a 3D model of an entire building interior/exterior. You were pulling 23 hours a week at most. How did you feel when you found out that you have to clock in 40 hours of work plus 20 hours of overtime after graduation?
2. Planning an overnight for a project but ending up doing something completely different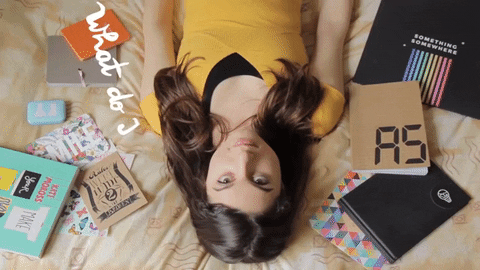 Sure you have goals and a vision of how the night should go, but an hour into "studying" you suddenly find the group discussing philosophical questions about life and throwing serious love advice back and forth. Before you know it, the sun's up; but did you regret spending the night not studying? Yes, you did, but you will never regret those laid back moments.
3. The hangout spots that became your usual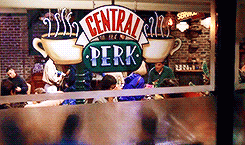 Aside from your local 7/11 and National Book Store as favorite meet up places, people would often find your gang spending a lot of time just hanging out at a specific place. For me, that would be the historical walls of Intramuros, if it wasn't sunny. We used to sit in a circle and talk about anything. Just a couple of students bonding over jokes and academic stress, and you don't even realize that those little moments are what you'll be missing the most.
4. Terror profs and how we survived them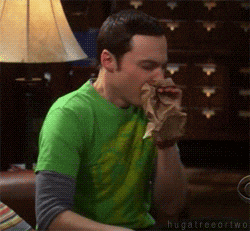 There are some professors that can change your life for better or for worse. The good ones we're eternally grateful for, but the terror professors are the ones who give extra spice to our otherwise smooth sailing life. Do you remember the times when you became so nervous for your grades to the point where you're numb to everything and you tell yourself you'll accept whatever grade you get? Or the sweaty-palmed situation of your professor picking random class cards for recitation? Good times.
5. Friends and how easy it was to spend time with them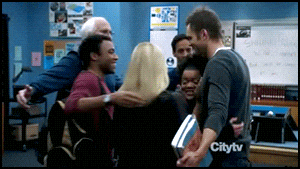 If your college years weren't defined by your friends and what you all did together, did you have any fun at all? Our friends have seen us through our collegiate ups and downs, and still chose to stick with us through it all. During college, they're always within reach, just a few minutes from school or a few buildings away, now you realize that it gets harder to meet with them the older you get. Some might have moved to a different city or country, others are so busy with their 9-to-5 jobs that they're too tired to hang out, but at least you know that whatever happens, you're all still friends.
6. When showing up was optional
Pinakamaimpluwensyang tanong :

*HOY PAPASOK KA BA?*

Mapanuksong sagot :

*IKAW BA PAPASOK KA?*

Nakakapressure na sagot :

*EWAN KO NGA E*

The best na sagot "

*PAG HINDI KA PUMASOK HINDI NA RIN AKO PAPASOK*

which results to

TARA WAG NA TAYO PUMASOK😂😂

— Gelooooo (@dyelomrcs) March 29, 2018
The one question you should not ask before every class is "Papasok ka ba?" because that would just open the flood gates of confusion and indecisiveness! But more often than not when this question pops up, we answer with "Tara wag nalang" and although that is a very risky decision (Stay in school, kids) what we do with that sudden free time is one of the most treasured memories of college.
7. You could literally do anything with your time

Sleep late? Binge-watch Netflix? Go to the park? Random road trip to the ocean? You could fit anything in your schedule! College creates so much freedom. It's the sweet time frame where you're old enough to go anywhere (even inside malls during school hours!) but young enough to not be burdened with so much responsibility.
8. Allowances, student discounts and summer vacations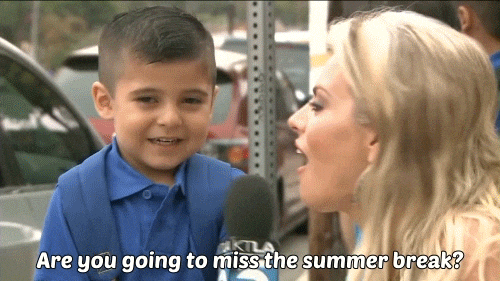 As college students we were poor, but we made it work thanks to student discounts and sheer discipline in saving money. We went to gigs and concerts, brought OOTDs, watched film festivals, and went out with friends–all funded by our allowance and generous parents. Student discounts also helped! When you're working, you'll realize how important student discounts are.
The biggest difference between student and employee are the summer vacations. When we were students we used to look forward to the three months of summer vacation, but as an employee you'd have to save your leave credits and make sure you've finished all your work if you want to apply for a one week leave. Oh what we would give to have three months off!
What else do you miss about college? Share it with us below!