Getting ready for a K-Pop concert is a lot like preparing for battle. From drafting elaborate plans to score much-coveted slots on ticketing day, to putting together the perfect #OOTD for the concert, fans will do whatever it takes to make the moment they see their bias group P-E-R-F-E-C-T.
Of course, this includes packing the right stuff for D-Day. And if you're a newbie, you might get overwhelmed by tips from seasoned fans (they tend to get a bit too excited for you). While their advice can be useful, some may not be necessary, so allow me to simplify things for you. Here are the items that should be on your concert day checklist:
1. Ticket
This should be on top of every K-Pop fan's checklist. The HOLY ticket to the show. You didn't make ipon for months only to forget – or worse, lose – the very key to the most-awaited event of your life as a fan.
Once you get your ticket, keep it in a safe and secure place which you can easily access. On concert day, before you leave your house, make sure to check not once but twice (or even thrice!) if you have the ticket with you. If you do, don't take it out until it's time for you to enter the venue.
Okay, you might want to snap that obligatory ticket picture to share on SNS – feel free to do so, but see to it that you the ticket where you got it. And for security purposes, before you post the picture, cover the barcode and essential details on your ticket.
2. Valid IDs
If you are claiming your ticket or concert perk (hi-touch, meet and greet, photo op, etc.) passes at the venue, the staff will require you to present a valid ID. For students, your current student ID will suffice. For everybody else, a valid government-issued ID (UMID card, passport, driver's license, etc.) will be honored. If you are attending the concert alone, bringing an ID will also help you prove that you are of age to watch the show on your own.
Attending a K-Pop concert abroad? Don't forget to bring your passport. This is the first identification document that they will ask from you.
3. Cash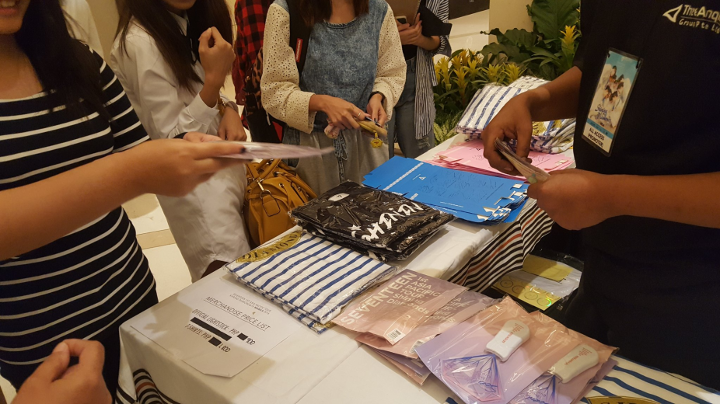 For when you need to buy a snack or splurge on official concert merch. Card transactions are rarely accepted and can be quite a hassle at concerts, so it would be best to have cash on you.
As concert venues tend to be hotspots for pickpockets, keep a close eye on your wallet or wherever you chose to keep your money. It would also be smart of you to set a budget for D-Day, so you don't end up overspending.
4. Mobile Phone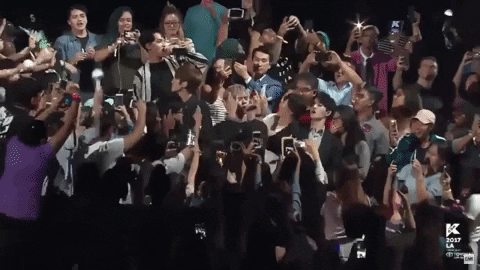 Your mobile phone is the ultimate gadget you can bring to the concert (no tablets, please!). If your phone is not under a plan, have it loaded then subscribe to promos that will help you keep in touch with fellow fans, share and check updates on SNS, and just stay online.
Another thing: Since professional cameras are not allowed inside the venue, you will have to make do with your phone to take pictures and video clips. From a fan's perspective, it would be very tempting to sneak your DSLR or mirrorless camera in, but spare yourself the nerves at the security check and the show. Click a few pictures, and just enjoy the concert!