Herb Cain once said, "One day, if I go to heaven, I'll look around and say 'It ain't bad, but it ain't San Franciso.'" … and how right he was!
It's no secret that the United States has lots of great cities to visit if you're planning a vacation to that side of the world. The allure of Los Angeles is well-known, while the majesty of New York is always tempting — but neither of those can beat the magical city of San Francisco, especially if you're visiting the US for the first time. So, if you're thinking about a vacation, take your favorite person, pack your bags, and take a flight to the city that has it all: amazing food, incredible views, craft coffee and beer, quirky bars, happy people.. What else do you need?
Here are 8 things you have to do if you're visiting San Francisco for the first (or second, or third) time:
Have Clam Chowder at the Fisherman's Wharf
The Fisherman's Wharf is one of the most popular tourist spots in San Francisco. They have BOMB clam chowder at Boudin, and the restaurants nearby have really fresh seafood. It's right by Pier 39 which has an abundance of souvenir shops, musicians, and kind of resembles a mini carnival. After the Fisherman's Wharf, if you have time to spare, walk over to Ghirardelli square a few blocks away and enjoy their free chocolate samples!
Grab a Taco at the Mission & Eat it at Dolores Park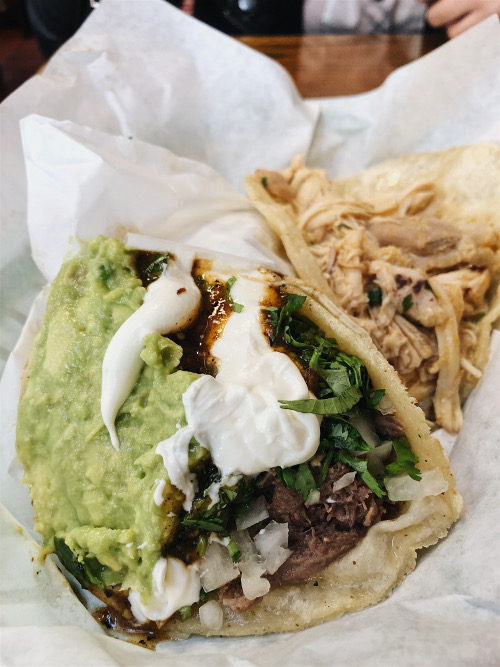 The Mission is a gentrified neighborhood with the best Mexican food you've ever tasted, hipster bars and cafes, and alleys filled with murals. Get yourself a chorizo burrito or a lengua taco from La Taqueria and bring it over to Dolores Park for a picnic. Make sure you pick yourself up a beer too, it's okay to drink at the park as long as it's in a brown bag. The Mission also has lots of bars to cater to what ever your vibe for the night is.. 90's Prom? Eclectic dance party? Dive bar with arcade games? They've got it.
Explore Haight-Ashbury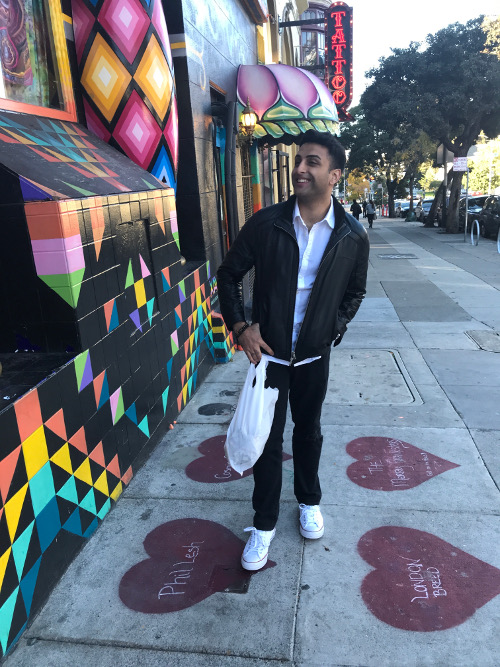 The Haight-Ashbury was the center of the hippie movement in San Francisco back in the 1960's, and till today, it hasn't changed a single bit. The street is lined with thrift shops, giant record stores, funky bars, fancy grocery stores, and quirky souvenir shops — not to mention people playing instruments and trying to sell you who-knows-what on the streets, but don't you worry, they mean no harm. It's all love, especially at the Haight.
Go for a Bike Ride/Run on the Golden Gate Bridge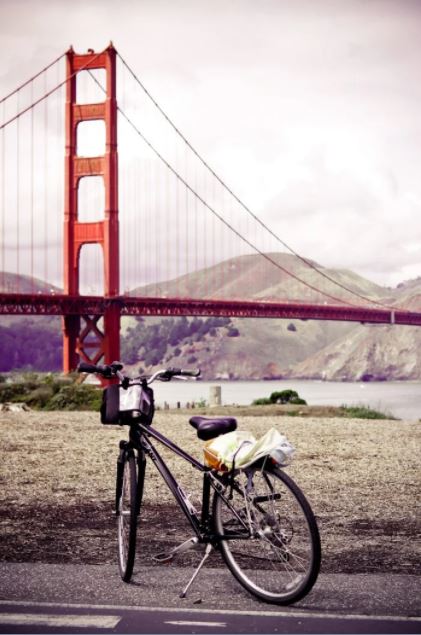 Did you really go to San Francisco if you didn't see the famous Golden Gate Bridge? We think not. There are lots of bike rental places where you can rent one to take a bike ride on the bridge or if biking isn't really your thing, you can go for a run on the bridge. Trust us, it will feel so surreal.
Sip on Hot Chocolate in Sausalito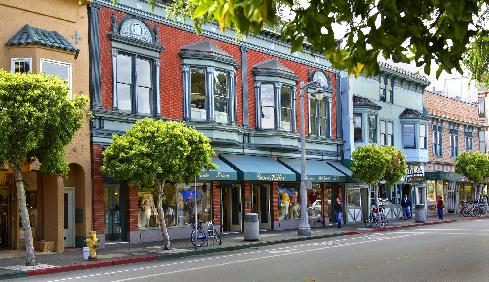 Sausalito is on the other side of the Golden Gate Bridge. It's its own little fancy pretty town with the most beautiful (and expensive) classic San Francisco houses, overpriced souvenir shops, and ice cream parlors. We'd consider it pretty romantic too, so bring a date along, sit by the water, and cuddle up with a nice cup of hot cocoa.
Check out the view from Treasure Island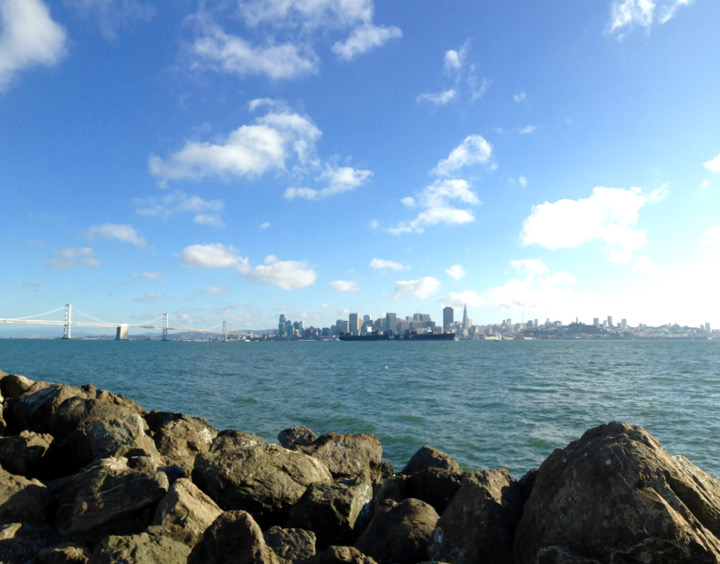 Treasure Island is literally an island between Oakland and San Francisco city — which has a breathtaking view of the city skyline. It's only a 10 minute drive from San Francisco city, and they have a really yummy brunch spot that's worth checking out at the back of the island called Aracely Cafe. On the last weekend of every month, they also have a flea market which in fact, has lots of treasure!
Have Brunch & Beer in Hayes Valley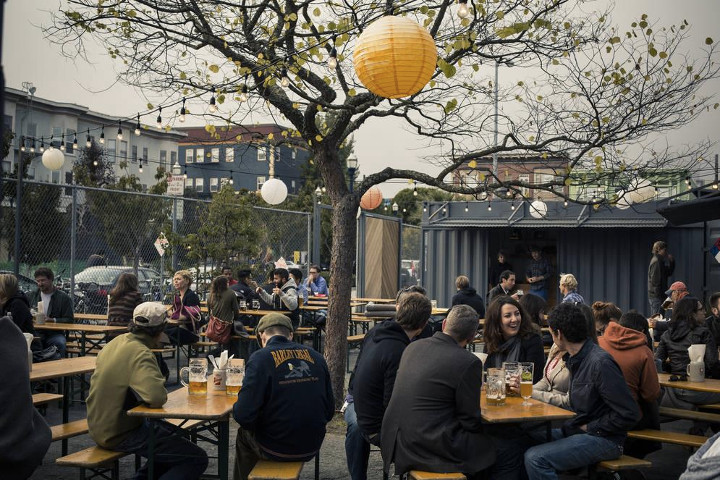 In Hayes Valley, you can find high-end boutique shops, outdoor beer gardens, loads of craft coffee, and the most heavenly brunch places. Begin your day in Hayes Valley with a trendy brunch, then get yourself a craft latte from one of the coffee trucks, then move on to a beer garden — sip your beer, and people watch. To us, that sounds like a super chill day.
Walk Around Downtown San Francisco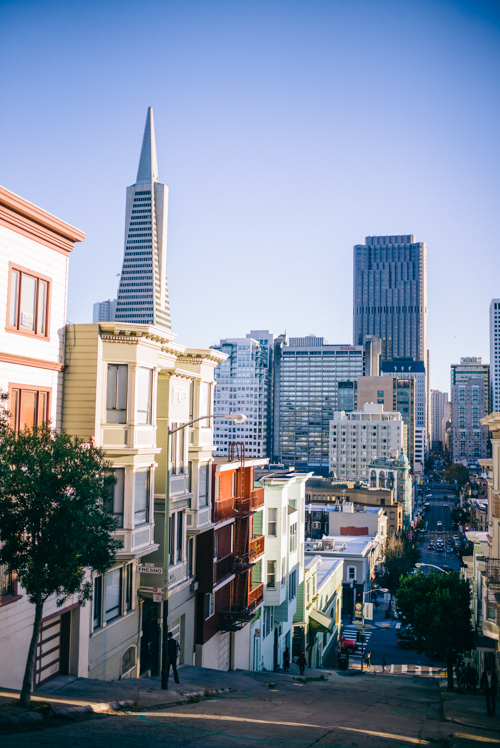 Downtown SF is home to Union Square, the cable car turn-around, and many other tourist spots. The streets are hill-y and filled with tall, interestingly shaped buildings, which makes it really easy to get lost, especially in the Financial District. However, keep walking, and you're sure to stumble upon the city's hidden gems. San Francisco undoubtedly has so many of them.
Which of these do you look forward to seeing the most? Tell us below!