New Year's Eve is right around the corner and just like that another year has passed. While we bid tearful goodbyes to 2017, we're also very sure that we won't let the year go without a bang and preparation is key. To make it easier for you, we put together a list of all the things you need to prepare for a great New Year's celebration with friends and family. Make the rest of the year count!
1. An outfit in the Pantone for the year 2018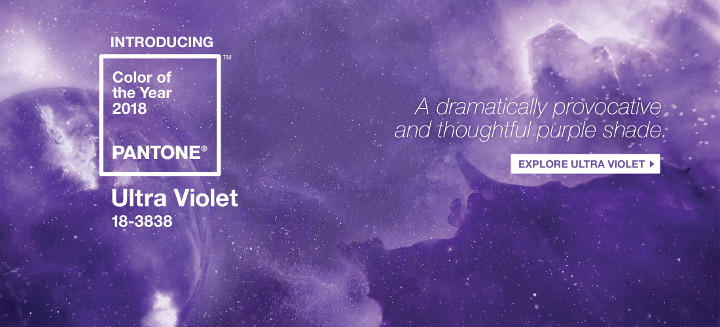 The guide for the most important color trends have spoken! Pantone has finally released the color of the year and it's Ultra Violet – a 'dramatically provocative and thoughtful shade.' This pantone brings out expressions of individuality; it symbolizes experimentation, artistic brilliance, and exploring vast potentials. For all the New Year celebrations you'll go to, an Ultra Violet outfit will give you that pop of color and confidence to face the year ahead!
2. Decoration must-haves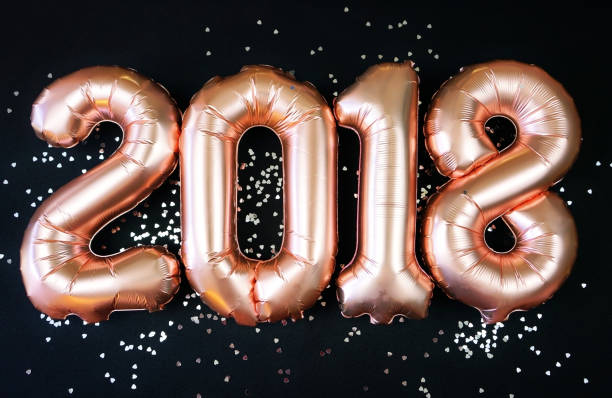 To get the New Year's feel and vibe while waiting for the clock to strike 12 midnight, decorate your place beforehand with metallic and glittery ornaments for a classic New Year's setting. Prop huge rose gold 2018 balloons in a corner for guests to have an Instagram-worthy backdrop. White Christmas lights also add aesthetic to a place; you can have the lights draped across your ceiling or decorated along the hallways just to give a more intimate and cherished feel to your house. Also, don't forget candles! Candles give a classic feel to a place and you can never have too many candles.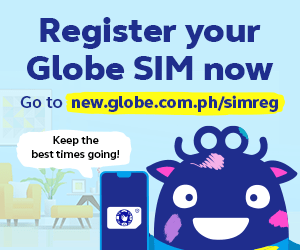 3. Have an alternative for fireworks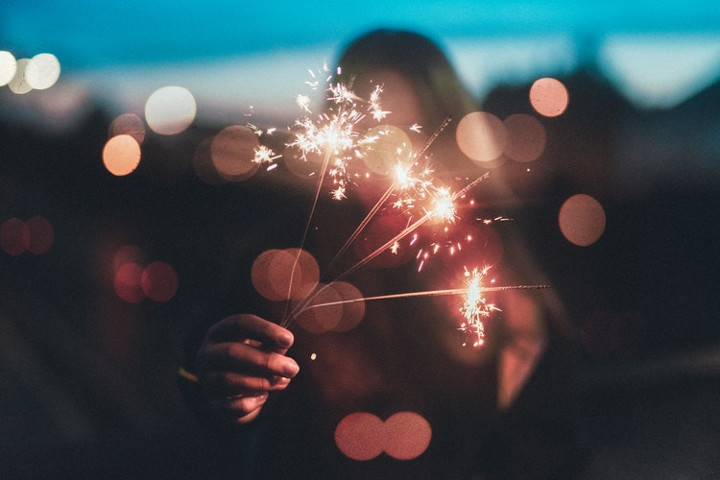 Lighting a firecracker or a firework might not be the safest thing to do on New Year's Eve, after all, nobody wants to welcome the year injured at the hospital! You can welcome the New Year with safer alternatives like party poppers, glow sticks, and silly string. These can be bought from any mall or night market; or for better convenience, try ordering online. If you really want fireworks, you can opt for sparklers instead.
4. Round fruits for the dinner table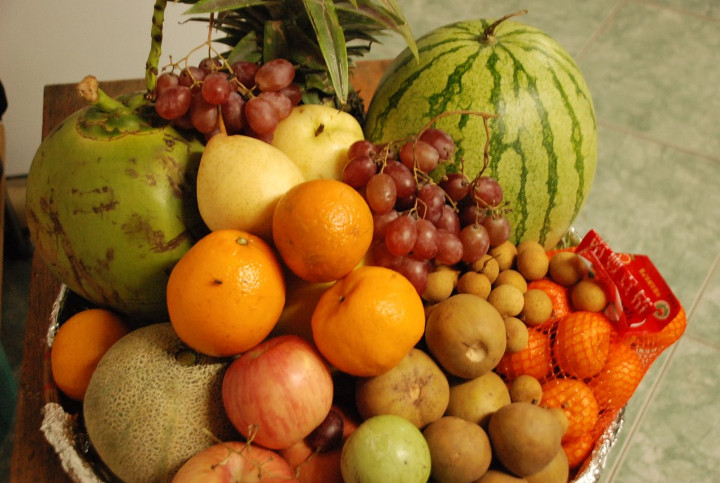 Twelve round fruits for the table centerpiece is a must for every household during media noche. Each kind of fruit is equivalent to a month so if you complete all 12 fruits, Filipinos believe it will bring you luck for the year to come. The fruits you can buy range from grapes and lychees to watermelons. Round fruits have the tendency to run out quickly this time of year so make sure to buy them as early as possible to secure your luck for 2018!
5. Karaoke machine for all the titos and titas at heart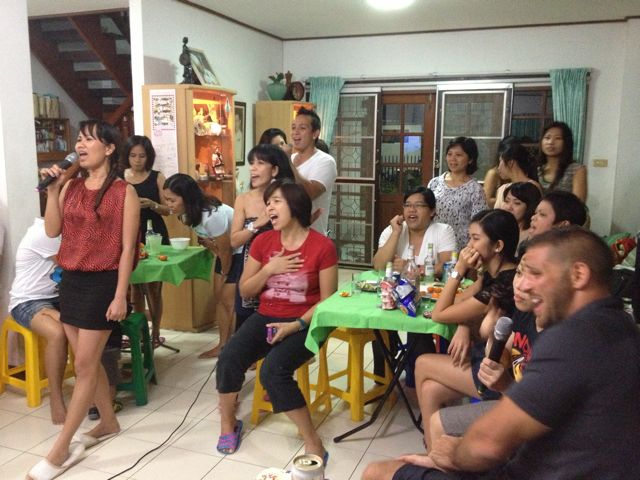 What would a decent Filipino New Year's celebration be without the magical karaoke machine? You can belt your heart out to hugot songs that summarize your love life this year and nobody will notice. Level up your karaoke game by getting your cousins to sing backup for you.
6. The media noche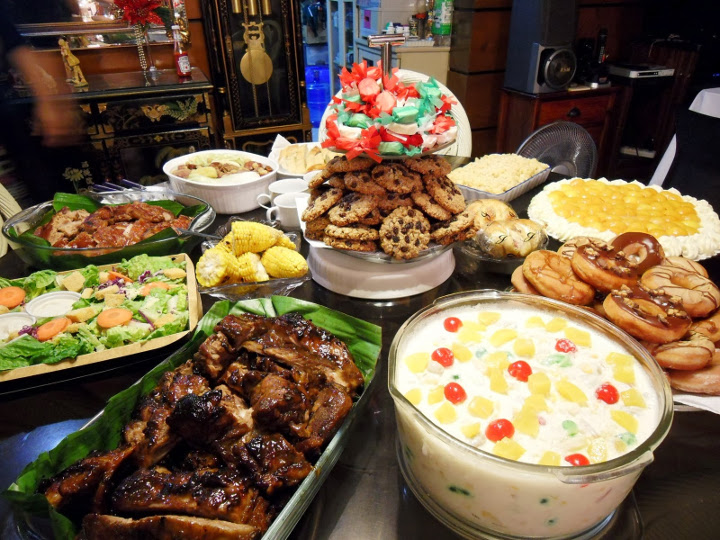 The media noche is a Filipino feast during New Year's Eve where the entire clan gathers to dine and celebrate the coming of the New Year. The food spread should always include pork, since pigs symbolize progress for the upcoming year and a bilao of pancit which signifies a prosperous and long life. Just for added luck, eat kakanin such as biko, suman, and sapin-sapin so good fortune will stick with you year-round.
7. Different games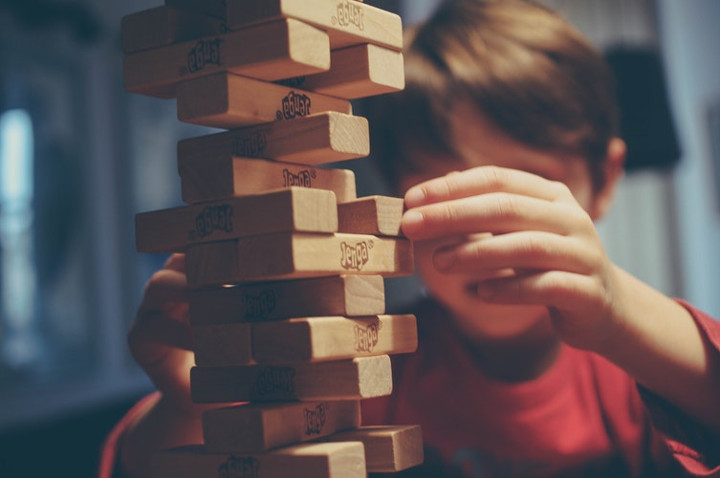 New Year's celebrations are all about the amusing and memorable games for party goers of any age. It's a good thing 2017 has brought us new games to try out! You can enjoy a crazy round of Pie Face or Exploding Kittens with the kids or if you're hosting a party for adults, you can try out What Do You Meme?
8. Your all-time favorite movie to start the year right
After all the hype of a new year, and the fireworks and noise have died down, relax and watch a movie with your friends and family because of course nobody is going to sleep just yet!
Just in time to make your New Year a sweet and spicy event, Jack 'n Jill Pic-A is now available in an exciting new flavor – Sweet Chili! What better way to start the New Year but with new flavors right?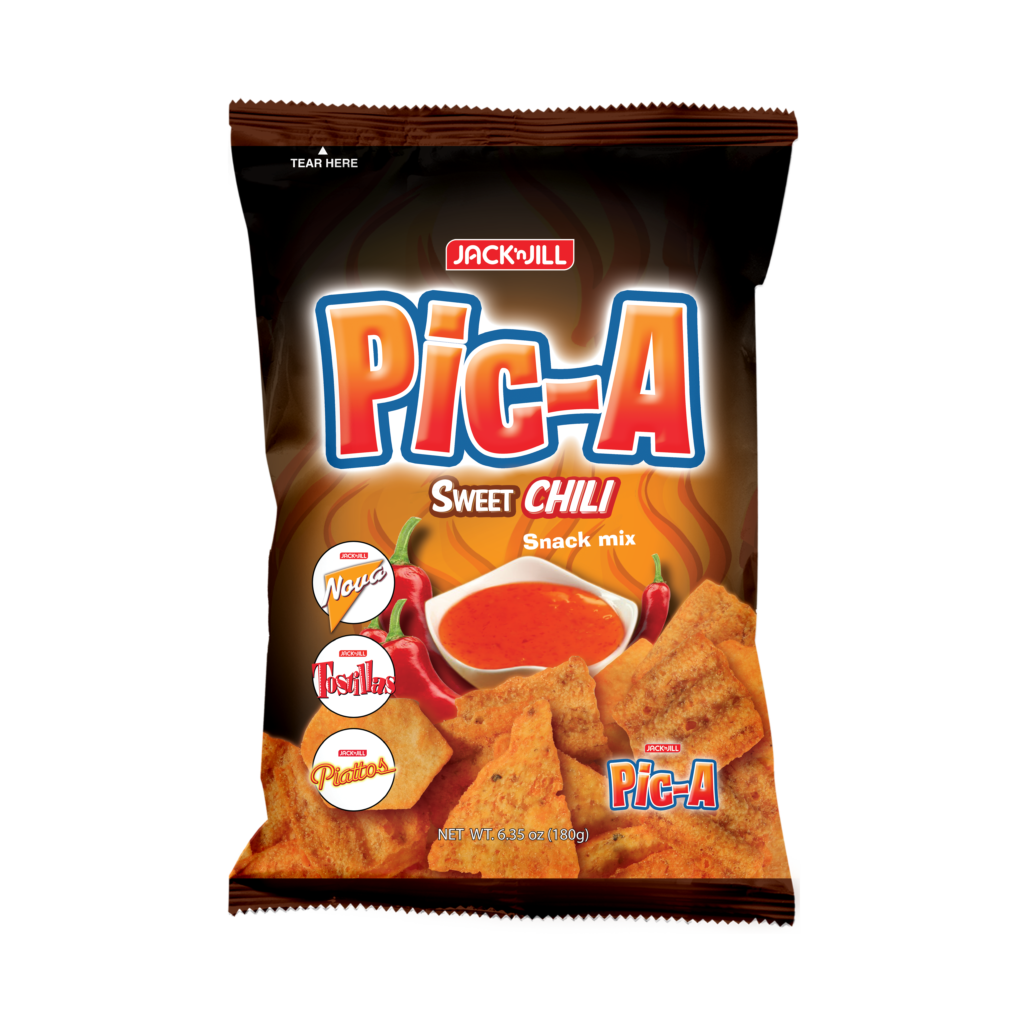 Pic-A Sweet Chili is definitely a must-have for your New Year celebrations. It's available in party pack sizes great for sharing with friends and family.
Purchase your own pack of Pic-A Sweet Chili now! Exclusive in SM Supermarket and Savemore stores nationwide.
What else are you planning to have on your New Year celebration? Share it with us below!